Facial Treatment
A facial treatment is a family of skin care treatments for the face, including E-light, 980nm Diode Laser, HIFU Machine, Ablative CO2 Laser, Hydrafacial exfoliation, radiofrequency for the face, extraction, facial masks, peels, and massage. They are normally performed in beauty salons but are also a common spa treatment. They are used for general skin health as well as for specific skin conditions. Types of facials include European facial, LED light therapy facials.
Nothing can match the feeling you get when you glide your fingers over your face and feel that soft and milky skin.
This treatment prevents signs of aging and improves the look of fine lines, skin tone, texture, dyschromia, and overall appearance, as well as minimizes the appearance of pores.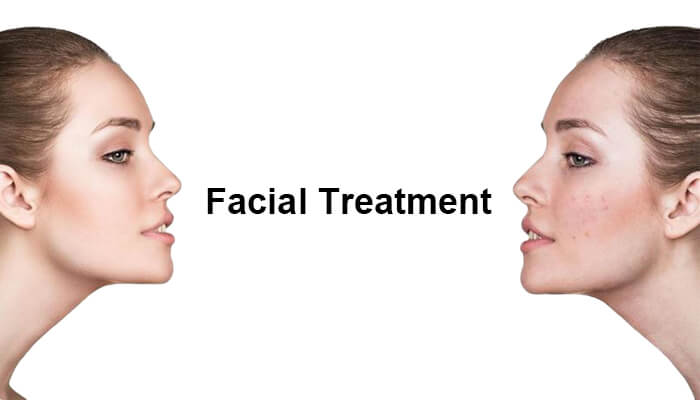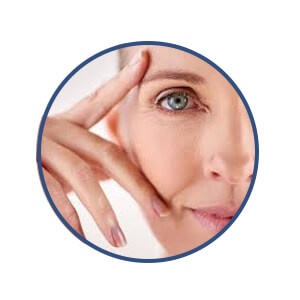 Ablative CO2 Laser Treatment
CO2 Ablative laser is a skin resurfacing procedure that uses a laser to improve the appearance of your skin or treat minor facial flaws by removing layers of skin.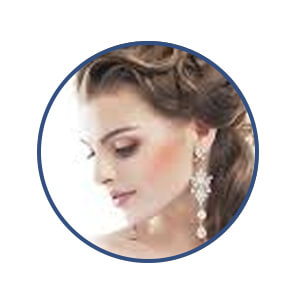 Laser Spider Vein Removal
980nm laser is the optimum absorption spectrum of Porphyrin vascular cells. Vascular cells absorb the high-energy laser of 980nm wavelength, solidification occurs, and finally dissipated.Read More…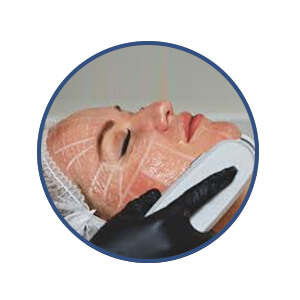 Facial HIFU Treatment
HIFU is safe and effective, used for eliminating organism lesion tissues in organism medically. It's discovered that its excellent efficacy in improving skin and eliminating fat and then it is introduced into the medical cosmetic field. Read More…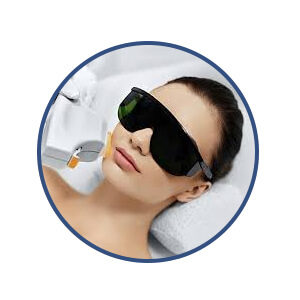 IPL Facial Treatment
Intense pulsed light (IPL) is a technology used by cosmetic and medical practitioners to perform various skin treatments for aesthetic and therapeutic purposes, including hair removal, photorejuvenation. Read More…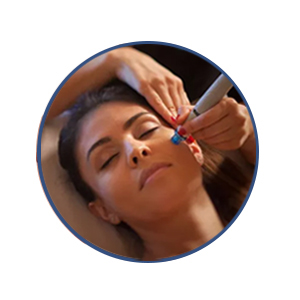 Hydrafacial
A hydrafacial is a treatment that uses patented technology (a medical-grade device) to cleanse, extract, and hydrate skin. It clears dead skin cells, loosens pores, and preps them for extraction using a mix of glycolic acid, salicylic acid, and botanical extracts. Read More…
You might be wondering:
HIFU
We're one of the aesthetic laser machine suppliers in China to offer one of the latest HIFU (High-Intensity Focused Ultrasound) technology. You could also experience a Non-Invasive, No Downtime & Painless HIFU Machine produced by our cosmetic laser supplier!
HIFU treatment is ideal for patients desiring a more accentuated definition of the neck and jawline, eye contouring, and brow lifting, as well as a tighter and more youthful appearance of the skin.
The HIFU facial treatment is suitable for 25 and 60 years of age, whether used to correct the signs of skin aging or to the prevention of fine lines and laxity around the eyes, mouth, lips, and jawline. It is an alternative option for patients who do not want or are contraindicated from surgical rejuvenation approaches, neurotoxin injections, or dermal fillers.
Benefits Of HIFU Facelift Treatments:
Each year more people take the HIFU route to facelifts because of its numerous benefits.
Here are some of the benefits of taking the HIFU Facelift treatment:
Reduces wrinkles and tightens saggy skin
Lifts the cheeks, eyebrows, and eyelids
Defines the jawline and tightens the décolletage
Natural-looking and long-lasting results
No downtime, safe and effective
HIFU treatment for face side effects
HIFU is considered very safe if performed by a trained and qualified professional.
The best part about this treatment is that you're able to resume your normal activities immediately after you leave the provider's office. Some slight redness or swelling may occur, but it should subside quickly. A light tingling sensation in the treated area may persist for a few weeks.
Rarely, you may experience temporary numbness or bruising, but these side effects usually go away after a few days.
LED Light Therapy
What is it?
Light-emitting diodes (LEDs) give off heat-free light that passes through the skin to affect its deeper layers in different ways, depending on the light's wavelength. Aestheticians shine different kinds of light onto the face during sessions, which typically last anywhere from a few minutes to an hour and a half. Treats:
Fine lines
sagging skin
acne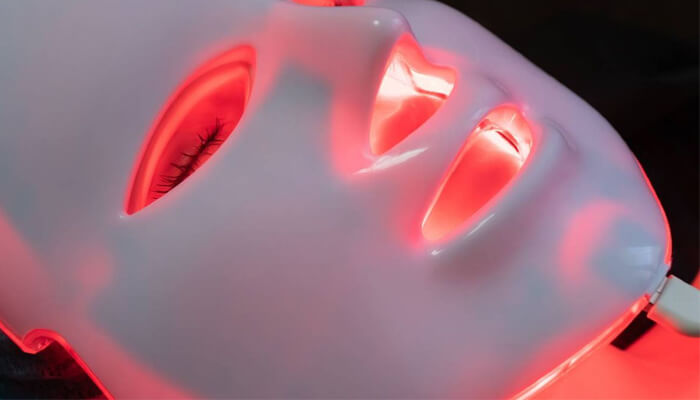 How does it work?
Red light stimulates skin cells to produce collagen and elastin, two proteins that make skin look firmer. Blue light, on the other hand, kills acne-causing bacteria to prevent future breakouts and shrink pores.
How often can you get one?
For optimal results, a series of treatments spaced a few weeks apart is recommended.
Oxygen Facial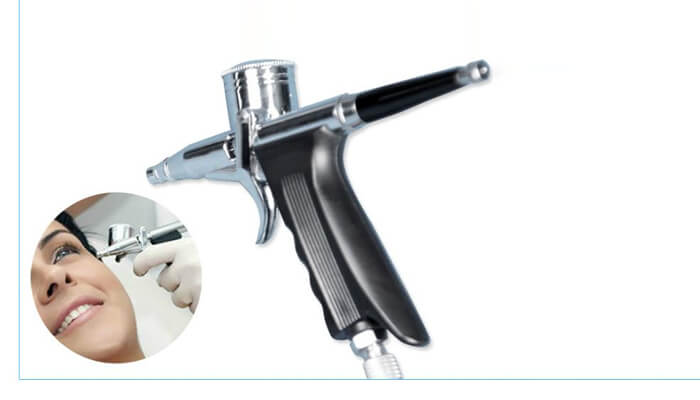 What is it?
The oxygen facial became popular among celebrities for its ability to refresh the skin right before a red-carpet appearance. It instantly plumps and lifts skin, without the telltale redness of other facial treatments, so it is immediately ready for makeup application. Treats:
Fine lines
sagging skin
imperfections
How does it work?
An aesthetician uses an airbrush to spray pressurized oxygen and custom skincare serums onto the face. The oxygen supposedly boosts the skin's intake of anti-aging and moisturizing products, which can reduce the tiny flaws that might otherwise show up on camera.
How often can you get one?
Every week. The oxygen facial's effects are immediately apparent but tend to fade over the next few days.
Microdermabrasion
What is it?
Microdermabrasion essentially buffs away the outermost layer of skin on the epidermis to expose the smoother, fresher cells underneath. The procedure evens skin tone and diminishes the appearance of fine lines. It also improves the skin's absorption of lotions and creams. Treats:
age spots
sun damage
blemishes
fine lines
stretch marks
dullness
How does it work?
An aesthetician can perform microdermabrasion with one of two tools. One sprays small exfoliating crystals, while at the same time vacuuming them up along with the sloughed-off skin cells. The other uses a diamond-covered tip to scrub off that outer layer of skin.
How often can you get one?
The treatment requires no downtime for recovery. Generally, once a month is recommended.

A good daily skincare routine is essential for maintaining healthy-looking, fresh skin. More precisely, you should get a monthly facial. A facial is a multi-step, multi-purpose skin treatment including steam, face masks, exfoliation, cleansing, a face massage, and a variety of creams and lotions. Some are highly moisturizing, while some treat problem areas and certain skin conditions.
Benefits Of Facial Treatment
Reduce Stress And Relieve Psychological Distress.
Prevent Aging.
Rejuvenate Your Skin.
Treat Acne And Acne Marks.
Wrinkles reduction, skin tightening.
Skin whitening and increasing elasticity.
Remove freckles, pigmentations, age spots, and sunspots.
Deep Cleansing
A better, deeper cleanse than the one you do at home, a cleansing facial will help your skin get rid of oil buildup, toxins, and dirt from the everyday environment. It thoroughly removes all the bacteria that could cause skin issues. A good exfoliation like hydradermabrasion will remove dead skin cells from the surface of your skin and unclog your pores to allow the absorption of other products. This will also make your skin look and feel softer and smoother, making your makeup blend easier and look better.
Extraction is great for removing blackheads, whiteheads, and pimples and preventing breakouts. This is essential for everyone struggling with acne because it clears out the skin and gives it a purifying effect. Anti-aging facial treatments can help slow down the aging process and prevent the appearance of wrinkles. Massaging your face with an anti-aging cream will immediately increase blood circulation and oxygen flow. This helps in promoting collagen production and enhancing the elasticity of your skin. This can reduce fine lines and wrinkles.
Anti-aging
Facial treatments can help slow down the aging process and prevent the appearance of wrinkles. Massaging your face with Ultrasound will immediately increase blood circulation and oxygen flow, which promotes collagen production and enhances the elasticity of your skin. This leads to a reduction of fine lines and wrinkles and prevents their appearance.
Relaxing
Massages are good for relaxing, relieving stress, and balancing your mind. Just like your body, your face muscles need a massage and most facial treatments include one. The boost in circulation will stimulate the lymphatic vessels and detoxify your skin, making it look healthy and youthful.
Skin Rejuvenation
The exfoliation, extraction, massage, steam, and mask application during a facial treatment restores skin rejuvenation. This improves the appearance of the skin, giving it a healthy, radiant glow and balanced complexion. You might not see the results instantly. However, in the long run, your skin will get restored! Keep in mind that being regular and consistent with your facials is key.
Experience the true joy of youthful skin, with facial treatments that combine clinically proven procedures and highly effective aesthetic machines to reverse the signs of aging.
Read Our Aesthetic & Medical Blog
---
Related Products