About Us – Medical & Aesthetic Machines PRETTYLASERS Manufacturer
In the world of medical aesthetics, there are many companies that provide state-of-the-art equipment for skin treatments and cosmetic procedures. Among them, PRETTYLASERS stands out as a leading manufacturer of high-quality medical aesthetic machines. Here, we'll introduce you to the PRETTYLASERS factory and highlight some of its key features and benefits.
PRETTYLASERS manufacturer, which was Founded in 2006, is a professional aesthetic & medical equipment enterprise integrating R&D, production, and sales. The company is located in Haidian District, Beijing, with a total area of ​​5,000 square meters and 200 employees. The chief designer of the PRETTYLASERS's research and development is the former senior design expert of the Laser Medical Research Office of the Beijing Institute of Optoelectronic Technology. The company's humanized management environment attracts a large number of professionals and has a group of experienced beauty industry experts and engineering personnel.
PRETTYLASERS (prettylasers.com) initially customized its own brand for a number of large enterprises at domestic and abroad with its processing business (OEM.ODM), and obtained domestic and foreign brands with superior performance, reasonable prices, professional guidance, and perfect after-sales service.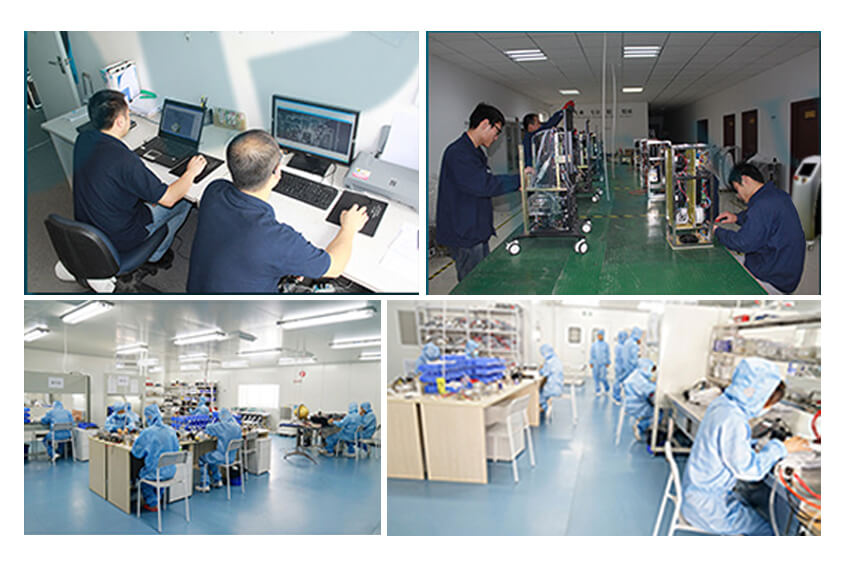 The praise of our customers has achieved a good reputation and popularity. PRETTYLASERS not only has high-quality scientific and technological talents but also has a strong marketing team. The marketing network has spread all over the world. At present, the international sales network has spread all over the Middle East, the United States, Europe, and Russia.
The Aesthetic & Medical Laser Company's existing main products: are Medical Beauty Picosecond Laser, 808nm Diode Laser Hair Removal Machines, Fractional CO2 Laser, 980nm Diode Laser Spider Veins Removal Devices, Intense Pulsed Light (IPL) and Radio-Frequency (RF), HIFU, Laser Tattoo Removal Machines, Cryolypolysis Slimming Machines, Hydrafacial Machines, EMSculpt Machine, laser lipo machine, LED Light Therapy For Skin, Cavitation machines for fat burning and body sculpting and so on. Now we are looking for new changes, and we will build our own brand and look forward to working with you to create tomorrow!
PRETTYLASERS is a global company that specializes in the research, development, and manufacturing of advanced medical aesthetic devices. With years of experience in the industry, the company has a reputation for delivering innovative and reliable products that meet the highest standards of safety and efficacy.
It is our desire to have the pleasure of satisfying our distributors and clients with our high-quality products and professional services. We always welcome your cooperation.
Key Features of PRETTYLASERS Aesthetic & Medical Machines
Medical aesthetic machines have become increasingly popular in recent years, offering non-invasive treatments for a variety of skin conditions. PRETTYLASERS is one of the leading brands in this field, offering a range of machines for different treatments. PRETTYLASERS aesthetic & medical machines are designed with the latest technology to provide effective and safe treatments for a wide range of skin concerns, including wrinkles, fine lines, acne, pigmentation, and more. Some of the key features of these machines include:
Cutting-edge technology for optimal clinical results
PRETTYLASERS uses cutting-edge technology to deliver safe and effective results. PRETTYLASERS medical & cosmetic machines are equipped with high-powered lasers, which target specific skin concerns with precision. The technology used in these machines ensures that the energy is delivered evenly, resulting in consistent results.
Multiple Treatment Options
One of the key benefits of PRETTYLASERS machines is that they offer multiple treatment options. Whether you're looking to treat wrinkles, fine lines, acne, pigmentation, or any other skin concern, PRETTYLASERS has a machine to suit your needs. Some of the most popular treatments offered by PRETTYLASERS machines include:
Laser hair removal
Fractional Co2 Laser acne treatment
Laser skin rejuvenation
IPL laser pigmentation removal
Laser tattoo removal
Pain relief
Laser spider veins removal
Cellulite removal
Laser fat removal
Coolsculpting
Body contouring
Muscle Building, butt Lifting
Ergonomic design for ease of use
PRETTYLASERS medical & aesthetic machines' ergonomic design optimizes comfort, minimizes fatigue, and reduces the risk of injury. They aim to enhance the interaction between the user and the product, making it more user-friendly and intuitive to use.
Customizable settings to meet the unique needs of each patient
Flexible treatment options allow individualized adjustment for optimal patient satisfaction.
Safe and Painless Treatments
PRETTYLASERS cosmetic machines are designed with safety and comfort in mind. The machines are equipped with cooling systems to minimize discomfort, and the treatments are generally painless. Patients can expect to experience little to no discomfort during their treatments, making them a popular choice for those seeking non-invasive solutions.
Efficient and fast treatments with minimal discomfort
PRETTYLASERS cosmetic non-invasive treatments like laser therapy, Plasma Skin Care, Pressotherapy Lymphatic Drainage, and non-surgical facelifts, tattoo removal are some examples of medical and aesthetic treatments that aim to be efficient, fast, and with minimal discomfort. These treatments use modern technology and techniques to deliver results with little to no downtime or pain.
Highly Effective Results
PRETTYLASERS machines have been proven to deliver highly effective results. The technology used in these machines allows for precise targeting of specific skin concerns, resulting in fast and noticeable improvement. Patients can expect to see visible results after just a few treatments, making PRETTYLASERS machines a popular choice for those seeking fast and effective solutions.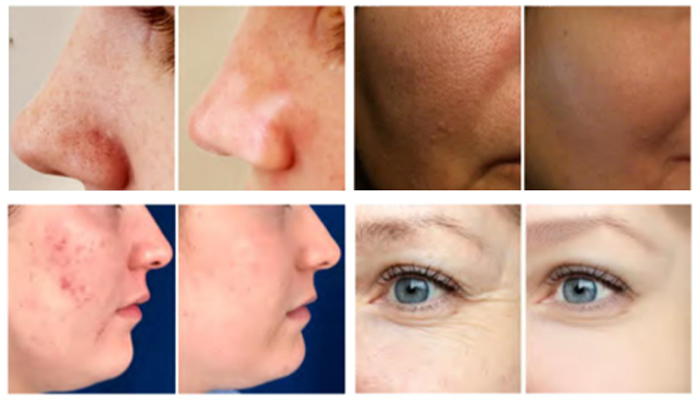 Affordable Price
Another key benefit of PRETTYLASERS machines is that they are offered at an affordable price. Compared to other medical aesthetic machines on the market, PRETTYLASERS manufacturer machines offer high-quality equipment at a fraction of the cost. This makes us an attractive option for those looking to invest in a machine for their medical aesthetic business.
Quality Control
Quality control is an important aspect of any product to ensure customer satisfaction. We have a total of 300 workers, and 12 production lines, and all products are checked by QC 3 times to make sure good quality.
Customized packaging boxes
The transportation adopts aviation-customized packaging boxes to ensure safety during transportation. Customized packaging boxes for aviation help protect items during transportation. They are designed to withstand the pressure, temperature changes, and other conditions encountered during air travel, ensuring that items reach their destination safely.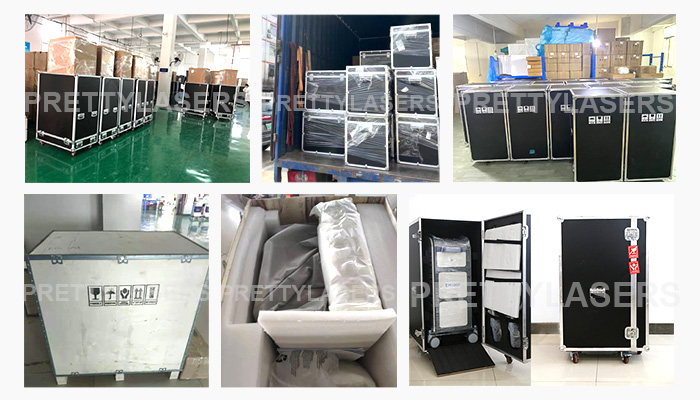 100% customer satisfaction
Our goal at PRETTYLASERS is to ensure that every customer who uses our medical and aesthetic machines is completely satisfied with their experience. We strive for 100% customer satisfaction in everything we do, from the quality of our products to the level of support we provide.
We have got much feedback from our clients that PRETTLASERS Aesthetic & Medical Machines help their medical aesthetics business a lot, I believe it will bring you a big profit as well.
Aesthetic & Medical Machines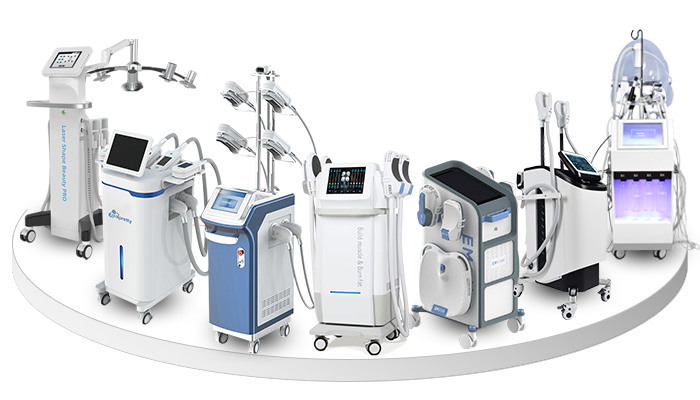 Cryolipolysis Slimming Series- Proved to be the best way for body shaping, Body slimming, Cellulite Removal, and Skin tightening.
808nm Diode Laser Series- Permanent hair removal, Skin rejuvenation.
IPL Series- Intense pulsed light for skin rejuvenation, Permanent hair removal, Vascular removal, etc.
980nm Diode Laser Series- Spider veins removal treatment.
HIFU series- Skin tightening.
Laser Series- Q-switch ND: YAG Laser, CO2 Fractional Laser, and Fiber laser. We supply the best solutions for pigmented lesions treatment, tattoo removal, speckles removal, acne removal hair removal, etc.
Aesthetic Machine Certifications
Certifications–most of our products have been approved by authoritative medical organizations like Medical CE, FDA, TGA, etc
PrettyLasers's 808nm diode laser device is approved by Medical CE, ISO9001, FDA, and TGA, which are very authoritative in the medical field, so quality is guaranteed.
All the products are approved by the ISO13485 ISO9001 Quality system and match with the CE certificate. Meanwhile, We have three strict QC systems and offer high-quality products and professional service.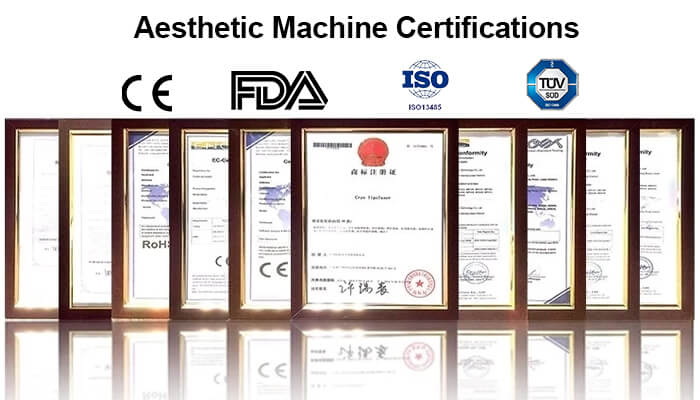 Hair Removal: Permanent, More Safe & More Fast Hair Removal.
Tattoo Removal: Different Colors of Tattoo Removal, Pigment Reduction.
Skin Treatments: Tattoo Removal, Vascular Lesions, Pigmentation, Acne Scar, Skin Rejuvenation.
Body: Body Slimming, Cellulite Reduction, Body shaping, Fat Reduction, Weight loss.
Why Choose PRETTYLASERS Manufacturer?
When it comes to medical aesthetic machines, choosing the right medical & cosmetic manufacturer is crucial. With PRETTYLASERS Manufacturer, you can be sure that you are getting the best in terms of quality, technology, and customer service. Some of the benefits of working with PRETTYLASERS Manufacturer include:
Access to expert technical support and training
High-quality machines that are built to last
A commitment to customer satisfaction and continuous improvement
Competitive pricing and flexible options
If you are looking for a reliable and reputable medical aesthetic machine manufacturer, look no further than PRETTYLASERS. With its cutting-edge technology, top-notch customer support, and commitment to quality, you can be confident that you are making the right choice for your clinic or spa.