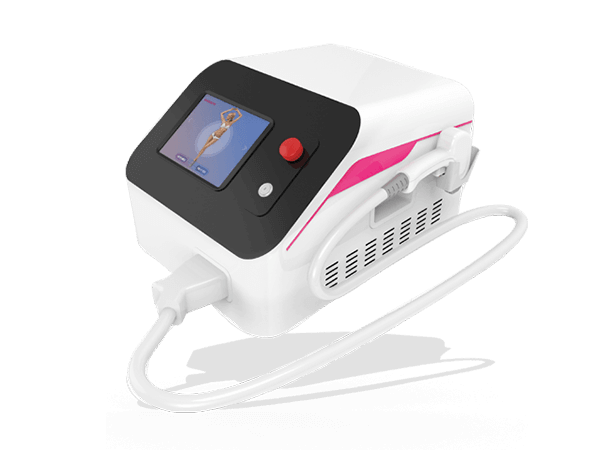 Salon Laser Hair Removal System PL-206
Salon laser hair removal system PL-206 is an 810nm precision wavelength hair removal device using the most advanced macro channel laser technology, is currently the top laser hair removal system in the beauty market.
Top laser hair removal system PL-206 for all skin types provides a comfortable, convenient, and effective method for permanent hair removal treatment.
Benefits:
400-watt power

– for reliable results.

Lightweight

– compact design, stable technology, low running costs.

"Plug & Play" technology

– no technician needed.

Applicable to all skin types

.
Latest technology – Improved the latest type of Salon Diode Laser System.
User-friendly operation Interface.
Flexible and economic due to transportation.
How Effective Is Diode Laser Hair Removal?
The principle of selective photothermolysis
Diode laser hair removal technology is based on the selective dynamics of light and heat. The laser goes through the skin surface to reach the root of hair follicles; light can be absorbed and converted into heat-damaged hair follicle tissue, so that hair loss regeneration without injury surrounding tissue. Slight pain, easy operation, the safest, technology for permanent hair removal now. Then the unwanted hair can be removed completely and permanently.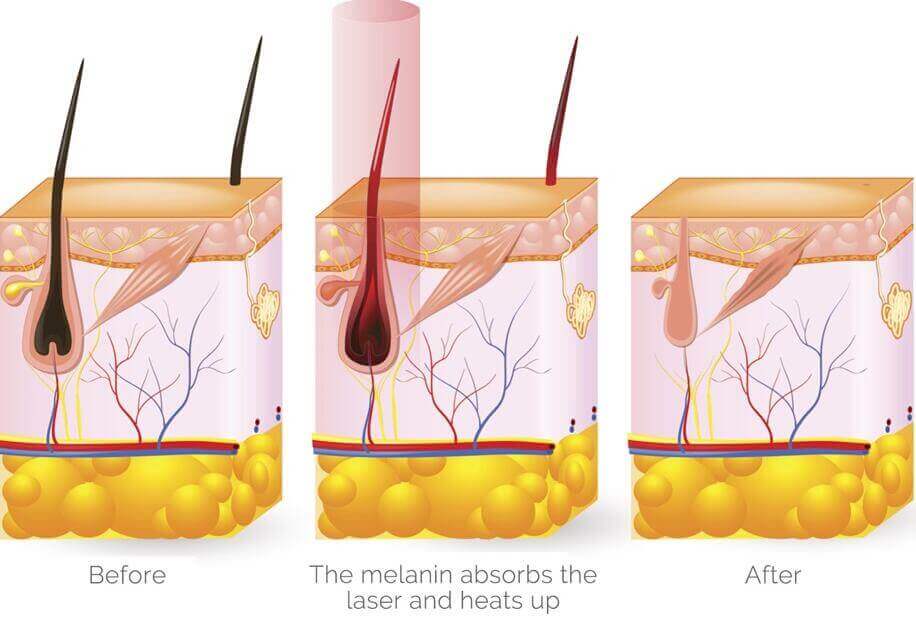 Permanent hair removal treatment
Salon laser hair removal system adopts the optimal wavelength of 808 nm, particularly effective to hair follicle melanocytes without injury surrounding tissue. The laser light can be absorbed by the hair shaft and hair follicles in the melanin, and converted into heat, thus increasing the hair follicle temperature.
When the temperature raises high enough to irreversibly damage the hair follicle structure, which disappears after a period of natural physiological processes of hair follicles and thus achieves the purpose of permanent hair removal treatment.
Applications
Backed by long-term clinical data, the salon laser hair removal system has the ability to permanently reduce hair growth and treat the entire range of skin colors and hair types, satisfying hundreds of thousands of patients and their providers worldwide. The Chill Tip handpiece provides the ultimate in epidermal contact cooling and compression, increasing the penetration of laser energy to the base of the follicle. The top laser hair removal system's efficiency expanded applications, and excellent clinical results offer a new opportunity for practice growth.
Hair Removal

: armpit hair, beard, lip hair, hair line, bikini line, limb hair.
Skin rejuvenation: Reducing pores, whitening skin.
Permanent hair reduction.
Applicable to any hair color.
Applicable to all skin types.
Best facial hair removal.
Top Laser Hair Removal Technology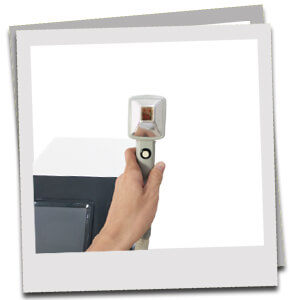 High Peak Power
Single bar power up to 100W / bar, the market single bar laser power generally 50W / bar-80W / bar. High peak power, adjustable pulse duration, and a big spot size (10×12mm²) for rapid permanent hair removal treatment of all body areas.
Efficient and stable cooling system
Laser cooling system with constant temperature cooling, to ensure that the entire system 7 * 24 hours of continuous work. Air-cooled + water-cooled way commonly used on the market can only work continuously for 2 hours.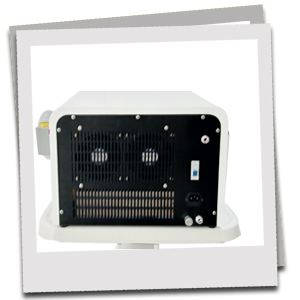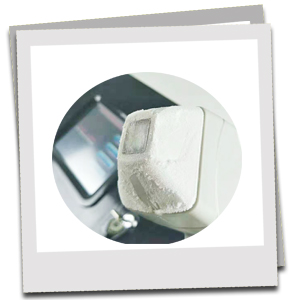 Contact Sapphire Cooling system
Use of contact sapphire cooling system, efficient cooling conduction efficiency, make comfortable treatment. It also provides epidermal protection for treatment areas requiring precision and higher fluence.
Intuitive Touchscreen
The system default energy parameters

Easy to learn

Thress modes: fast mode, normal mode, and skin rejuvenation.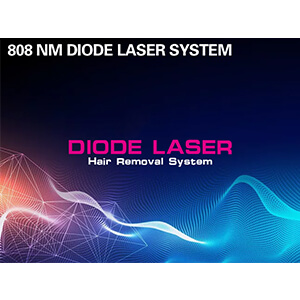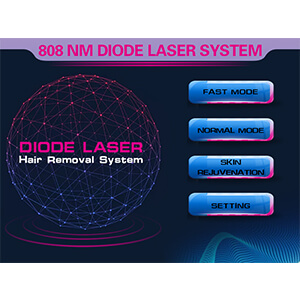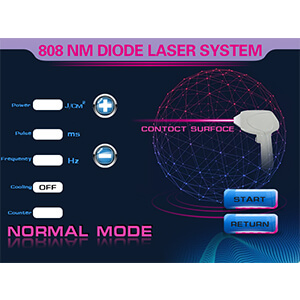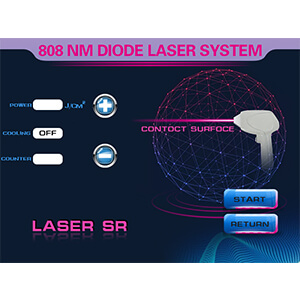 At this menu screen, there are three treatment functions: fast mode, normal mode, and skin rejuvenation mode such as follows:
Fast Mode: It is FHR (Fast Hair Removal) Mode, this mode is suitable for public treatment, easy to start treatment, most popular with beauticians in beauty salons, spa centers, etc.
Normal Mode: It is standard hair removal mode, according to the different individual to have a targeted treatment, designed for doctor and professional trained operator use in the medical clinic, surgical hospital, etc. It is suitable for facial hair removal, so it is also the best facial hair removal system.
Skin Rejuvenation: It is an additional function of skin rejuvenation with low energy shooting to make the face smooth, tender, and younger.
Technical Specifications
Salon Laser Hair Removal System
Laser Type
Semiconductor Laser
Laser Wavelength
808nm
Working Frequency
1-10Hz adjustable
Spot Size
10×12mm²
Laser Power
400W
Input Power
1600W
Operating language
English
Output Mode
Pulse output
Screen Size
8-inch true color touch screen
Shell Material
ABS plastic + metal
Cooling System
Semiconductor refrigeration + water + air cooling constant temperature cooling
Handle temperature
-10–5℃
Supply Voltage
AC220V; AC110V (can be customized)
How Cooling Technology Works?
Skin is cooled before and during treatment.
Skin is compressed. Laser beam applied to skin and target is damaged.
Advantages of Cooling Technology
Safety – superior epidermal protection is achieved through Sapphire contact cooling.
Patient comfort – by continuously cooling the skin, pain and discomfort are significantly reduced.
Efficacy – Compression of the skin makes follicles closer to the surface, blenches blood vessels, and reduces competing chromophores. So, high fluence enables the treatment of areas requiring precision and thin, light hair.
How Will Your Patients Benefit?
The unique features of the salon laser hair removal system PL-206 developed by the laser machine manufacturer – PrettyLasers (prettylasers.com), enable you to provide your patients with:
Permanent Hair Removal Treatment
The high-speed PL-206 is a laser that produces a larger beam of highly concentrated light. The light emitted is well absorbed by the pigment located in the hair follicles. During the procedure, the hair shaft and bulb heat up and are damaged which significantly impedes its ability to re-grow. Therefore, it achieves permanent hair removal treatment results.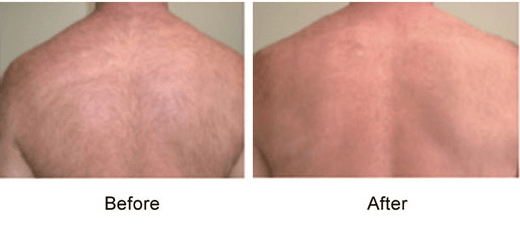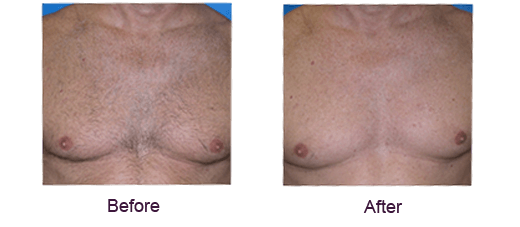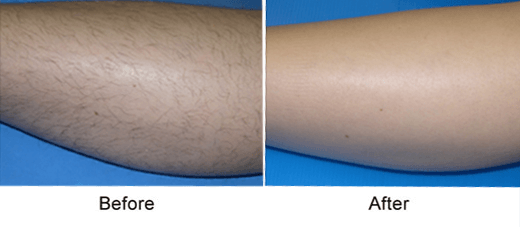 Short Treatment Time
Fast Mode Technology reduces treatment time by using a large 10×12mm² spot size. Consequently, back or legs can be treated in 10 minutes or less.
Comfortable Treatment
High-Speed mode technology combines strong sapphire contact cooling improves patient comfort by cooling the skin prior to treatment and continuously cooling it throughout the permanent hair removal treatment.
Long-Lasting Hair Removal Results
The PrettyLasers' diode laser technology has been validated in many beauty spas, spa centers, and clinics.
Our customers benefit from the salon laser hair removal system PL-206 features and enjoy high patient satisfaction.
No Side Effects
Side effects are rare and, if they do occur, are typically minor. They may include redness and swelling around the hair follicle, which is, in fact, positive clinical results and indicate that the follicle has responded to treatment. Most people return to normal activity right away.
Skin Rejuvenation
Reducing pores, whitening skin.
Our salon laser hair removal system PL-206 is pleased to offer fast hair removal for permanent hair reduction with exciting speed and amazing comfort and additional skin rejuvenation.
What Are The Benefits For Your Aesthetic Business?
Compact Design, Stable Technology
PL-206 is lightweight with a compact design. The salon laser hair removal system PL-206 can thus be used in different treatment rooms or beauty salons.
Plug & Play Technology
Due to its Plug & Play technology, no setup after transportation is required.
Satisfied Patients
Treatments are cost-effective and large areas, such as backs, legs, can be treated in less than 10 minutes, so you can see more satisfied patients.
Faster Learning
The system is simple to operate and has a friendly user interface and default parameters – for faster learning and easy treatment.
Three Treatment Mode
Fast Mode, Normal Mode, and Skin Rejuvenation.
Multi-Location-Usage
The system is light and portable and can easily be transported from one place to another – to enable multi-location use.

What are the features of the salon laser hair removal system PL-206?
808nm diode laser hair removal system

by produced laser machine manufacturer – PrettyLasers uses the most advanced technology that penetrates, More assured the mechanism performance, clinical results, safety.
Long laser width – Effective for the hair follicles produces heat accumulation, Permanent hair removal.
High energy – no pigmentation, excellent treatment result can be expected at the first treatment and suitable to all types of hair.
Safety – Almost no skin scattering, no harm to the skin and sweat glands, no scar, no side-effect.
A strong Sapphire touch cooling system can make momentary epidermal anesthesia, no any painless, increases comfort during treatment.
Quick – Squared big spot size could prompt the treatment speed, treatment speed, and efficiency. Reduce treatment time for the original 1/5.
The power module design is suitable for import and export businesses. It is convenient for maintenance.
The best thermostatic water cycle system guarantee semiconductor pump can't burn cavities due to overheating.
Self-checking and auto-protection mechanism to ensure stability.
If you are interested in buying a salon laser hair removal system PL-206 or other medical laser machines, fill out the form below and we will get back to you ASAP. Or simply call 0086 15001300057. Or you can click here the price of the laser hair removal machine for your reference.
---
Related Products