IPL Hair Removal System
IPL hair removal system stands for 'intense pulse light' system, and unlike laser hair removal machines, it uses different wavelengths to target pigment within the hair. Once the light reaches the pigment, it's heated to a level which kills the growing cells, eradicating the hair.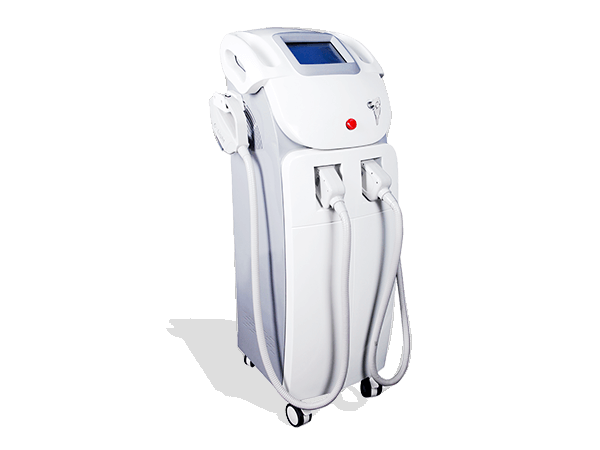 Professional IPL hair removal System PL-307, two handles, one SR handle(SR=Skin Rejuvenation, based on the SHR technology, adopts special wavelength light for different skin treatment, such as acne removal, pigmentation removal, vascular removal, freckle removal, wrinkle removal, skin tightening etc) can do the skin lifting and tightening effectively and penetrate into deep layer immediately.
Benefits:
Big spot size treatment tip 10*45mm, the energy is better-distributed and will finish the treatment within some minutes, more comfortable, more safe and faster;
IPL machine with wheels, more delicate and easier to move.
HR mode can do the hair removal effectively;
E-Light (IPL & RF) handpiece-professional design, can prolong its using life twice or 3 times than traditional handpiece.
US imported lamp which make sure millions of shots.
What Is IPL?
IPL (Intense Pulsed Light) is a kind of light with high energy and broad wavelength, within the range from 420nm to 1200nm. Photothermic and photochemical action will be triggered by the radiation of IPL. On one hand, IPL will promote collagen reproducing and recombining which makes the skin more flexible and smooth. On the other hand, IPL with long wavelength can easily pass through epidermis layer and be absorbed selectively in priority by pathological pigments which will be destroyed by high heat, and get the effect of remove pigmentations, vascular lesions and unwanted hair.
How does IPL Treatment work?
IPL(Intense Pulsed Light) adopts the principle that substance absorbs light selectively. As different target issues absorbs pulsed light with different spectrum and the light acts on pigment. Through photo thermal and actinism, the IPL machine could dispel pigment, concrete blood vessel, burn the hair follicle and stimulate the collagen to regenerate, then it will achieve the aim to dispelling speckles, treating telangiectasis, removing hair and rejuvenating skin. Because the normal skin absorbs little energy, so the treatment is safe!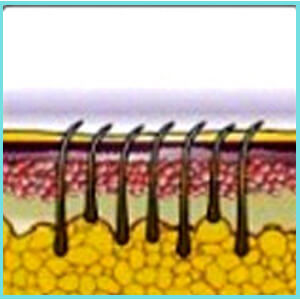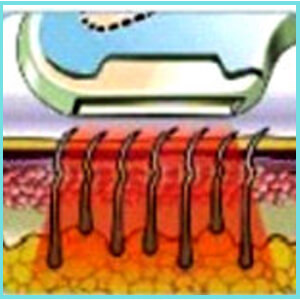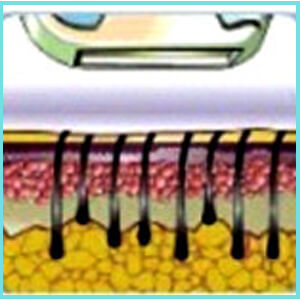 IPL Treatment:
Intense Pulsed Light Hair Removal
IPL hair removal system PL-307 penetrates through epidermis into dermis and is high-selectively absorbed by melanin  in hair and hair follicle, producing photothermal effect, conducting the energy from hair section to hair root, rising the temperature of melanin rapidly and decomposing it, thus reaching the effect of hair removal.
Hair removal.
Depilation.
Permanent hair removal.
ipl permanent hair reduction.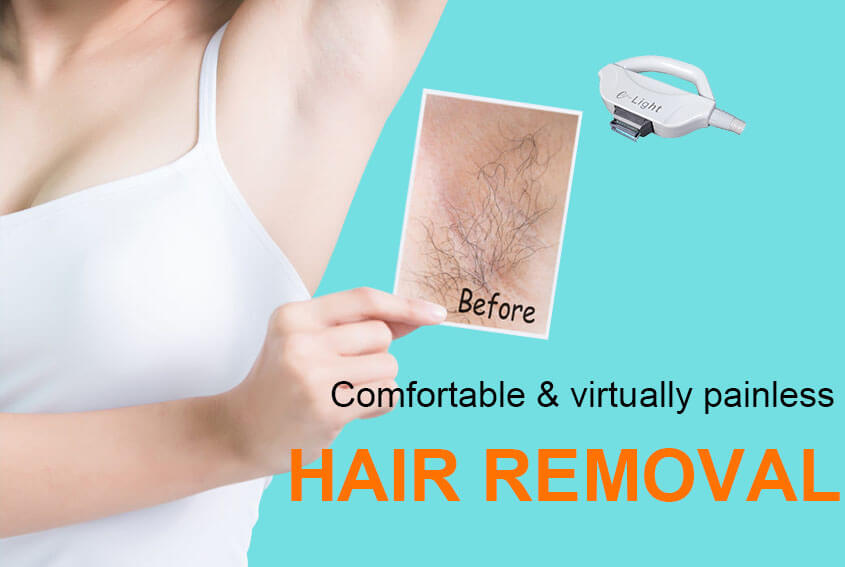 Skin Rejuvenation
Intense pulsed light hair removal sytem activates fibroblast to produce new collagen and elastic fibers, consequently smoothes skin and returns elasticity to skin. At the same time, photothermal effect produced by IPL enhances blood vessels' function and microcirculation, thus reaching the effect of photo skin rejuvenation.
Wrinkle removal.
Skin rejuvenation.
Skin tightening.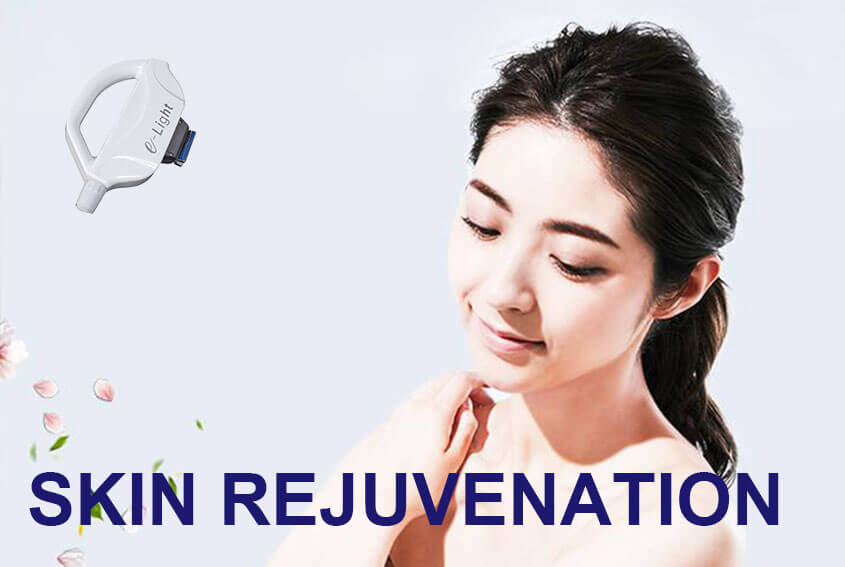 Acne Treatment
The special spectrum of  IPL penetrates skin and absorbed by porphyrin, stimulates porphyrin to release monomorphism oxyanion which kiss propionibacterium acne effectively.
Remove acne on face and body effectively.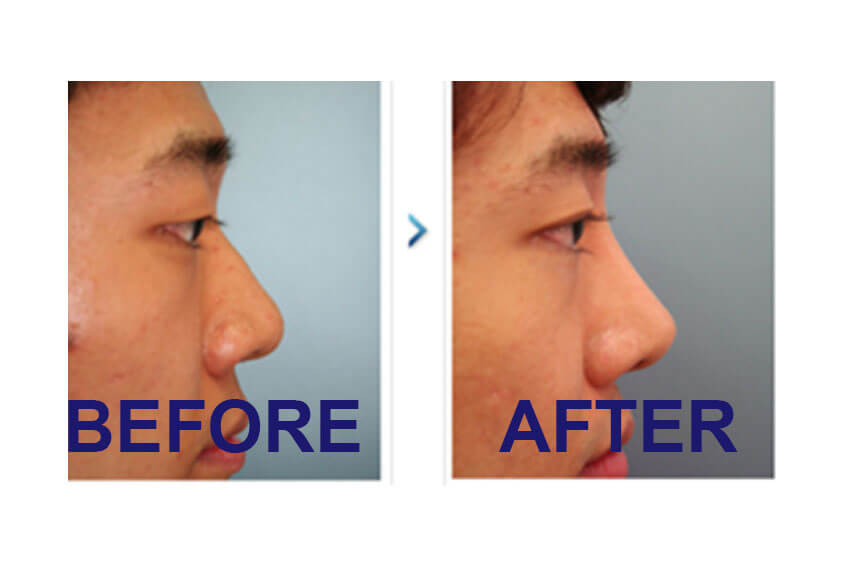 Pigment Treatment
IPL treats the skin with quick and powerful flashes of light. The light energy then penetrates below the skin's surface, where the unwanted brown pigment (melanin) lives. The heat breaks down this pigment into tiny particles, which either rise to the skin's surface as scabs (naturally sloughing away within a week or so), or get carried away by the body's lymphatic system.
Freckle
Deep-seated speckle
Cuticular speckle
Corium speckle
Age pigment and chloasma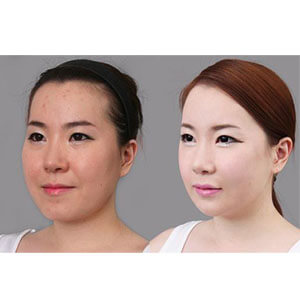 Vascular Treatment
The goal of treating vascular lesions with IPL is to raise the blood vessel temperature high enough to cause its coagulation, leading to its destruction and replacement by fibrous granulation tissue.
IPL Vascular veins treatment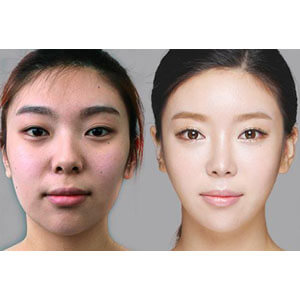 Features
User-friendly Display Screen, easy for operation
There are 2 modes for IPL hair removal system PL-307 operation interface, SR mode and HR mode.
1.HR mode is super hair removal which is fast hair reduction treatment.
2.SR mode is skin rejuvenation.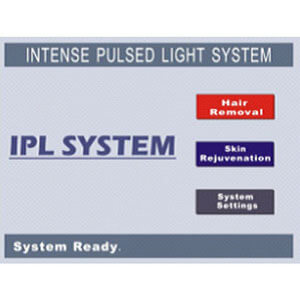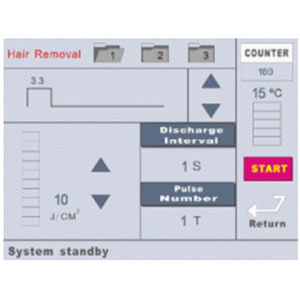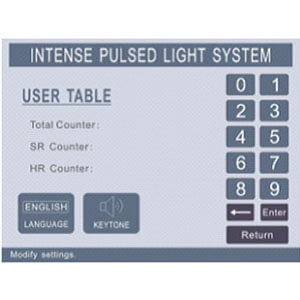 Intutive and easy to learn user-friendly Interface
If you want to know more the detailed IPL Hair Reoval Machine, Please direcly CONTACT US

Well designed handpiece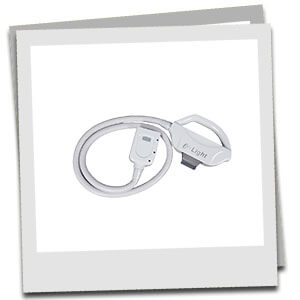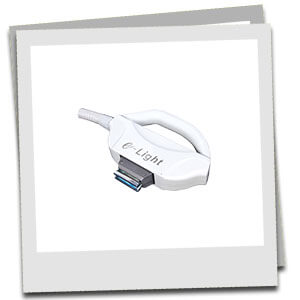 Plug & Play Technology
IPL machine for sale PL-307 features USA imported "Plug & Play" handpiece connector which translates into reliable energy and long lasting machines capable of continuous work in busy clinics or beauty salons.
Due to its Plug & Play technology, no setup after transportation is required – PL-307 is immediately ready for use.

Technical Specifications
| | |
| --- | --- |
| Light Source | Intense Pulsed Light |
| Screen Display | 8 inch colorful touch sreen |
| Standard hand pieces | prefessional 560nm~1200nm skin rejuvenationprefessional 695nm~1200nm unwanted hair removal(sapphire filters) |
| Selectable hand piece | 430nm~1200nm,480nm~1200nm,530nm~1200nm,590nm~1200nm |
| Energy Density | 10~60J/c㎡ |
| Pulse number | 1~6pcs |
| Pulse Width | 1~10ms |
| Pulse Delay | 5~100ms |
| Frequency | 1~4Hz |
| Spot Size | 8*34mm(Standard),10*45mm(selectable)for sapphire HR hand piece |
| Physical Dimensions | 40*36*115cm |
| Cooling System | water refrigeration +radiator and double fans+ Semiconductor cooling + air cooling |
| Net weight | 45KG |
| Gross weight | 65KG |
| Power supply | AC 110V/10A/60Hz,AC 220V/5A/50Hz |
| Machine Power | 1200W |
The PrettyLaser IPL Solution
PrettyLasers provides a unique IPL solution with optimal efficacy, safety, ease of use, 8*34mm big spot size design for instant hair removal professionally and user-friendly software design.
Adjustable pulse technology gives users the ability to control the pulse shape. It provides reproducible results as well as gentler, more comfortable treatments.
Professional handpiece with Expert Mode and Advising Mode, enables ipl treatment of a variety of conditions with a single, versatile and cost effective handpiece.
IPL Hair Removal Treatment Video
IPL hair removal is one of the most advanced methods of getting rid of body hair. Watch this video to learn how IPL hair removal works.
IPL Treatment Results Before & After Pictures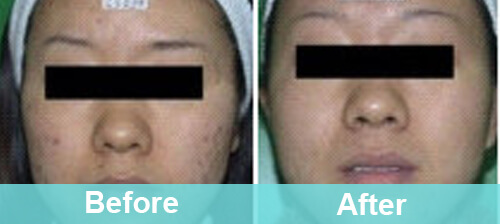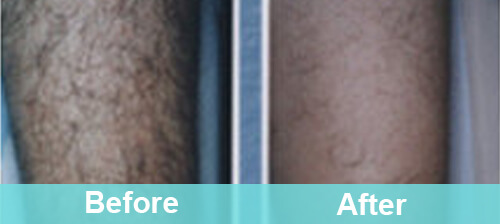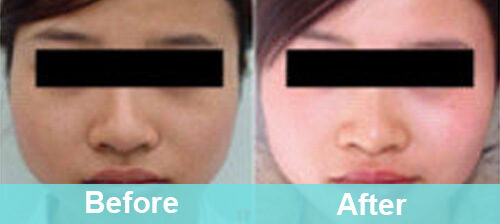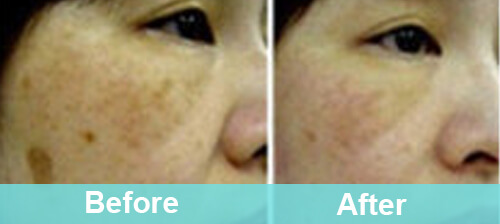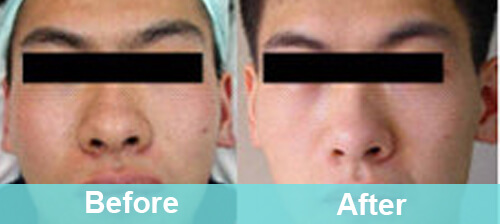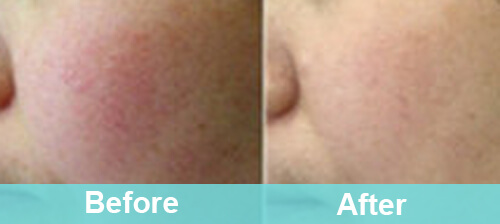 What are the advantages of E-light?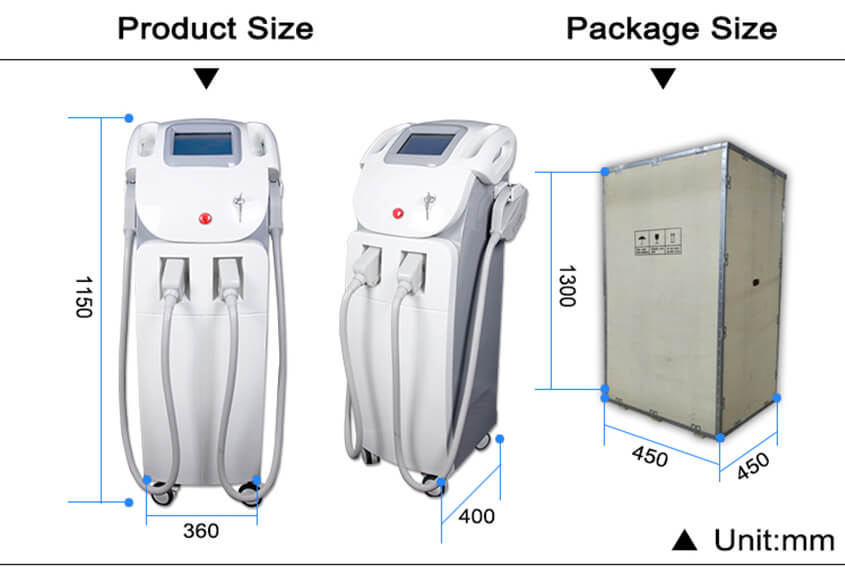 Higher total combined energy can be delivered without the risk of epidermal damage.
Professional E-light Skin Care Beauty System.
Safer on darker skin types than IPL alone.
Skin rejuvenation: 560nm~1200nm.
Hair removal: 695nm~1200nm.
Acne treatment: 410nm~1200nm.
Mode: Expert Mode, Advising Mode.
High efficiency for skin rejuvenation.
Three advanced technologies: Bipolar Radio Frequency + IPL + skin contact cooling.
Different spot size suitable for different area treatment.
Expert system with skin type and skin color selectable.
Ability to treat lighter hair.
IPL Hair Removal Reviews
Is IPL hair removal the same as laser hair removal?
A broad spectrum of light
Technically, IPL is not the same as laser hair removal. IPL stands for Intense Pulse Light which involves a broad spectrum of light, while lasers involve the use of only one wavelength of light.
Effective hair removal
In practical terms, laser hair removal is very effective as it can alter the hair follicle itself. It is thus more permanent and fewer treatments are required. However, as the laser needs to target the hairs one by one, it is usually more expensive.
Laser hair removal cost are more expensive.
IPL machine for sale generally requires more treatments in order to remove hair permanently. On the other hand, it can be cheaper overall than laser treatments. Learn More IPL VS Laser…

Who Should Try IPL?
IPL machine for sale is perfect for younger patients who are starting to see early pigmentation, minor wrinkling or uneven tone, but don't want or need an intensive resurfacing treatment that requires time off work.
If you have naturally tanned or dark skin, make sure you consult with an experienced physician, as the risk of complications, i.e. burning or permanent pigmentation changes, is much higher.
How many sessions are needed?
5 – 6 sessions may be needed over an interval of 4 – 6 weeks for optimal results. Results depend on the areas treated and individual response to treatment.
Where are the areas suitable for IPL and Laser hair removal?
Upper lip
Armpits
Legs
Bikini line
Brazilian
Does it hurt?
Most people find the whole procedure comfortable and virtually pain free.
What to Expect at an IPL Treatment?
Before you start your IPL treatment, make sure you don't have a tan—even a fake one—as that'll mess with the machine's ability to target the brown pigment. If you use Retin-A, you should stop it a week or two before your session to prevent extra sensitivity.
The cosmetician will place the IPL handpiece against your skin and you will feel a quick snap. It goes so deep, you can even tingling feeling
It takes about 20 minutes for the cosmetician to cover your entire face with the device, working inch by inch and in quadrants—cheeks, chin, forehead.The procedure is over so quickly, it's really not that bad. Then your cosmetician will wipe off the slimy gel and apply a sunscreen. You can put on makeup right away.
Difference between Brazilian and Bikini Hair Removal?
A Brazilian hair removal treatment involves the removal of almost all pubic hair, leaving a strip on the pubic bone. On the other hand, bikini hair removal involves the removal of all hair up to 4 inches outside the panty line . The Brazilian hair removal ensures a smooth and hair-free look in all lingerie and swimwear. The bikini line hair removal, however, limits certain style and is best suited for bikini style underwear or swimwear. Both the options can be customized for the individuals preference.
---
Related Products