RF Microneedling System
Radio Frequency (RF) microneedling system use specially insulated needles that deliver high-intensity radiofrequency energy into the targeted tissue once the needles have broken through the skin. This gives a uniform warming effect to the deep tissue, which helps to stimulate new collagen fibers to grow, leading to a significant improvement in skin quality and texture.
Professional RF microneedling device PL-86 helps with fine lines, enlarged pores, wrinkles, acne scars, skin tightening, and stretch marks. PrettyLasers's PL-86 encourages collagen growth and tissue tightening precisely at predetermined depths in the skin. The result is a little to no downtime and a nearly painless procedure that can greatly improve wrinkling, scars, and skin laxity.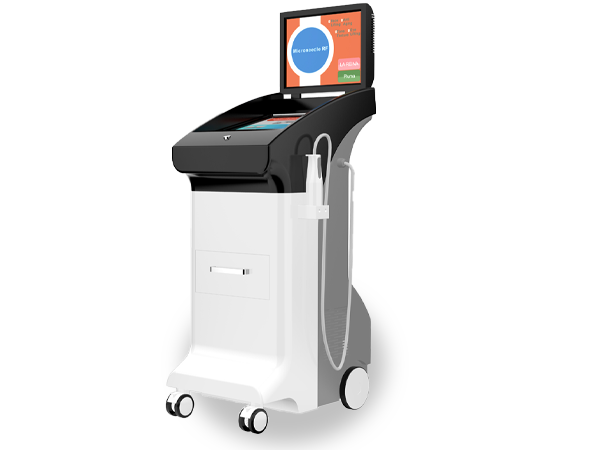 Therapy system RF Fractional Microneedle machine for wrinkle removal and skin tightening.
RF microneedling system configures one handle, five working heads with different functions. According to your skin condition, you can choose between broken and nonbreaking heads.
Benefits:
Professional Microneedling Therapy System

Israel's

most advanced lattice radio frequency technology

The gold standard for skin rejuvenation

Two modes: LA Reina and Pluma
Whitening and rejuvenating skin tighten pores, brighten skin.
Diminish wrinkles & lines
Smooth stretch marks
Diminish acne scars and other scarring
Smooth skin anywhere on the body
Eyes anti-aging
Repair acne scars
Minimize pore size
Less pain
Less downtime
RF Microneedling Working principle
Microneedling with rf technology principle
Israel's most advanced radio frequency technology, using matrix needles to penetrate 0. 5mm-3.5mm subcutaneously, and at the same time, each pulse emits radiofrequency energy through multiple matrix points, which is directly heated under the skin; Under the stimulation of matrix needles, subcutaneous produce a large amount of collagen, and use radio frequency to directly heat under the skin to repair broken collagen fibers, so as to achieve a better repair effect.

RF Microneedling Treatment Principle
Microneedling with radiofrequency, like other micro needling procedures, creates controlled micro-injuries in the skin to stimulate collagen production. Other methods of microneedling utilize PRP, stem cell growth factor, and other serums to penetrate deep into the skin and further enhance results.
After cleansing the skin surface and applying a topical anesthetic, the microneedling device is gently pressed against the treatment area to create numerous, tiny, micro-channels. Microneedling with radiofrequency uses the added technology of flow needles to deliver RF energy into the dermis. The RF energy heats the dermis which not only encourages collagen growth but tissue tightening as well.
The needles also help to mechanically break down the scar tissue. Since the epidermis is not destroyed, as is the case with all micro needling treatments, recovery time is much shorter when compared to more aggressive laser resurfacing treatments or deep chemical peels.
The goal of a microneedling with radiofrequency procedure is to target imperfections of the skin with micro-injuries that cause the release of growth factors and trigger the wound healing process which produces collagen, creating younger, tighter looking skin.
Technology
Clinically proven RF microneedling skin regeneration technology.
Configure one handle, five working heads with different functions. According to your skin condition, you can choose between broken and nonbreaking heads.
The stamping action of the Microneedling RF Therapy System's vertical tip creates invisible micro-injuries to the skin while stimulating the skin's natural ability to heal itself and increase the production of new collagen. In doing so, these micro-injuries encourage and harness the body's innate ability to regrow and repair the skin through normal physiological processes and the skin becomes rejuvenated and refreshed.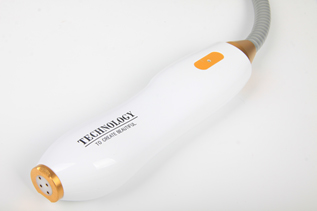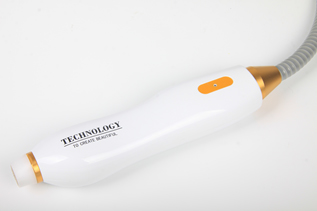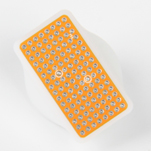 LA REINA
Activating the body's natural healing processes by applying RF-assisted ultra-thin electrodes ablation, followed by the galvanic current to the tissue to create a thermal effect creating microchannels to induce controlled micro-wounds, thus encouraging the generation of new and healthy skin.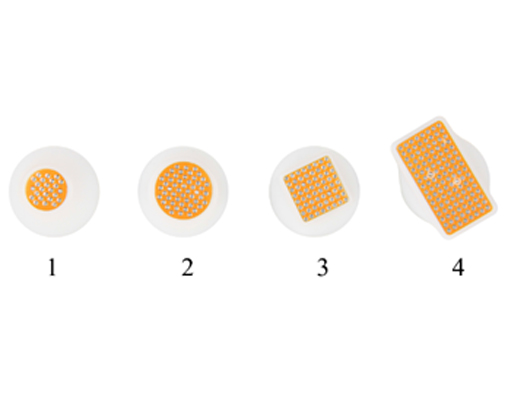 Selectable Tip Type
The PrettyLasers's RF micro-needling device provides a unique combination of treatment heads that let you treat a wide range of applications for all skin types, including challenging skin.
1 suitable for eyes
2 suitable for forehead
3 & 4 suitable for face and neck
---
Pluma
Applying contact RF and pinpoint ablation with controlled volumetric heating to achieve skin resurfacing and regeneration via wound healing process, resulting in skin texture improvement and refinement.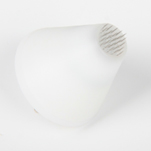 Adjustable Needle Depth
PrettyLasers's RF micro-needling features adjustable needle penetration ranging from 1.5-3.0 mm offering customized dermal remodeling based on the area and the depth of the condition being treated.
PL-68 Acne Scar Treatment has less downtime and is safer compared to other RF Microneedling Technology. This is because PrettyLasers's RF microneedling system uses insulated needles which delivers the radiofrequency energy precisely into the scar tissue. The heat energy flows in multiple passes which results in faster and maximize outcomes.
PrettyLaser's Microneedling RF System treats to the maximum depth of 3.0mm – which is the deepest amongst RF microneedling technology. This means that even the deepest acne scars can be treated effectively.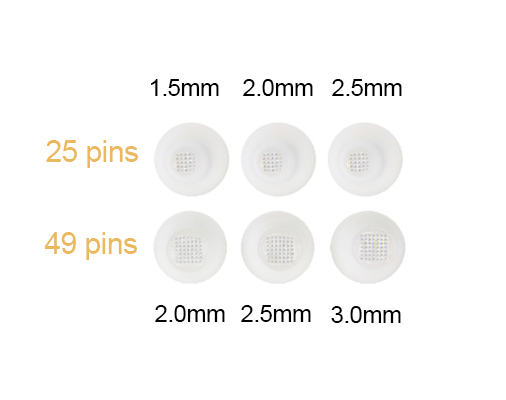 The depth and intensity of energy are controlled and adjusted by the practicer for more customized scar treatment, regardless of the skin type.
User-friendly Interface
Graphical User Interface – It is easy to operate and learn.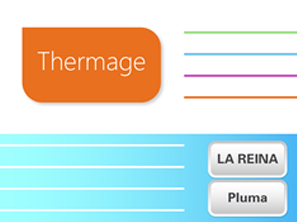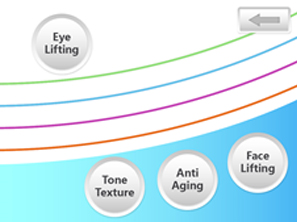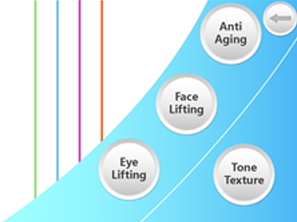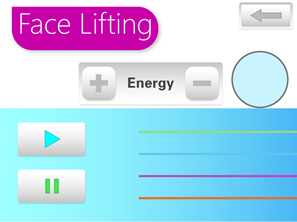 Technical Parameters
Professional RF Microneedling Therapy System
Power
300W
Treatment Area
13mm(round head), 17mm*33mm
Frequency
2Mhz
Screen
15 inch Touch Screen
Voltage
AC220V,50/60HZ
Working Environment
Ambient temperature 25-35 degree, humidity <95%
Package size
52*65*118cm
Head
10 pcs changeable heads
Smooth heads
4 pcs
25 pins Heads with needles
25 pins with size 1.5mm 2.0mm 2.5mm
49 pins Heads with needles
49 pins with size 2.0mm 2.5mm 3.0mm
RF Microneedling Treatment
Treatment with PrettyLasers's RF Microneedling Therapy System reaches multiple layers of the skin, introducing a wide range of solutions for skin resurfacing and inducing regeneration, as well as wrinkle reduction.
Anti-wrinkle, firming the skin, improve pseudo wrinkles and lifting.
Rapidly improve the dull and lusterless symptoms, enhance dry skin and sallow complexions, brighten the skin and make it more tender.
Actively promote facial lymph circulation, solve the problem of skin edema.
Lifting and tightening the skin, effectively solving the problem of facial sagging, shaping the delicate face, repairing stretch marks.
Removing the black rim of the eye, eye bags, and wrinkles around the eye.
Shrinking the pores, repairing blain scar, calming skin.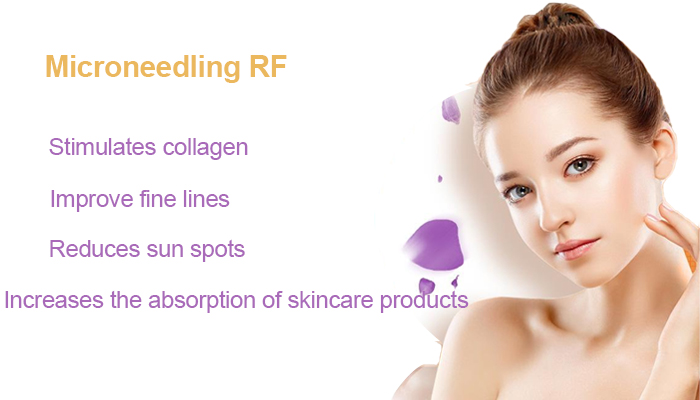 One treatment has obvious results, suitable for the whole face and body treatment!
RF Microneedling Before And After Results Pictures
Effectively remove wrinkles, scars, acne marks, stretch marks, shrink pores and lift facial lines.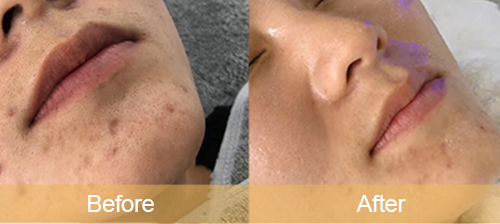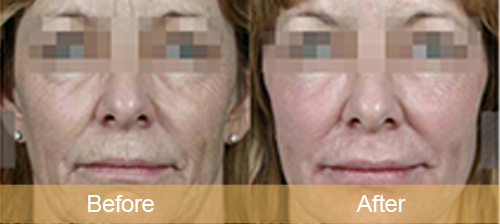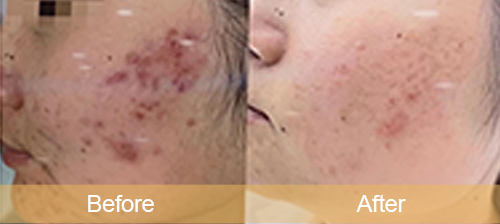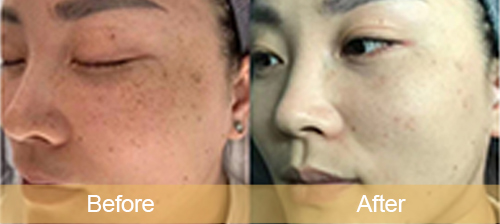 RF Microneedling Reviews
What are the benefits of RF Microneedling Terapy System?
Micro-needling (also known as collagen induction therapy) is a minimally invasive treatment that has been used for decades to rejuvenate the skin.
A device with fine needles or pins creates tiny punctures in the top layer of the skin, which triggers the body to create new collagen and elastin. Results can include improved texture and firmness, as well as skin resurfacing. RF micro-needling adds the element of radiofrequency energy to the traditional micro-needling procedure. The RF energy is delivered via small needles into the dermis. In addition to the benefits seen with the micro-injury provided by the traditional microneedles, RF micro-needling also delivers RF energy deep into the dermis further enhancing skin tightening and scar reduction.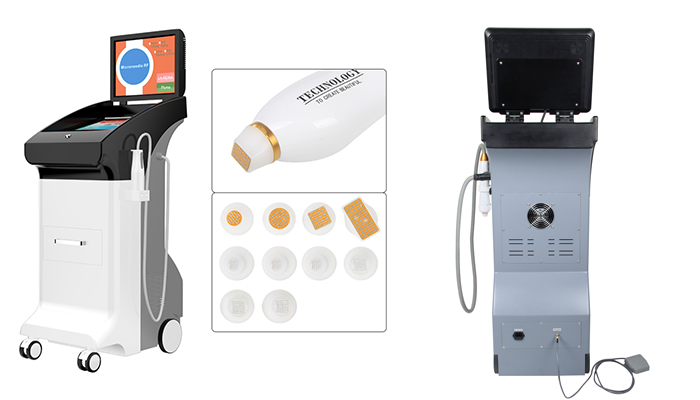 How Does  Microneedling RF Work?
The RF energy heats the underlying layers of skin, causing constriction and tightening of the skin, as well as the stimulation of collagen and elastin production. Because the RF energy is delivered so deeply, it can produce faster results that are more dramatic.
What is the difference between microneedling and microneedling RF?
Microneedling is a procedure that uses very fine sterile needles that penetrate the skin causing micro-wounds that stimulate wound healing. As wound healing ensues, collagen and elastin are synthesized, leading to improved skin texture, tightness, and softer appearing acne scars. Microneedling RF combines microneedling with radiofrequency heat energy to amplify collagen and elastin production. Microneedles are inserted into the skin and heat is delivered between the needles to achieve this. Both treatments require a series of treatments for best results and can be safely used on multiple skin types and tones.
Is there a difference between the areas that can be treated with microneedling vs. microneedling RF?
No, both microneedling and microneedling RF can be used to tighten many areas of the skin, improve circulation, and soften acne scars.
Can microneedling RF achieve results similar to laser skin resurfacing?
Microneedling RF is designed to be a less invasive procedure that requires a series of treatments to target fine lines and tighten skin. In general, results are more subtle than those that can be achieved with laser resurfacing. Laser resurfacing, especially with the fractionated CO2 laser requires 7-10 days of healing, whereas microneedling RF treatments usually cause a few hours to one day of minimal swelling, which is very attractive to those with busy lifestyles. In addition, whereas laser resurfacing cannot be safely used on darker skin, microneedling RF can serve as a safe alternative.
How can I achieve my best results?
To maximize your results, the PrettyLasrs's RF microneedling treatment has created a Soothe Weekly Mask and serum, designed especially for post-treatment healing. In addition to applying results-driven products following your treatment, we recommend avoiding makeup for at least six hours following your treatment or waiting until the following day to resume your normal makeup routine. You should also avoid exercise for at least 3 days following your treatment.
Is Microneedling RF effective?
Microneedling is effective in the treatment of scars, acne, wrinkles, and other signs of photoaging and photodamage. The clinic also shows that fractional radiofrequency micro-needling is effective in the treatment of acne scars and wrinkles.
Where can I buy an RF microneedling system?
If you are interested in buying a micro-needling system or discussing your requirement with us today, fill out the form below and we will get back to you ASAP. Or simply call Phone: +0086 15001300057.