Non-Channel Diode Laser Hair Removal Machines & Laser Devices Supplier
Non Channel Diode Laser Hair Removal Machines, namely, the vertical cavity surface emitting laser, or VCSEL , is a type of semiconductor laser diode with laser beam emission perpendicular from the top surface, contrary to conventional edge-emitting semiconductor lasers (also in-plane lasers) which emit from surfaces formed by cleaving the individual chip out of a wafer. The non-channel diode laser Systems use high-power super-emitting chips as a light source, crystal guide pyramid shaping and transmission of NIR beam, act on subcutaneous, melanin in hair follicle absorb heat.
Why Is VCESL Better?
The structure can be integrated in two-dimensional array configuration.
Low threshold currents enable high-density arrays.
Surface-normal emission and nearly identical to the photo detector geometry give easy alignment and packaging.
Circular and low divergence output beams eliminate the need for corrective optics.
Passive versus active fiber alignment, combined with high fiber-coupling efficiency.
Low-cost potential because the devices are completed and tested at the wafer level.
Lower temperature-sensitivity compared to edge-emitting laser diodes.
High transmission speed with low power consumption.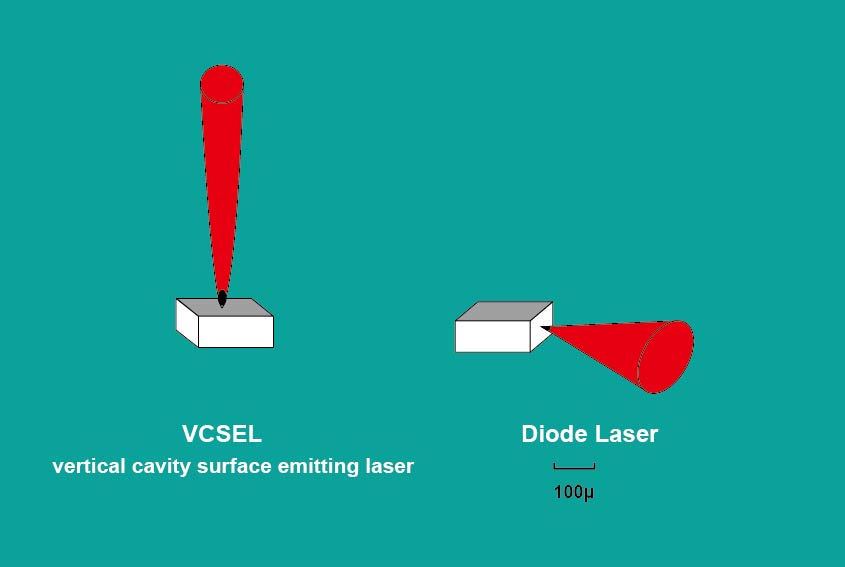 Non-Channel Diode Laser technology difference with traditional Channel Diode Laser Technology and Fiber Coupled Diode Laser:
Enhance better clinical effect
Due to small divergence angle, deep laser penetration to deep hair follicle and the area light has a very high and uniform energy density, to acchieve excellent clinical resutls.
No strict water quality requirement
Unlike traditional Micro-channel or Macro-channel diode lasers which are only adaptable to deionized water or distilled water, VCSEL can work well with regular tap water.
Temperature up to 65°C
Non-channel diode laser can normally reach a high temperature up to 65°C
20,000,000 Shots
Non-channel diode laser prolongs the hair removal machine service time to 20 million shots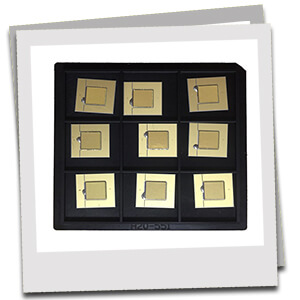 Laser chips imported from Germany
The Laser chips imported from Germany, there are 5 MM protrusions in the middle, there are 60 light-emitting points on the protrusion, and only 19 light-emitting points on a common palladium bar, so the energy of the chip is more focused when it shines. The storage point of the outer protective layer of the chip determines that it is more heat-resistant than the palladium bar.
Powerful – Excellent beam quality and peak pulse power.
Efficient – Reduce operating and post-processing costs.
Durable –  Rarely require maintenance.
Stable – the output energy is very stable, the output shots can up to 20,000,000 shots.
Diode Laser Hair Removal Machines
About Non Channel Diode Laser Hair Removal Systems
Non Channel Diode Laser Hair Removal Machine
Non Channel diode laser hair removal systems are developed by the one of the best laser hair removal machine manufacturers, PrettyLasers, which are safe and extremely efficient non-invasive permanent hair removal systems. Its design features the laser chips imported from Germany. It is durable and no strict for water quality.
Permanent Hair Removal
The non channel diode laser system is a laser that produces a larger beam of highly concentrated light. The light emitted is well absorbed by the pigment located in the hair follicles. During the procedure, the laser pulses for a fraction of a second, allowing the hair to absorb the light and heat up. As it heats up, the hair shaft and bulb are damaged which significantly impedes its ability to re-grow. And with the large spot size, the process treats numerous hair follicles simultaneouly, making the treatment much faster than traditional laser hair removal alternatives.
Handpieces for Treating All Body Areas
The non channel diode laser systems offer your physician 6 kind of different spot size handpiece for your option depending on your needs. Please look at the handpieces as follows: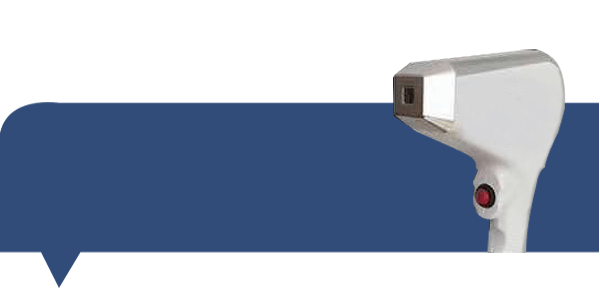 The TEC cooling spot size of 10*10mm² designed to treat small areas that require maximum precision and higher fluence.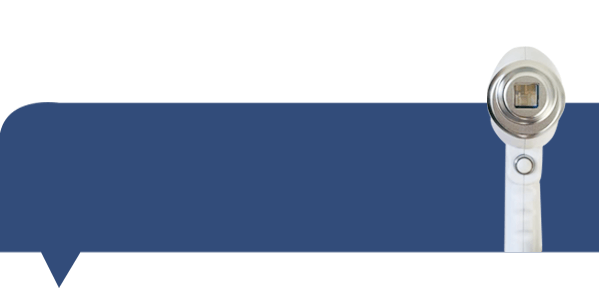 TEC cooling spot size of 12*12mm², providing a solution for large and small areas requiring higher fluence levels.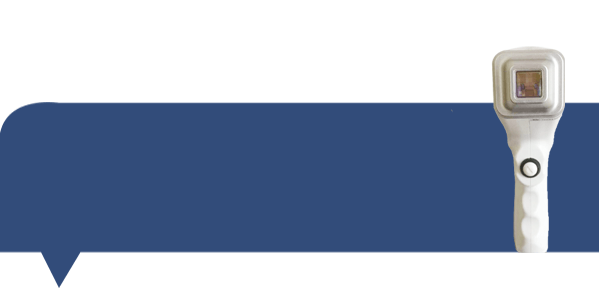 The compact handlpiece spot size of 12*12mm², providing a professional solution for large and small areas requiring higher fluence levels.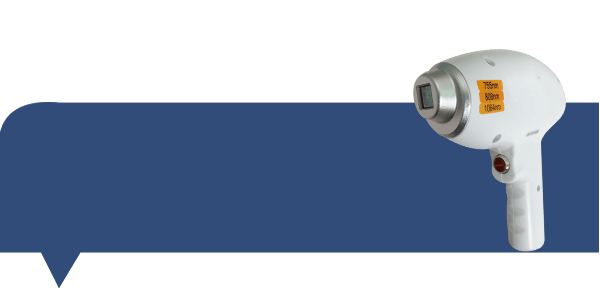 Integrated contact cooling provides epidermal protection for treatment requiring precision and higher fluence.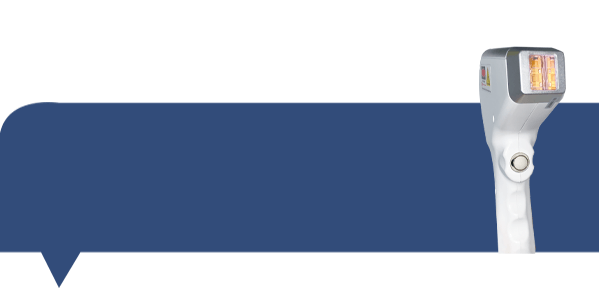 20*25mm² spot size providing, fast and comfortable treatment such as back or legs and saving treatment time.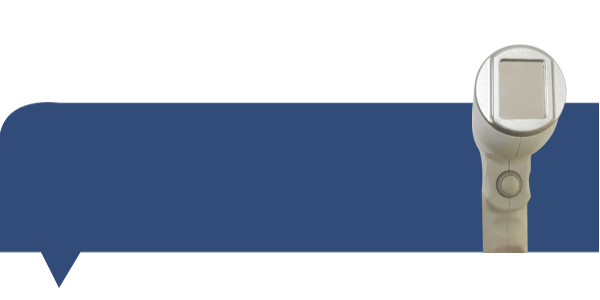 The spot size 25*31mm² provides effective, fast and comfortable treatment and saves your patients' time.
The best non channel diode laser systems handpieces use Germany imported laser chips technology in combination diode laser light to allow rapid and comfortable treatment of large areas. A back or legs can now be treated in 15 to 20 minutes. The best non channel diode laser systems also provide your physician the gold standard handpieces with strong TEC +Sapphire contact cooling technology for smaller areas. The best non-channel diode laser systems allow your practitioners to truly customize treatment for your hair type, skin type and lifestyle.
Benefits of Diode Laser Hair Removal
Beyond the most obvious benefit of hair growth reduction or elimination in the treated areas, modern lasers have become faster, more precise, and less painful. Diode Lasers are useful for removing unwanted hair from the face, leg, chin, back, arm, underarm, bikini line, and other areas.
Benefits of Diode Laser Hair Reduction includes:
Speed – Each pulse of the laser takes a fraction of a second and can treat many hairs at the same time. The laser can treat an area approximately the size of a quarter every second. Small areas such as the upper lip can be treated in less than a minute, and large areas, such as the back or legs, may take up to an hour.
Precision – Diode Lasers can selectively target dark, coarse hairs while leaving the surrounding skin undamaged.
Comfortable Treatment – The cooling technology improves patient comfort by cooling the skin prior to treatment and continuously cooling it throughout it the treatment.
Predictability – Most patients have permanent hair loss after an average of three to seven sessions.
Long Lasting Results – The non channel diode laser technology has been validated in numerous beauty spa and clinics.
Our customers benefit from the PrettyLaser non channel diode laser features and enjoy high patient satisfaction.
Amazingly Fast Hair Removal Clinical Treatment Results
Non Channel Diode Laser hair removal is used to reduce unwanted hair. Common treatment locations include legs, armpits, upper lip, chin and the bikini line. However, it's possible to treat unwanted hair in nearly any area, except the eyelid or surrounding area. Hair color and skin type influence the success of laser hair removal.
Professional non channel diode laser hair removal is a medical procedure that uses a concentrated beam of light (laser) to remove unwanted hair.

Laser Hair Removal Procedure
During laser hair removal, a laser emits a light that is absorbed by the pigment (melanin) in the hair. The light energy is converted to heat, which damages the tube-shaped sacs within the skin (hair follicles) that produce hairs. This damage inhibits or delays future hair growth.
Permanent Hair Reduction
To achieve permanent hair reduction, the laser system must be able to effectively treat the different hair types and colors as well as the various skin types while providing maximum skin protection. The laser's waelength, pulse duration and spot size determine the effectiveness of the clinical treatment (on all skin types) and also influence the depth of penetration and treatment speed.
If you are interesting in learning more about specific equipment or purchasing a non channel diode laser system or other aesthetic sytems, fill out the form below and we will get back to you ASAP.

Diode Laser Hair Removal Machine Reviews:
How Does Laser Hair Removal Work With the Diode Hair Removal Machine?
A concentrated beam of light is aimed at the targeted hair. The light is then absorbed by the pigment in the hair follicle causing controlled thermal damage to the follicle to reduce future growth. The Diode Hair Removal Machine is a 808nm diode wavelength which is most suitable solution for all skin types due to its deep penetration and high absorption of melanin. The results equate to a faster and more effective laser hair removal treatments.
Virtually Painless Treatments with Contact Skin Cooling
PrettyLasers TEC + Sapphire Contact cooling technology delivers contact cooling allowing for a comfortable treatment. The built in cold tip allows for adjustable temperatures which can be lowered down to -4 degrees. A virtually painless procedure means returning happy customers.
VCSEL Diode Laser Delivers High Absorption of Melanin Safely
Designed with the 808nm laser wavelength which is a gold standard for absorbing melanin on the widest range of skin types. Due to its higher absorption of melanin compared to the 1064nm yag laser and lower absorption of melanin compared to the 755nm alexandrite, the VCSEL Diode Laser has the perfect balance to safely target all skin types and remove hair effectively. Provide your clients with virtually painless lasting results.
Comfortable and Compact Hand Piece Design
The Diode Laser hand piece has been designed to ensure comfortable operation all day long. The lightweight sleek design allows for minimizing fatigue after a full day of hair removal procedures. Comfortably and quickly complete full body hair removal treatments that would be fatiguing on other systems. The Diode Laser comes standard with different spot sizes including small spot size 10 *10mm², 25 * 31mm² providing the speed to get through large areas and target small treatments as well.
User Friendly Display for Easy Training and Operation
Easy operation, quickly select your settings and move into completing treatments efficiently. Quickly Train your staff on functionality and remove any guessing of protocols. All system protocols are pre-saved in the system for easy access and programming. Quickly select skin type and body part providing the operator the speed to complete treatment sessions with ease.
The VCSEL Diode laser is a Reliable Workhorse
The Diode laser system handpiece is rated to do 20 million pulses. This means long term reliable use and better dependability compared to other systems.
Effective
Steady energy is achived by:
German non-channel laser chips, super energy, permanent hair removal.
Water filter, Copper radiator, High speed DC pump made inItaly, TEC cooling system for best cooling system.
IPL vs Diode Laser: Which one is better?
The most common remedy for most ladies and men is IPL and laser hair removal when it comes to eliminating unwanted hair from all areas of their body. For years, one among women's foremost concerns is societal standards regarding what to do with hair that's on their body. So the men and women choose hair removal by IPL or Diode Laser. The majority noting the effectiveness of the diode laser as opposed to the IPL as the main difference, but where does this come from? We take a look at what you need to know about laser hair removal technologies. Understanding the differences between the diode lasers and IPLs is key before investing in a laser hair removal business.
They are frequently mistaken for one another, but there are obvious differences between them.
Optimal wavelength
The key principle behind laser hair removal is matching specific wavelengths of light (808nm/ 810nm) and pulse duration to a specific target, namely the melanin in a hair follicle whilst avoiding the surrounding tissue area. Melanin is the naturally occurring pigment in our skin and hair associated with colour.
Diode Laser Hair Removal Technology
The key to successful diode laser hair removal is the deliverance of high energy into the skin. The energy is selectively absorbed by the melanin surrounding the hair follicle whilst not impacting the surrounding tissue.
Diode lasers use a single wavelength of light that has a high abruption rate in melanin. As the melanin heats up it destroys the root and blood flow to the follicle disabling the hair growth permanently. High quality laser hair removal machines such as vcsel diode laser incorporate crystal freeze refrigeration contact cooling (+5ºC) to protect the surface of the skin, making the treatment a comfortable, pain-free experience for patients. Diode lasers deliver high frequency, low fluence pulses and can be safely used on all skin types.

IPL Hair Removal Technology
IPL (intense pulsed light) technology is technically not a laser treatment. It uses a broad spectrum of light with many wavelengths meaning it leads to unfocused energy around the hair and skin area. As a result there is much wastage of energy and less selective absorption in the follicle resulting in less effective destruction of the hair. Using broadband light also increases the potential for side effects such as burns or pigmentation, particularly if integrated cooling is not used. IPLs are typically only suitable for lighter skin types (1-3 on the Fitzpatrick scale) for the most part.
Intense pulsed light (IPL) is not monochromatic, meaning that IPL has many different colours and only a small percentage of these are effective in the treatment of hair reduction.
IPL is not coherent and is not reinforcing making it less effective in the treatment of hair reduction.
IPL is not collimated and is therefore quick to spread out making it less effective in the treatment of hair reduction.
What's the difference between diode laser hair removal and IPL?
The treatment methods outlined above mean that, typically, IPL technology will require more regular and long-term treatments for hair reduction. A diode laser will work more effectively with less patient discomfort (with integrated cooling) while treating more skin and hair types than the IPL.
How much do professional laser hair removal machines cost?
Prices can vary greatly between brands. Such as lightsheer, Alma Lasers and so on.  These machines are very expensive. Be aware that like most things in life if prices sound 'too good to be true' they usually are. Cheap aesthetic machines will be of poorer quality and can end up costing businesses more in the long run. However, PrettyLasers's vcsel diode laser hair removal machines are affordable.
High quality diode lasers can last for many millions of pulses making their running costs low. IPLs on the other hand, will require regular changes of either their flash-lamps or hand-pieces will have to be factored in to costs when considering the total business cost.
What is the best diode laser for your beauty salon business?
In business your customers are king. Diode laser hair removal is all about delivering the most effective technology that gives high client satisfaction and the most ROI for your business. However not all diode lasers are created equal so it's important to understand critical factors that deliver on this.
Choosing a system that has Medical CE mark provides the assurance of much more stringent product testing and quality. To achieve this the original manufacturer will have an ISO 13485 accreditation. It's thought that in the not too distant future a Medical CE mark will be a regulatory requirement of all cosmetic machines.