9D HIFU Machine
9D hifu machine with 12 press line ultrasonic body slimming & face lifting, more than 20,000 shots according to quality inspection and clinical tests, ensuring that each shot effects into the right depth set by default. And max 12 lines of shots in one time saves your treatment time.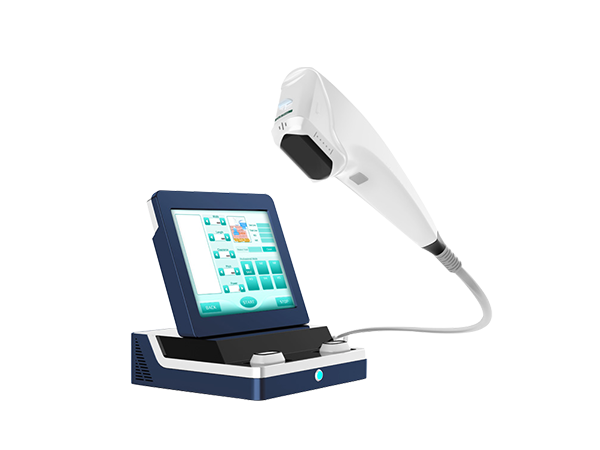 High Intensity Focused Ultrasound (HIFU) is an effective non-surgical treatment for skin tightening and face lifting. Currently, this particular type of treatment is extremely in demand. So the 9D HIFU machine was produced by hifu machine manufacturer – PrettyLasers.
Benefits:
The state-of-the-art 3D HIFU technology, 8 hifu cartridges for your choose.
More than 20,000 shots per cartridge, each shot can make 12 lines.
Quick & Short Treatment Time: 30 minutes one face treatment.
Germany imported motors.
Japanese imported chips.
Equipped 3 heads (1.5mm, 3.0mm, 4.5mm), precisely acting on different depths of the skin. The energy will skip the epidermis, leaving no damages.
Easy to control and operate, no consumables, cost-saving.
One face treatment required 25 shots, so one cartridge is available for over 200-260 customers use!
What is 9D HIFU machine?
High Intensity Focused Ultrasound (HIFU), uses precise medical grade ultrasound energy for non-surgical face lifting and skin tightening. The 9D HIFU is a nineth generation HIFU machine offering higher power, lesser discomfort, increased safety, and clinically proven results.
It literally achieves the results of a facelift or a body lifts without any invasive surgery or injections, moreover, an added bonus of this procedure is that there is no downtime. This technique can be applied to the face as well as the whole body, and also, it works equally well for people of all skin colours, in contrast to that of lasers and the intense pulse lights.
HIFU Treatment is the first choice for non-invasive face lifting.

Facial treatment
The hifu machine can be done firm skin while pulling the muscle layer, thin face up to the progressive effect. What is SMAS? Lift operation at present by plastic surgeons do operation layer, the SMAS layer, which is (superficial musculoaponeurotic system, referred to as the fascia (fascia) SMAS) layer on the skin depth is about 4.5mm, subcutaneous fat and muscle.
Body fat removal
Apply high intensity focused ultrasound, generate focused energy and go deeoer into the cellulite to break cellulite. it is an invasive, impressive and long- last effective tratement to reduce fat, especially for abdomen and thigh.
Technology