Professional Pain Relief Physio Magneto Machine
Professional pain relief Physio Magneto NEO machine PL-PM36 PRO features PhysioMagneto Pulsed Magnetic Super Transduction Therapy (PMST), which opens up new possibilities in regeneration and rehabilitation. Applications include diseases of the musculoskeletal system such as lower back pain, arthritis, inflammation of tendons and joints as well as acute injuries.
PMST is 40X stronger than Pulsed Electro-Magnetic Field (PEMF) which is only good for muscle and differs from general forms of magnetic field therapy or PEMF due to the high oscillation frequency of 1000-3000hz.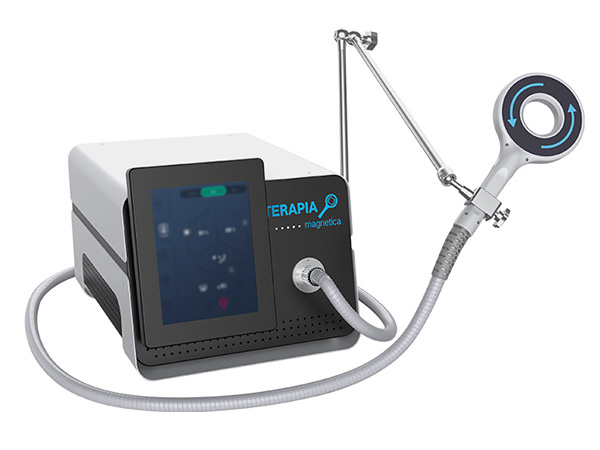 This property enables a high penetration depth (18 cm) and a large range of indications. The treatment area is larger and more suitable for joints such as elbows, shoulders, heels, etc.
Magnetic stimulation is a safe physical treatment method with a clear curative effect. Compared to medication its side effects are small and not easily addictive, because it is a non-systematic therapy, it is not accompanied by the common side effects of using medicines.
Benefits:
Flexibility – Flexible holding arm (stainless steel) with central lock for static and fatigue-free work.
Easy Operation – Intuitive and simple operation thanks to a 10.4-inch touch display and preprogrammed treatment protocols.
High Strength – The stimulus strength can reach 6T, and the frequency can be adjusted from 0~100HZ. Stimulate depth: 8cm under the skin, fully stimulating nerve and deep muscle tissue.

Focus

– The unique U-shaped coil makes the magnetic field line gather in the middle, it can deeply stimulate the affected area.

Comfortable

– Unique progressive change pulse: slowly rising – continuous high-intensity stimulation slowly decrease. Acceptable, painless, more comfortable body sensation.
Non-invasive with no reported side effects
Easy to locate – 360° telescopic positioning bracket can adjust multiple angles and fix the handle position to free the hand, the operation is convenient.
The high oscillating frequency with deeper penetration
Treatment of non-specific pain
Combinable therapy procedure with Shockwave
Smart and convenient operating system – It takes only three steps to start treatment, which is convenient and fast.
High patient comfort and easy handling
Non-invasive, secure therapy
Cost-effective device
Long service life and low maintenance efforts
Physio Magneto Therapy Working Theory
Physio magneto NEO
According to the principle of Faraday electromagnetic induction, a large amount of energy is quickly discharged from large-capacity storage capacitors to the coil. The coil is stimulated by the strong current to produce a pulse magnetic field, it can penetrate clothing, bones, and other tissues, generate inductive electric fields in stimulating parts, causing excitement/suppression activities of nerve cells, and then generate a series of physiological biochemical reactions.
Magneto Therapy pulses a magnetic field into the body, creating an extraordinary healing effect. The results are less pain, reduction in swelling, and increased range of motion in the affected areas.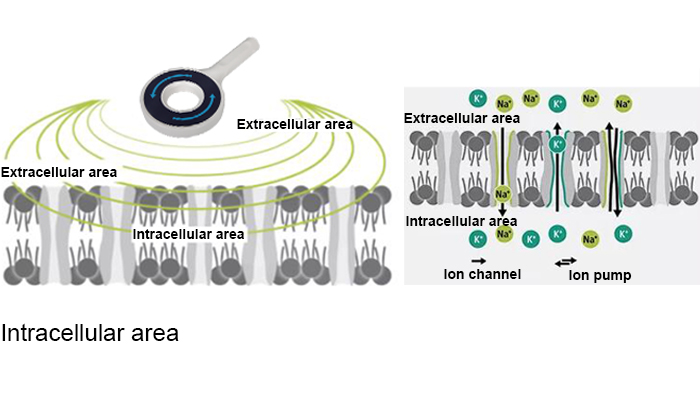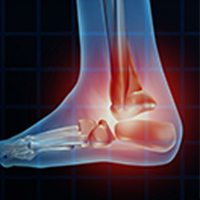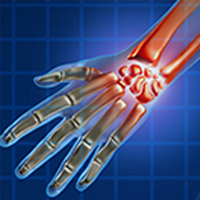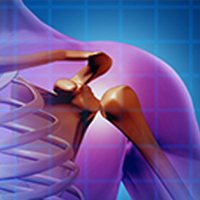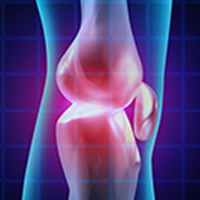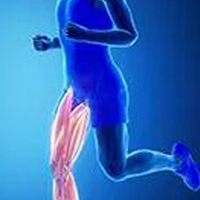 It can be divided into low-frequency TMS (≦1Hz) and high-frequency TMS (≧5Hz) according to different frequencies.
Different frequency TMS is different in regulating the sports cortex:
High-frequency TMS: Increase the excitement of the cortex;
Low-frequency TMS: decrease the excitement of the cortex.
TMS is divided into STMS, PTMS, and RTMS according to the stimulus mode.
STMS
A single-time magnetic field with a non-fixed frequency is used to observe the instantaneous effect, and it is mostly used for conventional electrical physiological examinations.
PTMS
Based on a specific time interval and intensity, stimuli are given to one specific area or two different parts, which are mostly used to study the easy and inhibitory effects of the nerves.
RTMS
During a certain area, the magnetic field is changed at a certain frequency. When the stimulus stops, there is still a continuous biological effect. It is a powerful tool for brain function research and clinical treatment.
Pain Relief Physio Magneto NEO Machine Ring Handle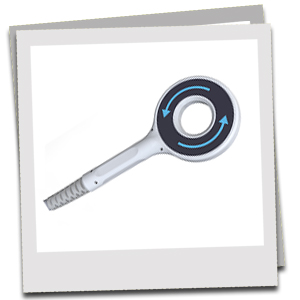 Strong Energy and Good Effect – High frequency continuously oscillates tissues, accelerates cell regeneration, and enhances immune system detoxification.

Magnetic Field Stimulation

– Using magnetic fields to stimulate muscle tissue and nerves through clothing and skin without decay, producing induced currents.
Fast and Painless – In the 1000~3000 HZ superconducting mode. Non-invasive and painless stimulation of tissues and peripheral nerves, accelerate metabolism and blood circulation and enhance immunity.

Ring Focus Energy

– The treatment area is larger and more suitable for joints such as elbows, shoulders, heels, etc.
Flexible Holding Arm
360° telescopic positioning bracket can adjust multiple angles and fix the handle position to free the hand, the operation is convenient.
Hands-Free
Effective fatigue-free work for the user
Applicator positioning by hand
Flexible holding arm
Click & Connect-Mechanism for a flexible applicator positioning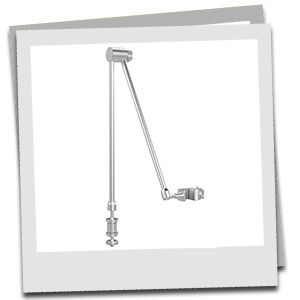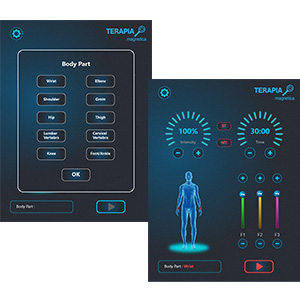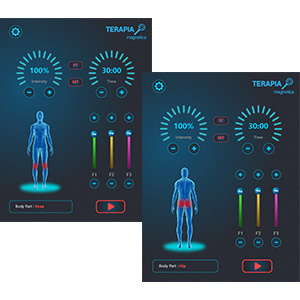 10.4 Inch Touchscreen
Intuitive and simple operation thanks to 10.4-inch touch display
Technical Parameters
Physio Magneto (PM-ST)
Magnetic Induction Intensity
6T
Frequency
0.01Hz ~ 100Hz
Pulse Continuous Time
≥340μs (±20μs)
Magnetic Induction Intensity Maximum Change Rate
≥40kT/s ~ 80kT/s
Cooling System
Air Cooling
Package Size
66cm*58cm*43cm(aluminum box)
G. W.
28KGS
Voltage
AC 110V/220V; 50-60Hz
Working Mode
Auto/ Manual
A Portable Pain Relief Physio Magneto With Therapeutic Functions and its Clinical Applications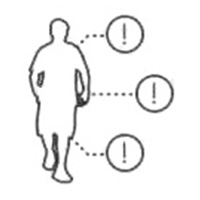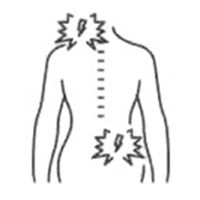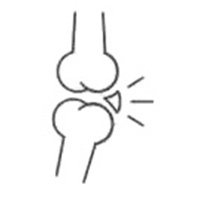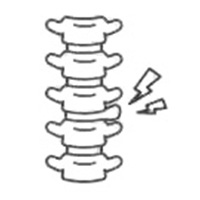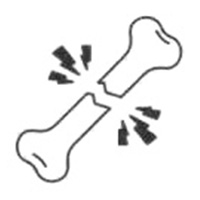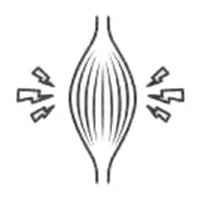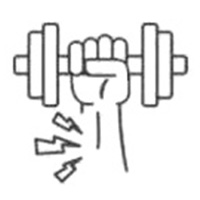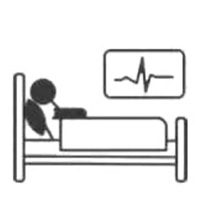 Application
New Physio Magneto PMST Muscle, Bone, Joint Regeneration and Rehabilitation System uses a magnetic field to stimulate muscle tissue and nerves through clothes and skin without decaying so that it generates an inductive current, a non-invasive, painless stimulus to tissue and peripheral nerves, which can accelerate metabolism and blood circulation, enhance the body immunity, soothe pain, reduce muscle soreness, restore damaged cells to normal health, regulate and improve physical function.
Muscle pathology (contracture, muscle tears, bruises, and swelling).
Bone injuries, osteoarticular distractions, and wear of the joints (shoulder, hips, knees, ankle joints).
Pathology of the elbow, wrist, and arms (epicondylitis, tendinitis, carpal tunnel syndrome).
Thoracic vertebral pathology.
Inflammation and damage to the Achilles tendon and ligament.
Tendonitis in the shoulder joint area and chronic edema.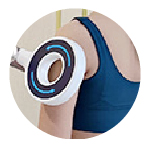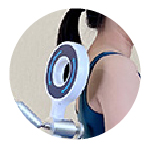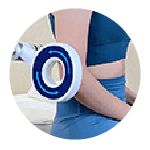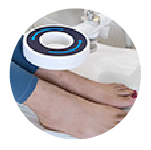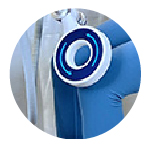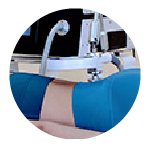 FAQ

What is Magneto Therapy Machine?
Magnetic therapy is a type of physical therapy during which the body is exposed to a low-frequency magnetic field. Cells and colloidal systems in the body contain ions that can be affected by magnetic forces. When the tissue is exposed to pulsed magnetic fields, a weak electrical current is induced activating all cells that are exposed to it. As a result of sickness, the surface potential of the cells varies when compared to healthy cells.
Tissue treated with the help of a magnetic field with suitably selected biotrophic parameters, results in the increased activity of the cell's surface, further increasing its membrane potential, eventually resulting in the balancing of the intracellular potential.
Effects of pulsed electromagnetic fields on tissue:
Improving the permeability of the cellular membrane affects cell metabolism and allows for quicker absorption of swelling (antiedematous effect). It helps in healing bone fractures as well as open wounds of the skin and subcutaneous tissue (anti-inflammatory effect) for both acute and chronic inflammations.
A pulsed magnetic field reduces the transmission of painful sensations from the nerve endings to the central nervous systems, further reducing pain (acting as a pain-killer).
Within a couple of minutes, it expands blood vessels in the affected area and improves the circulation of blood (visodilating effect).
Relieves stress in the musculoskeletal system (myorelaxation effect).
Strengthens the immune system (regenerating and detox effect).
Harmonizes a vegetative nervous system.
Magnetic therapy is not addictive and has no known side effects. The patient does not experience any negative sensations during treatment. Magnetic field pulses penetrate evenly across body tissue so the patient does not need to take off any clothes. It can also penetrate through plaster casts. Metal implants are not an obstruction either as in modern usage, they are no longer ferromagnetic in nature.
Why Choose the PrettyLasers' Professional Pain Relief Physio Magneto NEO Machine PL-PM36 PRO?
Pain-free – Treatment is comfortable and straightforward. The patient does not have to undress.
Applicator free – Applicator positioning by hand or with the flexible holding arm. Effective fatigue-free work for the patient.
Fast treatment – A treatment session lasts between 5 – 20 minutes depending on the indication
Air cooling – Continuous and reliable operation by air cooling
Professional clinical interface – The operation interface is simple and easy to understand and study.
Non-invasive, ambulant therapy – no reported side effects
Wide range of therapeutic applications
A treatment session lasts between 5 to 20 minutes depending on the indication.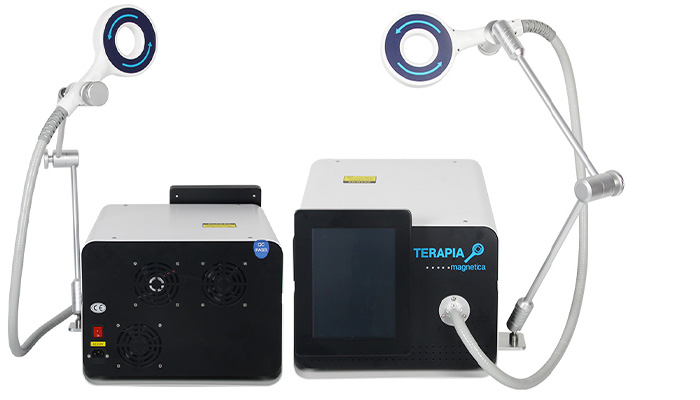 How does magnetic stimulation work?
According to Faraday's theorem of electromagnetic induction, a time-varying magnetic field can induce an electric field. When an excitable tissue is in a time-varying magnetic field, an induced electric field and an induced current are generated in the tissue. When the inductive current exceeds the tissue's excitement threshold, it causes the cell membrane to exfoliate and excite the tissue.
Is there any radiation damage from magnetic stimulation?
No. People confuse ionizing radiation with electromagnetic radiation. X-rays, CT, etc. produce ionizing radiation, which can cause harm to live beings; and electromagnetic radiation is everywhere, such as mobile phones, microwave ovens, induction cookers, TVs, microphones, etc. Magnetic stimulators generate electromagnetic radiation just like mobile TVs, so they will not cause radiation damage. Therefore, you can accept the treatment with no worry.
Why is there noise during treatment?
The noise generated during treatment is caused by the expansion and impact of the wires in the coil when the power is turned on, which is unavoidable.
How is the cooling system?
Excellent. After continuous improvement, the magnetic stimulator has been able to work continuously at a room temperature of 26°C.
What is the difference between the induced current produced by magnetic stimulation and the current produced by electrical stimulation?
The same point: all excitable tissues such as nerves and muscles are stimulated by electric current.
Differences: Electrical stimulation requires electrodes to be in contact with the skin, mucous membranes, etc., to conduct current to the target tissue; while magnetic stimulation does not require electrodes and does not need to be in contact with the skin or mucous membranes, it is a time-varying magnetic field generated by a stimulation coil that induces an electric current in the body.
How does magnetotherapy help patients?
Magnetotherapy has anti-inflammatory, analgesic, anti-edema, and regenerative effects. In addition, osteogenetic effects and therefore acceleration of bone healing are mentioned among the biological effects of the magnetic field. Magnetotherapy devices are used in hospitals, doctor's offices, clinics, rehabilitation centers, and many other healthcare facilities. It brings relief to patients by supporting wound healing and tissue regeneration. The effect of magnetotherapy on the body is based on the use of pulses with a frequency and intensity adapted to the individual needs of the patient.
The positive effect of magnetotherapy on soft tissues and bone tissue is used in pain relief therapy and acceleration of the healing process after orthopedic treatment procedures and surgeries. This means that low-frequency magnetic field therapy is an effective and non-invasive method of patient rehabilitation. Applied in the case of degenerative diseases, it is able to inhibit the degenerative process that is taking place in them.
How much is the cost of THERAPIA MAGNETICA machine?
If you are hiring an esthetician for your MedSpa and would like to look into THERAPIA MAGNETICA machines to enhance the new Spa option. Most interested in pain relief Physio Magneto NEO machine as it is the most asked for services. If you want to know the cost of THERAPIA MAGNETICA machine and purchase a Pain relief machine PL-PM36 PRO for an aesthetic clinic, please fill out the form below and we will get back to you ASAP. Or add WhatsApp , or simply call Phone: +0086 15001300057