Cosmetic Diode Laser Hair Removal Machine PL-116
Cosmetic laser machine 808nm/810nm diode laser is the golden standard for cosmetic hair removal. Light at the classic wavelength of 810nm is absorbed by the melanin in the follicle and greatly reduce the absorption by water and hemoglobin.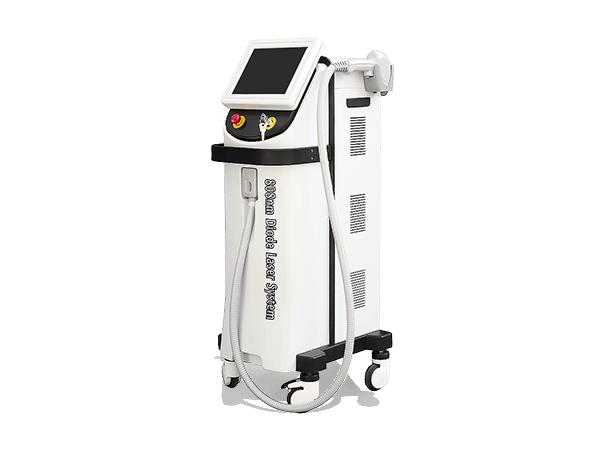 Cosmetic hair removal treatment is safe, effective, permanent and painless for epidermis. The pain during treatment is much reduced. Especially it's semiconductor cooling system makes treatment more comfortable. With 450 watt, PL-116, laser hair removal machine for business is one of the most powerful of its class, allowing it to use large spot size.
Benefits:
10 million shots
1-year warranty
10*12 big spot size
450W handle with 7 bar
1200W high input power
Germany DILAS laser bar
Up to 10Hz in motion treatment
12 hours non-stop continue working
Totally painless treatment, permanent result
Japan imported Mitsubishi TEC cooling plates
Best Cosmetic Laser Hair Removal Machine Technology
How Does A Diode Laser Work?
A cosmetic laser machine uses the principle of selective photothermolysis (abbreviated SPTL) to target specific chromophores in the skin, usually melanin or blood. The lasers damage the chromophores by selectively heating them while leaving surrounding tissue unharmed. When treating unwanted hair, for example, the melanin in the hair follicles is targeted and damaged which results in the disruption of hair growth and regeneration. A diode laser can be complemented by cooling technology or other pain-reducing methods which improve cosmetic hair removal treatment efficacy and patient comfort.
Handle Design: 
Perfect Light route design, lighting efficacy up to 88%;
Portable, Injection, Fine Treatment handle for operating easy and convenience.
Large spot size (10mm*12mm) – utilizes the Fast Hair Removal technology to treat large body areas.
Professional design of inner handlepiece structure – enhance efficiency than traditional handlepiece in market.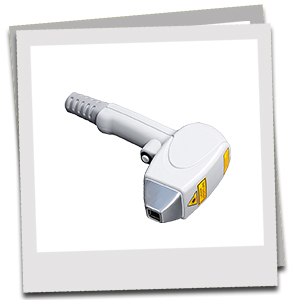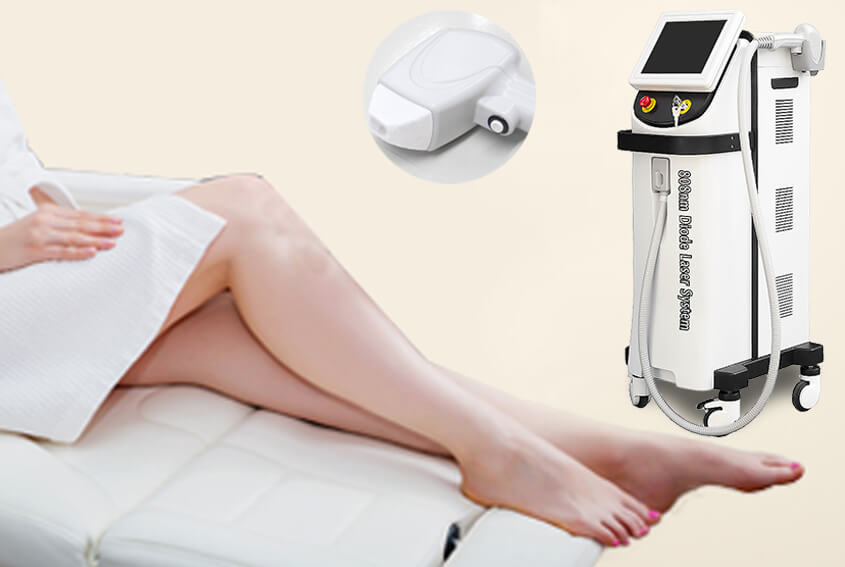 Skin Cooling:
Air + water + semiconductor cooling system – The handpiece integrated contact cooling technology and is empowered by high fluence. Greatly improving the patient's comfortable feeling during hair removal treatment.
Laser bars :
Germany DILAS laser bar – With 450 watts, this diode laser system is one of the most powerful of its class, allowing it to use large spot sizes. It is much more powerful and reliable.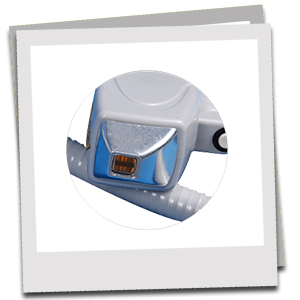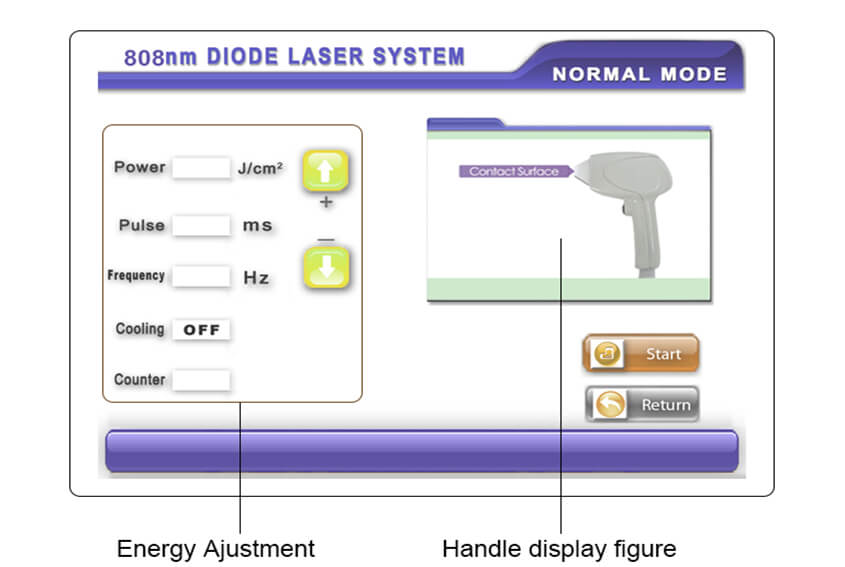 User-Friendly Interface:
High sensitive touch screen. User-friendly software design – simple parameters setting and easy operation.
Machine Features Of Best Cosmetic Laser Hair Removal Machine:
Deluxe and elegant body design
Perfect cooling system— the sapphire temperature cools down 0~3°C, clients feel comfortable and painless during the whole treatment.
Superior advantages: long continuous working 24 hours with non-stop; ensure stable function in busy clinic/salons.
Simple and friendly treatment menu, and auto alarm protection system of water flow, water level, and water temperature on menu avoids any risk at the first time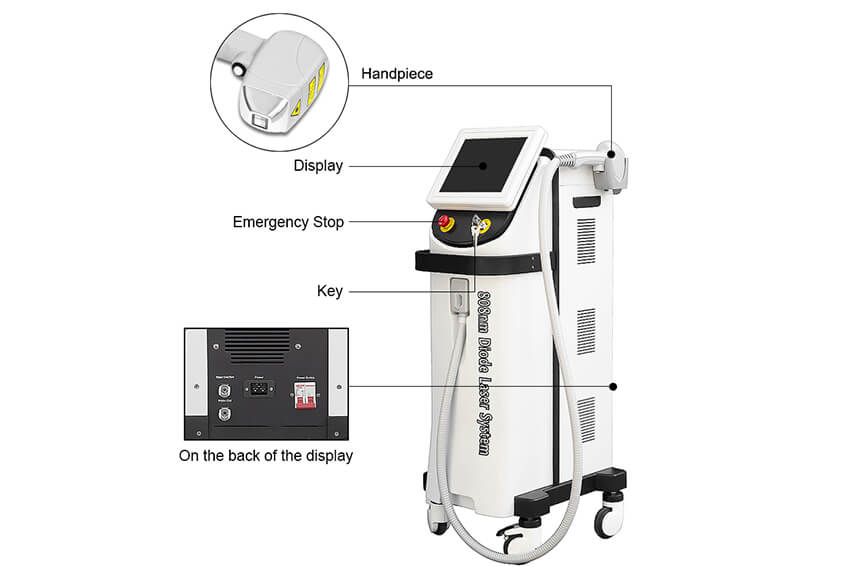 "Plug & Play" Technology
Quick American-made "plug-and-play" connection plugs, 2 million times to plug-in/plug-out, long lifespan.
Advanced US technology, separately water and electricity automatically, very safe.
Advanced Cooling Technology
American-made radiator improves the efficiency of refrigeration.
3~4 hours working continuously, for full-body hair removal.
Semiconductor cooling system technology keeps the tip at 0~3℃ in treatment, with no pain and more comfortable.
User – friendly Software
User-friendly software, background parameter setting, easy operation.
Protection systems, high security for patients, operator, and machine.
Cosmetic Laser Machine Specifications
| | |
| --- | --- |
| Fuse | Max10A |
| Frequency | 1~10Hz |
| Spot Size | 10*12 mm² |
| Gross Weight | 60KG |
| Input Power | 1200W |
| Temperature | 0~40℃ |
| Pulse Width | 10~200ms |
| Handle with 6 bars | 450W |
| Energy Density | 0~150J/c㎡ |
| Package Size | 116cm*53cm*56cm |
| Mode | Single Pulse and continuous pulse |
| Cooling System | water cooling +wind cooling+ Semiconductor |
| Laser Type | High Quality 808nm Semiconductor Laser Beam Source |
| Electrical Requirement | AC 220V 10% 50Hz; AC 110V 10% 60Hz |
| Output | 808nm Treatment of handling out direct output mode(handgun type) |
Indications
In the past, remedies for unwanted hair included plucking, shaving, waxing, electrolysis, or chemical depilatories. Some are painful. Some are messy, and all are only temporary.
Best salon laser hair removal machine PL-116  is a more effective solution. The High-Speed PL-116 uses state-of-the-art diode lasers with semiconductor technology to remove unwanted hair and with greater speed and comfort than other methods.
Hair removal completely and permanently during hair removal treatment
Applicable to any hair color and suitable for any unwanted hairs on areas like face, arms, armpits, chest, back, bikini, legs…
Applicable to all skin types
It has also

skin rejuvenation

at the same time.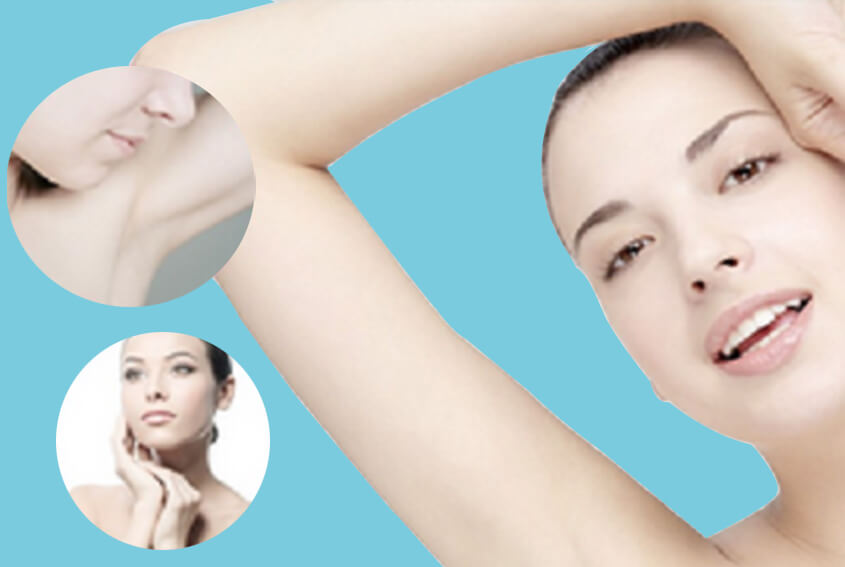 Cosmetic Hair Removal Before & After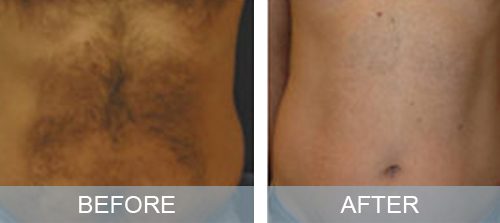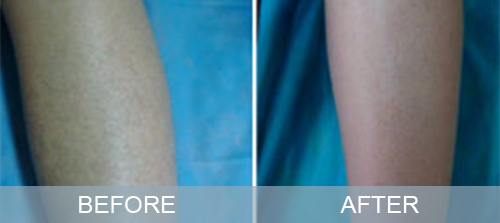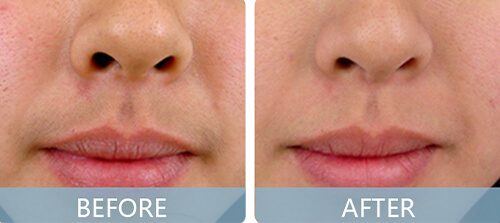 Cosmetic Diode Laser Hair Removal FAQ
What can you expect ?
Cosmetic diode laser hair removal requires multiple treatments. This is because the laser works best when hairs are in an early growth stage (referred to as anagen), and all the hairs are not in this phase at the same time.
---
Which areas can be treated by laser hair removal machines for business?
Whether you have light, dark or tanned skin, whether it's rough or delicate hair, our 808nm diode laser beauty machines can achieve rapid, safe, painless, and permanent cosmetic hair removal on areas like the face, arms, armpits, chest, back, bikini, legs and etc. It also has the functions of whitening, skin rejuvenation, pore remover, etc.
Face: upper lip, chin, man's beard, sides of face, neck(front & back)
Arms: under arms, forearms, upper arm, hands and fingers
Body: shoudler, chest,  abdomen, buttock, sulcus,areola
Bikini: bikini line, extended bikini
Leg: thigh, lower leg, feet, toes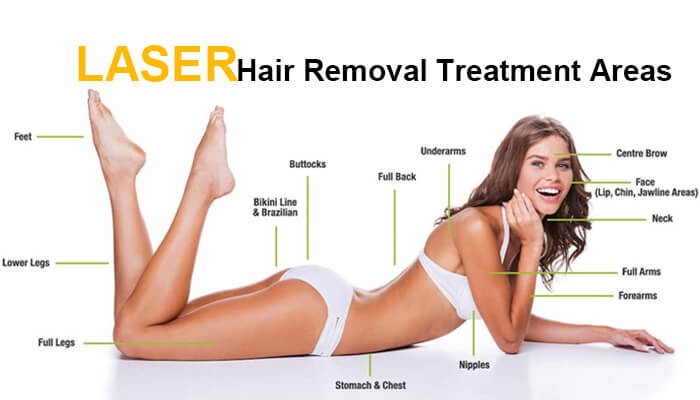 ---
Why should you choose a beauty laser machine for sale PL-116 for your cosmetic hair removal treatments?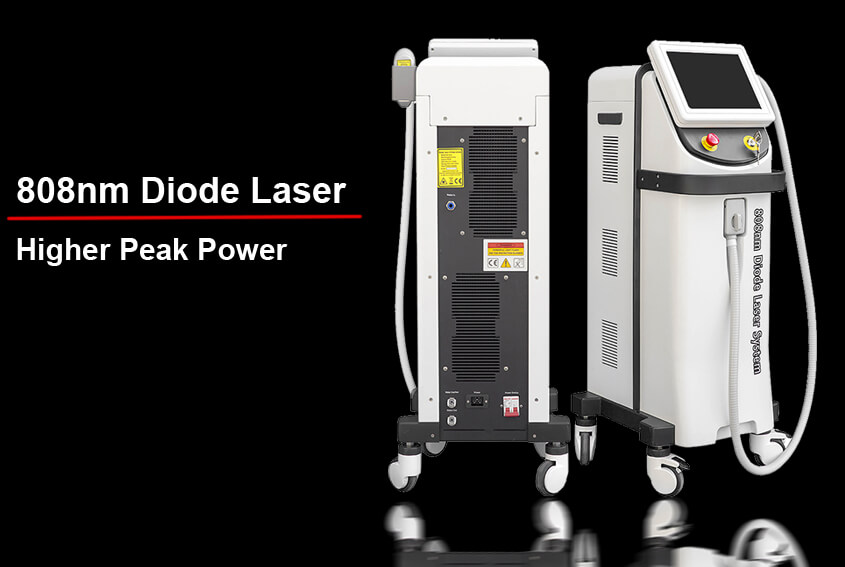 Professional gold standard
Cosmetic Diode Laser is the latest professional gold standard in progressive cosmetic hair removal treatments and is suitable for use on all skin types(I-VI) including tanned skin, thus making it possible to also have the treatments in the summer months.
The optimal wavelength
Compared to other laser systems, such as the Ruby and Alexandrite, our 808nm diode laser wavelength offers the deepest penetration levels and superior melanin absorption. These unique characteristics make the diode laser the most suitable technology for laser hair removal, enabling the safe and effective treatment of all skin and hair types, in all body areas, on the coagulation of the hair follicles. This action reduces the chance of hair re-growth and the risk of hyperpigmentation.
Cooling technology
A special water cooling technology is applied simultaneously during the treatment within the applicator tip, in order to cool the skin down, thus making the treatment tolerable and ensuring skin protection. The tip is continuously moved over the skin area being treated to achieve a significantly greater speed of laser hair removal while preserving its effectiveness.
Effective and the number of hair removal treatment
The Diode laser treatments are effective on medium to dark hair on any skin type, where the hair is in its anagen phase of hair growth; it is for this reason that the treatment has to be repeated with an interval of at least one month as initial treatments, as not all the hairs are in the same growth phase at the same time.
The number of treatments
The number of treatments needed to achieve hair reduction varies. Most clients experience a marked reduction in hair growth after four to six treatments. Additionally, other factors such as hair density, age, and hormones fluctuation can affect the results of your treatments. It would be fair to say that you will require at least four treatments. And although laser hair removal is touted as a permanent option, it is not guaranteed, and you may need occasional touch-up treatments. The Diode laser will not work on any non-pigmented hairs in the area treated.
---
Is laser hair removal a cosmetic procedure?
If you're not happy with shaving, tweezing, or waxing to remove unwanted hair, laser hair removal may be an option worth considering. Laser hair removal is one of the most commonly done cosmetic procedures in the world. It beams highly concentrated light into hair follicles. Pigment in the follicles absorbs the light. That destroys the hair.
Benefits of Cosmetic Laser Hair Removal
Diode Lasers are useful for removing unwanted hair from the face, leg, chin, back, arm, underarm, bikini line, and other areas.
Benefits of laser hair removal include:
Precision 

– Lasers can selectively target dark, coarse hairs while leaving the surrounding skin undamaged.

Speed

– Each pulse of the laser takes a fraction of a second and can treat many hairs at the same time. The laser can treat an area approximately the size of a quarter every second. Small areas such as the upper lip can be treated in less than a minute, and large areas, such as the back or legs, may take up to an hour.

Predictability

– Most patients have permanent hair loss after an average of three to seven sessions.
---
Why Buy Cosmetic Lasers From Chinese PrettyLasers?
There are many compelling reasons why many physicians and spas trust PrettyLasers when they wish to buy new aesthetic lasers. These include:
An extensive inventory of popular and latest cosmetic laser equipment from reputable brands
Competitive pricing which beats other players in the market
Impeccable customer service available 24/7 request options
Standard manufacturer-backed warranties
Availability of cosmetic laser financing options
Adherence to strict ethical practices
Specializes in aesthetic lasers for more than 15 years.
CE certificate – Choosing a system that has a Medical CE mark provides the assurance of much more stringent product testing and quality. It's thought that in the not too distant future a Medical CE mark will be a regulatory requirement of all cosmetic devices.
---
How much does a professional cosmetic laser machine cost?
Prices of cosmetic laser hair removal machines can vary greatly between brands. Be aware that like most things in life if prices sound 'too good to be true they usually are. Cheap aesthetic machines will be of poorer quality and can end up costing businesses more in the long run.
High-quality diode lasers can last for many millions of pulses making their running costs low. IPLs on the other hand will require regular changes of either their flash-lamps or hand-pieces will have to be factored into costs when considering the total business cost. Send us an inquiry to know the cosmetic laser machines or other medical laser machines, fill out the form below and we will get back to you ASAP. Or simply call Phone: +0086 15001300057. Also, you can click here: the prices of diode laser hair removal machines for your reference.
---
Related Products