Hydrafacial Machine For Sale PL-69
Hydrafacial machine for sale features the portable style, which saves the space, compact 10 in 1 machine gives you the ability to give hydro and diamond dermabrasion treatments just about anywhere. Clean, exfoliate and infuse nutrient rich serums into the skin.
Water dermabrasion produces high concentration of hydrogen ionization water, and the human body is derived from hydroxyl radical element. The skin of a large amount of thixotropic water is used for the oxygenation of far dissociation. The positive charge of hydrogen dissociation is positive neutralization and negative valence hydroxyl radical. The skin of the skin treated with hydrogen free water for a long period of time will be cut apart from the sensibility of the aging muscle skin.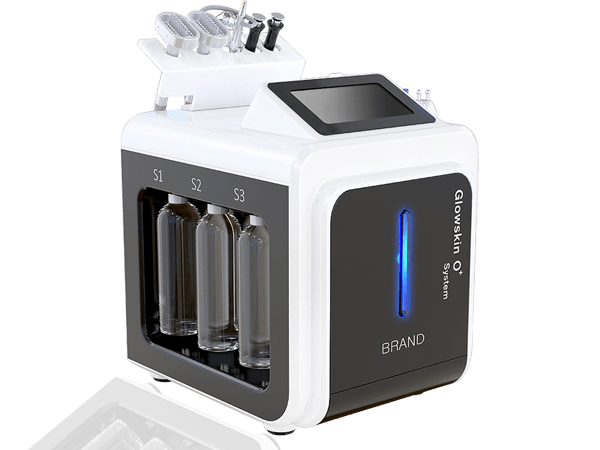 The best professional hydrafacial beauty machine provides a non-surgical skin refinish procedure, by using sterile diamond heads to abrade or rub off the top skin layer, then vacuum the particles along with any dirt and dead skin back up. Waterdermabrasion treatments are highly effective in improving the skin's texture, reducing fine lines and wrinkles, and giving deeper watertion to the skin.
Benefits:
10 handles for one machine, it can solve more than 95% skin problems, highly cost-effective! – Hydrodermabrasion + Diamond dermabrasion + BIO handle *2 + Bipolar RF + Three polar RF + Oxygen spray gun +Bio photoelectric *2 + Skin scrubber.
Suitable for all skin types, for all skin colors.
This hydrafacial machine for sale dermabrasion equipped with 3 liquid bottles S1 S2 S3, for different solutions.
Good result for deep skin cleansing, shrink pores, skin whiting skin, acne therapy and so on.
Hot sale hydra oxygen facial machine in beauty equipment market, OEM, local language and LOGO are available.
Detailed user manual and video training, face to face online training!
The best professional hydrafacial machine working principle
Does a hydrafacial machine really work?
Waterdermabrasion treatments are highly effective in improving the skin's texture, reducing fine lines and wrinkles, and giving deeper watertion to the skin. Blood circulation is improved which leads to greater collagen production and thus skin tone improvement. Other skin related conditions that can be improved by water dermabrasion treatments are scarring, acne, unwanted pigmentation, blackheads and puffy eyes. Supplements and nutrients can also be administered using the Jet-M system.
Nano-oxgen
Nano-oxgen lance (deep hydration) nanoparticles spray oxgen, water particles are fine, directly penetrate the muscles bottom, 16 times the ordinary spray effect.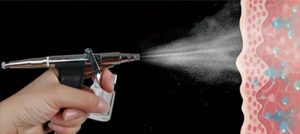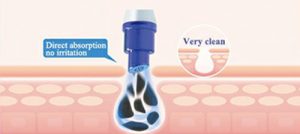 Water dermabrasion
Deep cleansing absorption, fundamently clean without damaging the skin.
Diamond dermabrasion
Diamond dermabrasion work head can cover the dead skin cells and absorbs it, and the powerful water absobent grinding head can completely purify the keratin. Effectively promotes blood flow to the skin and helps produce collagen.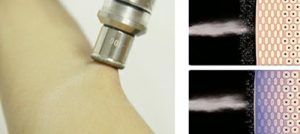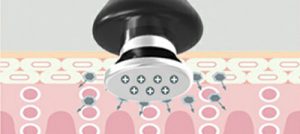 BIO
Introduce nutrients at a constant temperature, open pores, and promote the absorption of skin care products. Improves skin texture, purifies skin, reduces excessive keration, cleans pores, breaks down oil and tightens pores.
Bipolar
Heats skin tissue to absorb large amounts of heat and then smothes it with new collagen wrinkles, tighten skin, delay skin aging, dilute fine liens, remove dark circles.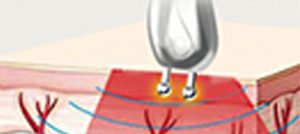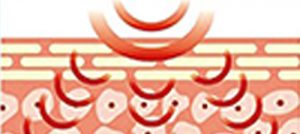 Radio frequency
Radio frequency radio waves enter the deep part of the skin, and the internal natural resistance movement casues the skin to heat up. The use of dermal collagen cellulose immediately produces a contraction principle at 45 ~ 60 ℃ which can smoth wrinkles, tighten the skin and delay skin aging.
Skin scrubber
High-frequency vibration removes dead skin and blackheads to clean the face and tighten the skin. It can be used with gels, water emulsions, solutions, etc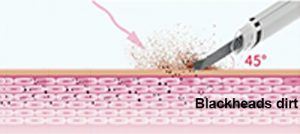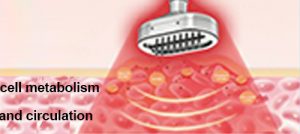 Bio photoelectric
The Bio photoelectric enters cells metabolism and circulation, and enhances the healing capacity of cells tissues while contracting and promoting the movement of each muscles. Update muscle length and spring. Fundamentally improve the skin.
Technology
Oxygen spray gun probe
Essence atomization, accelerated absorption,high penetration technology, promote nutritionabsorption, firm skin, revitalize skin.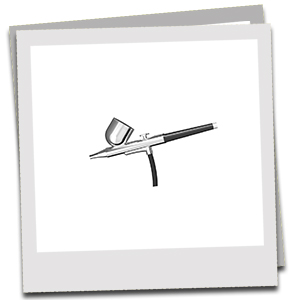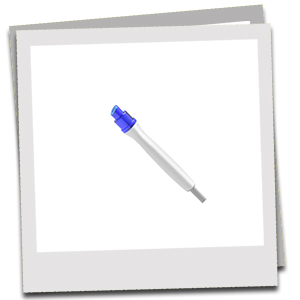 Hydra dermabrasion probe
Facial cleansing, deep-cleansing blackheadsand acne, exfoliates and introduces essencelayer.
Diamond dermabrasion handle
Essence of keratin, promote blood, producenew collagen, restore skin elasticity.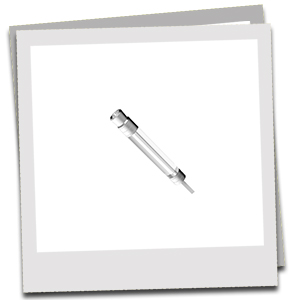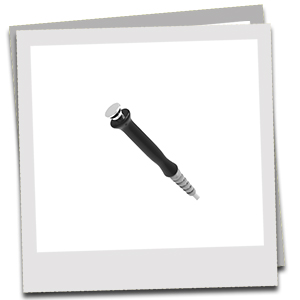 Bio probe
Facial sedation, mainly used for pore contraction after cleansing,to calm acne and relieve rednessand swelling of hair follicles.
Bipolar RF probe
Eye lift, for sagging eyes, drooping eyes, crow'sfeet, firm contours.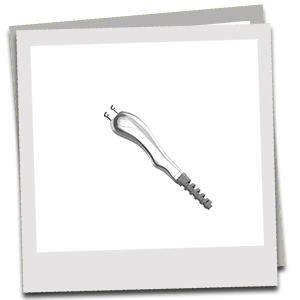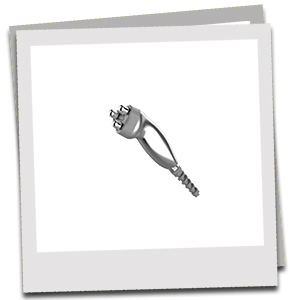 Three polar RF handle
Lifts and tightens the face, removes wrinklesand skin, lightens dark circles, tightens thechin, restores skin elasticity and luster. Please see the three polar RF treatment video.
Skin scrubber handle
Clean dead skin, blackheads, excess keratin,grease, nutrient introduction, lock nutrition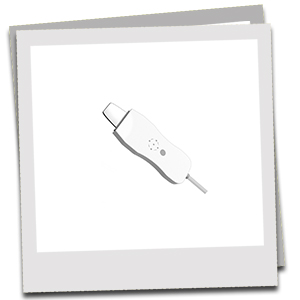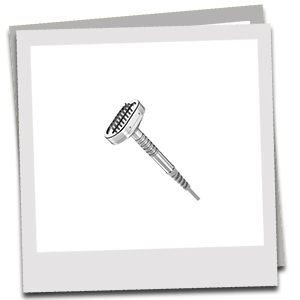 Bio photoelectric handle
Accelerate the healing ability of cell tissues,have obvious effects on acne, acne, and fun-damentally improve skin conditions. Please visit the Bio photoelectric treatment video.
Esay to learn touch screen
7 inch touch screen
Smart operation system
Time and vacuum can be adjustable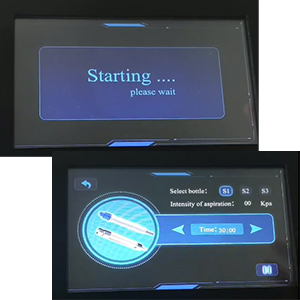 Technical Parameters
Best Professional Hydrafacial Machine
Max output
250VA
Voltage & frequency
AC 220-240V;50/60Hz
Screen
7″ Touch screen
Power
250 W
Package
63*47*62CM
Vacuum
90 KPa
Technology
Hydro dermabrasion ,diamond handle
Spray mist gun
Bio polar
Photon light
Working handles
Hydra dermabrasion,
Diamond dermabrasion,
Oxygen Spray mist gun,
BIO,
Three polar RF,
Skin scrubber,
Bio photoelectric
Wavelength
330-990nm
Net / Gross weight
20/25KGS
Applications
Hydrodermabrasion is an all natural, virtually painless, skin treatment procedure that dramatically improves the appearance and texture of your skin in a rapid manner and provides a discernible enhancement to the recipient.
Hydrodermabrasion treatments are highly effective in skin texture improvement, wrinkle reduction, removal of unwanted pigmentation and overall skin rejuvenation. It is also very useful with acne, blackheads and other come done eruptions as it quickly and effortlessly removes them without any pain or discomfort.
Rejuvenation of sun damaged skin (face,neck,shoulders,back,arms,and legs).
Reduction of age spots.
Minimization of blotchy skin coloring.
Reduction of acne and superficial scars from past injury.
Extraction of blackheads and whiteheads.
Reduction oily/dehydrated skin.
Rejuvenation,maintenance,improve the skin health.
Water replenishing to skin.
Scar removal: all kinds of scars such as scar left by laser, burn and surgery etc.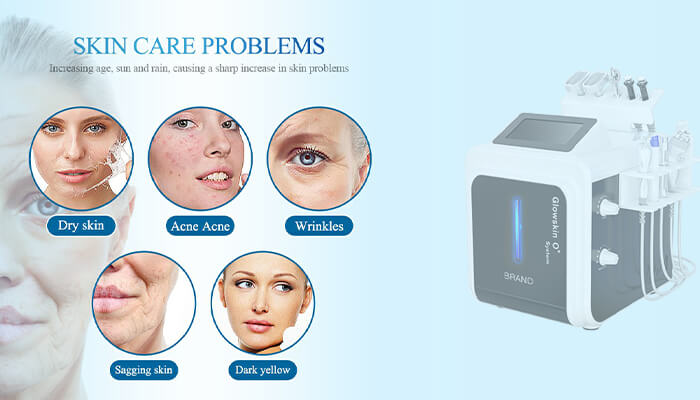 Portable Hydrafacial Machine Before And After Pictures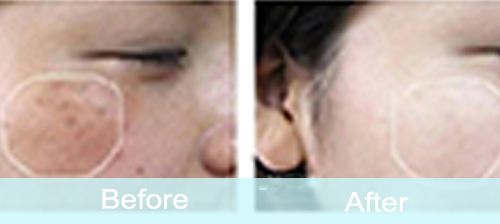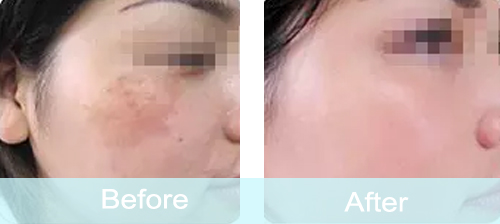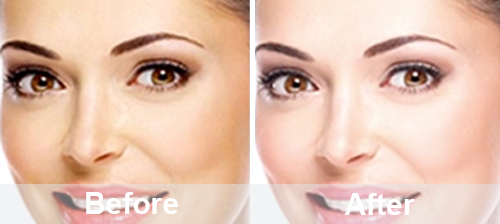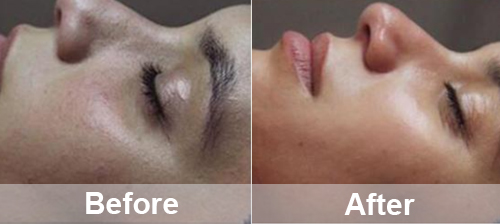 You May Also Like
Portable Hydrafacial Machine Reviews
What are the features of portable hydrafacial machine?
Portable hydrafacial machine , produced by PrettyLasers manufacturer, is the only skin health treatment that merges soothing and invigorating spa therapies with advanced medical technology to achieve instant, lasting results with no downtime for your clients. The portable hydrafacial machine resurfacing procedure thoroughly cares for your clients' skin.
The portable hydrafacial machine for sale resurfacing procedure thoroughly enhances the skin using diamond microdermabrasion (crystal-free) and Hydra facial- water dermabrasion Technology to cleanse, exfoliate, extract, and hydrate simultaneously. Ranked above IPL for facial rejuvenation, the hydrafacial machine for home use is a non-invasive, non-surgical procedure that delivers instant results with no downtime.
The portable hydrafacial machine is not just a quick-fix procedure – it helps improve the quality of the skin, making it healthy.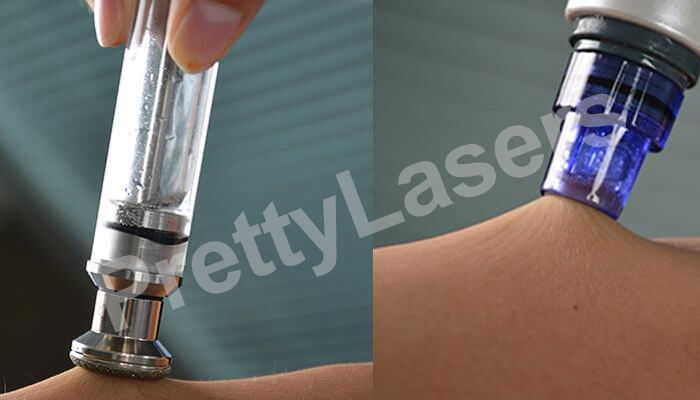 Features:
Suitable for all skin types
Ranked above IPL for skin rejuvenation
Provides non-invasive, non-surgical procedure options
Shows immediate results without discomfort or downtime
Targets specific skin concerns such as sun damage, fine
Fine lines and wrinkles, dehydration, and oily/congested skin
Saving treatment rooms
Three serum ports with flip toggles make serum switches quick and effortless
Convenient tool holders keep supplies close at hand
Self-cleaning mode saves prep time between clients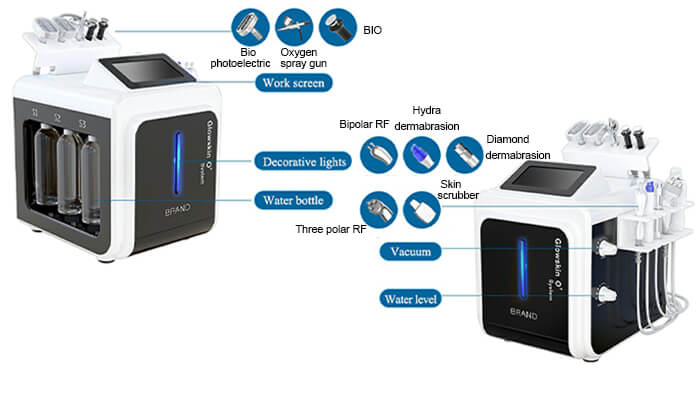 How often is HydraFacial recommended?
Noramlly, it is every four to six weeks. It's intended to improve skin's appearance over time. That being said, its effects do last longer than other facials. But in order to get maximum results, Doctor suggests getting a HydraFacial treatment every four to six weeks.
Is a HydraFacial painful?
Hydrafacials are non-invasive, meaning that no skin is punctured and you can come in for the treatment and walk away with no side effects.These facials work on every type of skin and don't hurt at all. It simply feels like a tiny vacuum is lightly tugging on your skin.
Is a Hydradermabrasion treatment right for me?
As a simple and effective treatment, professional hydro dermabrasion machine can treat all skin types and all ages including teens. It targets congested skin, blemished skin, aging skin, and dull or discolored skin. It is an excellent treatment for acne. By removing the skin of dirt and debris and clearing clogged pores, it reduces the inflammatory reaction that may lead to acne.
What type of skin it is good for?
The HydraFacial is good for pretty much anyone. Whether you have acne prone skin, super dry dehydrated skin, are trying to combat signs of aging, etc. When you use professional hydro dermabrasion machine, you will get extractions without pain or redness. If you like microdermabrasion or have wanted to try it, this is a great alternative because it's gentler and more effective. Chemical peels and microdermabrasion may treat different skin concerns so it's good to consult with a professional. The HydraFacial is specifically used to target clogged pores/pore size, fine lines, dehydrated skin, hyperpigmentation, dark spots, and breakouts.
Why is Hydrafacial treatment effective for acne?
HydraFacial is a non-invasive skincare procedure that's widely recognized as a safe and effective way to combat acne. It uses the water dermabrasion and diamond dermabrasion technology and unique tip to rid the skin of acne-causing and pore-clogging agents, while also diminishing hyperpigmentation and scarring.
First, HydraFacial targets dead skin cells that can mix with sebum to produce an inflamed blemish. The treatment also works to reduce p. acne bacteria from the skin and clear clogged pores to address active acne and prevent future prevents.
Additionally, it's able to break up hyperpigmentation and smooth scars that are left once a pimple has healed.
The end result is smoother skin, a clearer complexion, fewer breakouts, and smaller, less noticeable pores.
What should you not do after a HydraFacial?
Do not wash your face, shower or work out to produce sweat for at least 6 hours post peel. Water will reactivate the peel and drive it further into the skin.
No chemical peels, microdermabrasion or dermaplaning for 2 Weeks.
May experience rednessfor2-4 hours posttreatment, but it will subside.
May have flaking on the 2nd to 3rd day after treatment, and may last for 1-2 days. This is just additional dead skin cells that were released be the chemical peel. Do not pick at the peeling, except to remove the loose flakes.
Cease use of Vitamin C, AHA.s, Glycolics and other chemical exfoliants for 2 days post treatment.
Use sunscreen following treatment is mandatory! Please use a sunscreen for at least 5-7 days following your treatment as your skin is now more exposed and more susceptible for damage immediately following the treatment. Please refrain from prolonged direct sun exposure or tanning beds for 2 weeks.
It's best to not put make up on immediately following the treatment, but it is fine to wear the next day. Using mineral make-up is preferred.
To achieve maximum results, ongoing treatments and a daily home skin program is recommended.
What is the cost of a portable hydrafacial machine?
If you want to purchase the best professional portable hydra facial machine in bulk lots. Source affordable and high quality hydrafacial machine for sale from PrettyLasers in China. Please fill out the form below and we will get back to you ASAP. Or simply call Phone: +0086 15001300057