Best Portable Diode Laser Hair Removal Machines
The portable diode laser hair removal machines are the specialists for permanent hair removal. PrettyLasers offers an aesthetic laser factory, developing portable diode laser devices using the optimal 808nm wavelength diode laser which is the gold standard for hair reduction. The portable diode laser hair removal is a laser that produces a larger beam of highly concentrated light.
The light emitted is well absorbed by the pigmented located in the hair follicles. During the best permanent hair removal, the laser pulses for a fraction of a second, allowing the hair to absorb the light and heat up. As it heats up, the hair shaft and bulb are damaged which significantly impedes its ability to re-grow.
Whether you have light, dark or tanned skin, coarse or fine hair, PrettyLasers's best diode laser hair removal solutions achieve maximum results for all areas of the body with treatments that are safe, quick, and best of all virtually painless.
Benefits:
Professional Portable Diode Laser
Compact design, stable technology, low running costs
Flexible and economic due to transportation allowance
Plug & Play: no technician is needed
Safe for Dark Skin (Oriental people)
Little pain and burning
Applicable for Thick & Thin Hair
Long durability with the stable energy source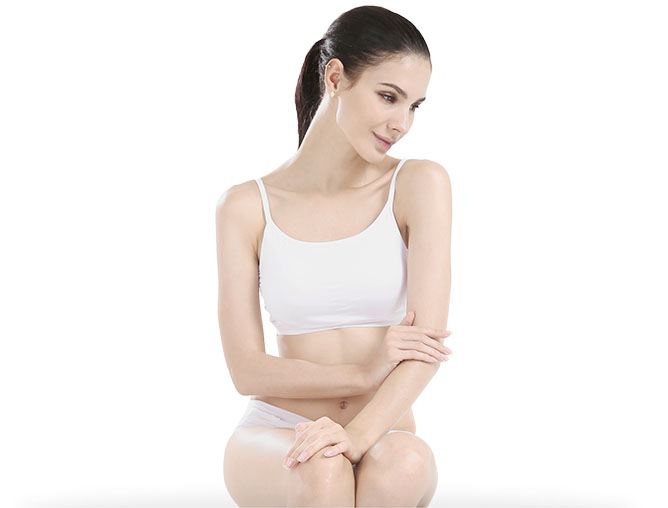 The Best Laser Hair Removal Solution
The best laser hair removal machines use 808nm best diode laser technology that has become a well-established method for photoepilation. The PrettyLaser diode laser technology has been tested in numerous clinics and beauty spas. Our clients benefit from the portable diode laser hair removal devices features and enjoy high patient satisfaction.
Portable Diode Laser Hair Removal Machines For Sale
If you are interested in learning more about a specific equipment or buying a portable diode laser hair removal device or other aesthetic devices, fill out the form below and we will get back to you ASAP.
Portable 808nm Diode Laser Hair Removal Machine Reviews
What is a Portable 808nm Diode Laser Machine for sale?
During the laser hair removal treatment, light passes through the skin and is absorbed by the melanin in the hair shaft. Therefore, this absorption raises the temperature of hair follicles and thermally destroys cells responsible for regrowth.
Working Theory of Diode Laser Hair Removal?
The latest in laser hair removal (laser hair removal) is here, its international success is causing a stir because it is the fastest equipment on the market (diode laser) by Pulsing in motion technology that practically sweeps the areas to be treated without leaving hollows, in addition to having the highest effectiveness of permanent hair removal equipment that allows virtually all types of hair to be removed, coupled with unprecedented safety. This results in sessions in a few minutes, fewer sessions per treatment, and all this with unmatched comfort and safety.
Functions of Portable Diode Hair Removal Machine:
Compared with other forms of hair removal, painless and effective, it does not harm the skin.
The 5 adjustable modes, suitable for all skin types, help eliminate unwanted hair from different parts of your body.
The durable effect prevents hair regrowth, keeps your skin soft and anti-aging.
For home use, it can be applied to both men and women.
Advantages of Portable Diode Hair Removal Machine
Scientific Structure, provides a constant temperature environment to the bars, prolonging the handle's lifespan.
German imported laser bars 20million shots lifespan.
Easy operation interface.
Imported radiator, improving the efficiency 2 times than normal system.
FASTER, sessions of only 30 minutes (typical full-body).
MORE EFFICIENT, up to 40% fewer sessions to achieve total hair eradication (compared to traditional lasers).
Plug & Play Technology – no need for a technician.
Applications
Hair removal
Lip hair removal
Armpit hair removal
Leg hair removal
Arm hair removal
Bikini hair removal
Beard hair removal
Is Portable Diode Laser Hair Removal Effective?
The Diode laser is safe and efficient for hair reduction or removal. There may be some adverse pigment effects, but these are transient. The diode laser hair removal machine for sale is the best overall laser for all six skin types based on long-term use and safety and is especially effective in people with skin types 1 to 4.
What Are The Side Effects of Diode Laser Hair Removal?
There may be some scars, burns, skin discoloration, redness, and swelling.
In some patients, a condition called urticaria sets in.
If you are interested in learning portable diode laser hair removal machines or discussing purchasing aesthetic laser machines or other medical laser machines, fill out the form below and we will get back to you ASAP. Or simply call Phone: +0086 15001300057.
You Might Be Wondering:
---
Related Products