Diode Laser Hair Removal System PL-109
Diode Laser hair removal PL-109 with the Gold Standard adopts a metal frame structure to protect main parts (power supply, water tank, control board, pump, and so on). PrettyLasers only develop the advanced and professional Diode Laser Hair Removal System. The water circulation parts and electrical components are separated. It is developed and researched by laser hair removal China manufacturer -PrettyLasers.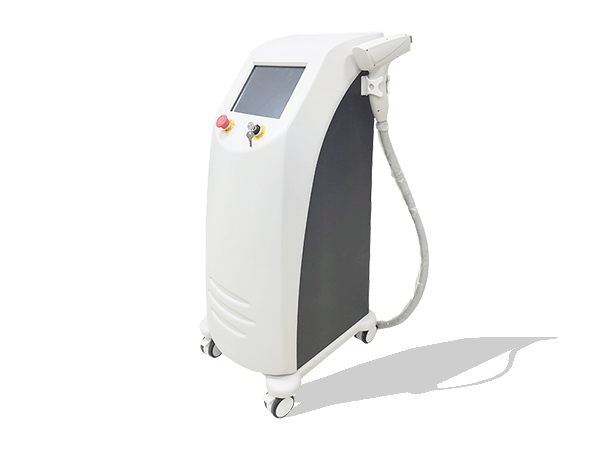 The diode laser emitter is from Germany. The Germany diode laser bars have a long lifetime. We using Korea imported filter to clean and purify the water. A good water environment can prolong the lifetime of the diode laser hair removal system.
Benefits:
Optimal wavelength

– 808nm wavelength which has long been considered the Gold Standard for best permanent hair removal.

Virtually painless

– The only clinically proven permanent hair reduction method that is virtually painless.

No Downtime and non side effects

.

Laser bars

– Imported from Germany.
Safety – For all skin types, including dark and tanned skin.
Plug & Play technology.
Best Permanent Hair Removal Working Principle
Diode hair removal PL-109 adopts 808 nm, the optimal wavelength 808nm, the safest and most precise laser treatment solution available for best permanent hair reduction, particularly effective to hair follicle melanocytes without injury surrounding tissue. The laser light can be absorbed by the hair shaft and hair follicles in the melanin, and converted into heat, thus increasing the hair follicle temperature. When the temperature raises high enough to irreversibly damage the hair follicle structure, which disappears after a period of natural physiological processes of hair follicles and thus achieves the purpose of best permanent hair removal.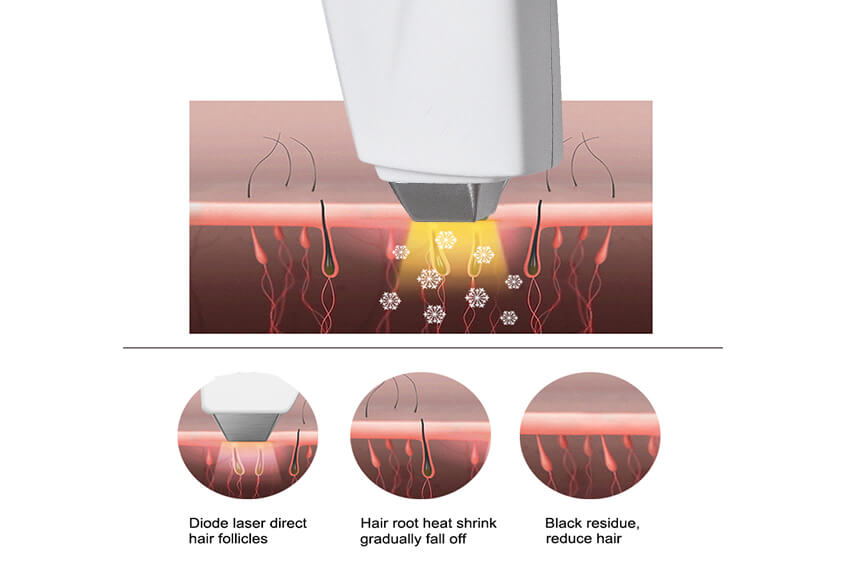 Best Permanent Hair Removal Treatments
With uniform energy distribution, deep heating, and strong semiconductor sapphire contact cooling technology, the diode laser hair removal system PL-109 is uniquely effective for long-term hair removal. Contact cooling prevents burns and follows for more comfortable treatment and a specialized handpiece allows you to treat large areas in less time. The PL-109 in permanent hair reduction provides an effective, comfortable treatment.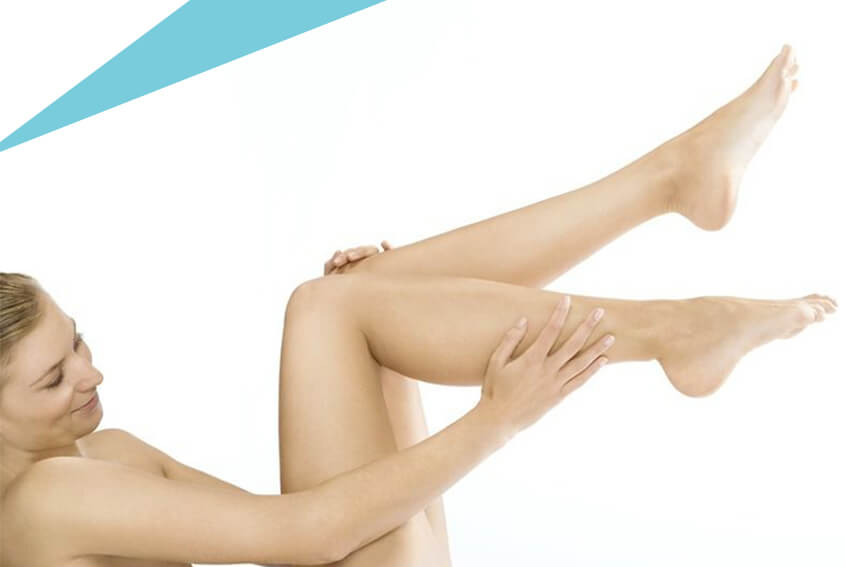 Permanent hair removal for all kinds color of Hair: Lip hair, beard, chest hair, armpit hair, back hair, arm hair, leg hair, and unwanted hair outside the bikini line.
Suitable for all skin types (I, II, III, IV, V, VI.), no pigmentation, almost no skin scattering, no harm to the skin and sweat glands, no scar, no side-effect
International hair removal standard-Safe, Fast, High efficiency.
Photo epilation.
Diode Laser Technology
Optimal wavelength 808nm
Half the treatment time.
The classic wavelength in laser hair removal, the 808 nm wavelength, offers deep penetration of the hair follicle with high average power, a high repetition rate, and a large 12×10 mm2/12×20 mm2 for your options spot size for fast treatment. The 808 nm has a moderate melanin absorption level making it safe for darker skin types. Its deep penetration capabilities target the Bulge and Bulb of the hair follicle while moderate tissue depth penetration makes it ideal for treating the arms, legs, cheeks, and beard.
Germany Imported Diode Laser Bar
High, reliable output power and ideal beam characteristics.
Laser Hair Removal China Manufacturer – PrettyLasers major in diode laser mounting over 15 years. We buy a diode bar from Germany and mount a diode laser stack in our own clean lab. For hair removal applications, Laser stack has 1 year warranty period or 10 million shots guarantee time. Customers no longer needs to worry about laser burnout.
Handpiece Design
Perfect light route design, lighting efficacy up to 88%.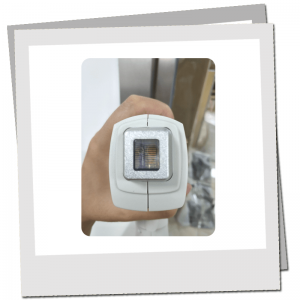 Semiconductor Sapphire Contact Cooling Technology
Semiconductor+sapphire contact cooling technology for treatment handpiece which temperature is from -4-5℃. Integrated contact cooling provides epidermal protection for treatment areas requiring precision and higher fluence.
Upgraded Machine Cooling System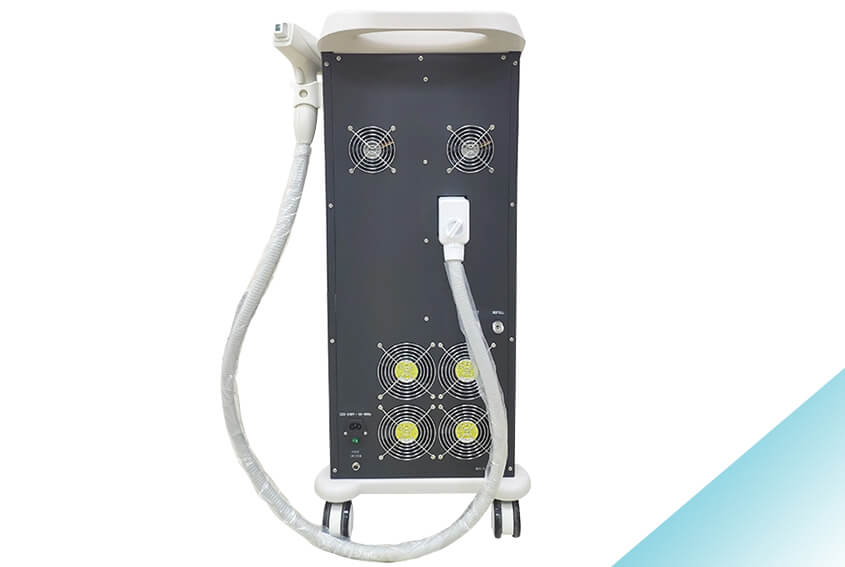 Semiconductor air water cooling module
Semiconductor air-water cooling module, to make sure the temperature of cooling water under 35℃. The powerful cooling system can effectively extend the working time and also extend the life service of the machine.
"Plug & Play"Technology
Due to its Plug & Play technology, no setup after transportation is required – PL-109 is immediately ready for use.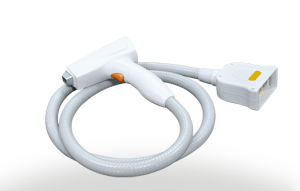 Advanced Intuitive Touchscreen
User-friendly Operation Interface
The operation interface has 6 skin types and 4 hair colors for you to choose which provides you 24 sets of treatment schemes for patients.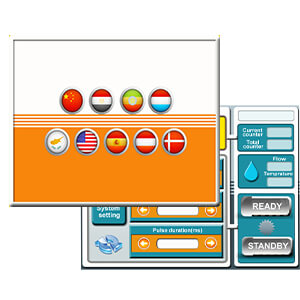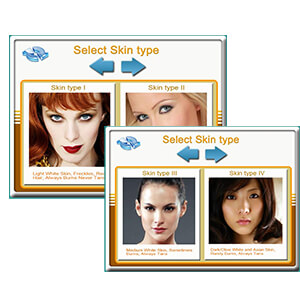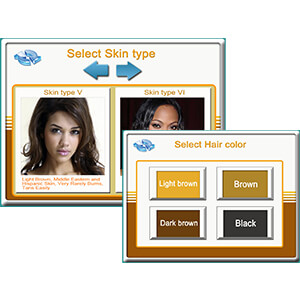 Sophisticated  WARNING Self-protection system
10 sophisticated warning systems to guard your diode laser machine all the time. If there is any anomaly, the secure system will diagnosed by itself.
Accessories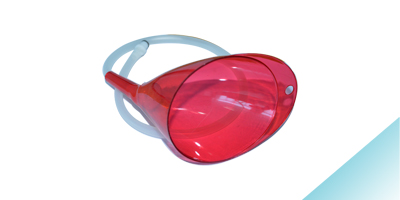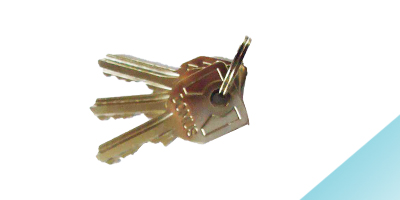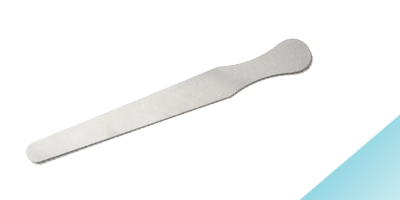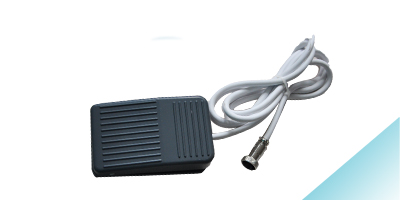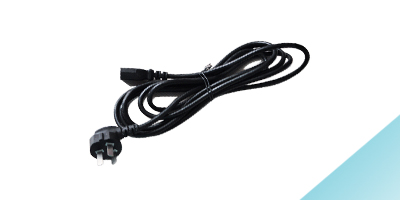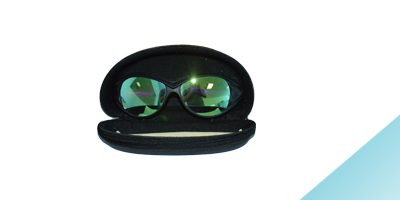 Technical Specifications:
| | |
| --- | --- |
| Product Name | 808nm diode laser hair removal machine for home and salon use |
| Laser Power | 500W |
| Wavelength | 808nm |
| Display | 10 inch color touch LCD screen |
| Spot Size | 12×10 mm2/12×20 mm2 Optional |
| Pulse Width | 10-400ms adjustable |
| Energy | 1-166J/cm² adjustable |
| Frequency | 1-10Hz,20HZ |
| Cooling | Water+air+semiconductor+sapphire contact |
| Package Size | 70*56*115cm |
| Package Weight | 65KG(GW) |
Permanent Hair Reduction Diode Laser Machine Treatment Video
Permanent hair reduction Diode Laser PL-109, the most effective treatment on any skin phototype all year round. The Permanent hair reduction Diode LASER incorporates the latest technology, which allows the best and most visible results from the first session.
With 500 watts, it incorporates the "Semiconductor+sapphire contact cooling technology" contact cooling system, which makes the treatment safer and more pleasant.
The benefits of applying the optimal 808nm wavelength. The 808nm near-infrared laser is best for absorbing melanin so that it is highly effective in different parts of the skin, hair follicles and reaches to remove any hair easily, with lasting results.
If you want to know more the details, please CONTACT US

Best Permanent Hair Removal Treatment Before & After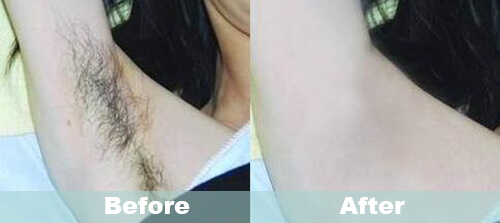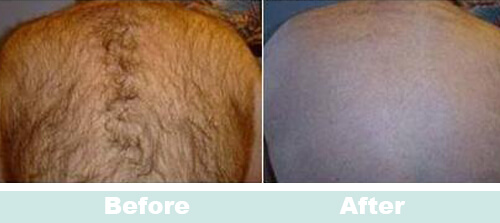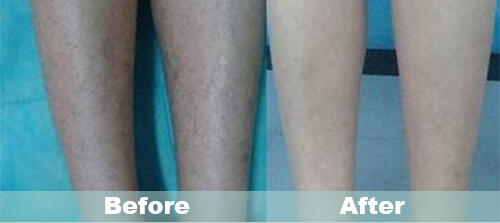 Permanent Hair Removal Reviews
Laser hair removal China manufacturer
PrettyLasers is a laser hair removal China manufacturer which has full experience in the aesthetic laser field. To meet the more and more people's desire to have permanent hair removal, (prettylasers.com) PrettyLasers, a professional in laser and energy-based technologies, developed PL-109, the newest diode laser hair removal machine. So you can grow your business by offering your patients what they want.
How much does the diode laser machine cost?
Diode laser machine price varies for different brands. The most famous brands are the Lumenis light sheer diode laser machine. Alma diode laser machine is also a famous brand. While the price is high for most of the medium beauty salons and clinics. So what are the main factors for selecting a good and professional 810nm diode laser hair removal machine? Let's list the diode laser permanent hair removal machine reviews:
Short Treatment Time
Fast speed saves treatment time and improves clients' satisfaction. IPL hair removal is slow, it takes a long time for big area hair removal. Diode Laser PL-109 machine treatment frequency is up to 10Hz. With In-motion SHR technology, PL-109 could slide fast on our skin. Diode laser hair removal treatment speed is 2 to 3 times faster than IPL. It takes around 10 minutes to 30 minutes by diode laser treatment.
Diode laser treatment is more effective because the laser is an optimal 808nm wavelength. IPL machine is a wide spectrum range from 400nm-1200nm. For a whole course of permanent hair removal, the IPL machine needs 6-12 times. Diode laser epilation machine only needs 3 to 5 times.
High peak power output and long lifetime
High peak power makes diode laser hair removal treatment efficient. PL-109 uses 500W high power Germany imported laser bars. The energy output could be up to 166J/cm². PL-109 has a stronger hair removal result compared to other brand diode laser devices. The German laser bar has a longer lifetime than China-made laser bars.
Best strong cooling results
Cooling is very important for diode laser hair removal machines. Strong cooling makes the diode laser treatment painless and comfortable. PrettyLasers 810nm diode laser machine PL-109 uses ICE SHR technology. Vertical 810nm diode laser uses a semiconductor sapphire contact cooing system on the handpiece to strengthen the cooling results.
Portable and Vertical diode laser machine optional
PrettyLasers offers a portable diode laser machine and a vertical diode laser machine as well. A portable diode laser machine could save shipping costs and spa space. The transportable laser system can be used in different treatment rooms or clinics. A vertical diode laser hair removal system could work continuously longer time and be professional for clinics. The portable laser machine also has a matched trolley. Clients could choose different shapes according to their demands.
Long-lasting results
The diode laser technology by PrettyLasers has been tested in many beauty salons and clinics. Our clients benefit from the PL-109 features and enjoy high patient satisfaction.
Treatment versatility
The operation interface has 6 skin types and 4 hair colors for you to choose which provides you 24 sets of treatment schemes for patients.
Can the hair be removed permanently?
Hair removal from a destroyed hair follicle is permanent. However, people who undergo hair removal can expect that some hair in the targeted area will grow back.
Over time, it is possible to treat the area again to reduce the number of hairs that regrow. In some cases, it may even be possible to eliminate all hair.
Whether or not hair grows back depends on numerous factors, including the type of hair that regrows and the skill of the person removing the hair.
Most people find that when hair regrows, it is lighter and less noticeable than it was before. This is because the laser may damage the hair follicle even when it fails to destroy it.
If a hair follicle is damaged but not destroyed, the hair will eventually regrow. It can be difficult to destroy every single hair follicle, so most people will see some hair regrowth.
When hair regrows, it is possible to treat it again, so people who want to remove all the hair may need several treatments.
What are the features of a permanent diode laser machine?
The gold standard in permanent hair removal effectively for all skin types including tanned skin-clinically documented and proven results.
Ergonomically design finger trigger for easy, comfortable operation.
"Plug & Play" technology – easy to maintain.
Advanced cooling technology handpiece provides.
Straight forward and user-friendly interface.
TGA, FDA, ISO13485, and Medical CE approval for full coverage for both end-users and distributors worldwide.
Cost of laser hair removal
According to statistics from the Society of Plastic Surgeons, the average cost of a hair removal session is $293.
Most people require multiple sessions, so people should talk to their treatment provider about how many sessions they will need to work out the overall cost.
The total cost of laser hair removal depends on several factors, including who performs the treatment. Skilled providers such as dermatologists and plastic surgeons may charge more but are less likely to cause injury or side effects.
Other factors affecting the cost include:
the number of treatments required
how much hair regrows
the number of hairs targeted
the size of the area requiring treatment
Removing a small amount of hair from a region such as the upper lip will cost less than removing hair from the entire leg.
If you want to purchase a permanent diode laser hair removal system or discuss purchasing aesthetic laser machines or other medical laser machines, fill out the form below and we will get back to you ASAP. Or simply call Phone: +0086 15001300057. Or click here to know the price of a diode laser hair removal system for your reference.
---
Related Products