Best Salon Laser Hair Removal Machine PL-HR08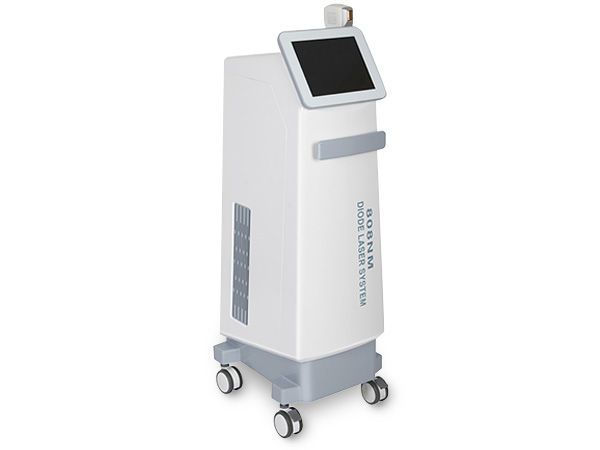 Thanks to its large 20*30mm² spot size and advanced cooling system, permanent diode laser treatments are now much faster and pain-free – offering a significantly improved solution for patients and practitioners.
Permanent 808nm Diode Laser Hair Removal Machine with 1,200w
The best laser hair removal machine can emit laser light of 808nm wavelength. Diode lasers use the principle of selective photothermolysis to target specific chromophores in the skin, usually melanin or blood.  The lasers damage the chromophores by selectively heating them while leaving surrounding tissue unharmed. When treating unwanted hair with the diode laser hair removal machine 808nm, for example, the melanin in the hair follicles is targeted and damaged which results in the disruption of hair growth and regeneration.  A diode laser can be complemented by cooling technology or other pain-reducing methods which improve treatment efficacy and patient comfort. Then the unwanted hair can be removed completely and permanently.
Benefits:
Hair Removal completely and permanently, pain-free, safe, fast effective
Efficient hair removal, and skin care whitening – Use on multiple parts of the body: face, lips, underarms, chest, abdomen, arms, legs, etc.
Large

20*30mm²

spot size for quick treatment
1200w high power – The energy is higher than the traditional portable one, the output is more stable.
Excellent Sapphire continuous cooling system
Advanced connector
Smart clinic data center

20 million times the heart of energy

– 24 palladium bars high-quality escort of American coherent laser.
Intuitive, user-friendly large screen
Fast sliding mode – It only takes one minute to remove hair on one side of the forearm, time-saving
with pre-set parameters
1.5 times work efficiency – 24 hours continuous work
I-VI skin tones and tanned skin
No consumables
Best Laser Hair Removal Technology
Fast & Effective
The diode optical maser methodology of hair removal might involve many treatments. every session with the optical maser is quick, and there's very little to no downtime. facet effects from Diode optical maser hair removal square measure stripped, however, there could also be redness on the treated space. This redness ought to disappear within 2 days.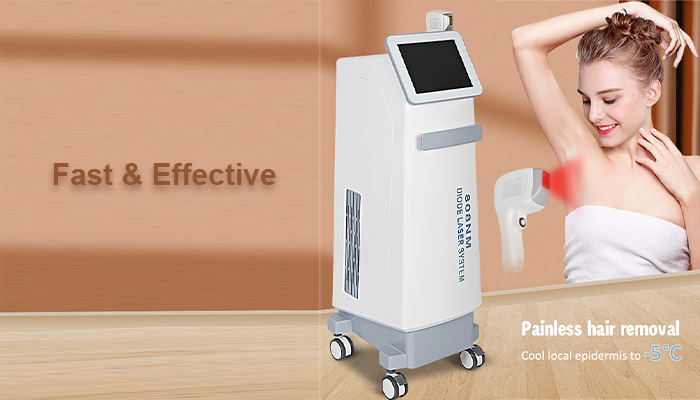 The spot size, power, and technical specifications of a diode laser hair removal machine in china will be simply accustomed to assist you will choosing the correct model for your business. The diode laser permanent hair removal machine is the most powerful diode optical maser hair removal system (up to 1,200W watts) with big spot sizes (20x30mm²)which means you'll be able to quickly and effectively treat all skin and hair varieties in a clinic.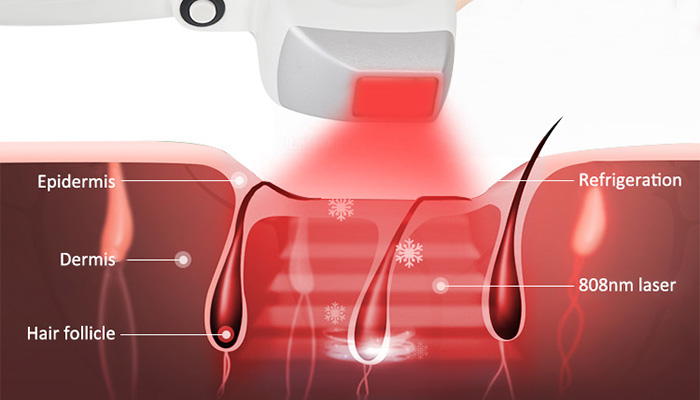 Golden Standard 810nm Diode Laser Hair Removal
808/810nm diode laser hair removal machine is the golden standard for hair removal. Light at the wavelength of 810nm is absorbed by the melanin in the follicle and greatly reduces the absorption by water and hemoglobin. Treatment is safe and painless for the epidermis. Patients will feel painless during hair removal treatment.
Diode Laser Handlepiece
The diode laser handle piece is based on traditional laser technology, which adds the cooling head on the handpiece to strengthen the cooling intensity. Patients feel less pain as the cooling head reduces the temperature of the treatment area.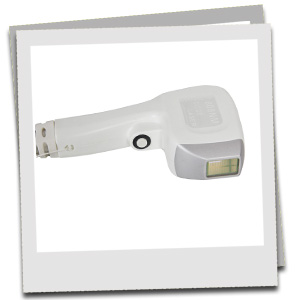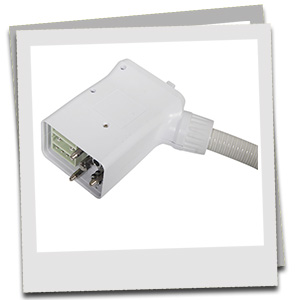 Plug-and-Play technology
Quick American-made "plug-and-play" connection plugs, 2 million times to plug-in/plug-out, long lifespan.
100% Germany and US imported.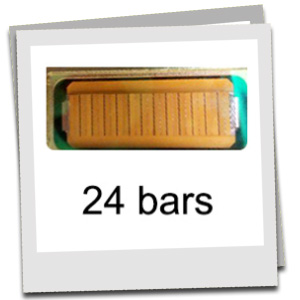 Diode Laser Stack
Lasers in the handle are imported from the best supplier in Germany. Laser bars have high energy efficiency and a long lifetime.
Air + Water + TEC + Sapphire Contact Cooling System
Tec + sapphire +contact cooling system can make the treatment safer and do no harm to the skin. The temperature of the skin can arrive at 0~5℃. The Tec + sapphire +contact cooling system of the diode laser hair removal device can ensure the doctor uses the maximum energy but does not hurt normal skin. This cooling system can make no hurt to the skin when patients are given more pressure. It is reported that the pressure can increase 30%~40% of lumens energy.
Big water tanks (8L for vertical)
Big fans from Japan
2 thickest (50mm) radiators
Latest DC brushless water pump from Italy
TEC cooling tips
Sapphire crystal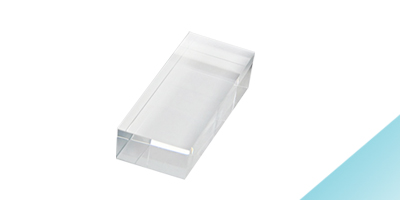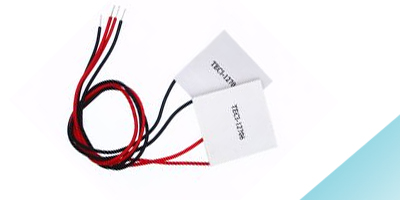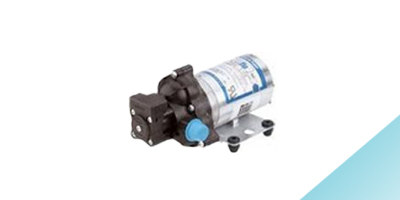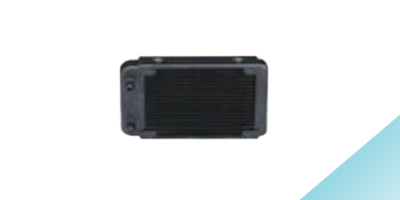 User-friendly interface, easy for operation
There are 3 modes for customer's option: FAST MODE, NORMAL MODE, and SKIN REJUVENATION. Doctors should choose the mode on the touchscreen and patients' feelings during treatment as different patients have different reactions.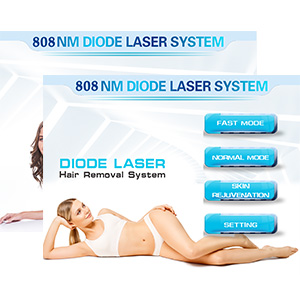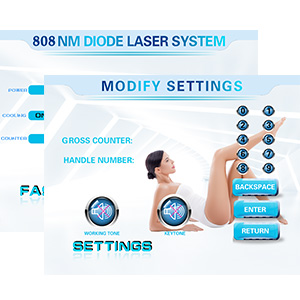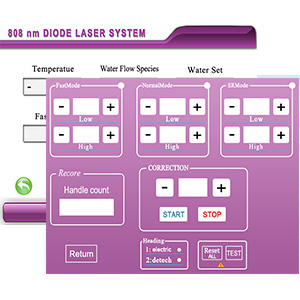 808nm Diode Laser Hair Removal Machine Advantages
More than 20,000,000 shots ensure a longer lifetime than other hair removal machines.
Imported diode lasers bars, output power 1200W. More assured are the mechanism performance, clinical results, and safety.
Adjustable long laser pulse width.
Excellent treatment results can be expected at the first treatment and are suitable for all types of hair.
We use Japan imported TEC radiator, also called a condenser, using international standard SUS316 stainless steel. The handle crystal can freeze in 30 seconds, it can make the machine 24 hours of continuous lighting work
Copper stainless steel water channel, long-term work to ensure clean water, fast cooling, good cooling effect, high-temperature resistance, corrosion resistance, and long-term ages can keep the water clean.
Ergonomic design, easy to hold and operate, not tired for a long time, easy to operate
Technical Parameters
Best Salon Laser Hair Removal Machine
Output power
1,200W
Wavelength
808nm
Mode
Pulse Mode
Touchscreen
12-inch color touch LCD screen
Spot size
20x30mm²
Pulse Width
20-500ms adjustable
Energy Density
1~160J/cm² adjustable
Frequency
1-10Hz
Cooling System
Water cooling + air cooling+ TEC electronic cooling
Input Power
3000W
Package size
118cm*49cm*53cm
Voltage
AC220V±10% 15A 50-60HZ, 110v±10% 25A50-60HZ
Laser Hair Removal Machine Features: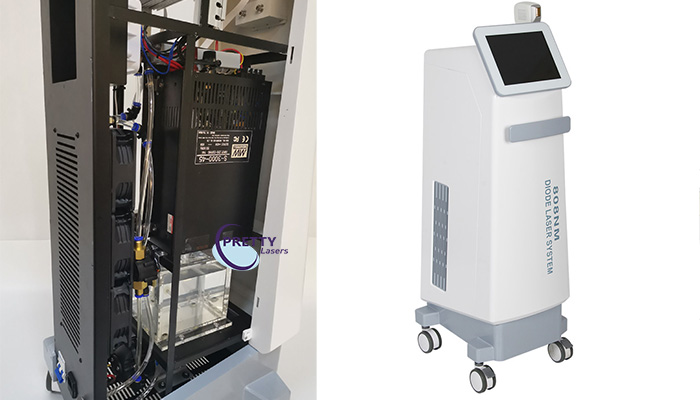 1200w HIGH POWER – The energy is higher than the traditional portable one, and the output is more stable.
CONSTANT TEMPERATURE SYSTEM – Intelligent Al chip, precise temperature control to ensure a constant temperature of 4'C on the spot surface.
20 MILLION SHOTS THE HEART of ENERGY- 24 palladium bars high-quality escort of American coherent laser.
OUTPUT SPEED – Controllable frequency 1-10HZ, output in pulse mode.
INTELLIGENT DETECTION – After the system is turned on, the software detects all safety-related hardware. (Water circulation, hand tool assembly).
SAFETY PERFORMANCE – When the ratio of energy value to frequency value does not meet the safe output energy density, the system will automatically adjust the safe state.
Application
Permanent hair removal for all kinds of colors of Hair: Lip hair, beard, chest hair, armpit hair, back hair, arm hair, leg hair, and unwanted hair outside the bikini line.
Suitable for all skin types (I, II, III, IV, V, VI.), no pigmentation, almost no skin scattering, no harm to the skin and sweat glands, no scar, and no side-effect.
International hair removal standard-Safe, Fast, High efficiency.
Best Diode Laser For Hair Removal Operation Video
Diode laser hair removal technology is based on the selective dynamics of light and heat. The laser goes through the skin surface to reach the root of hair follicles, light can be absorbed and converted into heat-damaged hair follicle tissue. So hair loss regeneration without injury to surrounding tissue. The painless and comfortable procedure is one of the safest, quick, and most permanent techniques for hair removal now.
Diode laser hair removal is one of the most popular aesthetic procedures globally and has become a standard of care for both women and men alike. Discover the strength of the most researched hair removal brands that offer fast effective and comfortable methods for permanent hair reduction (including tanned and dark skin).
Diode Laser Treatment Before & After Pictures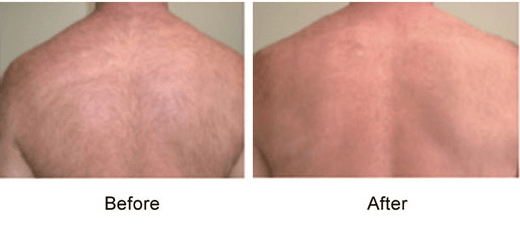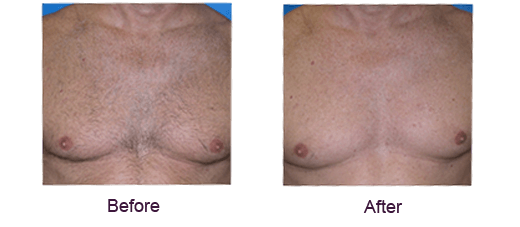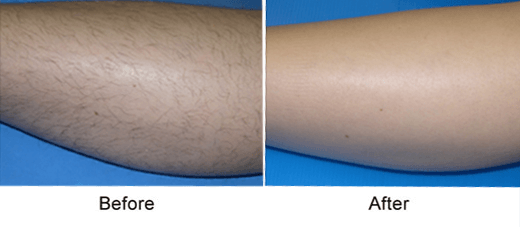 Salon Laser Hair Removal Reviews
How Does Salon Laser Hair Removal Work?
Salon laser hair removal is a durable and effective technique that consists of permanently removing hair from certain areas of the body. To achieve this, the laser hair removal device produces a beam of light, and when it is absorbed by the hair follicle; the light energy is converted into heat.
If there is enough generation of heat down the hair follicle, the hair growth center will be destroyed. This means that the creation of new hair will be hampered if the process succeeds.
It is good to know that body hair goes through a growth cycle of three phases (anagen phase, catagen phase, and telogen phase), however, the laser treatment only works during the active hair growth phase (anagen phase). Therefore, this means that you need to have a series of sessions to achieve the desired results.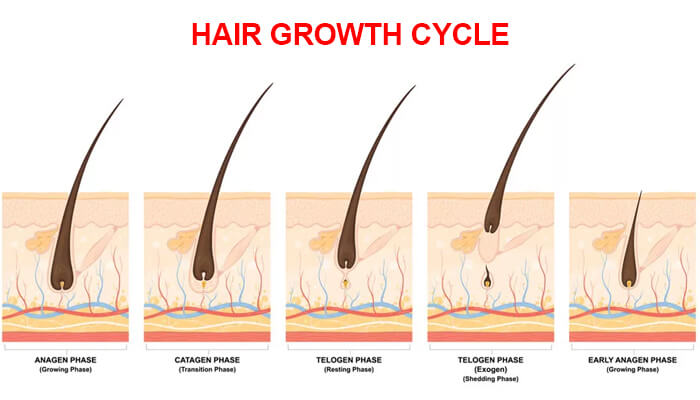 How To Choose The Best Laser Hair Removal Machines For Your Salon?
Salon laser hair removal machines are more become popular in the aesthetic market. Simply because laser hair removal treatments are very popular nowadays doesn't mean you buy any random machine when starting a salon business. Success comes with careful planning every step of the way including identifying the best laser hair removal machine for your spa. In short, PrettyLasers offers a comprehensive range of laser hair removal machines to cater to different requirements. Meanwhile, PrettyLasers provides the best professional laser hair removal machines prices for your reference.
Notable consideration:
PrettyLasers walk through some of the notable considerations that you have to make when choosing a laser hair removal machine.  Insights gleaned from your market research go a long way in identifying the best laser hair removal machine for your salon business. Here are some of the bits of information to consider:
Aesthetic Market size:
The size of the aesthetic market informs not only the type but the number of laser hair removal machines that you have to buy. That is to say, you need a machine that gives you the right turnover to cater to the volume of customers that you have to serve on a day-to-day basis.
Target market analysis:
The target market also gives you indicators of which laser hair removal machine to choose. This is because different aesthetic laser technologies work differently on different skin tones and hair colors. If your market comprises the young and old as well as people from different ethnic communities, you may need to mix the types of laser hair removal machines that you buy.
Professional laser treatments:
If you intend to provide other cosmetic laser treatments apart from hair removal, you may need to consider machines whose settings can be altered to provide other target treatments. For example, skin rejuvenation…
Budget
The size of your budget also determines whether you are in a position to buy a new or used laser hair removal machine or even negotiate a lease contract.
Spot size:
First of all, it is important to know that the application spot size is the glass surface that will be in contact with your skin during the procedure, the wider the spot size, the larger the area it will cover. Your choice will then depend on the parts of your body that you need to treat.
Specialist suggests:
This guide on how to choose the best laser hair removal machine for your salon business would be incomplete without mentioning the importance of seeking expert advice. Most importantly, PrettyLasers product experts can guide you through the different available options from IPL to  ND: YAG laser machines for hair removal.
Will hair removal affect sweating?
No. The sac and the sweat gland are two independent structures. Hair grows from the hair follicle, and the sweat gland is next to the hair follicle. The process of hair removal is only the destruction of hair follicle cells and will not affect sweat glands or sweating.
What Is The Cost of a Laser Hair Removal Machine?
PrettyLasers has exciting deals waiting for you on a comprehensive range of the latest and popular new and used laser hair removal machines for every salon. Fill out the form below and we will get back to you ASAP. Or simply call Phone: +0086 15001300057. You will get the latest cost of a salon laser hair removal machine.