Professional Laser Fat Removal Machine For Body Contouring
A professional non-invasive laser fat removal machine for body contouring equipped with 532‐nm green diodes is a safe and effective means for noninvasive body contouring of the waist, hips, and thighs. Low level laser therapy emits cold laser energy into body tissues that are absorbed by fat cells, which are broken down and absorbed into the body. Incorporating cool-laser technology for eliminating fat deposits around your abdomen, thighs, buttocks, arms, and other areas of the body, PrettyLasers's non-invasive laser fat removal machine PL-M68 exposes unwanted fat to low-level laser energy that forces fat cells to expel lipids into your body.
Known as one of the most gentle fat reduction treatments today, PL-M68 Low‐Level Laser Therapy 532 nm diode is FDA approved for treatment of the waist, hips, and thighs.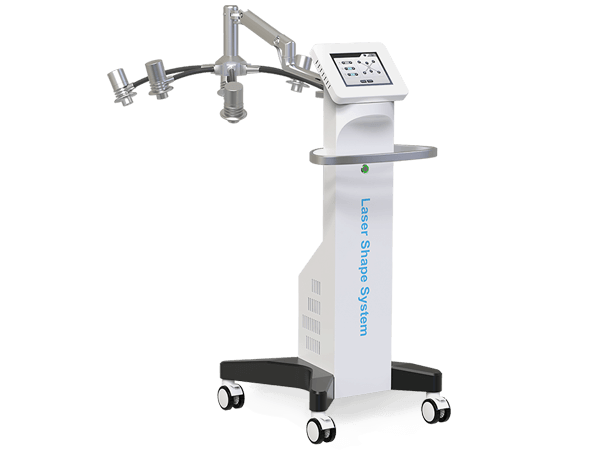 PL-M68 differs from other noninvasive treatments in that the results are usually seen within several weeks or less. According to PrettyLaser's laser fat removal machine PL-M68, the average patient loses approximately 3.62 inches from the circumference of the waist, hips, and thighs in just 7 treatments.
Benefits:
Unattended Procedure
Color touchscreen
Not applied directly on skin
No set-up time

Safe and comfortable

– Because this procedure is completely non-invasive, it's far safer than other options for dealing with unwanted fat. To date, no major side effects have been linked to this laser fat removal treatment. It's rare for a client to experience any discomfort during or after a treatment session.

Get instant results

– By having a total of six treatment sessions over the course of two weeks, the client can experience noticeable results.
PL-M68 features Zerona Laser Technology.
Shape your body
Health buttock lifting
Reduce fat
Duration per Session: 40-60 minutes
No bruising, No Freezing, No Swelling, No Downtime, Non Invasive
Technology
How does laser fat removal work?
Irradiated by a specific wavelength of cold source laser, Low-level laser therapy (LLLT) targets and liquefies the content of fat cells. The fat cells remain but the contents are emptied and eventually eliminated from the body. PL-M68, an Low‐Level Laser Therapy 532nm diode Machine can be used to treat areas include the waist, hips, thighs, arms, chest, knees, ankles, back, or bra line. Patients undergo six 40-minute treatments over a two-week period to achieve optimal results.
A benefit of this treatment is comfort. Low-level laser therapy is a cold laser treatment, but it is not as cold as Coolsculpting (better known as Cryolipolysis), which some people find to be uncomfortable. And it is not as hot as other laser treatments for fat that some patients find difficult.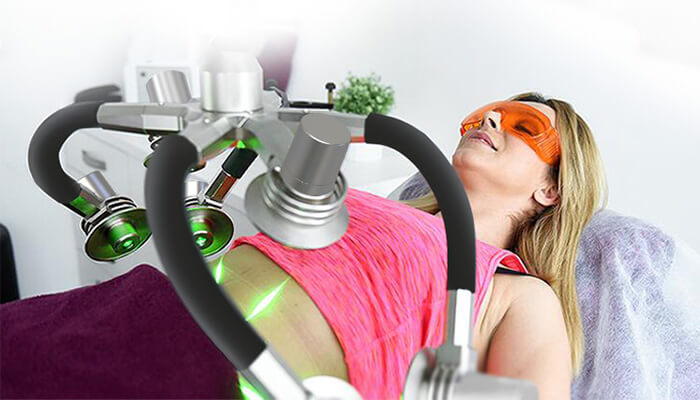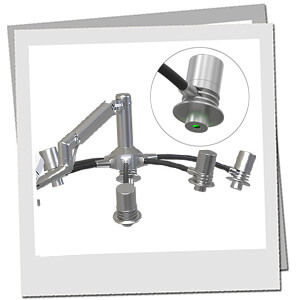 Optimal Wavelength
Professional Non-invasive Laser Fat Removal Machine For Body Contouring PL-M68 uses the 532nm laser wavelength- the ideal wavelength for body contouring. A low‐level laser therapy (LLLT) device emitting 635 nm of red light is an effective, non-invasive method of reducing the circumference of the waist, hips, thighs, and upper arms. This randomized, double‐blind, sham‐controlled
the study assessed the effectiveness of an LLLT device emitting 532 nm of green light for body contouring using the same treatment protocol as the red 635‐nm LLLT machine.
Unique Laser Treatment Head Design
The unique laser treatment head design with six heads emission delivers laser energy directly on the skin. This approach ensures homogenous ablation, no bruising, no swelling, no freezing, with reduced risk of perforations, pain and bruising. And the treatment areas are about 30mm*800mm.
Six laser treatment heads, it can work independently and simultaneously according to the treatment areas.
Full Visualization and Control
Visualization and control software provides automatic, continuous and complete real-time feedback during the procedure, allowing physicians to control the laser treatment head according to the treatment areas. Exclusive and intuitive user interface. Its operation is simple and easy to learn.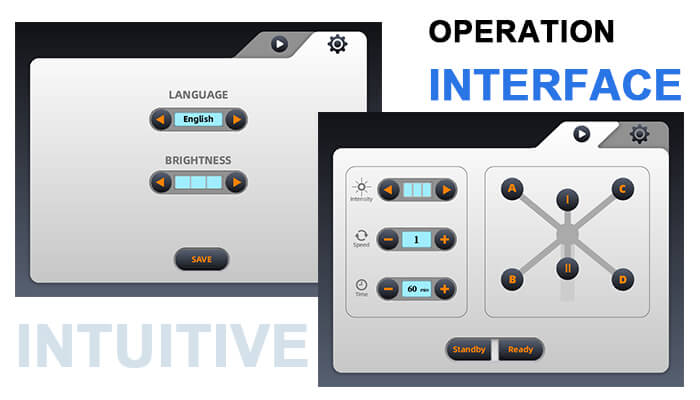 Technical Parameters
Professional Laser Fat Removal Machine For Body Contouring
Power
300W
Wavelength
532nm(green light)
Energy Output
1-200mW
Screen
8 inch Touch Colour Screen
Treatment Area
About 30mm*800mm
Rotation Speed
Level 1-10(adjustable)
Fuse
5A
Cooling System
Air-cooled
Package Size
113cm*52cm*63cm
Laser Fat Removal
Have you committed yourself to a healthy diet and fitness regimen but are finding it difficulty to slim down? Millions of people across the country struggle with losing weight, despite taking all the right steps to do so. Adipose tissue in certain parts of the body can resist your attempts to lose weight and may need that extra step to help you see the figure you desire. PrettyLasrs's laser fat reduction machine is a breakthrough in non-invasive body contouring that can redefine your outlines without surgery or extensive downtime.
Eliminate the abdomen, waist, back, buttocks, thighs, butterfly sleeves, double chin excess fat, reduce the circumference of the treatment site.
There is no need to use anesthesia, there is no pain, numbness, will not cause scar, trauma, no need to recover. Due to specific wavelength, laser only acts on the subcutaneous fat cell layer, other cells such as skin and capillary blood vessels will not be damaged during this process, safe and reliable way to reduce fat.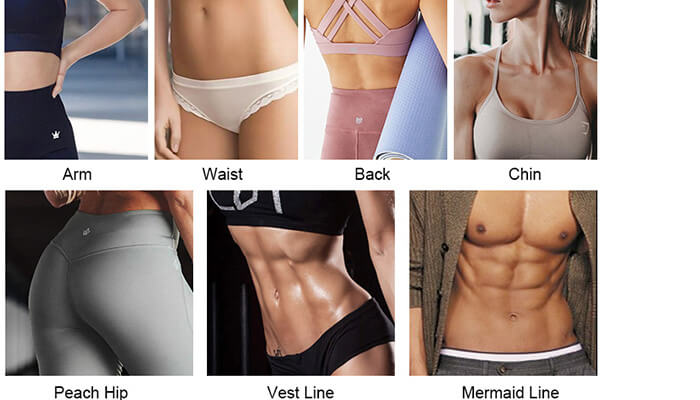 Non Invasive Laser Lipo Treatment For Weight Loss Before and After Pictures
The treatment course is 6 sessions. Laser Fat Removal Treatment time for each session is 40 minutes. Treatment interval: 1 day. The minimum suggested treatment period is two weeks, with three full sessions each week.
After a course of treatment, it can reduce subcutaneous fat, reduce the size by 4~6 cm, reduce the size of the body, and body shaping
No downtime or recovery period is needed after treatment.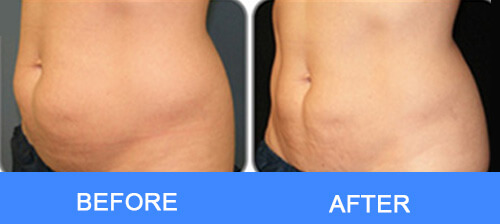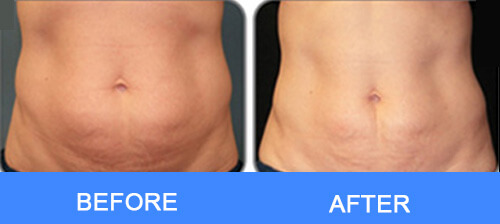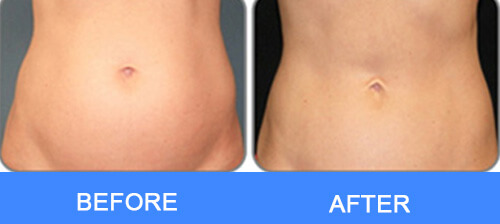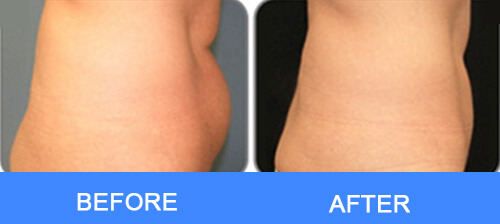 Laser Fat Removal Reviews
Can It Help You Lose Fat?
Similar to cryolipolysis (a.k.a. CoolSculpting), the PrettyLaser's laser fat removal machine aims to contour the body, meaning it won't help if you have 20 or more pounds to lose. And even though the before and after photos of women who've undergone the treatment are seriously jaw-dropping, researchers aren't convinced the lasers are that effective at reducing fat. A 2011 study from the journal Lasers in Surgery and Medicine examined the results of five patients who underwent six treatments over a two-week period. The researchers found that there were no significant reductions in their measurements. In fact, the biggest drop overall was a half-inch. Plus, ultrasounds showed that no patients lost a significant amount of fat.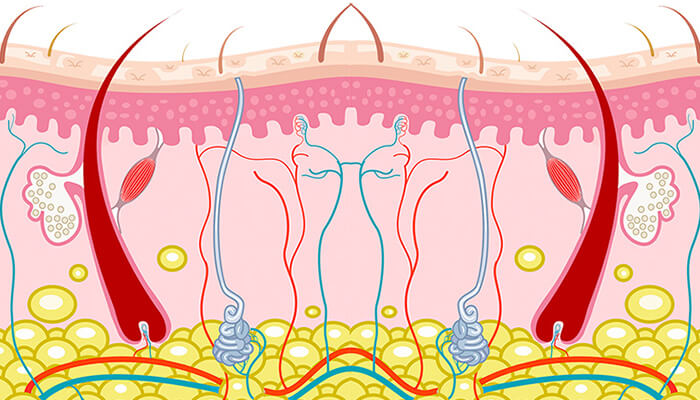 However, a 2012 study of 689 subjects found that patients lost an average of five inches total from their bodies after undergoing the same two-week treatment as the previous study. Though many patients ended up gaining centimeters back. Laser fat removal machine PL-68M works by stimulating the metabolism of the body. The laser triggers fat cells stored in the body to be metabolized and to be released via natural way outside of the body.
Who Is An Ideal Candidate?
PrettyLasers's Laser Fat Reduction Body Contouring Machine PL-M68 is an ideal treatment experience for anyone looking to get rid of stubborn fat that's been resistant to proper dieting and exercise. However, women who are pregnant or nursing may be referred to an alternative option.
With every passing year, it seems there are more promising fat removal options than ever. If you're looking for a quick fix, these treatments swear that they'll suck, tuck, or freeze fat off of your body in a snap. And that all sounds great—in theory.
The latest high-tech weight-loss tool promising to make losing fat a lazy girl's dream is the PrettyLasers fat loss laser.
In addition, it can be helpful for candidates undergoing laser fat removal to have healthy habits in place prior to the procedure. While some people use these procedures to jump-start a weight loss program, many others find that it is better for helping achieve their goals after initial weight loss.
Laser Fat Loss is Easy!
Tired of the same old diets and exercise that require meal prepping. waking up 2 hours earlier, and green smoothies? How about those fat reduction treatments that have harsh side-effects, painful treatments, and require downtime or surgery? The Laser Fat Reduction Body Contouring System requires none of those things. This non-invasive body slimming laser makes fat loss easy by keeping treatments short, dieting irrelevant, and downtime non-existent! Imagining a laser treatment that you can squeeze into your lunch break… that's Laser Fat Reduction Body Contouring System.
How Long Do the 6D Laser Fat Removal Results Last?
Laser Fat Reduction Body Contouring is not a permanent fix and is not a long-lasting treatment either. On average, the result can last for at least 6 months to one year. Theoretically, a patient can have a continuous treatment after the result is over. However, this is not a wise thing to do due to the treatment cost.
What are the laser fat removal side effects?
Research has shown LLLT (Low‐Level Laser Therapy 532nm diode ) to be one of the safest methods of laser fat removal. Side effects are rare, and most people can return to normal activities immediately following the procedure.
One of the most noticeable effects of the 6D laser fat removal treatment is the change in the patient's stool. The change happens during the first week and is caused by the additional fat content that is being disposed of patients who have smoking, diabetes, or pregnancy history might receive unintended side effects or might require more treatment.
How Much Does Laser Fat Removal Cost?
Typical costs range from around $2,000 to $4,000 for a full package (six 40-minute treatments). The results are long-lasting if you follow a lower calorie eating pattern and exercise regime after your procedure. But some people report they need follow-up treatments to maintain their results.
Here is the cost table of laser fat removal treatment for all parts of the body:
Laser Fat Removal Cost Approximate
Laser Fat Removal Price For Per Area
Treatment Areas
Approximate Minimum Cost Per Session Sessions
Cost For Full Treatment(6 Sessions Or More )
Abdomen
$250
$1,500-$3000
Flanks
$100
$600 -$900
Arms
$100
$600-$900
Thighs
$250
$1,500 – $3,000
Hips
$250
$1,500 – $3,000
Waist
$250
$1,500 – $3,000
Buttocks
$100
$600-$900
Ankles
$100
$600-$900
Chest
$250
$1,500 – $3,000
Knees
 $100
$600-$900
Back Fat
$250
$1,500-$3000
Bra Fat
 $100
$600 -$900
Note: Prices largely depends on the provider, location, and the number of parts to be treated
Why Choose Laser Fat Removal Machine PL-68M?
Market Approved for Overall Body Circumference Reduction
Produces Highest Result Rate Out of Any Other Fat Loss Laser on the Market
See Amazing Results in as little as 2 weeks
No Set-up time Unattended,Not Applied Directly on Skin
Unattended Procedure
Irradiated by a specific wavelength of cold source laser
Its technology is the same as the Zerona cold laser.

Zerona

Shrinks Fat Cells Instead of Killing Them Making it Safer & More Effective.
No bruising, No Freezing, No Swelling, No Downtime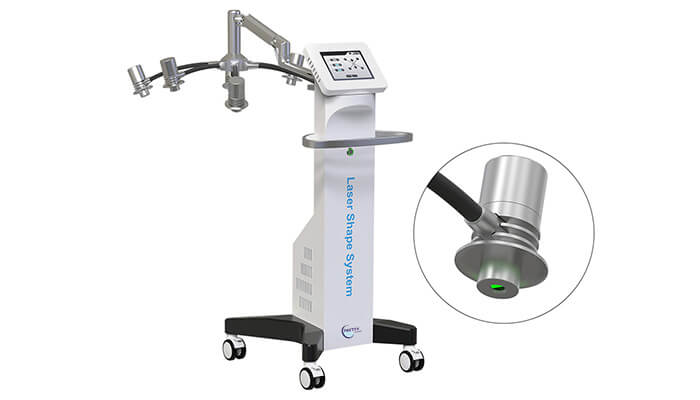 How Much Is Laser Fat Removal Machine?
Because Zerona is very expensive, it is difficult for a start-up beauty salon or clinic to bear such an expensive cost. Considering this, our factory have developed this PL-68M for our customers. Make sure you find out what your approximate costs will be before you order a Laser Fat Reduction Body Contouring Machine. Price and other details may vary based on quantity. If you want to buy the 532‐nm Green Diode for body Contouring or know the laser fat removal machine PL-M68. Please fill out the form below and we will get back to you ASAP. Or simply call Phone: +0086 15001300057