Professional Fractional Co2 Laser Machine
The professional fractional CO2 laser machine has been known to provide some of the most dramatic, age-defying results in the treatment of challenging skin imperfections including wrinkles, fine lines, photodamage, uneven skin tone, and skin laxity, as well as in scar treatment, skin tags, and benign tumors.
Using the power of the CO2 fractional laser, the optimal mix of non-ablative and thermal effects and applicators and treatment modes for highly tailored procedures, PrettyLasers's Fractional CO2 laser PL-FC14 brings unparalleled precision and innovation to the field of dermatology and plastic surgery.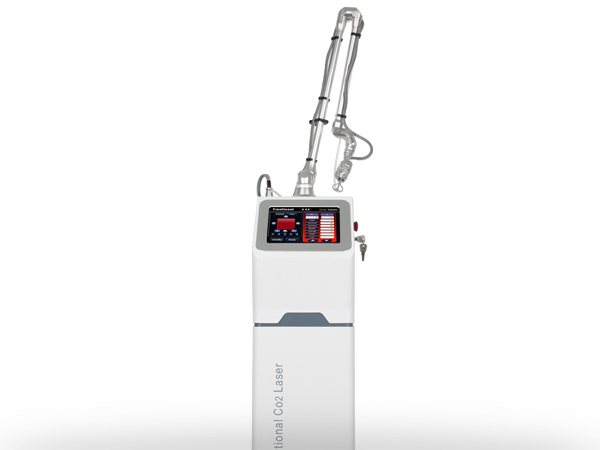 PRETTYLASERS CO2 fractional laser is a highly flexible system for removing acne, and pimple marks, removing freckles, and scars, and for anti-aging and coagulation of soft tissue. It allows physicians full control of treatment parameters, including level and depth of ablation and thermal control via pulse duration and mode of energy delivery. This versatility maximizes precision and treatment results while minimizing unnecessary tissue damage.
Benefits:
Versatile applicators for targeted procedures.

Fractional Mode

: Fractional head – Reduce all kinds of scars, age-pigmented freckles, wrinkles, and skin rejuvenation, and remove acne, and stretch marks.

Normal Mode

: Ultra Pulse Head – Warts treatment, tumor treatment, operation cutting.
The energy is shorter and faster.
Aiming beam – Red diode laser (650nm, 2mw)
High clearance rate – The stain is broken into dust.
Adjustable treatment pattern.
Exclusive non-ablative mode.
Safe for delicate areas.
7 scanning shapes – The fractional system has 7 scanning shapes, the doctor can adjust the scanning shape size to bigger or smaller during treatment according to the treated areas, and minimize the risk of hypopigmentation.
Korea laser generator ensures a light loss rate of less than 12%.
USA Coherent laser generator ensures a high level and good quality.
Taiwan Meanwell power supply ensures a stable and enough power supply during treatment, and a long lifespan.
Versatile for high ROI.
Fractional Co2 Laser Working Principle
What is a fractional co2 laser?
The wavelength of the CO2 laser is 10.6μm, which can be fully absorbed by human biological tissue (all the skin is available). The sealed-off fractional CO2 laser, whose output laser light will be transferred by an articulated arm, has a better sense of direction and higher energy density.
The CO2 laser operates in the invisible infrared waveband, and an aiming beam is required to see where the treatment beam will impact tissue more recently from a visible red diode laser. When the laser beam goes through the focus lens, the produced heat will gasify the target tissue.
With fractional laser resurfacing the laser beam is broken up or fractionated into many small micro beams which are separated so that when they strike the skin surface small areas of the skin between the beams are not hit by the laser and are left intact. These small areas of untreated skin promote much more rapid recovery and healing with less risk of complications. The small areas treated by the fractional micro beams, called micro treatment zones, cause sufficient laser injury to promote new collagen production and resultant facial skin rejuvenation.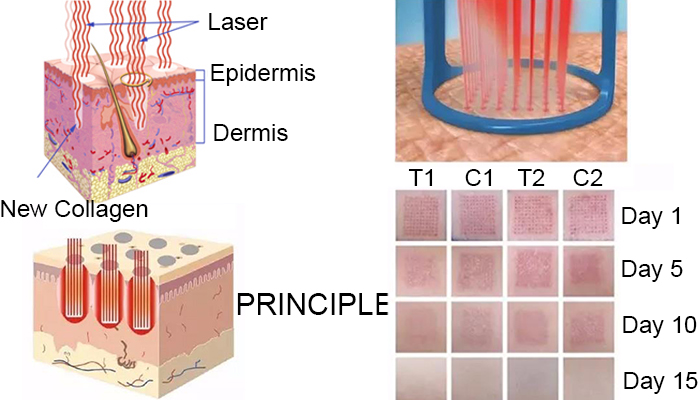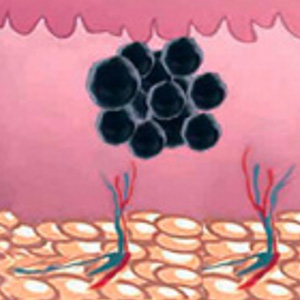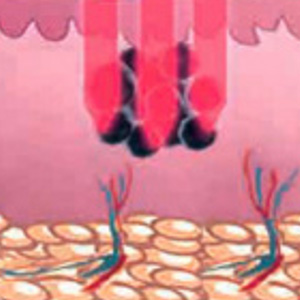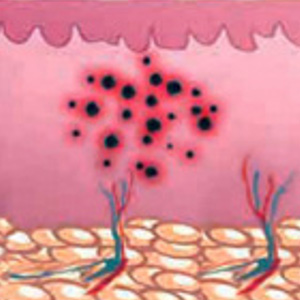 Technology
The CO2 laser PL-FC14 uses a 10,600nm wavelength, which is ideal for collagen matrix renewal and an optimal choice for treating an extensive range of dermatological issues. The CO2 laser has the ability to perform efficient, highly precise fractional and non-fractional laser treatments using the widest assortment of advanced applicators.
Modes of Operation
The CO2 fractional laser system offers 4 modes of energy delivery:
Single Pulse Mode
Produces a single pulse of laser energy for more supervised and accurate energy delivery.
Continuous Pulse Mode
Emits one continuous and consistent laser energy, typically used for excision or cutting.
Repeated Pulse Mode
Produces a series of either short or long pulses of laser energy at variable speeds.
Ultra-pulse Mode
Ultra-pulse mode provides the highest peak power with the shortest pulse duration, enabling the deepest penetration with minimal residual thermal damage. This mode is designed for performing ablation without inflammation and achieves highly effective results with minimal downtime and enhanced patient comfort.
The Fractional Laser Method
Unlike traditional ablative laser resurfacing which removes the entire top layer of the skin, PRETTYLASERS fractional CO2 deploys a fractional delivery method that creates pixel-sized perforations in the skin, leaving the surrounding tissue intact.
The preservation of undamaged skin between the perforations allows for faster healing while the wound healing process promotes accelerated re-epithelization, generation of new collagen, tissue regeneration, and contracture of existing fibers.
Fractional treatment controls and significantly reduces the risk of adverse side effects such as delayed hypopigmentation, scarring, post-inflammatory hyperpigmentation, infection, and persistent erythema. Patients also benefit from much shorter downtime and increased patient comfort compared to traditional resurfacing.
The fractional method is ideal for skin resurfacing and rejuvenation treatments, including scar treatment, improving skin tone, elasticity, and texture, and reducing superficial pigmentation
Applicators
Fractional Scanner
Versatile fractional scanner for efficient ablative procedures, ideal for skin texture and pigmentation
A fractional scanner is a handheld microprocessor-controlled laser scanner for char-free ablative procedures that allows for rapid coverage of large areas. It is designed for use in a variety of dermatological, cosmetic, and surgical applications. Multiple scanning options are available including square, rectangle, triangle, hexagon, circle, or ellipse as well as a straight line. The maximum area of the scan is about 20 mm × 20 mm.
The fractional scanner optimizes treatment efficacy by providing higher energy output per pixel in shorter pulses for ablative procedures. The galvanometric scanning motor delivers energy more quickly per scanning area than the CO2 focus applicators, for faster and more efficient coverage of large surface areas.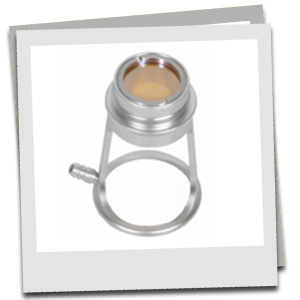 Ultra Pulse Applicator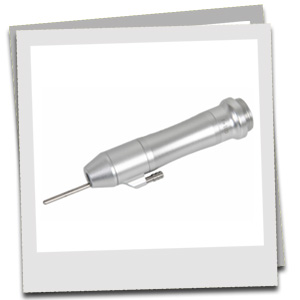 Cut & Coagulate with perfect control, ideal for surgical applications
PRETTYLASERS's Ultra-Pulse applicator combines cutting and coagulation into a single setting.
Both work synergistically, allowing physicians to perform both actions without having to switch applicators or parameters during procedures.
In "cut" (ablation) mode, pulses emit high peak power, causing immediate ablation of tissue. In "coagulation" (thermal) mode, a longer pulse emits low to modest power, generating heat, which causes blood vessels and tissue to shrink. This sequential-action pulse allows physicians to achieve optimal tissue incision or excision cutting with minimal bleeding as well as reduced patient downtime. Fixed focus applicators of the two spot sizes allow for precise and accurate soft tissue cutting.
Technical Parameters
Fractional CO2 Laser Machine
Working Mode
single pulse, continuous pulse, repeated pulse, ultra pulse
Output Power
0-60W (adjustable)
Input Power
450VA
Laser Type
Sealed-off CO2 laser
Laser Wavelength
10.6μm
Divergence Angle
4mrad
Focused Spot Diameter
≤0.4mm
Tool Bit Focus
F=100mm(optional)
Pulse Width
0.02-0.99s
Aiming Beam
Red diode laser(650nm, 2mW)
Transmission System
Spring-balanced 7-joint arms
Cooling system
Inside-circle coolant
Display Screen
LCD
Working Environment Temperature
5-40℃
Humidity
<80%
Air Pressure
86Kpa-106 Kpa
Input Power
AC220V±10%, 50Hz
Preheating-time
>5min
Electromagnet
No electromagnet interrupt
Other Working Environment
No obvious shaking or airflow
N. W.
37kgs
Size
183 (with arms) ×45×40cm
Treatments
Fractional CO2 laser treatment is a non-invasive treatment that involves the use of Fractional CO2 Laser Machines to deliver a laser beam partitioned into thousands of microscopic treatment zones that marks a fraction of the skin at a time, similar to a photographic image being improved pixel by pixel.
CO2 fractional laser machine provides a complete, minimally-invasive solution for:
Remove acne and acne marks.
Eliminate dry patterns, fishtail, etc around the eyes.
Anti-aging: skin firming, wrinkle removal, improving the skin condition.
Treatment of pigmentary lesions such as freckles and Ostrum Scar: treatment of depressed, old dispersion, convex vascular/fibrous scar.
Stretch marks.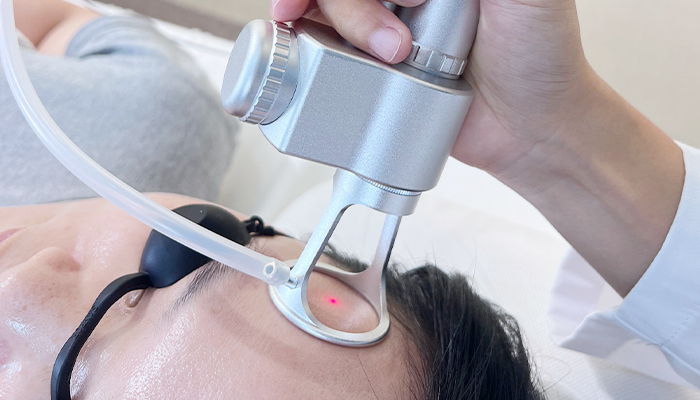 CO2 Fractional Laser Treatment Before and After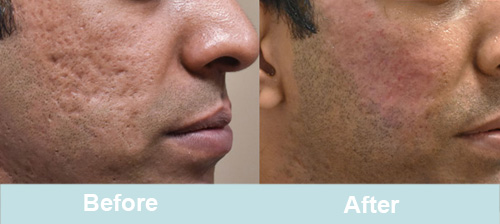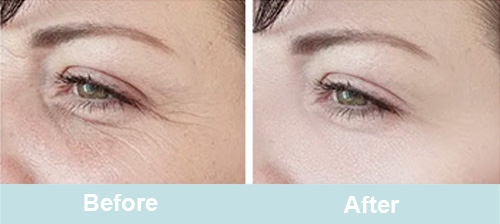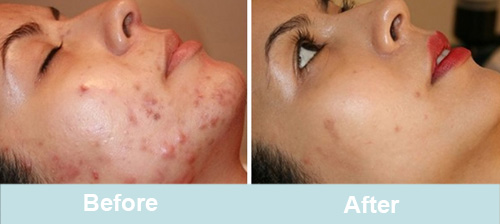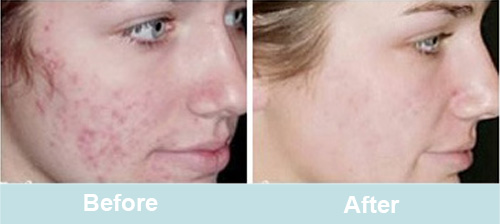 Once your skin starts to heal which may take around 3 weeks, patients will experience a period wherein their skin appears slightly pink. When this happens, you will begin to see improvements in skin texture and tone. Although, full results can start to be visible around 3 – 6 months after initial treatment.
You May Also Like:
Fractional CO2 Laser Equipment Review
What are the advantages of fractional CO2 laser equipment PL-FC14?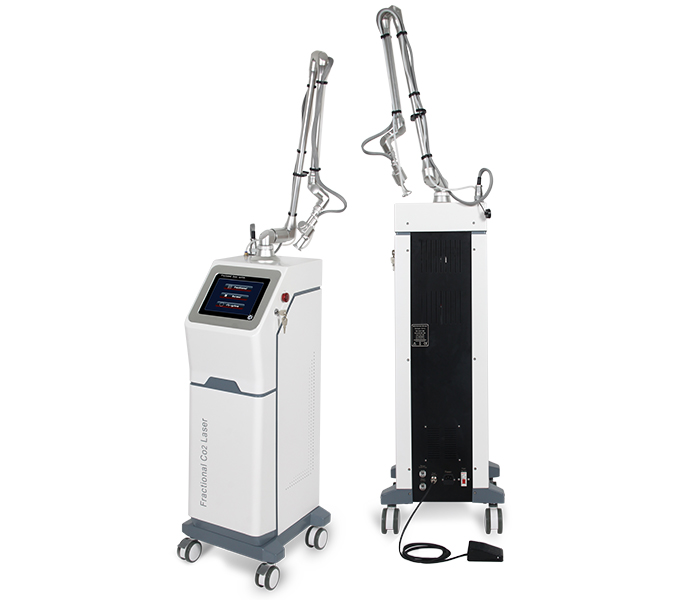 Advantages For Physicians
Excellent results and treatment control with PRETTYLASERS' Ultra-pulse and unique pulse technologies that allow for an exceptional ablation/coagulation ratio.
Unique ability to reach the desired treatment depth quickly and in a single pulse with minimal collateral thermal damage.
Advanced scanner technology offers a wide choice of energy, density, scanning shape, and size options, facilitating customized treatment parameters for the optimal treatment of each patient condition.
Advantages For Patients
Patients can return to their daily routine with little downtime if any at all. Dramatic reduction of the post-traumatic and post-acne scars after a single treatment. Impressive improvement of collagen production for visually youthful, healthy glow in the skin. Safe and successful reduction of age spots, fine lines, and wrinkles.
The fractional CO2 laser machine for sale provides dramatic results with easy and comfortable treatment. Since fractional CO2 laser machine delivers a lot of narrow columns of laser light, most of your skin is not injured.
What's the difference between ablative fractional lasers and non-ablative fractional lasers?
Ablative Fractional Lasers
Ablative Fractional Lasers generate beams of coherent light that are taken in by the body's tissue as energy. It is administered through a wide range of wavelengths, and in the target area, the energy causes a rise in temperature levels resulting in tissue ablation otherwise known as evaporation. Ablative lasers are effective in treating a wide range of skin conditions by removing all or just part of the skin.
Non-ablative Fractional Lasers
Fractional non-ablative laser is a non wounding laser treatment that stimulates collagen growth to improve skin tone and texture that gets better through time. This can be done with different types of lasers as well as intense pulsed light devices.
Nonablative laser systems are less invasive and would only require a less amount of time to recover compared to ablative lasers but it's not that efficient.
How does a fractional CO2 laser machine work?
A fractional CO2 laser machine takes CO2 laser beams and particulate that beam into thousands of little shafts of light. These tiny shafts of light pierce through the deeper layers of skin. The skin then restores those tiny shafts by eliminating the old sun-damaged skin and replacing it with new skin.
CO2 Fractional Laser Machine is compatible with Botox, Juvederm, Restylane, Sculptra, and other laser-based technologies such as IPL, hair removal, laser equipment, and more.
A fractional CO2 laser machine for sale works by producing light at a 10,600nm wavelength that is absorbed by water in the tissue. The laser energy heats up water until reaching a boiling point that causes the evaporation of affected tissues. Laser beams could also be delivered through a scanner that can be used to control the delivery of energy.
Who needs fractional CO2 laser treatment?
Fractional CO2 laser treatment is ideal for those who want to minimize the appearance of acne scars, fine lines, pigmentation, sun damage, warts, and a lot of other skin conditions. Dermatologists also recommend fractional CO2 laser treatments to those who suffer from non-responsive skin.
Does fractional CO2 laser really work?
Fractional CO2 Laser is one of the safest and most effective procedures for a number of skin conditions. It involves the removal of the skin's outer layers with the use of a laser revealing fresh and glowing skin underneath.
How to use a fractional CO2 laser machine?
To use a fractional CO2 laser machine, you just need to adjust the power settings depending on the type of treatment. The index setting should vary depending on the skin type and depth of wrinkles. A reduction of index setting is needed to increase the exposure time and spot penetration. For acne scars, index settings need to be low while the power setting should vary according to the skin type and the severity of the scars. The power setting should be increased until the desired effect on the tissue is obtained. Once the fractional laser treatment is done, the laser can then be switched back to its traditional CO2 mode for the ablation of skin growths.
How often should one get fractional CO2 laser treatment?
Most patients only need to undergo one CO2 Laser treatment to see noticeable changes however this depends on the severity of the problem that needs to be addressed. Others might need 1 – 3 sessions spaced 4 to 6 weeks apart for permanent results based on what the Dermatologists recommend.
Are fractional CO2 laser results permanent?
The fractional CO2 Laser is very effective and will do wonders for restoring the glow and smooth texture of your skin. Improvements from CO2 laser treatment can be seen for many years after treatment although it is important to bear in mind that your skin changes as you age.
How much does a fractional co2 laser machine cost?
The prices of some fractional CO2 laser machines for sale can be as low as 400 USD or less, while the newest, high-tier systems may cost as much as 60 000 USD. Well-known brands of co2 lasers in the United States are Lumenis, Alma, and Syneron. Outside of the US, top-selling brands are Cynosure and Solta medical. But for some clinics and beauty salons, these brands of machines are too expensive to bear the cost. For this reason, PRETTYLASERS has developed the latest fractional CO2 laser machine with high quality and moderate price.
Our service offers you to select fractional laser CO2 machines based on your budget and specific application of the equipment. All you have to do is to indicate the price range, receiving time, device voltage configuration, and model to find a suitable option that is available on sale. If you want to know more about the fractional CO2 laser machine for sale, please fill out the form below and we will get back to you ASAP. Or simply call Phone: +0086 15001300057. Or WhatsApp