980nm Diode Laser For Vascular Removal
980nm 4 In 1 Diode Laser Machine For Vascular Removal, Nails Fungus Removal, Physiotherapy Treatment For Pain Relief And Skin Rejuvenation features one fiber for multifunctional. It is easy to switch between different functions. With 1~30 watt optional, this 980nm diode laser for vascular removal PL-S01 is one of the most powerful of its class, allowing it to use large spot sizes. The high power allows PL-S01 to emit an extraordinarily short pulse, effectively targeting disturbing vessels while protecting the surrounding skin.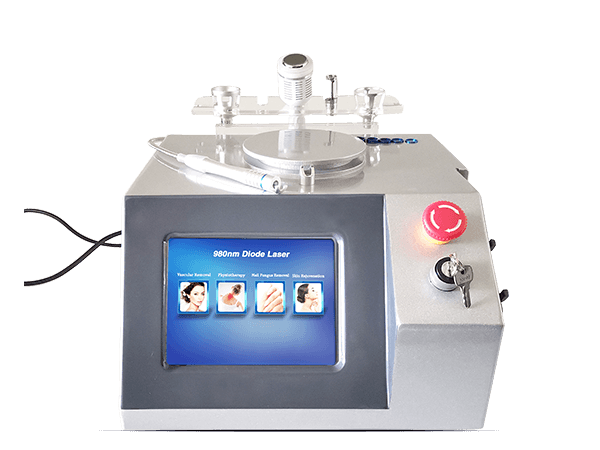 With 980nm, 980nm diode laser is one latest, most powerful, and most reliable technology which is a safe and effective treatment for vascular removal, nail fungus removal, physiotherapy, skin rejuvenation, and the functions of the Ice compress hammer. 980nm diode laser for vascular removal Machine PL-S01 is lightweight with a compact design.  The 4-in-1 980nm Diode Laser Spider Vein Removal Machine can thus be used in different treatment rooms, clinics, spa salons, or offices.
Benefits:
Advanced Technology – 980nm laser optical fiber coupling output technique.
Precision -The treatment tip diameter is only 0.01mm, which will not damage the epidermis.
Portable – Portable and simple to operate.
Effective – 30-watt peak power only one or two treatments are needed.
With no consumable parts, the machine can work 24 hours a day.
Five-spot sizes – from 0.2 to 3.0 mm.
The high frequency creates high energy density, which could coagulate target tissue immediately, and these target tissues would be sloughed off within one week.
Facial vascular.
One handle with 5 spot sizes, suitable for all skin types.
Working Principle
980 diode laser vascular removal machine adopts a 980nm wavelength semiconductor fiber-coupled laser, transmission laser energy through fiber coupling technology, the laser penetrates deep into the blood vessels, according to the principle of selective photo heat, oxyhemoglobin in red blood cells in blood vessels is the main target color group, after absorbing the laser energy, the heat energy is transmitted to the surrounding endothelial cells, causes damage to the walls of blood vessels and breaks down hemoglobin in the vessels, convert it into small groups of molecules that are absorbed by the tissues, based on the skin barrier science. Meanwhile, the skin can repair and regenerate itself, the crushed hemoglobin and capillaries are absorbed by the skin tissue, and the space it occupies is covered by newly grown skin tissue, thus achieves eliminating the red blood purpose.
Treatments
What is vascular laser treatment?
Vascular removal
980nm laser is the optimum absorption spectrum of Porphyrin vascular cells. Vascular cells absorb the high-energy laser of 980nm wavelength, solidification occurs, and finally dissipated. To overcome the traditional laser treatment redness of large areas of burning skin, professional design hand-piece, enabling the 980nm laser beam to be focused onto a 0.2-0.5mm diameter range, in order to enable more focused energy to reach the target tissue, while avoiding burn the surrounding skin tissue.
The laser can stimulate dermal collagen growth while vascular treatment, and increase epidermal thickness and density so that the small blood vessels are no longer exposed, and at the same time, the skin's elasticity and resistance are also significantly enhanced.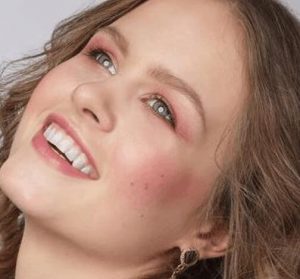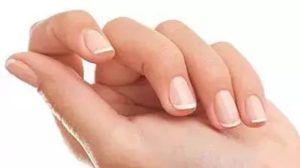 Nails fungus removal
Onychomycosis refers to fungal infectious diseases that occur on the deck, nail bed, or surrounding tissues, mainly caused by dermatophytes, which are characterized by changes in color, shape, and texture. Laser ash nail is a new type of treatment. 980nm Diode Laser uses the principle of laser to irradiate the disease with a laser to kill the fungus without destroying the normal tissue. It is safe, painless, and has no side effects. It is suitable for all kinds of applications. The situation of onychomycosis.
The 980nm Diode Laser instrument focuses on the lens to produce acupuncture and moxibustion on the human body. According to medical principles such as anatomy, neurophysiology, and traditional Chinese acupuncture, infrared light is applied to the nerve roots, nerve trunks, ganglia, acupoints, and local pain points of the human body. To adjust the stability of the human body's environment, so that each system tends to a normal physiological balance, thereby achieving the purpose of treating diseases and preventing diseases.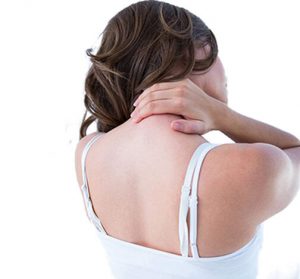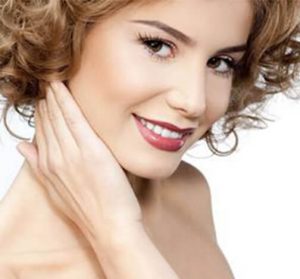 Skin Rejuvenation, Anti-inflammation
980 nm laser rejuvenation is a non-exfoliating stimulation therapy. It improves the skin quality from the basal layer. It provides non-interventional treatment and is suitable for different skin states. 980nm Diode Laser penetrates the skin about 5mm thick through a specific wavelength and reaches the dermis directly, which acts directly on collagen cells and fibroblasts in the dermis. The protein of the skin can be a function of skin care. It will not cause any damage to the skin. 980 nm laser irradiation can also dilate capillaries, enhance permeability and promote the absorption of inflammatory exudates. It can improve the phagocytosis function of leukocytes, so it can affect the activity of enzymes and regulate the immune function of the body, Then finally achieve the purpose of anti-inflammation, and anti-swelling and accelerate the process of tissue repair.
Ice Compress Hammer
Reduce the temperature of local tissues in the body.
Shrink blood vessels.
Reduce swelling and pain to the greatest extent.
Reduce the sensitivity of tissues to pain.
Laser treatment should be done immediately after ice compress.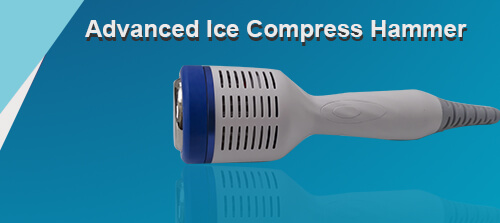 A variety of technologies are used to target the affected blood vessels beneath the skin, leaving you with smooth, clear skin and renewed confidence.
The treatments are safe and effective and provide reliable, long-term results.
Technology
With a peak power output of  30 watts, PL-S01 is one of the most powerful laser system of its series. Its high power allows it to target blood vessels effectively using short pulses while protecting the surrounding skin. Spot sizes of up to 3.0mm cover a wide range of blood vessel types.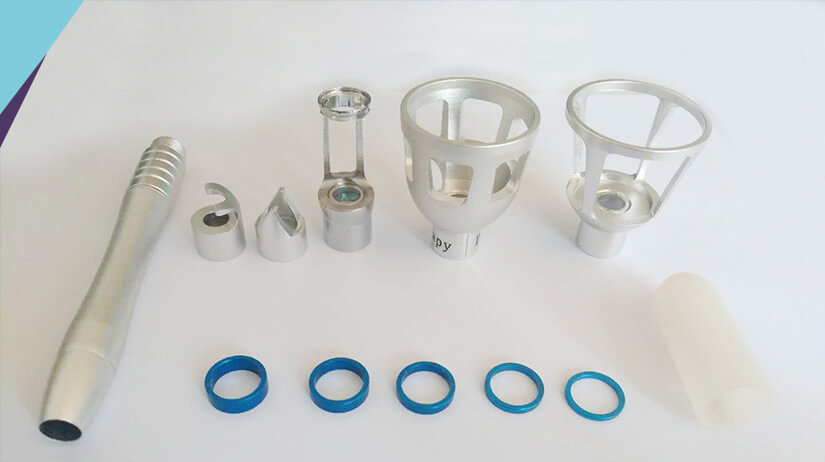 With Five spot Sizes To Treat Different Blood Vessel Types
Spider Vein Removal Machine PL-S01 offers adjustable 15ms ~ 100ms pulse width and five different spot sizes for perfect adjustment to patient skin type, treatment area, and indication. The spot size can be set directly on the handpiece without the need to change fibers. The PL-S01 system is lightweight, compact, and portable allowing it to be used in different clinics, beauty salons, and treatment offices.
Aiming Beam: 650nm
650nm red laser provides the most convenient, fast, and accurate point light source location, making the vascular vein removal treatment more precise.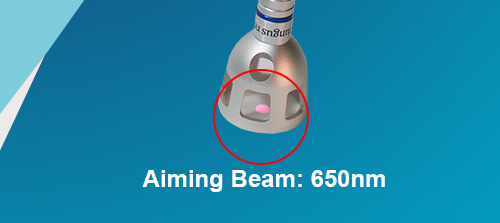 Optimal Wavelength
Spider Veins Laser Removal Machine of 980 nm Diode Laser PL-S01 uses the 980nm laser wavelength – the ideal wavelength for Porphyrin vascular cells. 980 nm diode laser selectively targets problem veins while sparing surrounding areas. Spider veins are smaller than varicose veins. They appear to be red, purple, and blue vessels. They are easily visible through the skin. Spider veins are most often seen on the legs and face.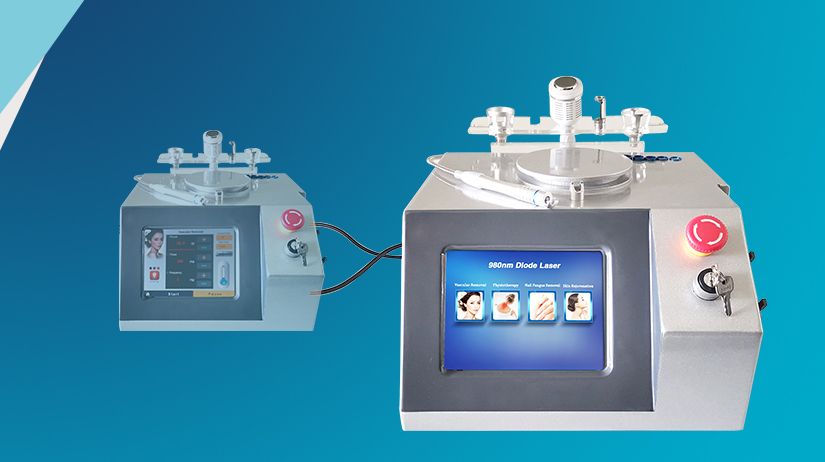 The Latest Design
The latest design appearance, language & interface can be customized.
With no consumable parts, the 980nm diode laser machine can work 24 hours a day.
Portable design, easy for transport.
Top equipped spare.
Imported Laser
Stable highly effective imported laser, 20W-30W adjustable.
The high frequency creates high energy density, which could coagulate target tissue immediately, and these target tissues would be sloughed off within one week.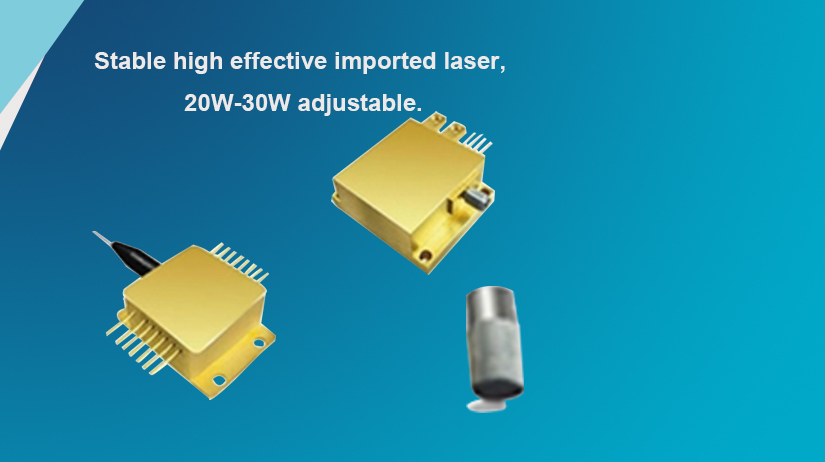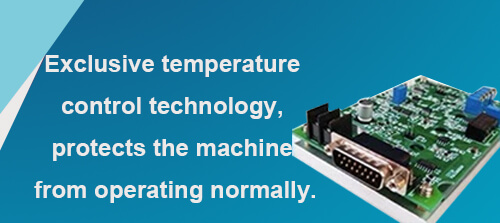 Exclusive Temperature Control
Advanced temperature control technology, protects the machine from operating normally.
Advanced Ice Compress Hammer
Reduce the temperature of local tissues in the body.
Shrink blood vessels.
Reduce swelling and pain to the greatest extent.
Reduce the sensitivity of tissues to pain.
Laser treatment should be done immediately after ice compress.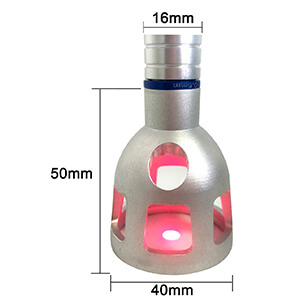 Advanced Operation Touchscreen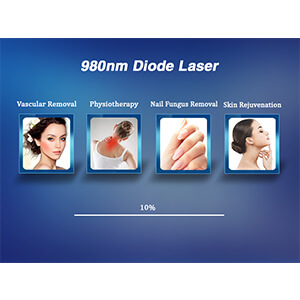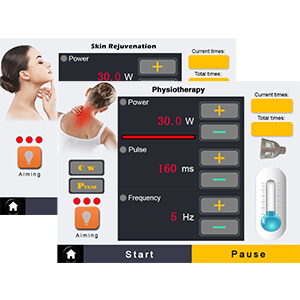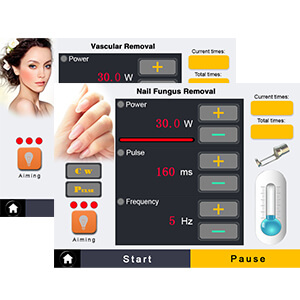 Integrated Operation interface, easy to operate and learn fast, continuous, and complete real-time feedback during the procedure, allowing physicians to control the treatment handpiece movement on the skin.
Technical Spcifications:
| | |
| --- | --- |
| Output | Fiber-optic coupling |
| Laser Wavelength | 980nm |
| Output Power | 1-30W (Options) |
| Pulse Width | 15ms-160ms |
| Pulse Frequency | 1-5 Hz, 10-30 Hz |
| Mode | Pulse mode, Continuous mode |
| Operate Mode | Touch screen |
| Language | English, Spanish, Russian, German, French, Portuguese, or Romanian |
| Aiming Beam | 650nm |
| Net/Gross Weight | 4kg/10kg |
| Input AC | 96-264V, 47-53Hz |
| Length Of Fiber | 2m |
| Operation interface | 8.0 inch |
| Cooling | Air cooling |
| Machine Dimensions | 360mm*340mm*200mm |
| Flightcase Dimensions | 460mm*440mm*290mm |
Accessories: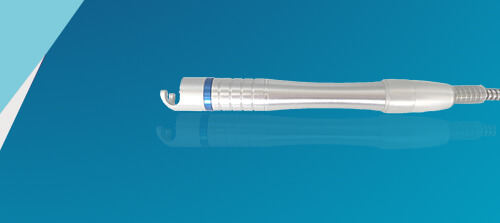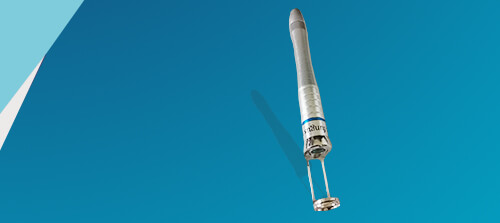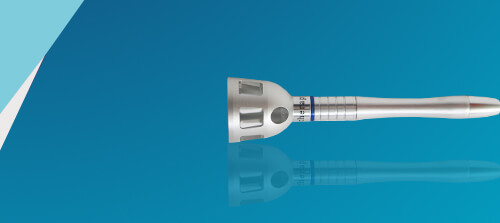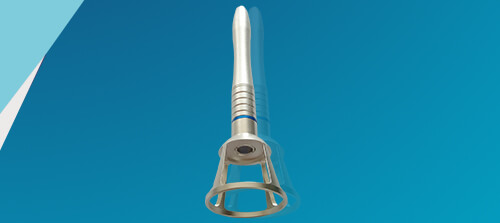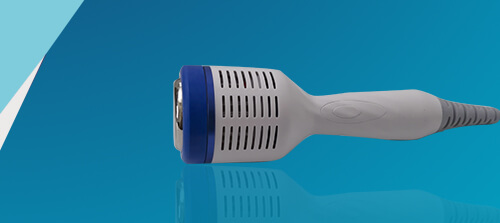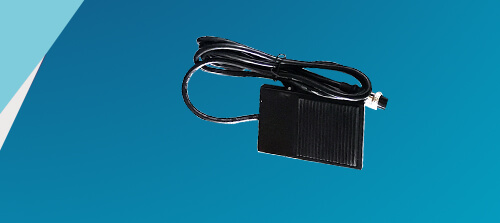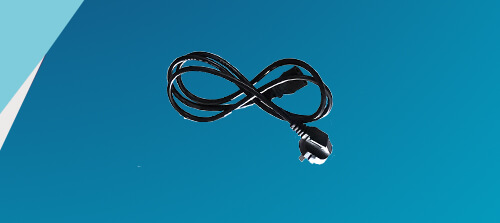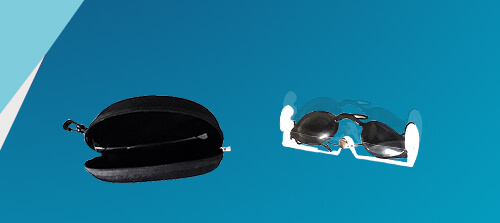 980nm Diode Laser Treatment For Varicose Veins Video:
Obviously, Laser treatment for varicose veins is fast, easy treatment, and the great results. In Addition, please see the 980nm diode laser machine for varicose veins video:
Optimal 980nm wavelength
Fast & Effective
High Energy 1-30 W
Unique 4 Treatment Modes
Laser Made In Germany
Pain-Free
Short Treatment Time
Laser Aiming Beam
980nm Diode Laser For Vascular Removal Treatment Before & After: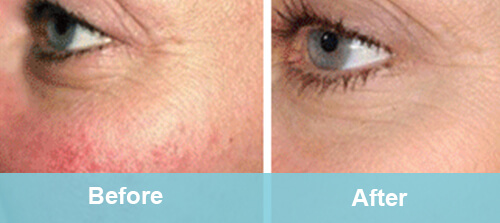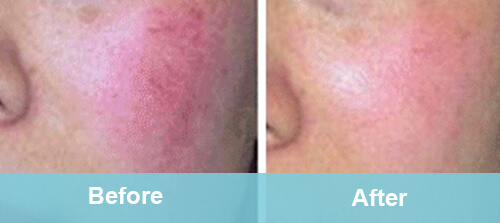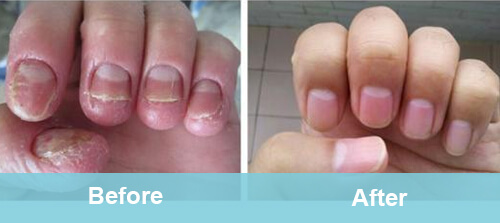 You May Also Like:
How to find the best treatment parameters?
1. To find the best treatment parameters need to be patient, it is recommended to start with small power and small pulse width. If a white skin patient with thin red blood, from the power of 4.0 watts, 40ms pulse width to start looking; if the white skin patient with thick red blood, from the power of 5.0W, 50ms pulse width looking for. According to this principle, plus a certain amount of treatment experience set the parameters of the beginning.
Find the best parameters that can be carried out according to the following steps:
2. First in the edge of the red blood region began to select a clearer thin red blood, as the test treatment.
3. The initial parameters for treatment, if you can not remove the red blood, then gradually increase the power, such as the 4.0 up to 4.2, and then increase until to see the red blood is removed, is the best treatment of power parameters, if you look at this time to dilute the redness or intermittent removal, get rid of not clean, the appropriate increase in pulse width, as increased from 40 to 50, until the red blood can be removed clean. The parameters obtained are the best parameters for the treatment of the patient.
4. How to confirm the best parameters?
When you find the best parameters, and then try to reduce the pulse width, if you can get rid of red blood at this time, the reduced pulse width as a treatment parameter, if reduced and found to remove the redness is not clean, then recovery increased to the original parameters, and confirm that this is the best treatment pulse width.
The same is true for energy regulation.

Suitable for most people to remove red blood treatment parameters is how much?
The default power-on parameter is suitable for most people's parameters, power is 6W, and pulse width of 50 ms.
What happens if the energy is too high?
There will be small blisters in the treatment area.
What is the significance of treatment parameters for treatment?
The power and pulse width are too large, you can remove the red blood, but may lead to blisters, and crusting.
The power and pulse width are too small, which may lead to not removing red blood or removing unclean when you see the redness of the desalination or intermittent removal, belong to the power and pulse being the too small result.
In the best treatment parameters, can we not blister and not scab?
For the general roughness of the red blood, under the best treatment parameters, can be completely no blisters and scabs. After treatment, to use of ice or some repair, care products are better.
However, for thicker, darker red blood, there is basically a little blister because of the high energy that must be applied to deliver the laser energy to the deeper red blood. In this case, small blisters and a few scabs are normal, and the patient should be clearly explained.
Do blisters and scabs have serious consequences? Will stay scarred? How to eliminate it?
blisters and scabs are a result of greater energy, in the treatment of thick red blood and varicose veins, even if the parameters are correct, there will be some, it does not matter; some customer's long-term use of cosmetics cause the stratum corneum thinning, will easy to play little blisters, it does not matter, will not leave scars. After the blisters, ice can be covered, and the use of a certain degree of repair product care to ease the user's mood.
What happens if the pulse width is too large?
When the pulse width is too large, you will see the skin turn red after treatment.
The course of treatment is divided into several courses, what is the interval time?
In general, it is recommended that the red blood area be divided into three areas from the inside to the outside, similar to the three concentric circles. When the first course of treatment ends, rest for 3-4 weeks, and go on the second course of treatment, in general, the external red blood is removed, and the middle of the red blood will self-remission part.
What are the precautions for treatment?
Hand-held devices such as pen state. Tilt angle of 45 degrees pen, targeting red blood, shot one time (listen to sound), Move the pen forward by about 1mm. In the beginning, you can adjust the frequency (1-5hz) to lower, such as 2-3HZ. After the skilled operation, the output can be treated as 5Hz, improving the speed of treatment. Red aiming must be aligned with red blood, if not aligned, may lead red blood to become dark. Note: Absolutely can not stand still, you must take a shot one step forward, or may cause blisters, and redness.
Vascular Laser Treatment Side Effects
Possible side effects may vary according to the type of laser used. Common side effects are usually temporary and may include redness, bruising, swelling, and crusting.
Rare side effects may include blistering, skin lightening or darkening, thinning of the skin, and scarring. Risks can be minimized by using cooling devices, such as

ICE CMOPRESS HAMMER

.
It is best to avoid laser treatment when the skin is heavily tanned as this treatment increases the possibility of color changes in the skin.
It is very important that you follow your practitioner's pre and post-treatment instructions.
How does your factory do regarding quality control?
PrettyLasers has a strict quality inspection department. Our engineers will carefully check and test the machines many times before we deliver them to you. To make sure you can get high-quality machines, only the machines that have passed the strict quality inspection can be delivered to you.
Do you offer OEM and ODM services?
Yes, PrettyLasers can offer you better OEM and ODM services. We have our own R&D department with 20 experienced designers and engineers and many production lines, so we have the great capacity to offer you high-quality beauty machines according to your needs, ideas, and samples.
Do you have any warranty?
Yes, PrettyLasers has. Two years warranty on the host machine is given. Six months free replacement warranty for handles, treatment heads, and parts.
How is your after-sale service?
PrettyLasers has a professional technology supporting team for your timely services. You can get the help you need in time by telephone, webcam, or online chat (Google Talk, Facebook, Skype, WhatsApp ). Please contact us once the machine has any problem. The best service will be offered.
---
Related Products