Aqua Facial Microdermabrasion Diamond Peel Machine PL-2
Aqua facial microdermabrasion diamond peel machine completely changes the traditional way, which is hand-cleaning skin relying on individual's practice skills, hydrafacial skin beauty machine, using vacuum suction mode controlled by intelligent process, through the combination of products and equipment, deep cleaning the skin and pores off horny, acne, blackheads and other impurities in a very short period of time. And improve the deep absorption of nutrition products, promote pores tightening, smooth skin, increase skin moisture, and make your skin whitening, moisturizing and good texture.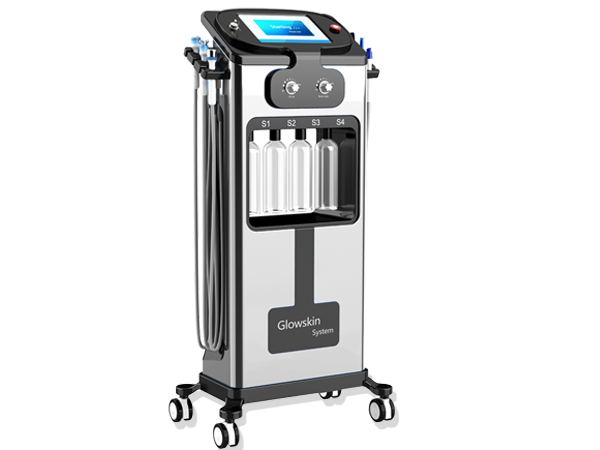 It is proven to have great benefits on the skin as the treatment activates skin rejuvenation. Get the skin you deserve with this facial treatment.
Benefits:
Suits for all skin types.

Ranks above IPL for skin rejuvenation.
Provides non-invasive, non-surgical procedure options
Shows immediate results without discomfort or downtime.
Targets specific skin concerns such as sun damage, fine lines and wrinkles, dehydration, and oily/congested skin.
High-tech treatment techniques, the operation is more accurate, simple, water and oxygen can be fully integrated.
Automatic flushing function.
Water, oxygen pressure regulate different parts of the treatment, the skin of different ages.
Mildly removes dead skin cells.

RF heating technology to regenerate collagen

With quick plug-in connectors, the connection is more convenient, simple.
What is a hydrafacial machine?
The hydrafacial machine also referred to as simply Hydrafacial is a non-abrasive, non-evasive, and non-laser treatment to remove the dead skin layer, clear out the pores, hydrate, and brighten the skin.
For those of you who aren't familiar with the hydradermabrasion procedure, it's basically the same as microdermabrasion, but instead of using crystals & diamonds to exfoliate, it uses water to extract and active serums. The hydrafacial machine is marketed on the 'Rejuvenation Stairway' as being more effective than microdermabrasion, chemical peels, non-ablative laser treatment, Botox, and IPL, and attributes their bold claims to the Hydradermabrasion Technology.  Basically, your skin is freshly cleared for deeper penetration. It's essentially a peel, microdermabrasion, and hydrating mask all in one.
More extensive HydraFacial treatments can also include features such as:
Hydro dermabrasion
Diamond dermabrasion/water diamond dermabrasion
BIO Handle
Spray treatment
The treatment cleanses the skin deeply and delivers nutrient-rich serums for a clearer and more radiant appearance.
All about hydrafacial machine
Hydrafacial machine is equipped with features that make treatments more efficient and luxurious at the same time. This facial treatment gives patients smoother, softer, and brighter skin. It draws out impurities while providing hydration to the skin. Hydrafacial machine comes with handpieces and serums that can rejuvenate skin. This three-step system leaves skin glowing and younger-looking. Discover how the system works here.
Deep cleansing
Deep cleansing to help loosen the deeper dirt, dead skin, and sebum from the pores, vacuum adsorption, fundamentally clean without damaging the skin. This is so important since sebum accumulation is the cause of blackheads and whiteheads, the precursors of acne.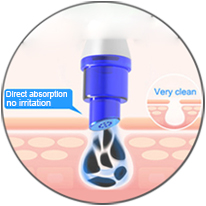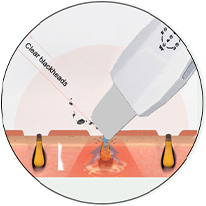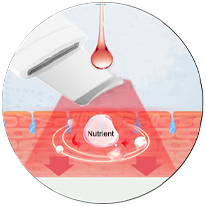 High-frequency virbration
High-frequency vibration combined with ultrasound removes dead skin and blackheads, cleans the face, and tightens the skin. Can be used with gel, water emulsion, introduction solution, etc. (operating face and body)
Radio frequency
The radio waves enter the deep part of the skin, and the internal natural resistance movement causes the skin to heat up. The use of dermal collagen cellulose immediately produces a contraction principle at 45~60℃, which can smooth wrinkles, tighten the skin and delay skin aging.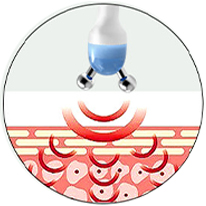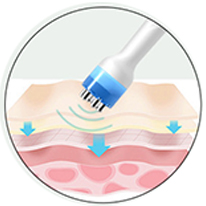 RF energy
The RF energy directly to the dermis
Stimulate collagen hyperplasia
Collagen swells to tighten the skin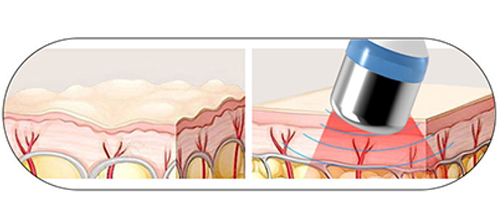 Ultrasonic waves
The Ultrasonic waves open the pores at a vibration frequency of 1 to 3 million per minute, and the nutrients are supplemented with nutrients in the form of fine molecular atomization, and the absorption rate is over 90%.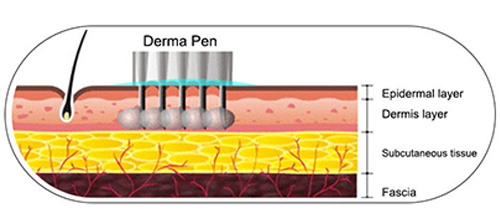 Derma pen
Microneedle therapy is available for kinds of skincare treatments. The handle can treat narrow areas (acne, wrinkles, scars), improves fine lines, wrinkle, and fine lines, and treat stretch marks.
Technology
Applicators
Aqua facial microdermabrasion diamond peel machine PL-2 offers an extensive array of applicators, each designed for a specific treatment and indication, together covering a full spectrum of solutions.
Hydra dermabrasion
Vacuum negative pressure, with the original liquid to wash the pores, clean the face dirt, acne, blackhead, take the dirty things away from the face.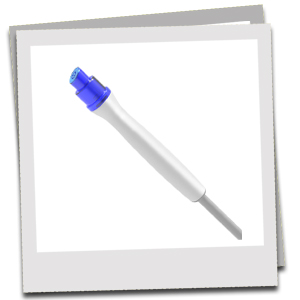 BIO
The micro-current can lift the face and eyes, wrinkle and fade the crow's feet, dark circles, eye bags, fine lines on the face, and make the skin firmer.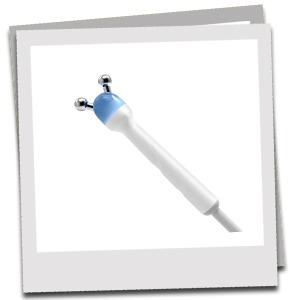 Skin scrubber
High-frequency vibration combined with ultrasound removes dead skin and blackheads, cleans the face, and tightens the skin. Can be used with gel, water emulsion, introduction solution, etc. (operating face and body)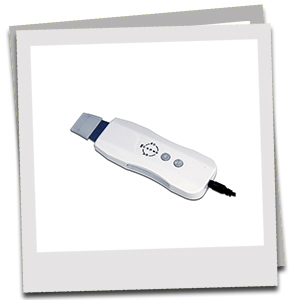 Ultrasonic
Promotes microcirculation, revitalizes skin, can be introduced into maintenance products to penetrate deep into the skin and accelerate absorption.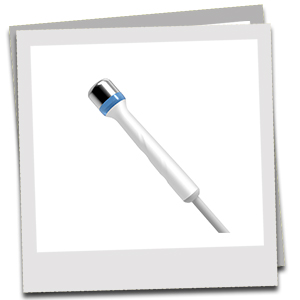 Six polar RF
Position tissue heating, open pores, promote contraction and tightening of subcutaneous collagen, reduce wrinkles and firm skin.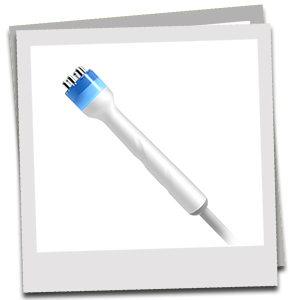 Derma pen
Ultra-deep in-depth technology injects a large number of small molecule nutrients into the skin, greatly improving the absorption of skincare. Wrinkle, American standard, freckle, whitening function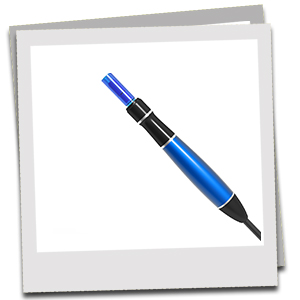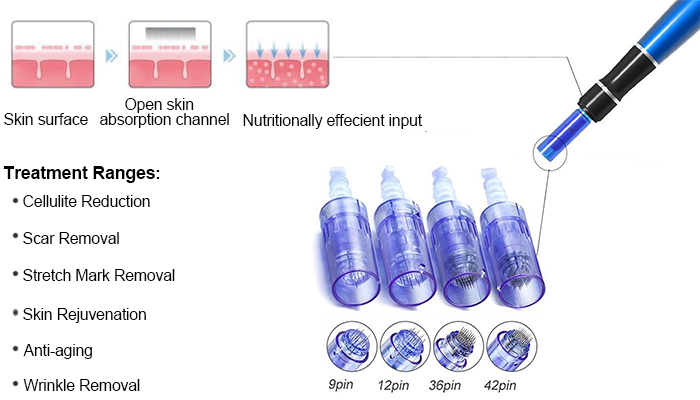 The Hydra Facial Skin Care Machine's Screen
The Aqua Facial Machine is suitable for all skin types.
Turn on the power switch and enter the following interface. You can click one of the four icons on the interface to enter different functions interface.
The 10.4-inch color touch screen can make it easier to operate and the appearance looks more beautiful.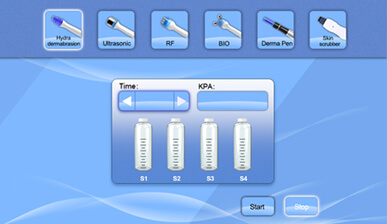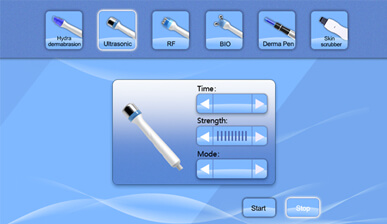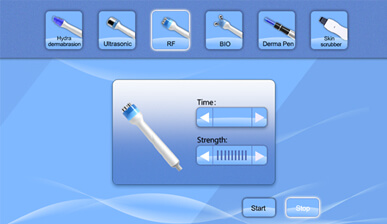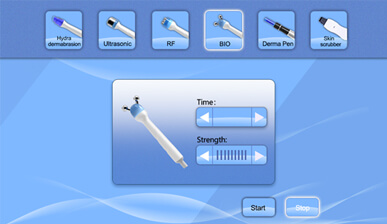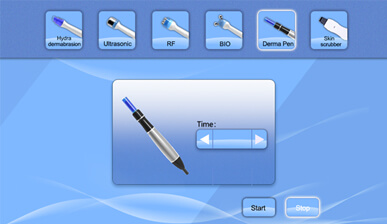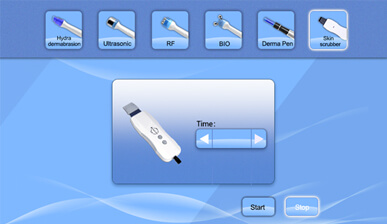 Technical Parameters
Hydra Facial Skin Care Machine
Skin scrubber
100-240VAC, 50/60Hz
Voltage & frequency
AC 220-240V;50/60Hz
Screen
10.4 inch
Power
250 W
Ultrasonic
1 MHZ
RF
1 MHZ
Package
117*59*49cm
Vacuum
90 KPa
Technology
Hydra dermabrasion /Ultrasound / BIO/RF/Skin scrubber/Derma pen
Working handles
Hydra dermabrasion /Ultrasound / BIO/RF/Skin scrubber/Derma pen
Derma pen
Speed Control:6 levels
Max speed:15000 times/MIN
Needle length: 0.25~3mm adjustable
Needle Number:12/9/36/42 needles
Net weight
40KG
Applicaitons

Hydradermabrasion
Hydrodermabrasion can quickly improve the appearance and texture of the skin. It is very effective in improving skin texture, reducing wrinkles, removing blackheads, and overall skin rejuvenation without pain or discomfort.
Skin cleaning
Blackheads removal
Skin rejuvenation
Ultrasonic
This handle can improve skin texture, large pores, and thick horny. Purifies the skin, reduces excess thick keratin, cleans pores, breaks down grease, and tightens pores.
Skin renewal
Enhance solutions absorbed
Promote blood circulation
Six Polar RF
This handle mainly heats the skin tissue to absorb a lot of heat energy and then combines with new collagen, smooth wrinkles, tighten the skin, and delay skin aging.
Skin tightening
Face lifting
BIO
This handle is suitable for the eyes. BIO can lift up skin with different levels, improve aging skin, cell metabolism, and blood circulation to help restore the skin's natural elasticity.
Face lifting
Wrinkle removal
Delay skin aging
Derma Pen
Microneedle therapy is available for kinds of skincare treatments. The handle can treat narrow areas (acne, wrinkles, scars), improves fine lines, wrinkle, and fine lines, and treat stretch marks.
Wrinkle removal
Acne removal
Shrink pores
Skin Scrubber
Deep into the pores, improve skin condition, deep cleansing to remove keratin, reduce fine lines, improve the skin's dark yellow pores, effectively remove wrinkles, eliminate dark circles and bags under the eyes, make the skin elastic.
Fast exfoliating
Deeply skin cleansing
Remove blackhead
Hydrafacial Before And After Pictures
Aqua facial microdermabrasion diamond peel machine PL-2 is a versatile machine that can help restore the youth of your skin. It deeply cleanses skin while restoring essential moisture and nutrients. The treatment is done in just three steps within 30 minutes. Below are the applications of hydrafacial machine. The effect is very well, there are pictures for your reference.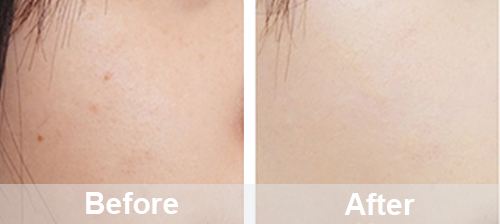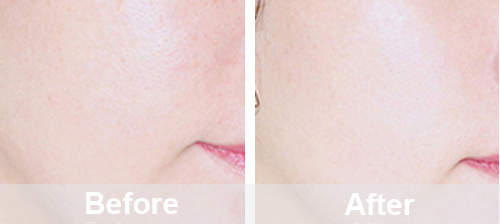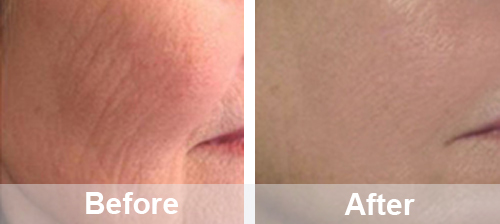 You May Also Like:
Hydrafacial Reviews
What is the best hydrafacial machine?
Aqua facial machine itself as a medical-grade facial rejuvenation that cleanses, detoxifies, exfoliates, extracts and hydrates in one treatment that is appropriate for all skin types—normal, oily, sensitive, aging. It also promises help with fine lines and wrinkles, pore size, and hyperpigmentation.
Features of the facial machine :
Hydro dermabrasion
Hydradermabrasion – the latest in skincare technology. Hydradermabrasion utilizes the natural healing powers of water and oxygen to effortlessly exfoliate the skin without the use of hard crystals or abrasive textured wands, generating deeply hydrated and healthier-looking skin.
Diamond dermabrasion/water diamond dermabrasion
Clean: Deep cleaning, clear skin stratum corneum, minimally invasive scar, clearing blackhead.
Wash: Deep cleaning dirt, clean skin
Rehabilitation: Improve dull skin, shrink pores, smooth skin, repair skin cells
BIO Handle
BIO working handle has a calming, soothing, and firming effect, shrinks pores, and reduces the swelling excrete by the process of metabolism, It has a great effect on skin lifting and the vessel and nerve will not be damaged.
Advantages of the hydrafacial machine:
 The 6 IN 1 multifunction hydra facial machine has 6 handles, more cost-effective.
This Hydra Facial machine is equipped with 4 liquid bottles, for different solutions.
16 tips for the Hydra Dermabrasion Handle and 4 tips(9-needles 12-needles 36-needles 42-needles) for the Derma Pen as gifts.
Touch screen, fast adjust, easy operation.
RF heating technology to regenerate collagen
The 6 IN 1 multifunction hydra facial machine is suitable for all skin types.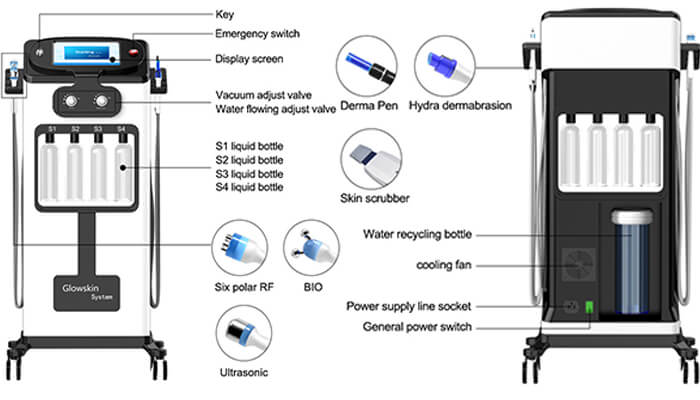 How long do Hydrafacial results last?
The smooth results and hydration may last 5 to 7 days or even longer. We don't believe in quick fixes, so one treatment per month is recommended for improving the appearance of fine lines, wrinkles, brown spots, oily and congested skin.
What is the benefit of Hydrafacial?
No Downtime with a Hydrafacial
The hydrafacial Procedure is Virtually Painless
Hydrafacial Works on Sensitive Skin
The Result is Younger-looking, Glowing, Healthier Skin
The Hydrafacial Treatment is Customizable
Extractions without side effects
Which is better microdermabrasion or hydrafacial?
Both facials help tackle skin concerns like dark spots, skin aging, sun damage, acne, and scars. However, they are different in terms of procedures, results, and comfort level during treatment. So what are microdermabrasion and hydrafacial?
Hydrafacial
Hydrafacial is a gentle and hydrating dermabrasion procedure. It is beneficial in so many ways. Hydrafacial is not just your ordinary facial. It can also treat various skin issues through the use of nutrient-rich serums and boosters on the skin. The machine uses a unique Hydradermabrasion technology to cleanse, exfoliate, and nourish.
Hydrafacial is a combination of various treatments in one session. It leaves skin plump, radiant, and moisturized. Get all the benefits of a facial treatment without the pain and downtime with Hydrafacial.
Microdermabrasion
Microdermabrasion is a popular facial that can resurface skin through a non-invasive procedure. The treatment causes a rough and pulling sensation to effectively remove impurities from the skin and pores. The treatment uses an abrasive tip that removes layers of dead skin cells, dirt, and oil.
How do they work?
Hydrafacial and microdermabrasion are skin resurfacing treatments that can remove dead skin cells and impurities from the skin. Both deliver dermabrasion to make skin clearer and more radiant.
Hydrafacial, on the other hand, feels very gentle on the skin. It exfoliates using hydradermabrasion technology, which uses liquid to lift off dead skin cells, dirt, and oil from the skin. This is called a total rejuvenation treatment because it combines various procedures in one session. These procedures include cleansing, exfoliation, infusion of serums, lymphatic massage, and LED light therapy. They create a synergistic effect that improves skin tone, texture, and suppleness.
Microdermabrasion uses an abrasive tip to resurface the skin. This works for dark spots, dull skin, and mild acne. The treatment uses vacuum technology that sucks impurities on the skin. Due to the abrasive tip of the device, the treatment may feel rough on the skin. The pulling motions can also cause redness or inflammation after the treatment.
While microdermabrasion is only one procedure, Hydrafacial is a combination of various procedures. You can definitely get the worth of your money with hydrafacial machine.
What can they treat?
As you know, hydrafacial is a treatment for many indications including wrinkles, fine lines, and severe acne. The treatment includes an infusion of nutrient-rich serums, lymphatic massage, and LED light therapy. As it exfoliates the skin, Hydrafacial improves lymphatic flow and collagen production as well. These enhance the effects of this facial treatment to reduce the appearance of blemishes, scars, and signs of skin aging.
Microdermabrasion's skin resurfacing procedure is suitable for exfoliating oily and congested skin. It effectively unclogs pores and removes the layer of dead skin cells from the surface of the skin. This helps improve skin radiance and fade dark spots or other types of hyperpigmentation. Microdermabrasion is not as effective on indications that affect the deeper layers of skin like wrinkles, fine lines, and scars. The treatment is not advised for moderate and severe acne as it can make the condition worse.
Based on the indications that they can treat, it is clear that hydrafacial machine is the first choice.
Comfort level
What's great about hydrafacial is that it leaves your skin looking younger and plumper without you doing anything ablative. Leave it all up to your trusted aesthetician to magically revive your skin. hydrafacial is the type of facial treatment that is so comfortable, you'd want to do it again.
The procedure is super easy, painless, and effective that you'll feel (or look) like a new person after. Microdermabrasion, while not painful, can feel a bit uncomfortable and rough due to the dry exfoliation and pulling on your skin. You may get microdermabrasion with other treatments like mask application for a soothing experience.
How much do Hydrafacials cost?
With a price tag ranging from $199-$300, it's certainly an investment. someone likely book a treatment again before a big event (like a wedding) or quarterly to reset my skin after a seasonal change. But if you have the bread, ball out because your skin will look lovely.

How much is a hydrafacial machine?
If you want to know the hydrafacial machine cost or discuss purchasing aesthetic laser machines or other medical laser machines, fill out the form below and we will get back to you ASAP. Or simply call Phone: +0086 15001300057