Professional 360 degrees cryolipolysis machine
360 degree cryolipolysis fat freezing machine is a professional advanced design for beauty spas, clinics, and at-home use. PrettyLasers's 360-degree applicators are designed with 10 different interchangeable contours to adapt to the whole body fat freezing treatment. 360° fat freeze is the latest generation of fat freezing technology for advanced non-invasive fat reduction and body cool sculpting with minimal to no downtime. It is also popularly known as cryolipolysis or cool sculpting.
Compared to previous generation 2-sided cooling fat freeze machines, 360 surround freezing allows more fat cells per treatment to be targeted, boosting treatment efficacy, with up to 28% fat reduction in 1 session!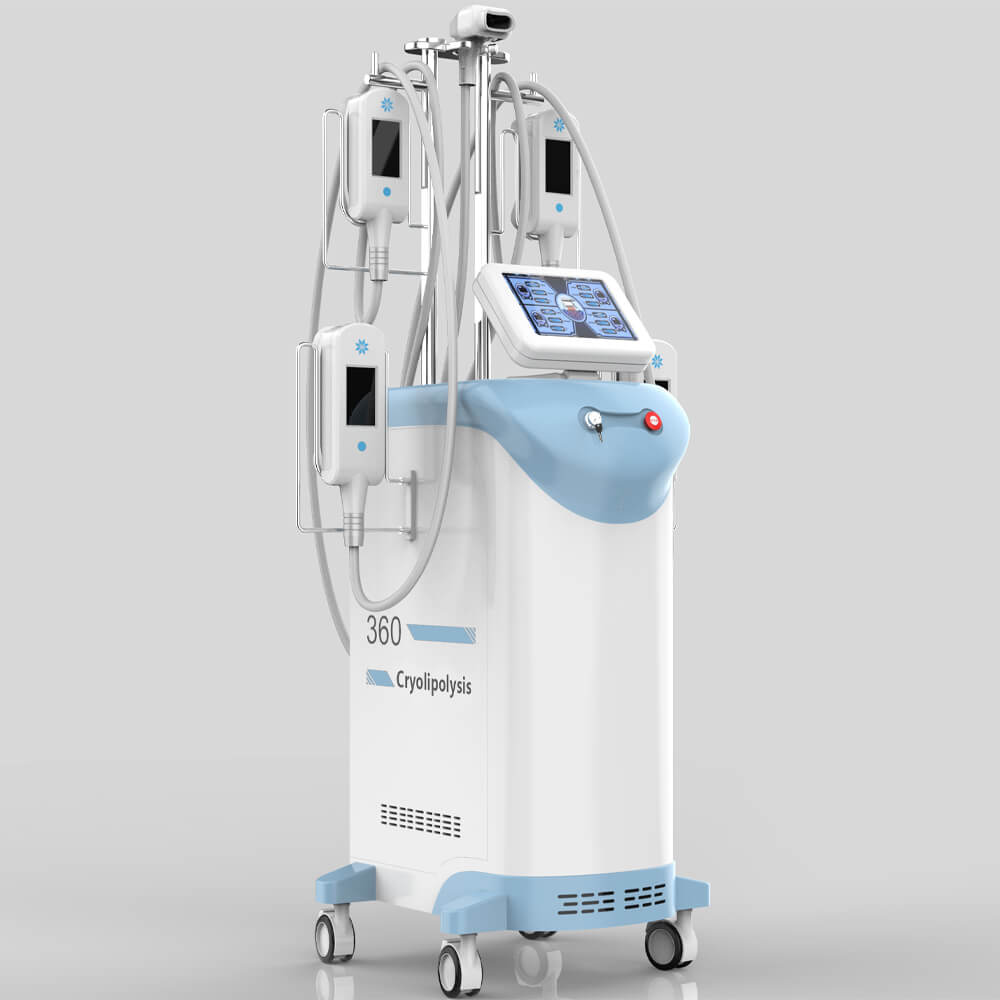 To ensure safe and effective stubborn fat removal. 360° Surround cryo plates only work on fat deposits for crystallization. The professional cryoplipolysis machine PL-A360 will not destroy the surrounding tissues or nerve areas. COOLSCULPTING technology safely delivers precisely controlled cooling to gently and effectively target the fat cells underneath the skin.
Benefits:
Simple and Comfortable
Preheating temperature can reach 43℃, cooling temperature after 3 minutes can reach -13℃

Upgraded 360°Surround Cooling

No limitations for the skin type, body area, and ages
Safe and Effective
No downtime
Permanently destroys fat cells
Proven results that last
No surgery or needles
The applicators are easy and fast to exchange
Mini probe for double chin and knees fat removal
10 different sizes handle cups – perfect for whole-body fat freezing treatment
Multiple areas can be treated in 1 session
Excellent results
Technology
With the combination of cool sculpting and cryo-electrophoresis, PL-A360 is the most effective and cutting-edge technology that offers a significant reduction in subcutaneous fat layer thickness and circumference.
Thermal Shock Lipolysis:
PL-A360 works via an innovative, new technology called Thermal Shock lipolysis. It works by a process called thermal contrast lipolysis which uses a combination of hot and cold temperatures to target fat cells.
Thermal shock therapy combined two sources (Cryolipolysis and Hyperthermia), as a global and broad-spectrum response to compared to the other cryolipolysis systems available today on the market, The target area is treated with a triple thermal shock of heating – cooling- heating, applied for a specific duration by using sophisticated automated software in a dynamic, sequential and temperature controlled manner.

The procedure takes starts with the temperature at 43℃ for approximately 10 minutes heating action to "Liquefy" the fat cells. Following the initial heating, A cooling at the temperature of -2℃ for 35 minutes to induce cell death, In the last step, the target tissue is warmed again at 43℃ to optimize the treatment.
Clinical proved that approximately 10% more fat cells are destroyed in a Thermal-Shock treatment compared to typical fat freezing procedures.
360 Degree Surrounding Cooling Applicator:
PL-A360 offers a 360-degree cooling applicator with a 100% cooling effective surface, ensuring that the cooling effective area covers more than two cryo plates of other cryolipolysis machines. The excellent management of the cooling allows a shorter session with a high patient satisfaction rate.
Up to 2 applicators treat simultaneously allows maximum flexibility Complete body remodeling by various shapes and sizes of applicators Shorten treatment time by half: 35 minutes only. You can treat more patients and get more revenue.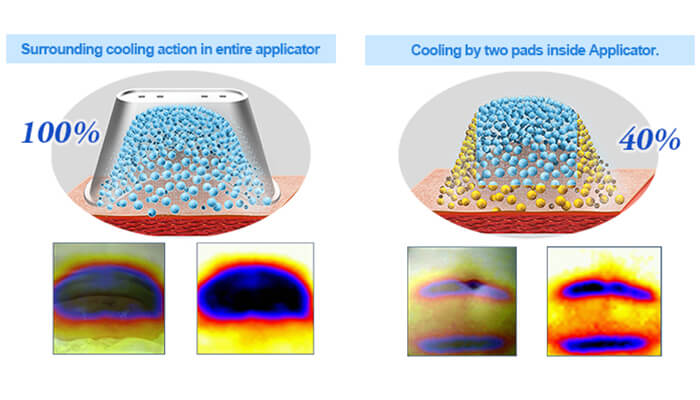 Innovative 360° cryolipolysis applicator built-in with electrophoration system:
Electroporation allows the cooling to be conducted homogeneously to the fat cell creating uniform freezing effects, and the action of low-frequency currents speed up drainage and carry out volume reduction actions, which is scientifically proven to offer a safe, non-invasive and reliable procedure for the selective reduction of fat cells, meanwhile lead to tightening and lifting effects on treated skin, thanks to the pulse currents stimulates fibroblast which involves repair of collagen and elastin, thus improve skin elasticity and texture.
Cool Sculpting by ZELTIQ – 360° cryolipolysis machine
The Cool Sculpting procedure eliminates stubborn fat safely and effectively, without surgery or downtime.
This fat reduction treatment is the only FDA-cleared procedure to use controlled cooling to safely target and eliminate diet- and exercise-resistant fat. Cool Sculpting results are proven, noticeable, and lasting, so you'll look and feel great from every angle.
The 360° fat freeze machine intelligently targets fat cells whilst causing no damage to the surrounding areas. Fat freezing works by causing cell apoptosis (fat cell death) at very cold temperatures.
Over the next 2 to 3 months, the body will metabolize these frozen fat cells and remove them naturally from the body.
Up to 25% reduction of fat cells can be achieved in 1 session. The treatment can be repeated in 4 to 6 weeks for even better results!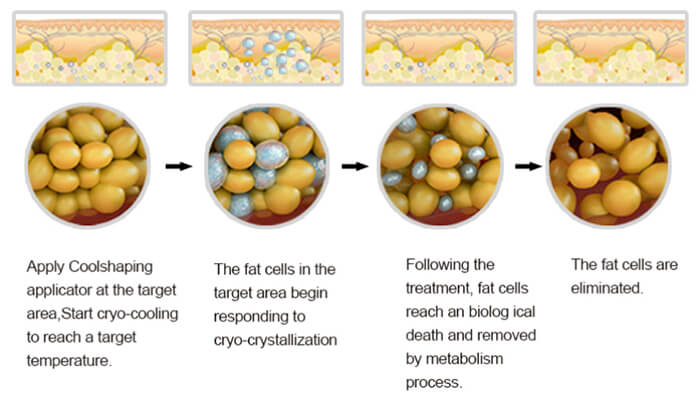 Panniculitis
The 360 cool sculpt machine carefully selected cooling cups suction the skin where fat deposits are present upon contact.
Apoptosis
The 360° surround cup area begins to freeze the subcutaneous fat layer.
Phagocytosis
Dead fat cell debris is consumed by phagocytes and processed through the body's metabolism.
360 Degree Cryolipolysis Machine Applicators
This versatile applicator effectively treats lots of different areas of the body, from bigger bulges to smaller pockets.
SMALLCOOL
Designed to target fat, the SMALLCOOL applicator is the latest addition from PrettyLasers and is specifically designed to target upper arm fat. The SMALLCRYO works effectively on other small pockets of fatty tissue such as the back of thighs, arms, and knees, among others. The entire treatment takes about 35 minutes, which makes removing, fat easier than ever.
Contour sizes:
125*55*45mm
140*55*45mm
150*55*45mm
Treatment areas: Inner thighs, arms, and bra line, crus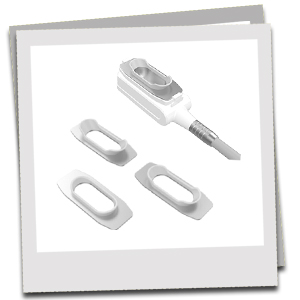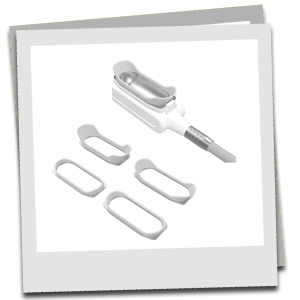 MEDIUMCOOL
The new cup design on the MEDIUMCOOL applicator is one of the most innovative and efficient ways to target fat. Bulging in the upper and vertical areas within the inner thighs can be frozen and reduced. The MEDIUMCOOL's ability to reduce inner thigh fat makes this applicator especially appealing to patients wanting "thigh gaps." Additionally, MEDIUMCOOL reduces treatment time by nearly 50%! All done more comfortably and with less bruising than ever. PL-A360 comes with 2 MEDIUMCOOL applicators. And Its 4 contours are securely fastened to the MEDIUMCOOL applicator quickly, very convenient for different treatment areas.
Contour sizes:
180*70*43mm
190*70*43mm
210*70*43mm
220*70*50mm
Treatment areas: Abdomen, flanks, love handles, banana rolls, and bra line
LARGECOOL
Stubborn fat in the abdomen areas, waist, and back met its match with the LARGECOOL applicator. It is one of the most reliable and easiest ways to reduce unwanted fat from the stomach region. In addition, the LARGECOOL contours the abdomen to define musculature, sculpting the ideal abs. The applicator's propensity for shaping the abdomen area is unequaled. It's part of why the LARGECOOL is used by almost all Cool Sculpting patients.
It is one of the largest applicators available since it is designed for larger treatment areas. With a new and improved Max applicator, fat can be frozen in about 45 minutes. No problem for removing excess blubber fat from the chest (ideal for reducing moobs, or man boobs,) hips,  and arms. The LARGECOOL renders maximal fat reduction results.
Contour sizes:
Treatment areas: Upper abdomen, lower abdomen, belly, back and love handles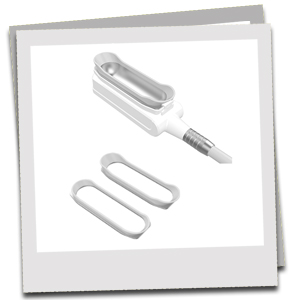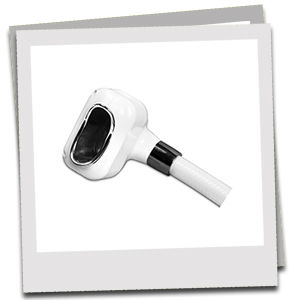 MINICOOL for double chin and knees treatment
The MINICOOL may be the smallest applicator on the line, but it still works efficiently. The small size is ideal for targeting and reaching areas such as double chin fat. The MiniCool renders one of the best non-surgical results when it comes to fat reduction for double chins. In addition to the fat removal, the MiniCool was recently cleared by the FDA to improve the appearance of skin laxity in the neck and chin area, offering a double solution for a double chin.
Contour size:
Treatment areas: Under the chin, arm, and above the knee
Technical Parameters
360° Cryolipolysis Machine
Voltage
220V/50Hz or 110V/50Hz or 110V/60Hz
Machine Power
1600 W
Cooling System
Water cooling, Air cooling, Semiconductor
Vacuum Output Pressure
0 – 100kpa
Cro Applicator Number
5 Applicators
Function
360° cryolipolysis machine
Temperature
-13℃/+43℃(Warm-up to 43℃ in the first three minutes, and then start cooling, the lowest temperature can reach -13℃)
Machine Measure
105cm*470*550mm
Outside Package
59*75*122 CM
Cryolipolysis Treatment
The beautician or therapist will use a high-quality cryolipolysis machine to do the procedure. The 360-degree fat freezing machine PL-A360 has 5 different size applicators for any spot and any angel fat removal treatments.

During the cryolipolysis treatment, the doctor will apply the anti-freezing membrane and applicator to the body area. The intelligent applicator delivers controlled cooling to the subcutaneous fat cells.
The doctor will set the fittest temperature, vacuum, and treatment times on the target area. The 360 fat freeze machine PL-A360 could work at the same time, so you don't need to worry about the treatments that will take a long time.
You may feel pulling and pinching during the process because the cool sculpting machine needs a vacuum to suction the targeted area. The pain is acceptable during the treatment. The fat-freezing treatment generally takes 30 minutes to one hour. The patients can read, listen to music or even work during the procedure.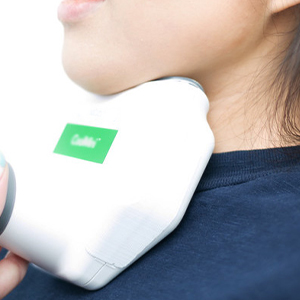 You May Also Like:
Cool Sculpting Before And After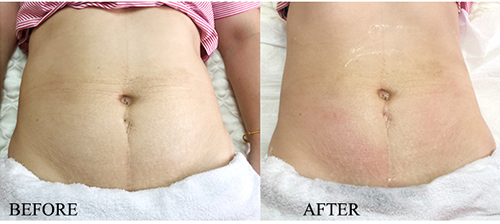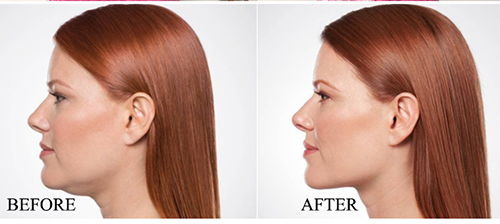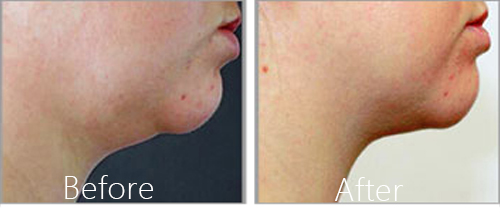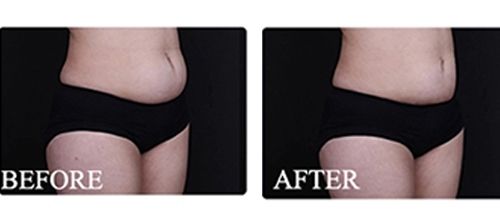 360 Cryolipolysis Reviews

What is a 360 cool sculpting machine?
The professional 360-degree cryoplipolysis machine PL-A360, also known as Coolsculpting, Cryolipolysis or simply Fat Freezing is a non-surgical treatment used to destroy fat cells in a safe and controlled manner. The simple procedure involves delivering targeted cooling to fat cells underneath the skin. After a small amount of time, these fat cells begin to freeze (crystallize) and die off. Over time the body naturally eliminates these dead fat cells, leaving a slimmer, contoured figure.
What are the highlights of a professional 360-degree cryo plipolysis machine PL-A360?
Maximum Profitability
100% surrounding cooling applicator instead of 40% cooling panel by two plates
Up to 2 applicators treat simultaneously allows maximum flexibility Complete body remodeling by various shapes and sizes of applicators Shorten treatment time by half: 35 minutes only.
Maximum safety
The temperature deviation is accurate to 0.1℃. The unique thermal and chill system can minimum reduce the risk of frostbite. Unified precise cryotherapy temperature on both applicator and machine display.
A double Temperature control system allows unified precise cooling performance.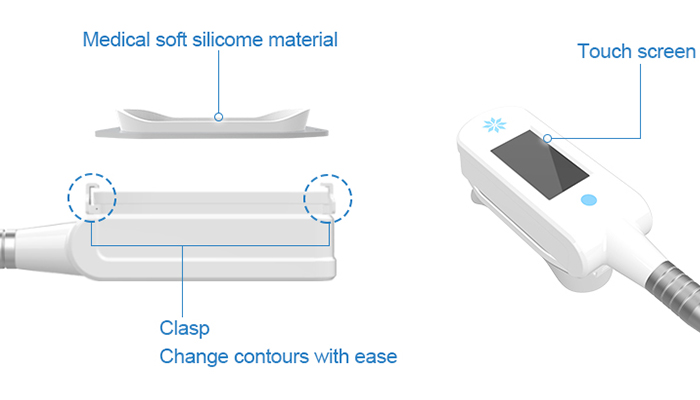 Greater Comfort
Medical Silicon applicators avoid hurt from hard metal.
More tissue treated
The new design provides a larger cooling area, about 60% more tissue treated instead of two plates cooling system.
Replaceable Contours
10 different replaceable contours for optional
The creative concept of a cooling applicator makes it possible to exchange different types of cooling contours easily without buying an extra applicator
Different contours Versatile for multiple area treatments, including the hips, flanks, midsection, thighs, and back. The applicators are even effective in hard-to-reach areas like bra bulges and the upper arms
What can I expect for a CoolSculpting treatment?
CoolSculpting,  also called cryolipolysis, is a non-invasive and non-surgical body slimming and shaping. The body contouring procedure works on the fat cells in the areas treated by a safe and controlled cooling. The study has shown 20%-25 fat cells will be removed by one treatment.
What should I prepare before cool sculpting treatment?
Every people has a different body type, your doctors will judge if you are a candidate before a Zeltiq cool sculpting treatment. The 360 fat freeze machine PL-A360 uses surrounding 360 cooling, which is safe and has almost no recovery time.
Actually, you don't need to prepare too much for cool sculpting treatment. It is a non-surgical procedure. However, the doctors will also confirm if you are fit for this treatment. An ideal candidate is a fit and healthy body. Applying aspirin(anti-inflammatories) before the procedure will reduce the risk. The doctors will take a photo to make before and after the comparison.
How much does Cool Sculpting cost?
There is not a fixed price. The cost is decided by the body area being treated. The bigger the treatment area, the higher the cost. Treating more areas can also increase the cost. Where are you from, which machine you are using, and your health are other factors in the total cost of CoolSculpting treatment.
The CoolSculpting official web says the average cost is between $2,000 and $4,000 per session. You could also contact us for detailed solutions for the cost of cool sculpting machine treatment.
Does the Cool Sculpting machine really work?
The results for Cool Sculpting treatment will be obvious and last a long time. The reason is the technology Cool Sculpting kills off fat cells, and will not come back.
But if you gain weight after your Cool Sculpting treatment, you may gain fat back in the treated area or areas. In general, the best results will find 2 or 3 months later.
Is Coolsculpting treatment permanent?
Yes, cool sculpting machine treatment is permanent. But the permanent results are on the basics of controlling your weight. If you gain weight and do not change your diet, the results will be much reduced.
Is cryolipolysis treatment safe?
Yes, it is safe. Cryolipolysis is a non-invasive procedure, the risk and side effects are very low. Unlike two sides cooling, 360° cryolipolysis machine PL-A360 can cover all the area of the target area. The energy delivery is even.
360 surrounding cooling uses medical silicone material for the fat freezing applicator. Silicon applicators are soft and comfortable. There is no risk for frostbiting.
What areas can be worked on?
Chin (double chin)
Underarm pocket
Back
Bra bulge
Abdomen
Flanks ("love handles")
Inner and outer thigh
Above-the-knee
Under-the-glutes ("banana roll")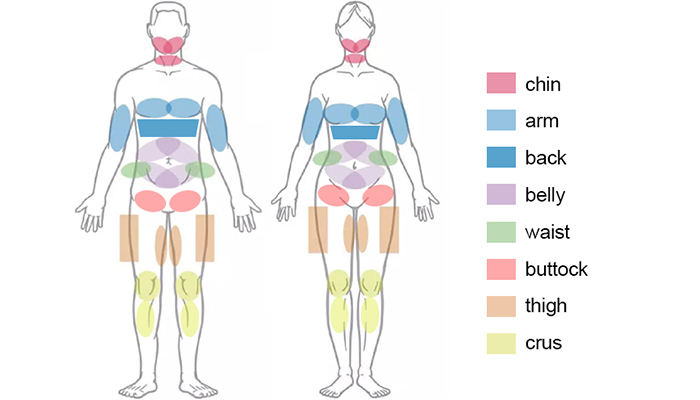 What are the benefits of a 360-degree cool sculpting machine's applicators?
360° cryolipolysis machine PL-A360's applicators (SMALLCOOL, MEDIUMCOOL, LARGECOOL, MINICOOL ) are equipped with 10 different contours. Their benefits include:
Greater comfort

– The enhanced cup designed brings more comfort

Shorter treatment time

– The new applicators cut the duration of the treatment by almost half

More fat treated

– New designs enable treatment or cooling of larger areas
How much is a Zeltiq cool sculpting machine?
There are many different cool sculpting machine brands on the market. 360° cryolipolysis machine PL-A360 is the state-of-the-art technology that has a different type of contours. PL-A360 has 5 different applicators, which are perfect for the whole body fat freezing treatment.
If you want to buy the Professional Zeltiq coolsculpting  machine, PL-A360 is your optimal choice. Unlike two sides cryolipolysis machine, coolsculpting has no limitations. 360 fat freeze machine PL-A360 is fit to any spot at any angle. If you want to know the Cryolipolysis Machine Price, please directly fill in the below form: