Hydrafacial Machines
Hydrafacial machine (Hydradermabrasion) – the latest in skincare technology. Hydradermabrasion utilizes the natural healing powers of water and oxygen to effortlessly exfoliate the skin without the use of hard crystals or abrasive textured wands, generating deeply hydrated and healthier-looking skin.
Reveal radiant and younger-looking skin with Hydrafacial machines. The system provides hydra dermabrasion – a treatment that gets rid of impurities from the skin while hydrating skin with nourishing serums. The treatment is a three-step process that cleanses, exfoliates, and rejuvenates the skin. Hydrafacial is more than just any ordinary facial. It is proven to have great benefits on the skin as the treatment activates skin rejuvenation. Get the skin you deserve with this facial treatment. Discover more of hydrafacial machines here:
Hydra Dermabarsion Machines
Technology
Hydro dermabrasion
Hydradermabrasion (Hydra Facial) – the latest in skincare technology. Hydradermabrasion utilizes the natural healing powers of water and oxygen to effortlessly exfoliate the skin without the use of hard crystals or abrasive textured wands, generating deeply hydrated and healthier-looking skin.
Serum softens, lifts, and extracts sebum & impurities.
Serum cleanses & hydrates skin.
Dead cells & impurities are vacuumed away.
Abrasive Hydra tip exfoliates & extracts impurities.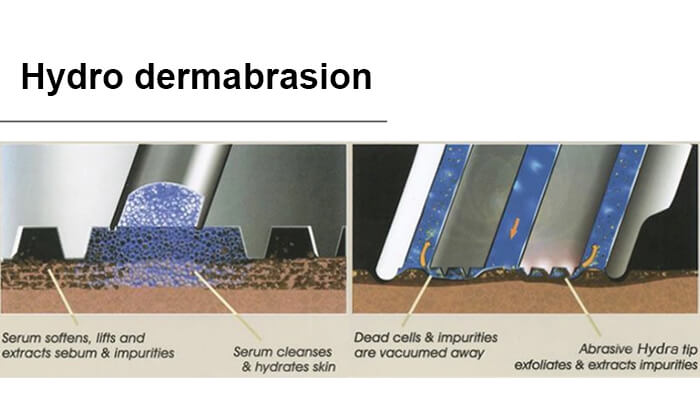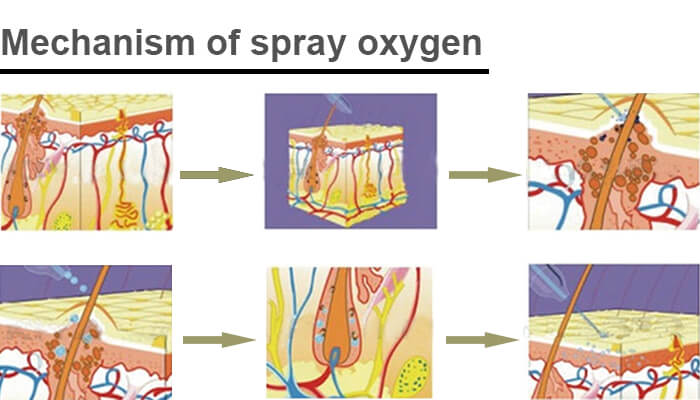 Mechanism of spray oxygen – Oxygen spray gun, oxygen injecor, oxygen jet peel
Oxygen jet peel
The Jet peel treatment combines 100% oxygen and sterile saline to gently cleanse and hydrate the skin. The combination is delivered much like an airbrush treatment (mini pressure wash) and the effect is amazing. This gentle cleansing unclogs pores and removes dirt and makeup that can build up on the skin's surface over time. The infusion of oxygen acts like a dose of Vitamin E to refresh the skin's texture and appearance.
Photon therapy (7 Colors)
Bio-Light Therapy is the interaction of light, delivered through Light Emitting Diodes (LEDs), to cause bio-stimulation on cell receptors. Bio-Light therapy encourages natural cell renewal and healing. By stimulating these actions, damamge casued by the sun, the envrionment, natural aging, and other external factors can be safely and painlessly be remedied. Various studies around the world suggest that Bio-Light Therapy stimulates blood and lymph circulation.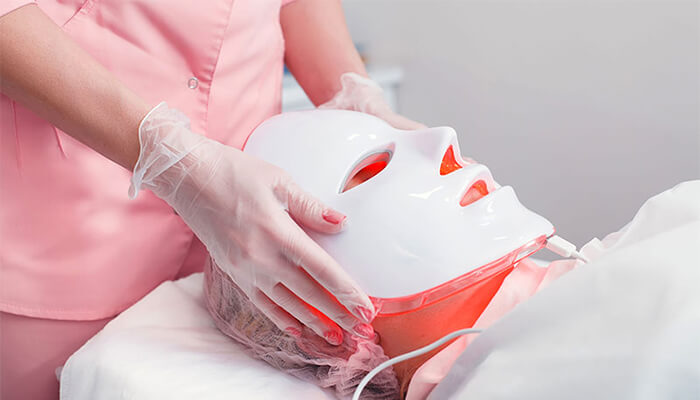 High frequency
High frequency function is beauty salon acne-prone skin treatment good assistant of the high frequency current heating can penetrate the skin fiber, promote the blood circulation, help skin absorb nutrition, eliminate waste, the heat can relax nerves, helping solvents penetrate the skin, reduce skin secretion, and sterilization, the role of promoting wound healing, the effect is remarkable.
1. use special ultraviolet radiation for local or punctiform light, have an antiseptic effect, accelerate style skin wound healing.
2. remove surface spots, acne and treat black spots.
Skin scrubber
The use of ultrasonic technology will change from 28000 times per second of electric shock waves to 28000 times per second of mechanical vibration waves the muscles of the body to me have osmosis. Can make skin more deep cells produce excited, so long as you use this instrument is used together with the corresponding potions or essence effect, can quickly eliminate shading wrinkles whelk corneous layer, able to pore dirt thoroughly clean skin, make skin shining white, recover.
Diamond Dermabrasion
Diamond Dermabrasion work head can cover the dead skin cells and absorb them, and the powerful water-absorbent grinding head can completely purify the keratin. Effectively promotes blood flow to the skin and helps produce collagen.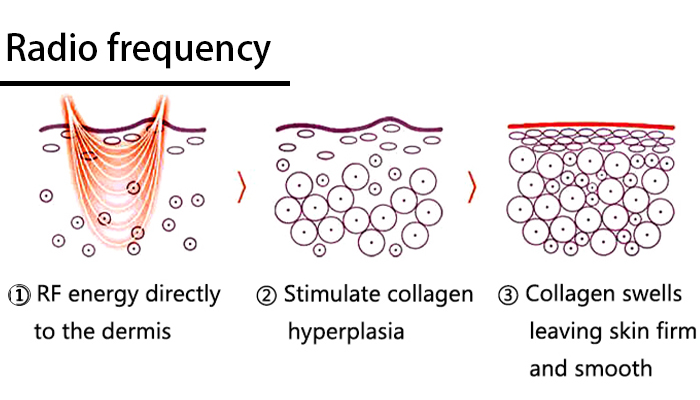 Radio frequency
The radio waves enter the deep part of the skin, and the internal natural resistance movement causes the skin to heat up. The use of dermal collagen cellulose immediately produces a contraction principle at 45~60℃, which can smooth wrinkles, tighten the skin and delay skin aging.

Benefits Of Hydrafacial Machine
With hydrafacial machine, you can experience the luxury of facials and get the results of medical treatments. Each session can be tailored for specific skin types and concerns. Hydradermabrasion technology makes it possible to rejuvenate skin with a non-invasive procedure. Combined with nutrient-rich serums and boosters, the treatment leaves skin clear, radiant, and hydrated. Here are the various benefits you can get from the treatment.
Clear and radiant skin
Restore the radiance of dull and tired skin with hydrafacial machine. It can remove impurities such as excess oil, dirt, and dead skin cells from the skin. The machine comes with handpieces for cleansing, exfoliation, and hydration including accessories for lymphatic drainage and LED light therapy.
The treatment gently exfoliates the skin to give it a clear and renewed appearance. It can unclog pores as well, preventing acne from happening. Nutrient-rich serums are applied to the skin throughout the treatment, restoring the moisture balance. This can give skin a radiant complexion.
Reduces fine lines and wrinkles
Skin aging can cause wrinkles and fine lines to form on the skin. Hydrafacial machines can help restore the firm and supple texture of your skin. The machine uses hydra dermabrasion technology, which can exfoliate the skin without causing damage. It uses nourishing serums that deliver anti-aging benefits.
The treatment can be combined with lymphatic massage and LED light therapy. These processes help improve blood circulation, collagen synthesis, and skin renewal. These are the natural biological processes of skin essential for maintaining its smooth and plump texture.
Vacuum with RF heat energy
The perfect combination of vacuum and RF heat energy to deeply do massage in the different depth of fat layers, break and dissolve cellulite, tighten and shape body. It can break up the subcutaneous fat, decrease cellulite accumulation, smooth lymph and discharge the fatty acid and toxin that is decomposed through the lymph system.
Improved lymphatic drainage
Lymphatic drainage is not only good for your overall health, but it can also benefit your skin too. Lymphatic therapy uses facial massage with a glass handpiece to make your face less puffy. It improves blood circulation, giving skin a healthy, radiant glow.
The treatment drains lymphatic fluid on the face and body. The lymphatic fluid contains waste and toxins that can make your skin look dull and puffy. The massage detoxifies the skin, which can help prevent inflammation and redness. This is suitable for oily and acne-prone skin.
Treats and prevents acne
Hydrafacial machine delivers gentle cleansing and exfoliation that is good for oily and acne-prone skin. The machine can unclog pores and remove impurities from the surface of the skin. The serums applied help minimize pores and prevent clogging too.
The system comes with blue LED lights that emit wavelengths reaching into the deeper layers of the skin. Blue lights are known to kill acne-causing bacteria. LED lights also soothe redness and inflammation, giving skin a clearer and fresher appearance.
Accurate
High-tech treatment techniques, the operation is more accurate, simple, water and oxygen can be fully
integrated.
No downtime with a hydrafacial
In just around 30 minutes, a hydrafacial machine can give you clearer, more radiant skin with little to zero irritation, meaning virtually no downtime. The treatment has become extremely popular because it has virtually no downtime and can improve skin glow, hydration, and radiance in just 30 minutes.
No special preparation is required, and patients can return to their normal activities (including wearing makeup) immediately after treatment. Best yet, you'll witness a camera-ready reduction in visible pores and fine lines with better skin texture, firmness, and a brighter, glowing complexion.
The hydrafacial procedure is virtually painless.
Because the liquid is deposited with every swipe of the treatment wand (which is a smooth, plastic-tipped wand), patients will never feel scraping or skin pulling. There's no needling, pinching, abrasion, or anything else. The process is very gentle without any uncomfortable burning or unpleasant reactions. In fact, many patients find treatment enjoyable and relaxing.
Applications of hydrafacial
Hydrafacial is a versatile machine that can help restore the youth of your skin. It deeply cleanses skin while restoring essential moisture and nutrients. The treatment is done in just three steps within 30 minutes. The facial treatment leaves skin clear, hydrated, and looking younger. Below are the applications of the machine and their benefits for the skin.
Deep cleaning, Oily skin improvement.
Scar removal: all kinds of scars such as scar left by laser, burn and surgery, etc.
Acne: blain acne, scabby acne, allergic acne, papilla acne, improving the appearance of lipidic skin and acne pit.
Skincare: skin whitening and softening, facial lifting and tightening, eye bag and black eye circle removing, weary skin, and gloom yellow skin improving.
Wrinkle reduction: reduce wrinkles around canthus, furrow.
Hair regrowth: has a good effect on Alopecia areata, baldness, loss of hair, etc.
To improve allergic skin.
Water replenishing to skin.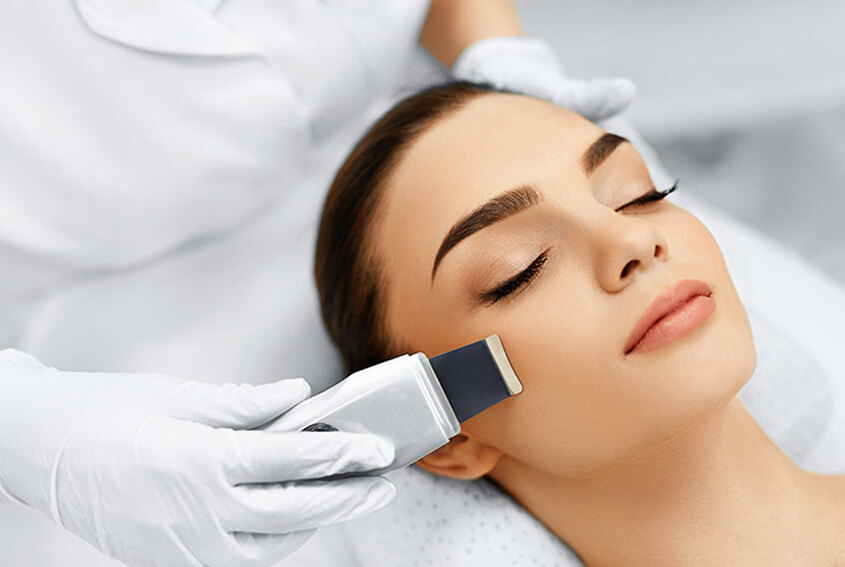 Hydro Facial System Before And After Pictures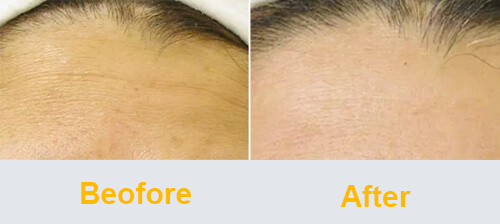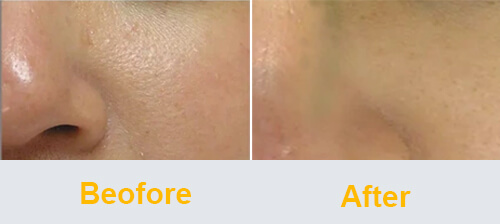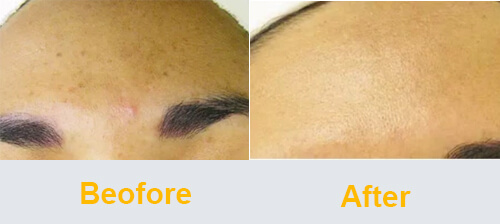 Hydra dermabrasion treatments are designed to treat fine lines and wrinkles, nasolabial folds, hyperpigmentation, and oily and congested skin. Here are a hydrafacial treatment before and after pictures.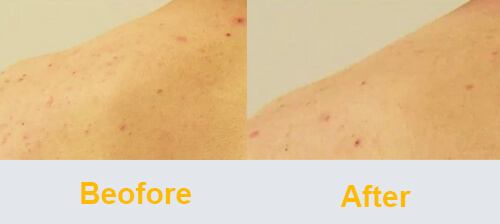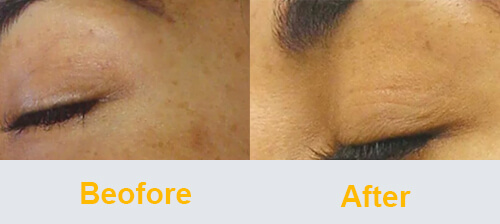 Hydrafacial machine is used to treat various skin concerns including wrinkles and fine lines. The treatment includes the application of nutrient-rich serums that help improve skin tone, texture, and elasticity. The serums used can be paired with boosters for greater effect. LED light therapy can help prevent premature skin aging too.
What can Hydra Facial treat?
HydraFacial is recommended for treating blackheads, acne, Demodex, mites, sebum, etc. Blackheads formed by perspiration, sebum, and dust particles blocking pores are removed using aqua facial treatment with ease.
Hydrafacial gets rid of P.acne bacteria which is the leading cause of acne vulgaris, resulting in enhanced skin condition. Demodex mites live in the skin by eating sebum but are weak against acid. Hydrafacial controls the propagation of these parasites and provides trouble-free skin. Hydrafacial treatment cleans sebum from the sebaceous gland and helps skin breathe.
Does it really work?
Of course! The Oxygen Facial provides oxygen to all the cells in your skin, hydrates them, and promotes collagen production. And the results are immediate.
Are there any side effects?
After the oxygen facial, you can resume your normal lifestyle immediately. It is not painful as other invasive skin treatments and does not cause any itching, irritation, or rashes.
What can I expect during the treatment?
The skincare professional cleanses your face thoroughly and blasts a serum/tonic containing vitamins and minerals into your skin. Your skin is plumped with oxygen. Then, she applies a soothing mask to calm your skin. And once the mask is cleared, she follows up with a tonic and moisturizer.
Do I need to do this regularly?
Immediately after your first session, you will notice a visible change in your skin. However, you will need to follow it up for maintaining that glow.
How much is a hydrafacial machine?
If you are interested in learning more about hydrafacial machines or discussing purchasing aesthetic laser machines or other medical laser machines, fill out the form below and we will get back to you ASAP. Or simply call Phone: +0086 15001300057