Cavitation Machines For Fat Burning And Body Sculpting
The fat in some areas – like belly, waist, arms, back, hips, and thighs – is stubborn. Just exercising and eating healthy may not help. This is where body-sculpting devices or Cavitation Machines For Fat Burning And Body Sculpting can solve these problems. Cavitation is a non-invasive fat reduction treatment that uses ultrasound technology to reduce fat cells in targeted parts of the body. These are non-invasive and painless cavitation machines that use heat and sound waves to burn fat, reduce cellulite, and tighten loose skin.
Here are the best cavitation machines available produced by PrettyLasers that are portable, easy to use, safe, non-scarring, and cheaper than medical spa treatments. You can buy the cavitation machine for home use to burn fat, reduce cellulite, and tighten loose skin.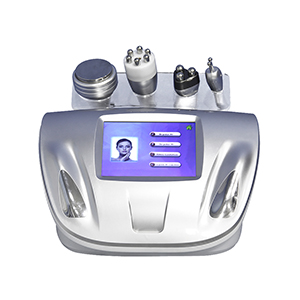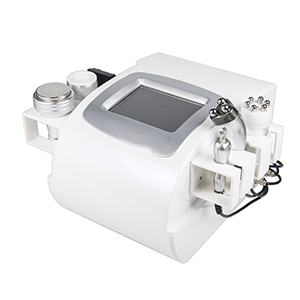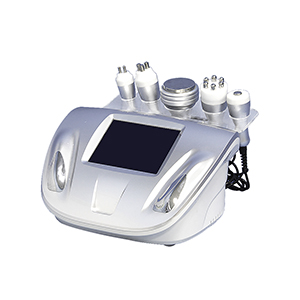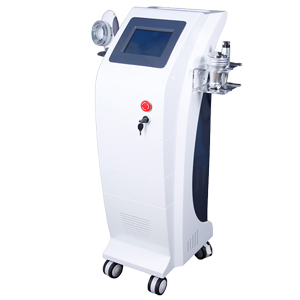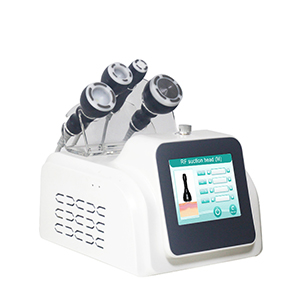 What is an ultrasonic cavitation machine?
An ultrasonic cavitation machine is a localized fat-burning machine used for cosmetic and beautifying procedures to get rid of fat from problem areas like the belly, waist, thighs, glutes, upper arm, and face.
These cavitation machines are a non-invasive and pain-free alternative to liposuction. They use high-frequency heat and sound waves that penetrate your skin to break down the fat cells. The liquefied fat cells are then excreted naturally by the liver through the lymphatic system. Small and portable ultrasonic cavitation machines can be used at home to get a toned and sculpted body.
Technology
How does it work?
Cavitation utilizing intense sound waves causes violent vibration within the fatty cell. Cellulite is burned with a strong force, causing fatty acid decomposition and enhancing blood circulation. Finally, fat acid is discharged outside the body through lymphatic drainage, thus achieving weight loss and lush body beautification effects.
Here's an easy way to understand how this cavitation machine works:
When the machine is rubbed on your skin, a frequency of 40 kHz or 5 MHz is used to cause vibrations in the fat cells.
The ultrasonic waves heat up the fat cells, causing tiny air bubbles or cavities to form between them.
These air bubbles break down the fat cells due to the pressure created.
The pressure ends up bursting and liquifying these fat cells, thereby releasing the contents of the cells into the body.
These unwanted fat contents are removed through the lymphatic system.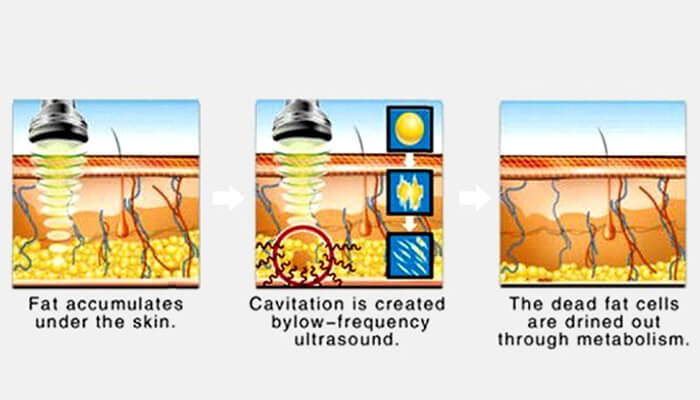 A short treatment of 30-45 minutes is applied to the waist or thighs.
Ideally, most patients require 10-12 treatments, and many see up to 2 inches of surface reduction only after 5 treatments. But you need to understand that each body is different, and the results vary accordingly.
Radio Frequency
Radio Frequency is a revolutionary treatment that firms, tightens, and lifts the skin, all without having to go under the knife. The treatment is non-invasive so it is ideal for those who either don't want or do not believe they are old enough for surgical procedures. Unlike other 'non-surgical face-lift' treatments on the market, radiofrequency actually stimulates the skin's own natural renewal of collagen, resulting in smoother, tighter, and younger-looking skin. And the best thing is – Radio Frequency delivers great, visible results from the very first treatment. The treatment is suitable for everybody, especially those looking to target fine lines and wrinkles or excess skin.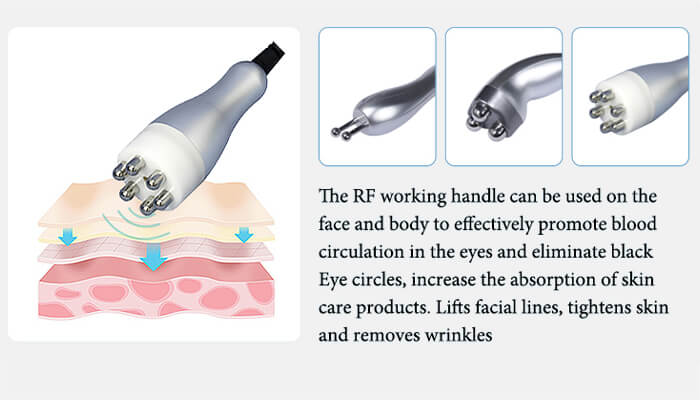 Radio Frequency is a relaxing treatment that involves the application of a cosmetic gel and a warm wand passing over the skin in sweeping circular motions. The wand gently heats the lower levels of the skin to approximately 40°c; this tricks the brain into thinking there has been a potential injury and stimulates a healing response. This in turn causes increased collagen production and tightening of elastin fibers. The tightening of elastin fibers is instant meaning the skin appears tighter and lifted from the first treatment. The gentle heat also promotes fat cell reduction.
A course of 6 treatments is recommended for optimum results. Ideally, this should be 2 treatments per week for 3 weeks. After completion of your course, it is recommended to have a maintenance session every 4-6 weeks. You will continue to see results for up to 3 months after the treatment course has ended. This is perfectly normal as it can take collagen time to reproduce. The results of Radio Frequency can last for up to 2 years.
Vacuum Negative Pressure
Advanced vacuum negative pressure and heat-absorbing liposuction in one body, liposuction, fat-transfer shaping, heat-guided fat reducing, deep to direct fat body, so that fat cell tissue in a fast and active state, the local temperature rises, and then use vacuum Negative pressure activates the cells to clear the lymph nodes and removes the excess oil from the body in time to achieve the effect of tightening the muscles. The negative suction increases the muscles in the opposite direction.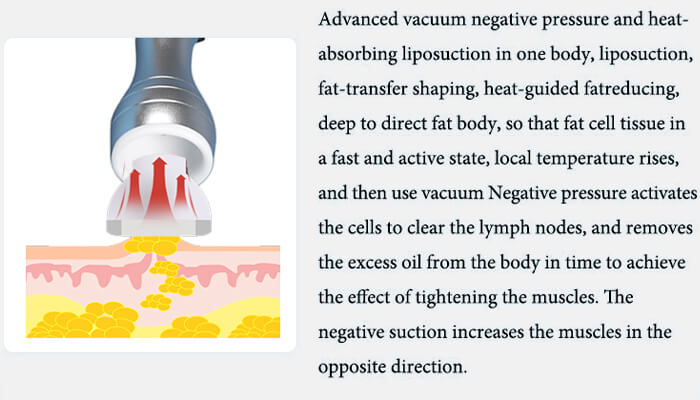 Cavitation machine before and after treatment results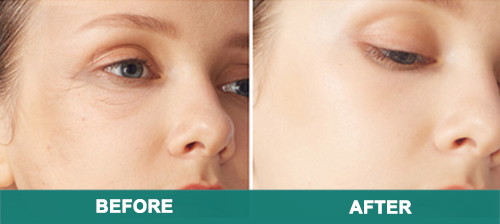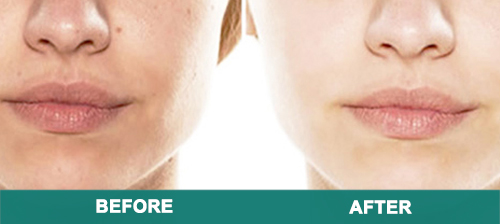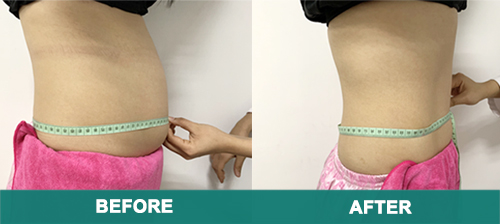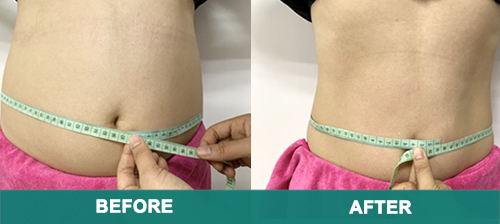 What are the benefits of cavitation machines?
Unlike liposuction (which can be a daunting and extreme option for many), the cavitation machine is the perfect fat-reduction treatment method for those that do not want to take any excessive measures. Here's a list of the benefits of cavitation machines and why many people find them helpful.
No recovery time
It is safe, non-surgical, and requires no recovery time.
No Post-Surgical Scars (Non-Invasive)
Unlike surgical procedures like liposuction, cavitation machines do not involve any invasive techniques. There are absolutely no bandages, anesthesia, or blood involved. It is one of the safest weight loss treatments out there.
Painless Cosmetic Procedure
You will not experience any pain or discomfort during and after the procedure. You may feel a gentle warming sensation on your skin.
Good For Spot Reduction And Full Body Reduction
Cavitation machines can be used on any area of your body where there is extra fat – the thighs, belly, back, legs, arms, shoulders, neck, or buttocks. They can also be used on smaller areas like the chin and the area around the eyes.
Quick And Short Procedure
Body sculpting through cavitation machines is a quick procedure. Each therapy session may take 30-60 minutes or less.
Fast
Every fat cavitation therapy session only takes 20-60 minutes, making it the perfect lunch-hour treatment. There's no break, and the only thing you need to do to get ready is to drink plenty of water.
Effective And Fast Results
The results are often visible right away. Some people may notice changes within the first treatment. But generally, the results are noticed in as little as three days or after 2-3 sessions. Depending on your body type, you may need at least 6-12 sessions to get your desired results.
Easy Procedure
Cavitation therapy is a simple procedure. All you have to do is massage the problem area with the device for 10-20 minutes for 10-12 sessions. It offers a solution that works on most body types and involves minimal effort. Of course, along with this, you need to follow a healthy diet, increase your water intake, and maintain a moderate exercise regimen.
How to buy the best cavitation machine?
If you want to buy the best cavitation machine, fill out the form below and we will get back to you ASAP. Or simply call Phone: +0086 15001300057 A wide variety of cavitation machine options are available to you, such as warranty, application, and after-sales service provided. Or WhatsApp