Portable Laser Hair Removal Machine PL-208F
Portable laser hair removal machine for all skin types and all hair colors. The latest hair removal machine PL-208F provides a comfortable, fast, pain-free and effective method for permanent laser epilation. PL-208F uses an 808nm diode laser. Diode Laser is the best-selling professional hair removal machine.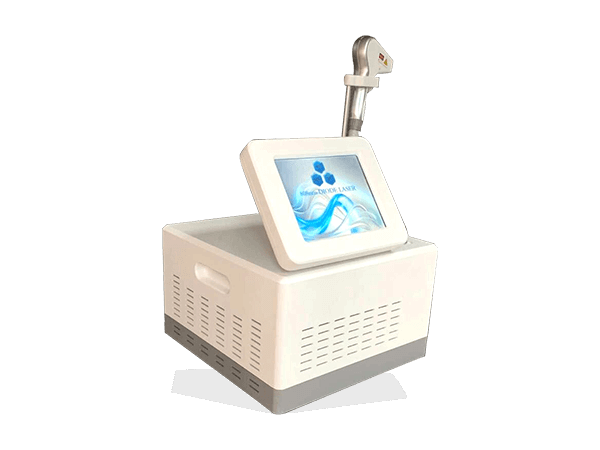 The Latest hair removal machine PL-208F Combines non-channel technology and strong TEC+ Sapphire contact cooling teschnology. PL-208F offers one of the safest and most effective laser hair removal solutions available, and is the only clinically proven method that is virtually painless.
Benefits:
High peak-power, adjustable pulse duration and a large spot size allow for rapid treatment of all body areas.
Strong TEC + sapphire contact cooling technology provides epidermal protection for treatment areas requiring precision and higher fluence.
User-friendly LCD Touchscreen.
I-VI skin tones and tanned skin.
No consumables.
How Does A Portable Laser Hair Removal Machine Work?
Semiconductor lasers for hair removal use the principle of selective photothermolysis to target specific chromophores in the skin, usually melanin or blood. The lasers damage the chromophores by selectively heating them while leaving surrounding tissue unharmed. When treating unwanted hair, for example, the melanin in the hair follicles is targeted and damaged which results in the disruption fo hair growth and regeneration. A semiconductor laser can be complemented by strong TEC Sapphire contact cooling technology which improve treatment efficacy and patient comfort. In conclusion, then the hair unwanted hair can be removed completely and permanently.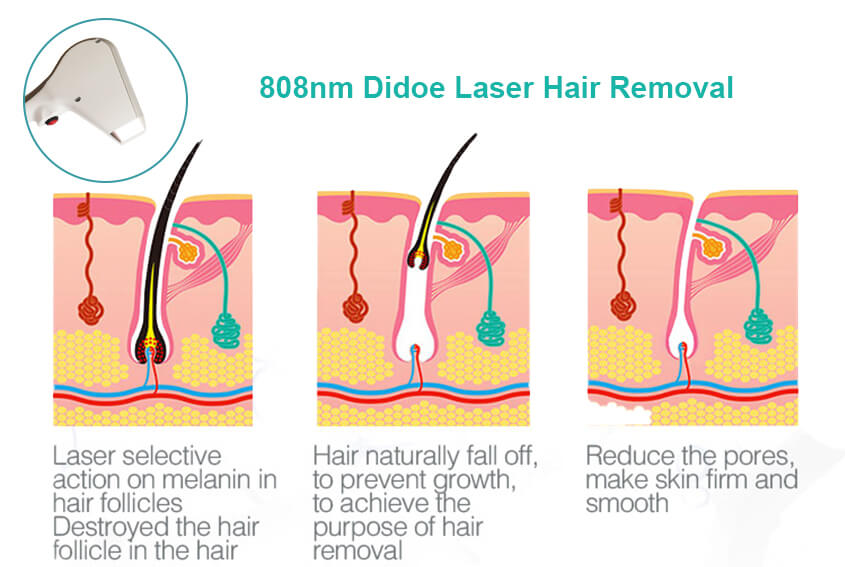 The Professional Diode Laser Hair Removal Machine Solution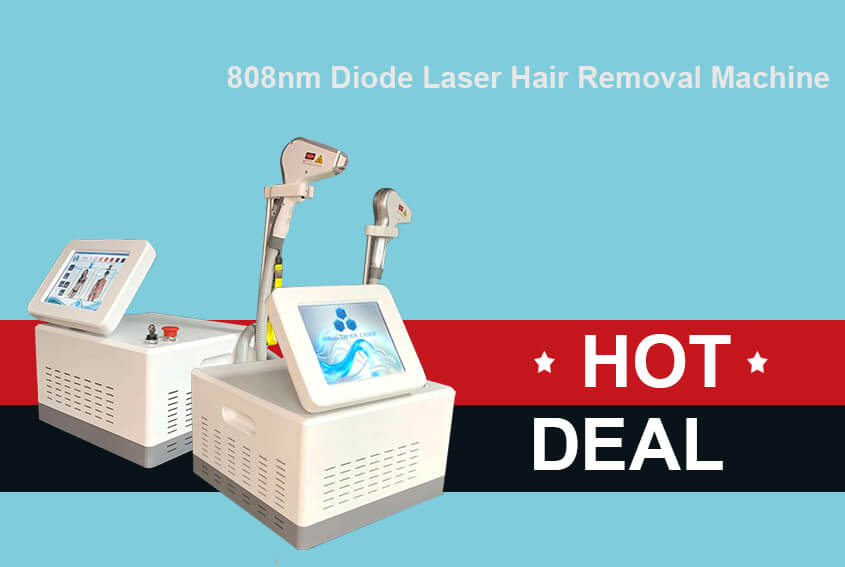 The professional hair removal machine PL-208F has been tested in many of clinics and beauty salon. Our clients benefit from the PL-208 features and enjoy high patient satisfaction. The PL-208F uses high-power semiconductor technology that can deliver high fluence. This is combined with user-select pulse duration, effective TEC + Sapphire contact cooling for high-performance. The PL-208F also offers large spot size which allows for greater depth of penetration and significantly faster treatment and saves your treatment time.
Treatments:
PL-208F provides uniform energy distribution, deep heating and is effective for long-term hair removal. Simultaneous strong tec sapphire contact cooling prevents burns and allows for more comfortable treatment and a specialized handpiece allows you to treat large areas in less time.
Whether you have light, dark or tanned skin, coarse or fine hair, PrettyLasers's hair removal solutions achieve maximum results for all areas of the body with treatments that are safe, quick and best of all- virtually painless.
Treat all kind of hair color from black hair to white hair.
Treat all skin types from white to dark skin.
Effective and safe treatment for permanent hair removal.
Diode Laser Hair Removal Results Before & After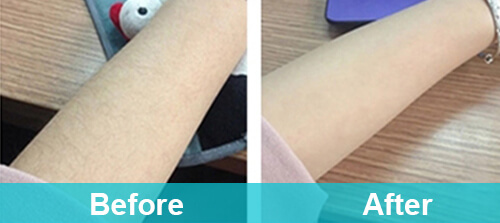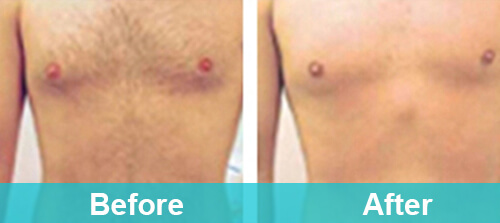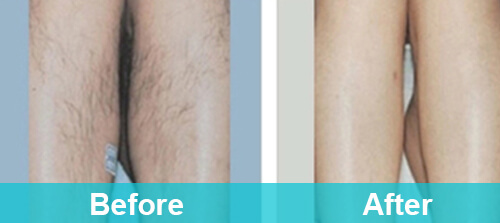 Features Of Latest Hair Removal Machine
Sapphire Crsytal handpiece
With long lasting sapphire crystal handpiece of laser diode hair removal machine that can be used without replacement.
Air-water cooler
Latest hair removal machine with powerful semiconductor cooler; Air-water cooler ensures longer good condition working. Water cycle and temperature checking system along with strongly heat abstractor extend its service life and warranty a safe use.
Short Treatment Time
Short treatment time will bring fast recovery for patients in laser diode hair removal machine.
Gold Standard For Hair Removal
Optimal wavelength 808nm for treating hair removal.
Effective
with high peak power and high pulse repetition rates.
Versatile
Treating a wide range of applications, such as, arm hair, upper lip hair, unwanted facial hair, armpit laser hair removal, bikini area, permanent back hair removal… and skin rejuvenation.
Portable
Offering flexibility and economic efficiency.
User-friendly
Plug & Play technology, no need technician.
Esay to move
Lightweight and compact
Technology:
With a peak power ouput of 400 watt, PL-208F is one of the most powerful laser system of its class. Its high power allows it to target hair follicles while protecting the surrounding skin tissues. Optional spot sizes of 10*10mm… can cover a wide range of treat areas.
Portable laser hair removal machine PL-208F offers flexible pulse widths and different optional spot sizes for perfect adjustment to patient skin type, treatment area and indication. The system PL-208F is lightweight, compact and portable allowing it to be used in different treatment rooms of offices. With Plug & Play technology, PL-208F is immediately ready for use in every location.
PL-208F provides strong tec add sapphire contact cooling technology to continuouly cool the skin, pain and discomfort are significantly reduced.
Different Optional Handpiece Spot Sizes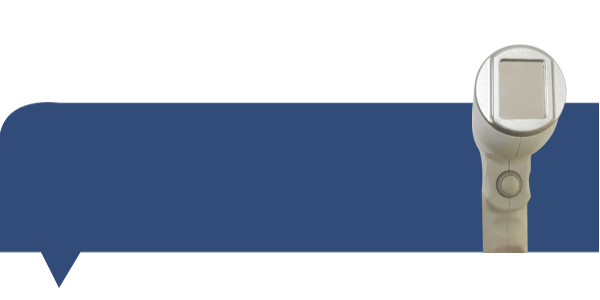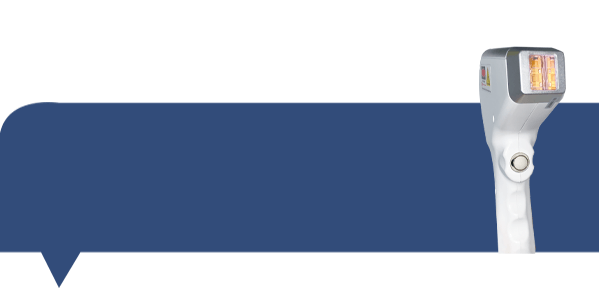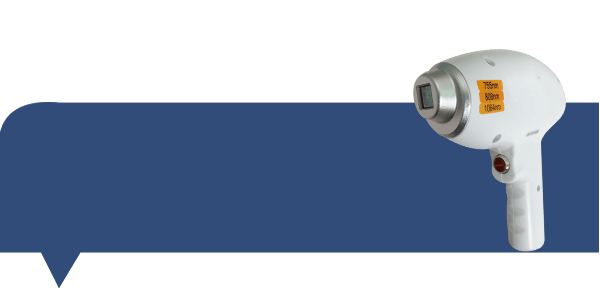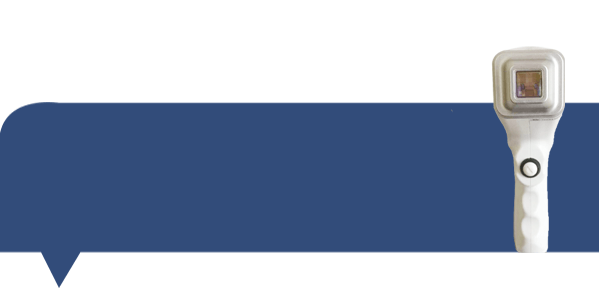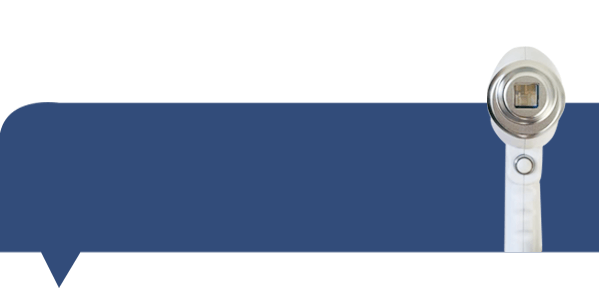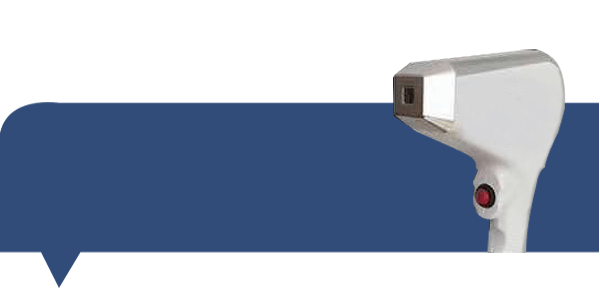 Strong TEC + Sapphire Contact Cooling Result
Superior epidermal protection is achieved through Stong TEC+Sapphire contact cooling.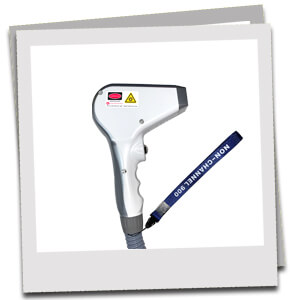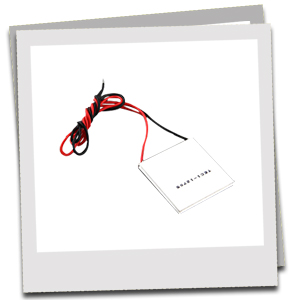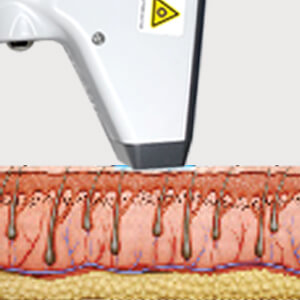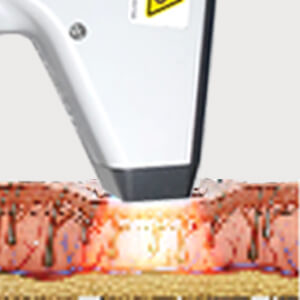 Intuitive LCD Touchscreen
The system is simple to operate and has a frienly and intuitive user interface- for a faster learning.
You can select I-VI skin types and treatment areas – recommending treatment parameters settings.
Customizable treatment.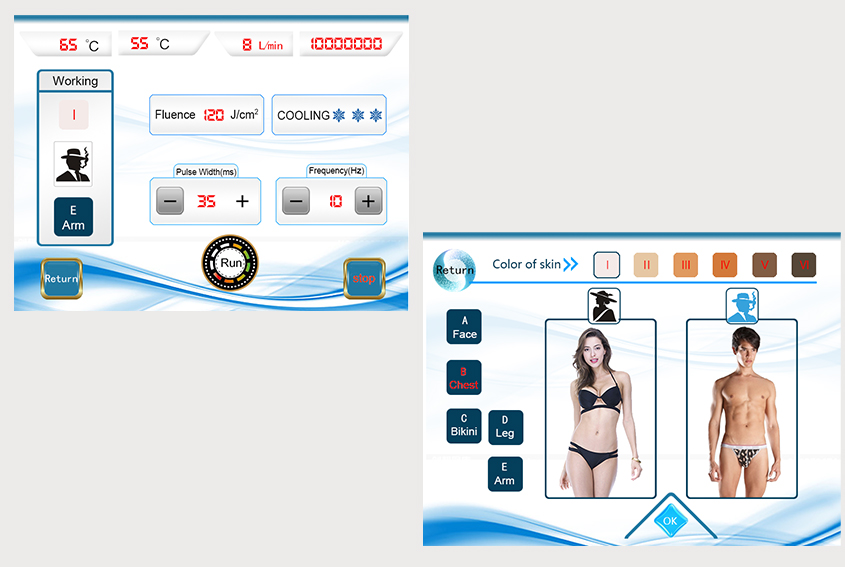 Technical Specifications:
Diode Laser Epilation Machine
Wavelength
808nm
755nm, 808nm, 1064nm optional
Working Frequency
1~10Hz
Maximum frequency 20 Hz
Energy Density
1-120J/cm² adjustable
OEM is ok
Handlepiece cooling
TEC+Sapphire
Sapphire OEM
TEC cooling
12V6A
TEC Power OEM
Spot size
15cm×15cm or 25 x31mm
Spot Size OEM
Output Power
400w, 900w
Laser power OEM
Laser Bars
Germany laser Jenoptik,150W/piece
Pulse Width
5ms~400ms
0~1000ms OEM
Output Mode
Pulse Output
Pulse Output
Language
Standard English
Can be made according to customer's requirements
Display
8' color touch screen
10.4' is available
Protective Temperature
55℃ interface select
OEM
Water Pump
DP-60 diaphragm rods 12V
Flow Sensor
3.5L/min flow requirement
Cooling System
240×120cooling line(2pc),18 pcs channel
Compressor plan,TEC plan
Cooling Fan
4pcs fans,speed 3150r/min
12v fans
Case Material
ABS shell/metal shell
OEM Metal Shell
Inter Structure
White zinc hob/color zinc hob
OEM
Water Tank Volume
vertical3.6L/table type 2.5L
OEM
Environmental Moisture
<80%
<80%
Environment Temperature
Air conditioning room,temperature≤28℃
voltage
220V/110V
Can professional hair removal machine PL-208F be used in summer and can it treat tanned skin?
Yes, professional hair removal machine PL-208F's hair removal method affects the melanin of the skin using a unique technology, allowing the procedure to be performed anytime of the year as well as on tanned skin.
What is the difference between what you purchase laser hair removal machine and IPL?
IPL(Intense pulsed light) is a wide spectrum(400nm-1200nm), rather than one specific wavelength to target melanin in the hair. Lasers produce a single, concentrated wavelength of light to specifically target melanin in the hair.

Diode technology

typically uses a wavelength around 800 nm to 810 nm.
Diode laser machine cost is higher than the IPL machine. But diode laser treatment is safer, faster and more effective than IPL hair removal.
Laser hair removal is still one of the most popular aesthetic procedures. The treatment has gained acceptance globally and has become the standard for both women and men of all ages from early teens upward.
Generally speaking, IPL technology needs more regular and long-term treatments for hair reduction. While diode laser treatment is more effective with less discomfort. Diode laser epilation treatment needs 3 to 5 times for permanent hair reduction. While IPL hair removal needs 6-12 times.
The price of diode laser machine treatment is higher than IPL.
Diode laser treatment is safe for all skin types. IPL machine is not safe for black or dark skin.
What are the advantages of Diode Laser Hair Removal Machine ?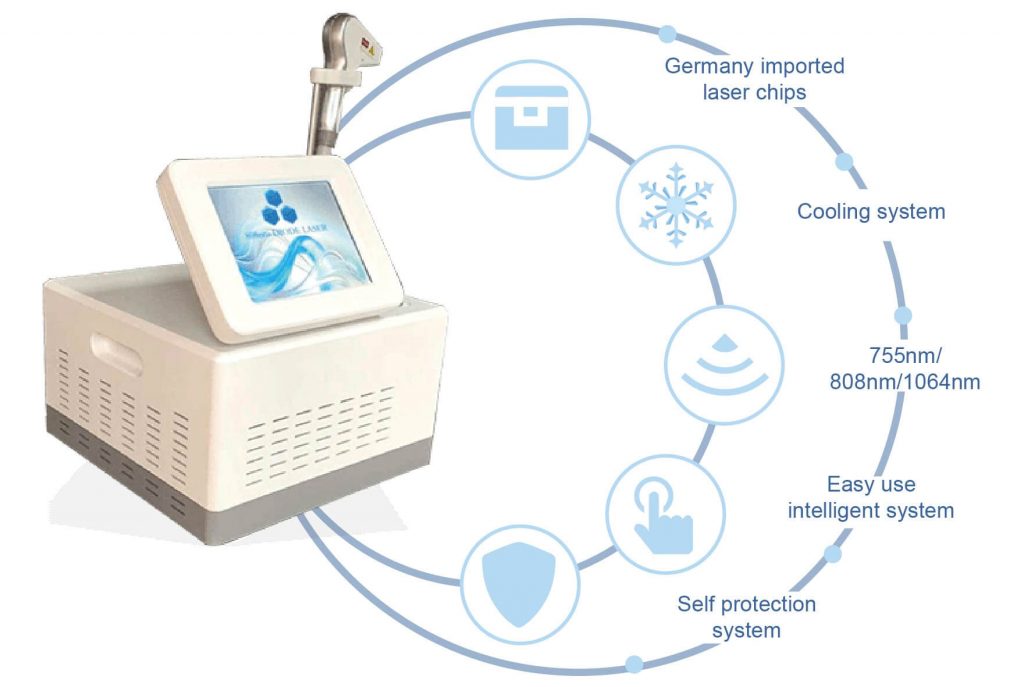 High energy, no pigmentation, excellent treatment result can be expected at the first treatment and suitable to all types of hair .
Long laser width, Effective for the hair follicles produce heat accumulation, Permanent hair removal.
Safety, Almost no skin scattering, no harm to the skin and sweat glands, no scar, no any side-effect
Skin-Touching cooling system can make momentary epidermal anesthesia, no any painless during
Best thermostatic water cycle system guarantee semiconductor pump can't burn cavities due to overheating.
Self-checking and auto-protection mechanism to ensure the stability .
Strong Sapphire touch cooling system can make momentary epidermal anesthesia, no any painless during
Quick: Squared big spot size could prompt the treatment speed, treatment speed and efficiency.
The power module design is suitable for import and export business.
How long are treatment sessions with PL-208F?
While PL-208F offers the fastest laser hair removal solution available today, the duration of treatment can vary depending on the patient's skin color, hair type and the area being treated. Therefore, treatment time can range from a few seconds for a samll area such as above the upper lip, to 15 minutes for the entire back.
How to purchase laser hair removal machine?
If you want to purchase laser hair removal machine PL-208F, you can send an inquiry for us or fill out the form below and we will get back to you ASAP. Or simply call 0086 15001300057.
---
Related Products