Top SHR Hair Removal System
Top SHR hair removal system is much safer and more effective as compared to IPL hair removal system, due to the less intense heat used to target the hair follicles and discourage hair regrowth. For some customers, IPL treatments can actually be more uncomfortable and painful – with possible nasty side effects such as redness, spots and even hyperpigmentation if not done correctly by a professional! This is all minimized when you choose SHR hair removal instead.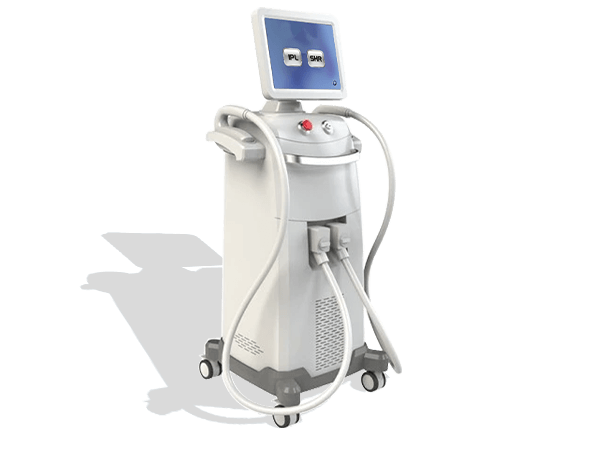 SHR hair removal machine is mainly for the hair removal treatment, Acne Removal treatment, Vascular Removal treatment and pigmentation removal treatment. With SHR/IPL modes in one machine,so this machine can do the functional treatment.
Benefits:
Double modes SHR and IPL.
SHR technology: Hair can be removed 6-9 times faster than regular IPL.
Pain-free: Specific wavelength keeps much water in the target skin.
UK import xenon lamp.
Self-checking: Monitor the water circulation and identified handpiece all the time, keep safe working all the time.
Sapphire cooling system.
Top SHR hair removal machine uses the In-motion technology.
SHR is suitable for any type of skin.
What is Super Hair Removal (SHR) and how is it Different?
Getting rid of unwanted hair is an age-old issue, with long-term hair removal being particularly challenging. Super Hair Removal (SHR) method uses groundbreaking technology to offer a simple, one-stop solution for truly effective hair reduction.
SHR is a unique technology that gently heats the dermis to a temperature that effectively damages the hair follicles and prevents re-growth, while avoiding injury to the surrounding tissue. A high repetition rate of short pulses are delivered deep into the dermis, achieving high average power and therapeutically effective heat build-up, with virtually no pain. The in-motion technique of moving the applicator repeatedly over the treatment area ensures full coverage while the cooling system cools the skin surface preventing superficial burns and allowing for virtually painless, yet highly effective hair removal.
Most conventional laser hair removal technologies utilize massive amounts of heat to destroy hair follicles and ensure permanent reduction. SHR, on the other hand, is a unique technology that delivers low heat levels at a fast delivery. By utilizing low heat, SHR decreases the pain and minimizes the risk of side effects. Best of all, the high speed of SHR delivery creates a short treatment; 5 to 15 minutes on a small body part and 20 to 30 minutes on the average man's back.
You will see the obvious hair removal results before and after. SHR hair removal has been proven faster, painless and more effective than IPL.
Comparation for tradittional IPL and SHR:
| Difference | Tradittional IPL | SHR IPL |
| --- | --- | --- |
| Shot speed | 0.2-1Hz | 1-10Hz |
| Power | fastest repetition | It fires 6-10 shots per second |
| Pulse | 1 shot per second | no problem |
| Treatment method | Multi pulse mode | Single pulse mode |
| Power supply | Capacitor recharging rate is slow | 2 times bonus to capacitor |
Technology
What is SHR Hair Removal Technology?
E-light of magnetic wave=light + RF+ the facial cooling. It is the new generation of the beauty treatment machine that combined the two major functions of transmission of electromagnetic waves and pulse ray. It is different from the laser or other light treatment that its cardinal work is the use of pulse ray of multiwavelength and transmission of electromagnetic waves absorbed by pathological tissues. Then converted the electromagnetic energy into light and heat energy, and stimulates the activation collagen mother cells to make the skin rearrange, collagen albumen reproduce and the grain of skin rebuild. At the same time it can improve the bulky pore, so as to reach the effect if tightening skin from inner to exterior. Improving not equality color of skin and make your skin return young.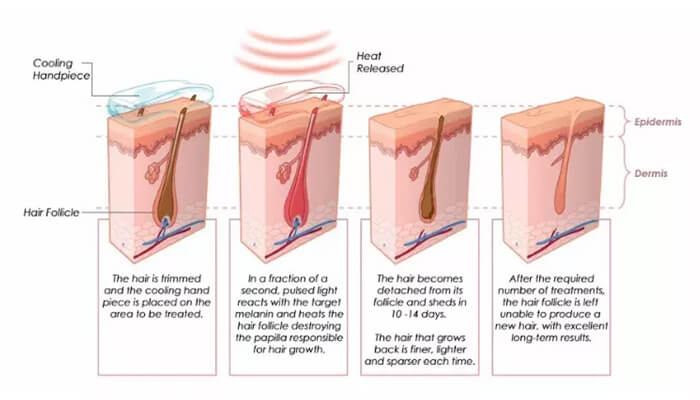 Handlepiece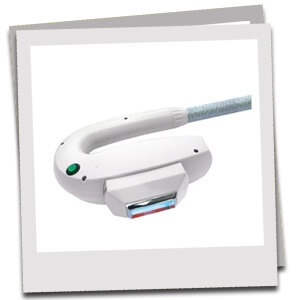 As you see, this SHR machine have 2 treatment heads: One HR head for hair removal , one SR head the skin rejuvenation. And both of them have a very strong cooling. That can ensure when the customer do the treatment, they can feel comfortable also can feel good.
HR treatment handlepiece for hair removal with 15*50mm² Spot Size.
SR treatment handlepiece for skin rejuvenation with 10*40mm² Spot Size.
Strong cooling system let customer feel comfortable and ensure a better result.
Using the sapphire crystal, UK imported flash lamp. Ensuring that the shots are safe and effective.
Professional design of inner handpiece structure: greatly prolong the xenon lamp life and enhance efficiency than traditional handpiece in market.
User-friendly Color Touch Screen
Intutive and easy to learn user-friendly Interface.
SHR hair removal machine combines IPL + SHR system in one machine, which meets the different treatment demand.
User-friendly software design: simple parameters setting and easy operation.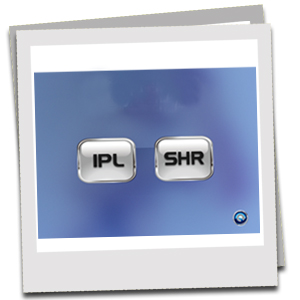 "Plug and Play" technology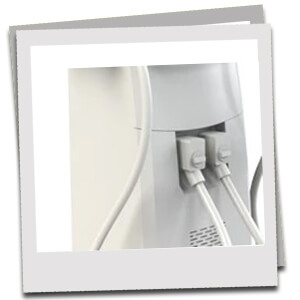 USA imported "plug and play" handpiece connector, translate into reliable energy and long lasting machines capable of continuous work in busy clinics/salons
Due to its Plug & Play technology, no setup after transportation is required – SHR hair removal machine is immediately ready for use.
Powerful cooling technology
Top SHR hair removal machine use a whole metal steel configuration and which can ensure the machine safe during long distance transportation.
Alarm protection system of water flow and water temperature: stop all working immediately in case of any risk, protecting people & machine against any risk at the first time.
SHR combines the wind cooling+ water cooling+ semiconductor cooling, which guarantee the machine can use a long time safely.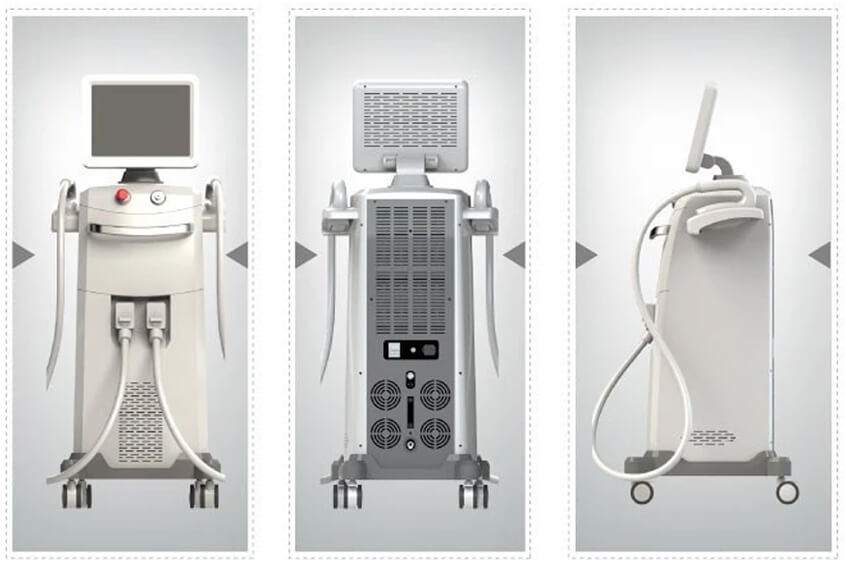 Clinical Studies
SHR technology has been the subject of numerous white papers, peer reviewed articles and other professional studies. In studies comparing SHR to other laser hair removal technologies, SHR was found to be very comfortable, more effective, and lead to no side effects in dark skinned patients.
Technical Parameters
SHR hair removal machine
Wavelength
HR:650-950nm SR:560-950nm
Fluence
HR:1-10j/cm² SR:1-10j/cm²
Frequency
HR:1-10HZ SR:1-2HZ
Power
3000W
Lamp
UK imported lamp
Spot size
10*40mm for SR ,15*50mm for HR
Working status time
1s/3s/30s for HR ,1s/3s/10s for HR
Display
8 inch ture color touch screen
Machine size
35*30*110cm
Applications
This SHR hair removal machine bases on that the Intense pulse light (IPL) can penetrate into deep skin, and destroy the hair follicle. So it will do a good job for the hair removal. And use the different wavelength. Which can achieve the purpose for skin rejuvenation, such as the Acne removal, Vascular removal.
Hair removal: SHR is both effective and comfortable with increased patient safety and reduced treatment times on All Skin Types.

Wrinkle removal

, pigment removal, acne removal, vascular treatment (optional).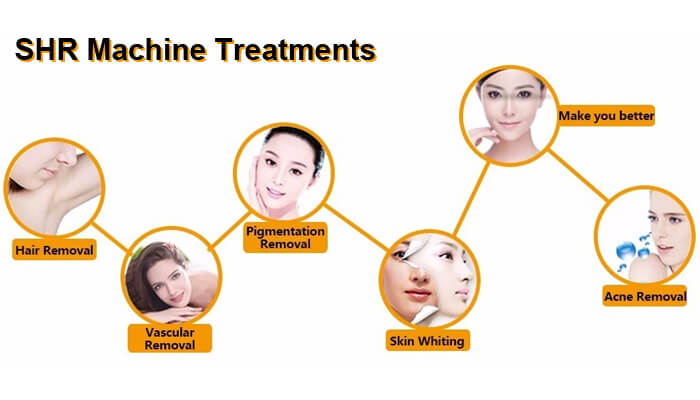 SHR Hair Removal Before And After Pictures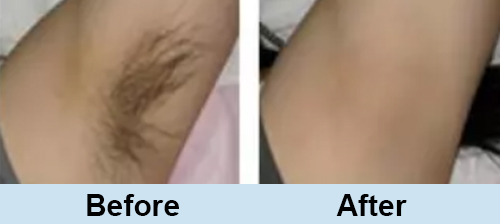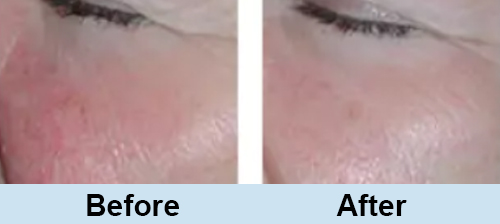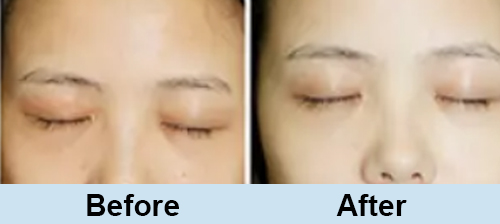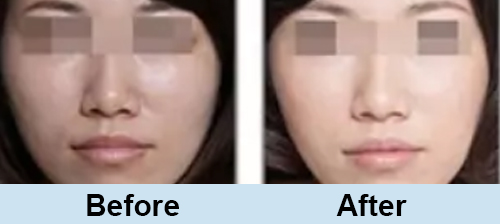 SHR Hair Removal Reviews:
Is SHR permanent?
SHR laser hair removal is permanent dut to clinic definition. the body's hormones are always producing hair. What can be achieved with the treatment is a hair reduction of 95%. the initial results can be sustained.
How many sessions are needed by SHR treatment?
Usually, SHR needs 4 to 6 treatments in 4-week intervals. A 4-week regime is important as the SHR treatment will catch the hair on its fourth week of re-growth. Near the end of the treatments, 6 to 8-week intervals will be needed to finish the treatment.
If the hair is in the anagen phase of growth during treatment, that is to say in the active growth phase, it can merely be destroyed as is the case with IPL technology. However, one needs only about four to eight treatments in order to ensure permanent hair removal.
Does SHR effective and safe for all skin types?
The SHR hair removal system is safe for all skin types, even dark or black skins. Different from traditional IPL, SHR can use all year around without hiding from sunlight.
Could SHR remove blond or red hair?
The darker hairs with most melanin are better-absorbed light. however, red and blond hair is not easy to remove. IPL cannot remove but SHR works. As with all systems, results may vary from one patient to another.
Will my hair grow back?
Actively growing hair that's been treated with SHR should not grow back. Once a hair follicle is damaged, it cannot grow hair. However, hair follicles that were not in the active growth phase, will need to be treated. It's also not unusual for some patients to have a touch-up two years after initial treatment due to hormonal changes.
What does super hair removal feel like?
Treatment with SHR is painless as opposed to treatment with the conventional IPL systems. On areas with dense hair growth, warmth from the light impulses is evoked and the light impulses may be felt to a much lesser extent than with laser or IPL.
Are there any SHR hair removal side effects?
Skin is more sensitive in some areas of the body than in others and redness can occur as a side effect. It should disappear in a matter of hours but could potentially be as intense as a sunburn lasting a few days.
Contrary to conventional methods, a light crusting which will vanish after 2-3 weeks. or alteration of the skin's pigmentation which will disappear after 4-6 months, is very rare.
How long does it take for a single treatment?
It depends on the size of the area to be treated, the time varies from 15 to 30 minutes for a facial treatment and about 2 hours for both legs.
Can SHR help with ingrown hairs?
Yes, SHR works much better than IPL when it comes to the reduction of ingrown hair. For even better results we suggest that you scrub 2 days before your session to help get rid of dead skin, this is so that the SHR light reaches the ingrown hair effectively. A recommended tip is to use brown sugar and aloe vera gel as a scrub, the brown sugar has whitening effects on the ski and is great for darker underarm areas.
Is preparation required before SHR hair removal treatment?
In order for the shr hair removal treatment to be as successful as it possibly can be there are a few requirements to take on board:
Please ensure the area to be treated is free from ALL topical solutions
Shaving is required 2-12 hours prior – any sooner can result in heightened sensitivity during the process
Avoid exposure to the sun for a minimum of three days before treatment – whilst tanned skin is absolutely fine to work with, the tan cannot be active in order to achieve maximum results
Cease use of tanning creams two weeks before treatment
Avoid bleaching, plucking, waxing, epilation and any other forms of hair removal for 4 weeks prior
Do not use essential oils 48 hours prior
Depilatory creams should be avoided 1 week before treatment commences
Cold sore medication can be taken five days before and five days after treatment
Should you be on antibiotics it is recommended to leave a two week gap between taking them and starting treatment
So I've had hair removal treatment – what's the aftercare routine?
Soothing lotions such as aloe vera can be used should any redness or swelling occur – this is highly unlikely
It is recommended to avoid perfumes and deodorants for 24-48 hours after a treatment
Hot baths, saunas, jacuzzi, massage or athletic activities are best to avoid for 2-3 days after treatment
Post treatment sun exposure is not recommended and due to increased skin sensitivity we suggest a factor 30 to be on the safe side alongside no sunbeds for 4 days
Antihistamines are perfect for alleviating any itches that rarely arise
Avoid skincare containing AHA, Glycolic Acid, Salicylic Acid, Retinoic Acid (Retina A) for 3-5 days after treatment
SHR vs. IPL – which is better?
The truth is – both treatments are viable options for effective hair removal. However, if you want to reduce the risks involved, ensure minimal pain and achieve softer, fairer and hair-free skin all at the same time, then SHR is definitely the choice for you!
If you want to buy the top hair removal system or know the price of SHR hair removal machine or other medical laser machines, fill out the form below and we will get back to you ASAP. Or simply call Phone: +0086 15001300057
---
Related Products