Portable 980nm Diode Laser Spider Veins Removal Machine
Portable 980nm diode laser spider veins treatment machine PL-M02 is the expert for superficial vascular skin changes. With 30 watt, this diode laser system is one of the most powerful of its class, allowing it to use large spot sizes. This laser vein treatment machine PL-M02 is able to foucs laser beams on a scope of 0.2mm ~3.0mm diameters by adopting 980nm diode laser combined with fiber coupling output technique. The system has intelligent control system and precise aiming beam. Therefore, the accurate laser energy can be safely and effectively acted on treatment areas for the best curative results.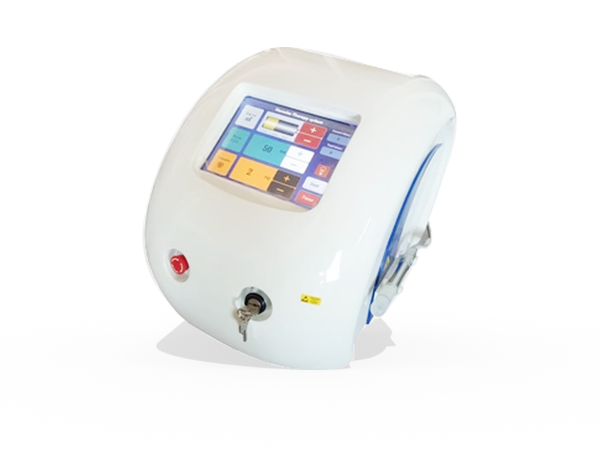 The Portable 980nm diode laser system PL-M02 is lightweight with a compact design. The system can thus be used in different treatment rooms, offices or  for varicose veins home treatment. 980nm Diode Laser System offers pulsed wave mode, making 980nm Diode Laser System suitable for small surgical indications. So, five different spot sizes from 0.2mm~3.0mm offer the ideal prerequisites for the treatment of vascular skin changes, for example, spider veins, face veins, Linear angitelectasis, cherry angiomas and all kinds of telangiectasia.
Benefits:
Versatile-Four spot sizes from 0.2mm~3.0mm wide application range.
Latest technology– 980nm laser optical fiber coupling output technique.
Durable-no consumable parts, the machine can work 24 hours a day.
Powerful-30W huge power supply system, only one treatment needed.
Safety-small and exquisite handpiece for precise operation.
Efficient-quick treatment with outstanding curative results.
Convenient-portable and simple to operate.
No trauma-non-contact non-invasive no need of special care.
Treatment Principle
The principle for laser's blood vessels treatment lies in selective photothermolysis theory. The major targeted chromophore in facial vascular treatment is oxyhemoglobin that existing in red blood cell in vessels. Chromophore is the essential substance that absorbs laser energy. Appropriate pulse width and energy will be set in accordance with different thermal relaxation time. Then vessels will be damaged without hurting surrounding tissues.
According to the curve of laser absorption by targeted substance (right picture), oxyhemoglobin shows a much higher absorption interval in 900nm-1000nm. Thus 980nm semi-conductor laser has the ideal treatment effects for facial vascular removal. Meanwhile, Diode laser can stimulate the dermal collagen growth while vascular treatment, increase epidermal thickness and density, so that the small blood vessels are no longer exposed, at the same time, the skin's elasticity and resistance is also significantly enhanced.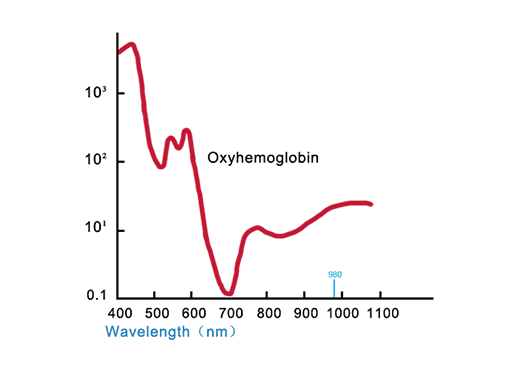 After absorbing laser energy, oxyhemoglobin produces thermal energy and spreads to
vascular
endothelial cells through conduction mechanism. In consequence, blood vessel wall is damaged and facial vascular will be treated.
Laser Vein Treatments:
Vascular removal: face, arms, legs and the whole body
Pigment lesions treatment: speckle, age spots,sunburn,pigmentation
Benign proliferation: skin excrescence: Milia, hybrid
Nevus, intradermal nevus, flat wart, fat granule
Blood Clots
Leg Ulcers
Lymph edema
Blood Spider clearance
Vascular clearance ,Vascular lesions
Acne treatment
Spider veins removal
Vascular Lesions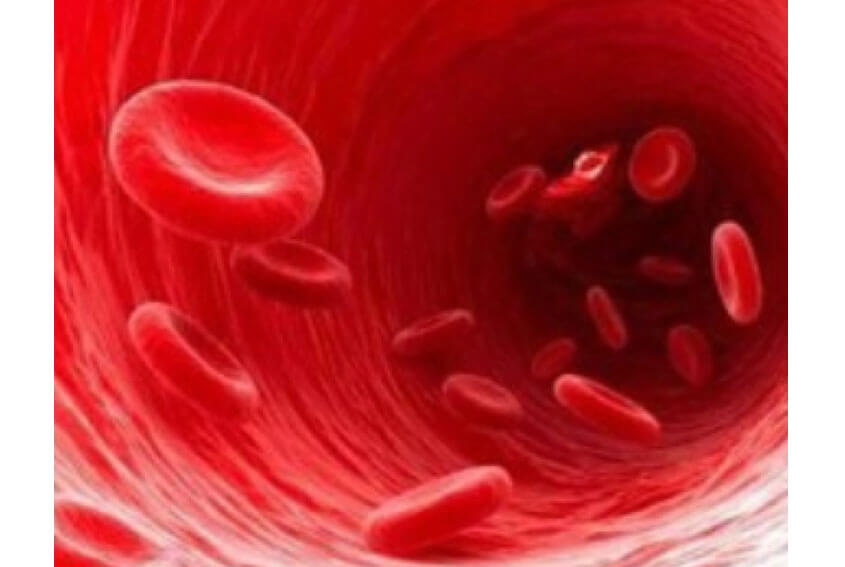 Spider veins and varicose veins are blood vessels which become enlarged and visible due to weakened valves, which casue blood to pool rather than flow to the heart.
PrettyLaser's vascular treatments offer effective, non-invasive solutions that close these veins and reduce or eliminate their appearance.
The spider vein treatments are safe and effective and provide reliable, long term results.
Technology
With a laser power out of 30 watts, 980nm diode laser for vascular removal is one of the most powerful laser systems of its class. Its high power allows it to target blood vessels effectively using short, intense pulsed while protecting the surrounding skin. Spot sizes of up to 3mm cover a wide range of blood vessels types.
980nm Diode Laser System offers pulse mode and five different spot sizes for perfect adjustment to patient skin type, treatment area and indication. The spot size can be set directly on the handpiece without the need to change fibers. The 980nm diode laser for vascular removal system is lightweight, compact and portable alllowing it to be used in different treatment rooms or offices and especially for varicose veins home treatment.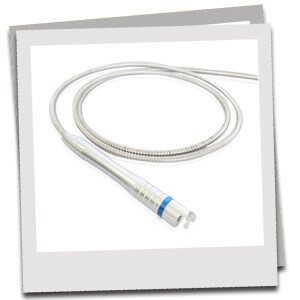 Robust And Durable Fiber
Fiber is not afraid of folding, interface switching without risk.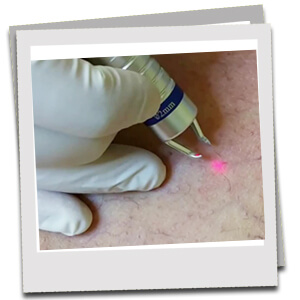 Infrared Aiming
With infrared line of sight, precise control.
Cooling System
With a high power cooling fan for long-lasting and continuos work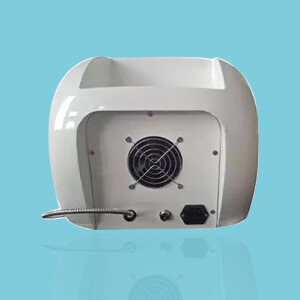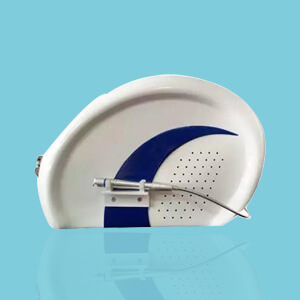 Optimal Wavelength
Optimal wavelength 980nm diode laser is the optimum absorption spectrum of Porphyrin vascular cells. Vascular cells absorb the high-energy laser of 980nm wavelength, solidification occurs, and finally dissipated.
Full Visualization and Control Interface: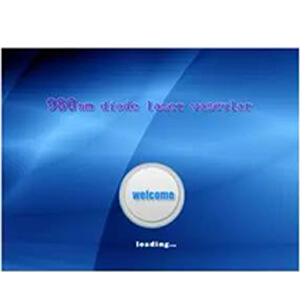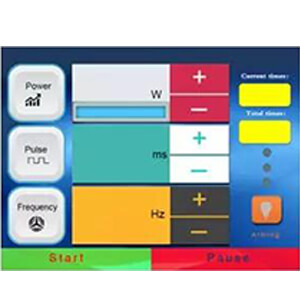 Visualization and control software provides flexible, continuous and complete real-time feedback during the laser varicose veins treatment procedure, allowing physicians to control the fiber treatment handpiece for different types of vascular according to patients's needs.
Technical Specifications
| | |
| --- | --- |
| Output | Fiber-optic coupling |
| Laser Wavelength | 980nm |
| Output Power | 1-15W/20W/25W/30W (Options) |
| Pulse Width | 15ms-100ms |
| Pulse Frequency | 1-5 Hz |
| Mode | Pulse mode |
| Operate Mode | Touch screen |
| Language | Chinese, English, Spanish, Russian, German, French, Portuguese or Romanian |
| Aiming Beam | 650nm |
| Net/Gross Weight | 5kg/13kg |
| Input AC | 96-264V, 47-53Hz |
| Length Of Fiber | 2m |
| Operation interface | 8.0 inch |
| Cooling | Air cooling |
| Machine Dimensions | 470mm*350mm*300mm |
| Flightcase Dimensions | 540mm*400mm*360mm |
Professional designing treatment handpiece
Equipped with Five treatment handpiece for different types of vascular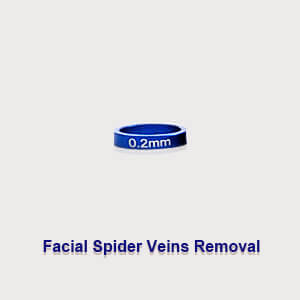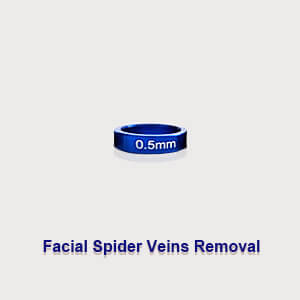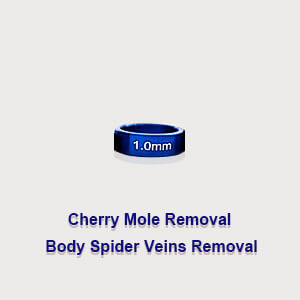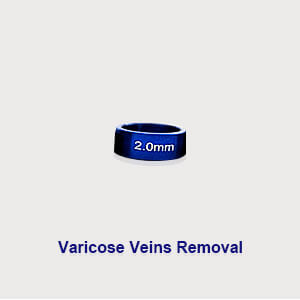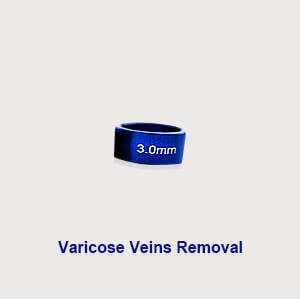 How To Use 980nm Diode Laser Spider Veins Treatment Handpiece?
Taking the head to operate like holding a pen;
pulses shall be overlapped with appropriate moving speed;
gradually moving towards the trend of dilated blood vessels.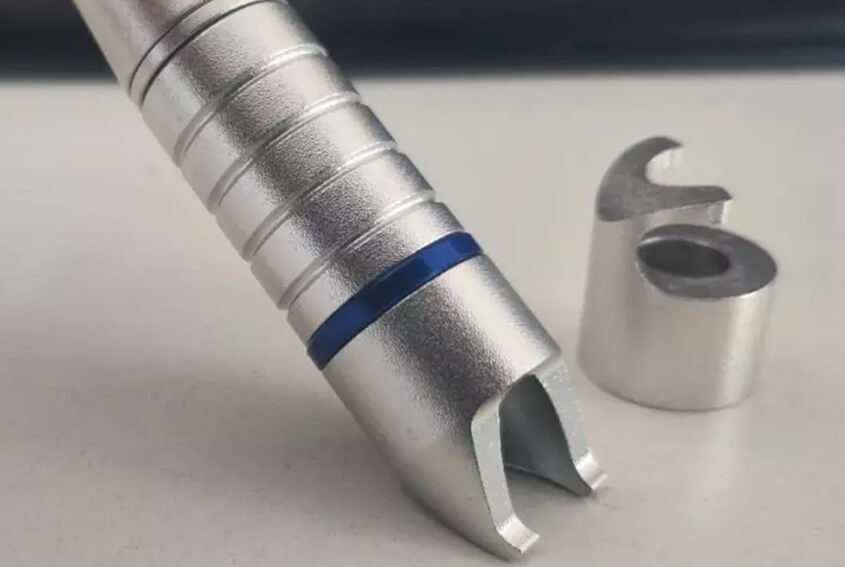 You May Also Like:
980nm Diode Laser Spider Veins Removal Machine Video:
Professional 980nm diode laser blood vessels removal machine appears to be an extremely safe technique, particularly when the energy applied is calculated, It is associated with only minor effects. Currently, 980 vascular removal machine has become the method of choice for treating superficial veins and has almost replaced the treatment of traditional ligation and stripping.

980nm laser is the optimum absorption spectrum of Porphyrin vascular cells. Vascular cells absorb the high-energy laser of 980nm wavelength, solidification occurs, and finally dissipated.
To overcome the traditional laser treatment redness large area of burning the skin, professional design hand-piece, enabling the 980nm laser beam is focused onto a 0.2-0.5mm diameter range, in order to enable more focused energy to reach the target tissue, while avoiding burn the surrounding skin tissue.
No consumable parts, the machine can work 24 hours a day.
Treatment tip diameter will not damage the epidermis.
Only one or two treatments needed.
The high frequency creates high energy density, which could coagulate target tissue immediately, and these target tissues would be sloughed off within one week.
One handle with 5 spot sizes, suitable for all skin types.
Accessories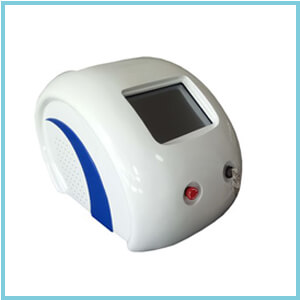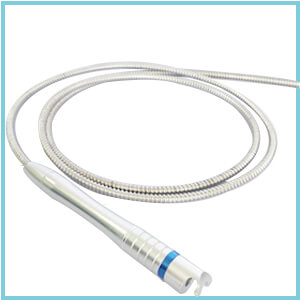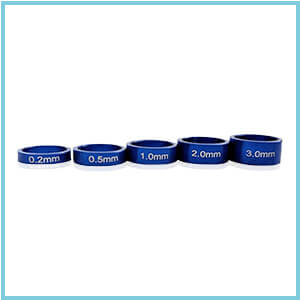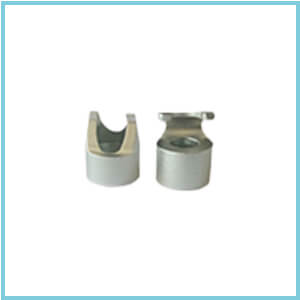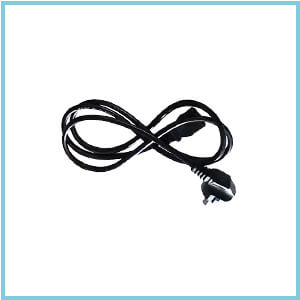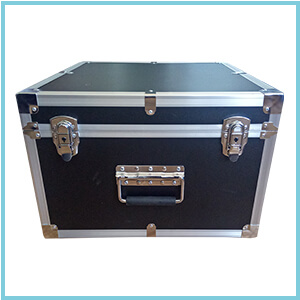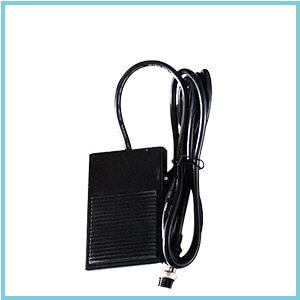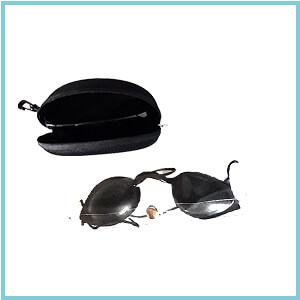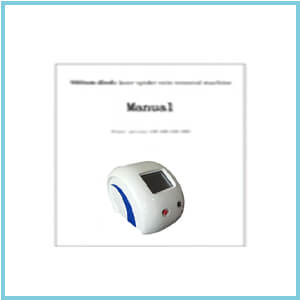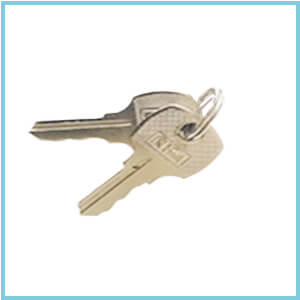 980nm Diode Laser Spider Veins Treatment Before & After Pictures
Notice: Parameter ranges are formulated based on large number of clinical practices. It is suggested that the operator shall confirm the right treatment parameters in accordance with actual clinical situation.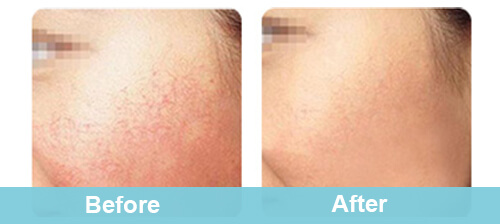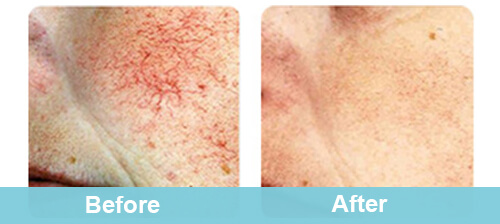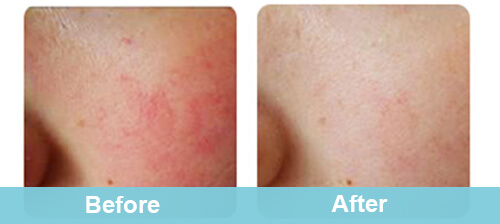 Features:
No cosumable parts, the varicose vein removal machine can work 24 hours a day.
The high frequency creats high energy density, which could coagulate target tissue immediately, and these target tissues would be sloughed off within one week.
Treatment tip diameter is only 0.01 mm, which will not damage the epidermis.
Only one treatment needed.
Stable technology, portable design, easy for transport.
Flexible and economic due to transportation.
Top equipped spare.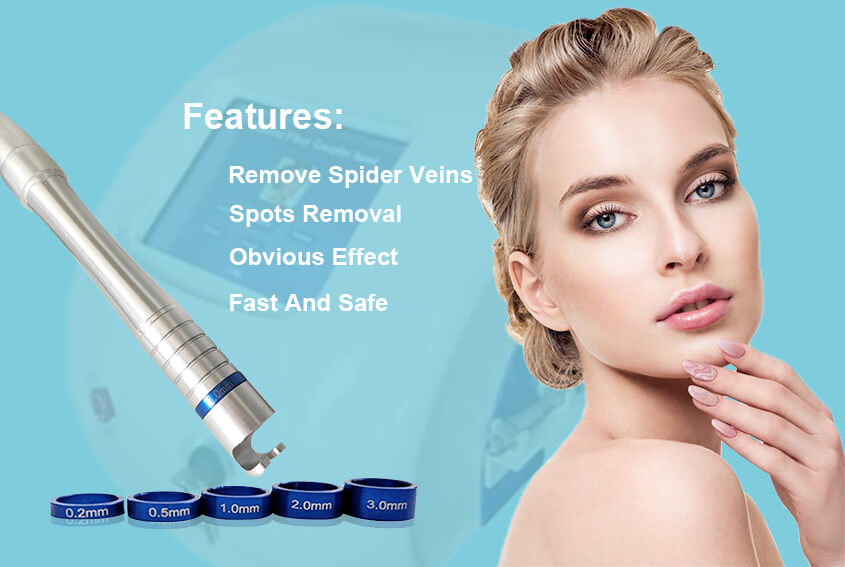 Diode Laser For Vascular Removal FAQ
Do you have any warranty?
Yes, we have. Three years warranty on the host machine is given. Six months of free replacement warranty for handles, treatment heads, and parts.
How is your after-sale service?
We have a professional technology supporting team for your timely services. You can get the help you need in time by telephone, webcam, online chat (Google Talk, Facebook, Skype). Please contact us once the machine has any problem. The best service will be offered.
What certification do you have?
All of our machines have the CE certification which ensures quality and safety. Our machines are under strict quality management to ensure good quality. Because we fully understand that it will be a great trouble if the machine has any problem with working overseas.
Will you teach how to use the machine?
Yes, PrettyLasers can provide a complete user manual and usage video for instruction and application. And 24/7 online consultant service ensure s you whatever problem and whenever you meet, you can solve it easily. It is easy to operate by anyone with the instructions.
What's your packaging?
PrettyLasers use flight box to package the 980nm diode laser machine, as shown in the figure. there's cold foam inside of the box to protect the machine during the shipment. So there's no worry about any damages of the machine.
If you want to know more the details of 980nm diode laser spider veins removal machine, please feel free to CONTACT US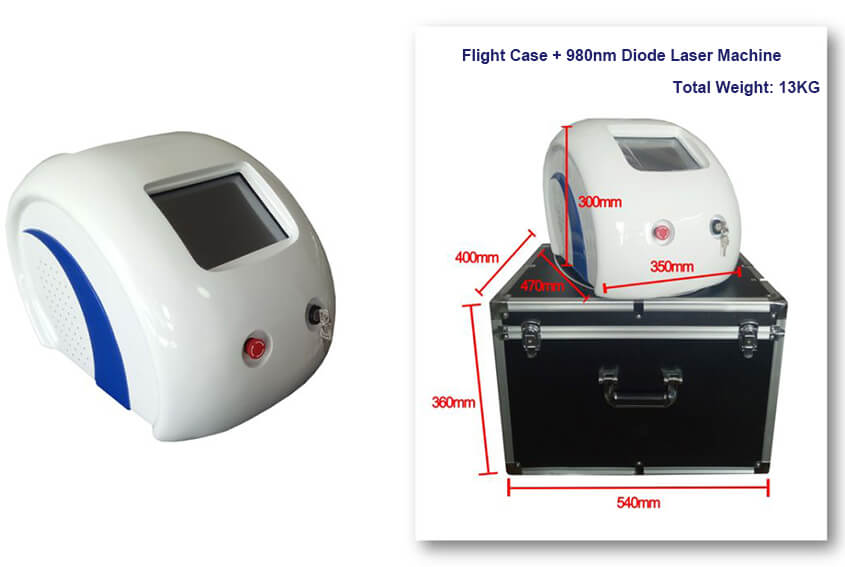 Is the most secure method to get rid of spider veins through laser treatment?
Spider veins are a scenario that can actually quite awkward and troubling for all those suffering from the problem. The disorder, also called telangiectasia, might not trigger pain and could not even be described as a medical dilemma, but many non-etheless seek treatment for the problem to relieve the unattractive overall look of the problem. However, Luckily, there are ways of eliminating painful spider veins that are both effective and safe.
One particular method to eliminate spider veins is by using laser methods. With these methods, a laser is done to the spider-veins to seal off them off, which makes these to break down. A handheld gadget is used to provide the laser energy, which is assimilated by coating of the vein as well as the blood inside the blood vessel. The blood coagulates and is assimilated by the body. Lasers facilitate a dose of energy to be utilized.
With the painful spider veins sealed away, blood no more moves through them and the look of telangiectasia disappears. A range of lasers could be used to eliminate veins that look like spider webs, which includes long-pulse alexandrite, long-pulse Nd, Yag lasers and diode. Light-based remedies that necessitate numerous light sources can also be effective for spider veins.
Many consider laser varicose vein pain treatment as the best option and the gold for the treating spider veins. Lasers have most certainly been utilized in the medical industry for years and have been through various developments and refinements to create it a precise, secure way to deal with numerous conditions or illnesses. The laser utilized to deal with spider veins will be concentrated and if done correctly, will never harm your skin tissue. For four to six weeks following the process, the vein will be assimilated by body.
Advantages of laser treatment compared to other treatments:
Some of the main advantages of laser removal of unnecessary blood vessels are:
Long lasting results, comfort and speed
No requirement for support stockings, tape, or bandages after treatment
Large portion of the body can easily be treated with less pain compared to vein stripping or sclerotherapy
Works effectively on any body part from where you want to remove the blood vessels.
There is less possibility of bruising than sclerotherapy because of the purest form of laser light energy beam. Injections are used in the sclerotherapy treatment which helps to break the blood vessel walls and skin. Then a doctor applies a nauseating liquid in the bloodstream of the undesired vessels. However, diode laser removal spider veins is non-invasive.
Laser Spider Veins Removal provides long lasting fallouts with less discomfort and no or little recovery time after the procedure. Laser vein removal procedure is very secure and there are minimal side effects and risks involved in this process. So, this treatment can be performed on both women and men who are suffering from undesired vein problems.
If you are interesting in learning more about portable 980nm diode laser spider veins removal machine or knowing 980nm diode laser system prices, fill out the form below and we will get back to you ASAP. Or simply call Phone: +0086 15001300057. You can get the latest cost of 980nm diode laser vascular removal machine.
---
Related Products