HIFU Facial Collagen Remodeling System PL-103
HIFU facial collagen remodeling system is a safe and highly efficient non-surgical and non-invasive procedure for cosmetic and aesthetic facial contouring, developed based on extensive in-depth research. Face lifting machine PL-103 features 3 cartridges for complete and accurate treatment of facial treatment, yielding outstanding clinical results.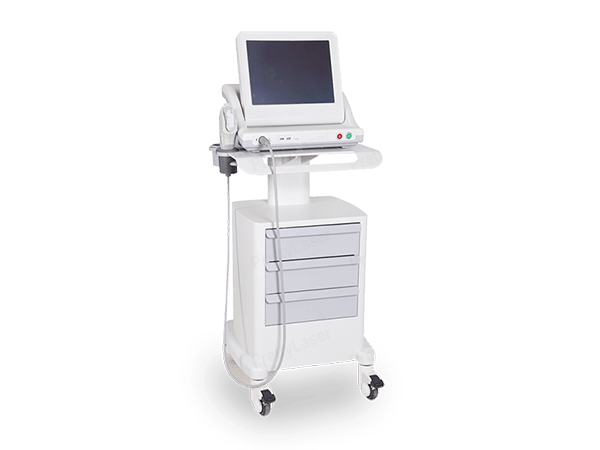 Approaching to the market, Ultrasound face lift machine just acquired with commendation. Not only about its function and effection, but also about its high return. Good quality is our company's purpose, we used most top technology but moderate price.
Benefits:
Ultrasonic Transducer-Germany transducer imported and can ensure the penetrate depth and accuracy of spots.
Quick & Short Treatment Time-30 MINS one HIFU treatment for

face

.
SMAS Contraction-collagen remodeling , elastin fiber contraction.
Actuator-100% imported, which can keep accurate uniform space between spots.
Last Reuslts-Instant result will be checked from the second month to the nine month , good result will last 2-3 years
Non-invasive-Totally non-invasive
HIFU Treatment Principle
High intensity focused ultrasound (HIFU) is a medical procedure that applies high intensity focused ultrasound energy to locally heat and destroy diseased or damaged tissue through ablation. It directly delivers heat energy to skin and subcutaneous tissue that can stimulate and renew the skin's collagen and thus consequently improving the texture and reducing sagging of the skin. It literally achieves the results of a face lift or a body lifts without any invasive surgery or injections, moreover, and added bonus of this procedure is that there is no downtime.
This technique can be applied to the face as well as the whole body and also, it works equally well for people of all skin colours, in contrast to that of lasers and the intense pulsed lights.
Using high energy ultrasound focuses the treatment position, so that the skin tissue create the thermal, and make high-speed friction cells to stimulate collagen. Such heat effect will not hurt the epidermis, because the HIFU treatment fast and direct access to the treatment site within 0-0.5 seconds, without touching the surrounding tissue and can be passed directly to the Superficial Muscular Aponeurotic System (SMAS), so it can be done firm skin while pulling the muscle layer, thin face up to the progressive effect.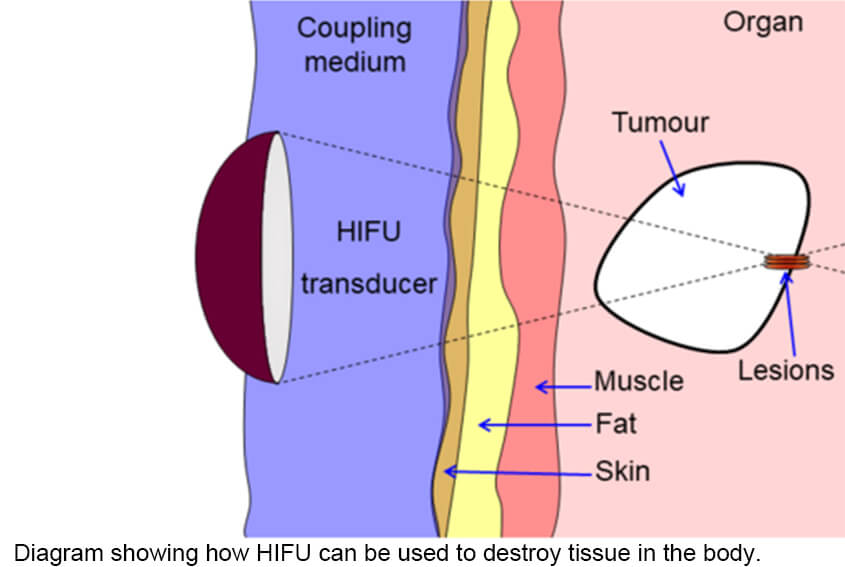 What is SMAS?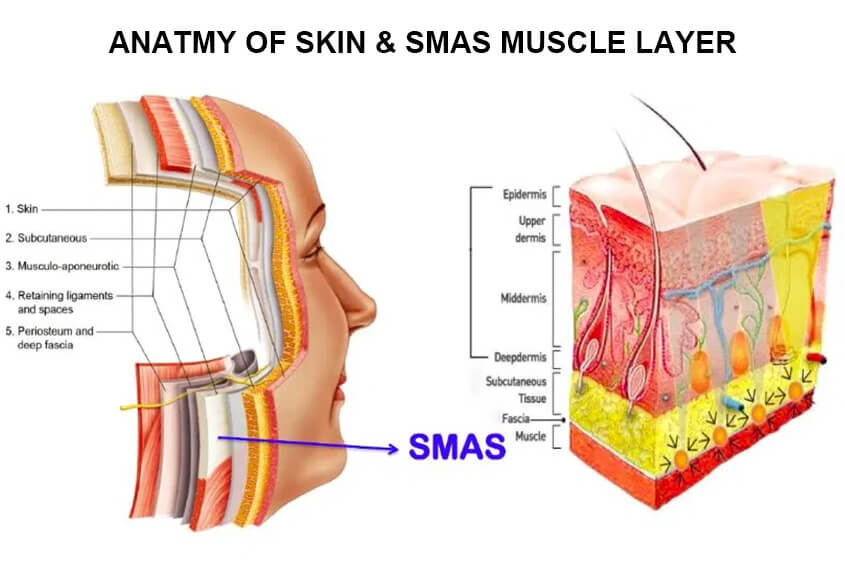 SMAS is short for Superficial Muscular Aponeurotic System, which refers to deep tissues widely covered under dermis, which connects fat and a layer of connective tissue thin film on facial superficial muscle, which extended to facial bones. SMAS is firmly connected with skin (epidermis and derma), subcutaneous tissues (fat). These three layers structures constitute facial profile and support the integrity of derma, muscle and bones.
With its unique high energy focused ultrasound, HIFU will reach SMAS layer and improve SMAS anadesma lifting. It not only solves problems of facial sagging and relaxation, but also activates subcutaneous collagen reorganization and regeneration. Therefore, facial problems such as coarse pore, wrinkles, elasticity degeneration will be improved at large.
Application:
Suitable for people over 30, the skin just started to enter the aging, a single therapy can help accelerate the active cells, the HIFU treatment effect is more significant and long-lasting.
Suitable for people over 40, the skin issues have appeared sagging and loose, we recommend use different technologies of treatment to ensure effective retard aging and significantly improve the skin problem.
Remove wrinkles on around forehead, eyes, mouth, etc.
Lifting and tightening both cheeks skin.
Improving skin elasticity and shaping contour.
Improving jaw line, reducing "marionette lines".
Tightening the skin tissue on forehead, lifting the eyebrows lines.
Improving skin complexion, making the skin delicate and bright.
Match with injecting beauty like Hyaluronic acid, collagen, to resolve more aging problem.
Removing neck wrinkles, protecting neck aging.
Stretch marks removal,build your charming body line.
Cellulite removal.
Treatment Position

Forehead
Eyes
Cheekbones
Apples muscle
Cheeks
Chin and neck such as sagging skin aging phenomenon
Parameters:
HIFU Facial Collagen Remodeling System
Energy type
HIFU (high intensity focused ultrasound)
Screen
15" color touch screen
Power
0.1-4.0J/cm2
Treatment head
1.5mm /3.0mm /4.5mm /(7.0mm /13mm optional)
Treatment interval
1-4(0.1mm step)
Frequency
4/7 Mhz
Machine Weight
6KG
Voltage
AC110V / 220V 50/60Hz
Technology
Technology Advantages Of HIFU Face Lifting Machine:
Best temperature guarantee
The temperature of HIFU is about 65℃- 70℃,which is the most appropriate temperature for collagen's effective degeneration. With high intensity focused ultrasound, there is no need to heat skin, which won't hurt skin either.
Most accurate depth
The energy of HIFU can be accurately focused on certain depth of tissue which has no influence on skin surface. With ideal treatment results, it can better protect skin.
Precise and reliant technology
It adopts the most accurate patented "Positioning indicator line", which can not only accurately position energy point but also controllable. The treatment is safe and more comprehensive.
Safe, non-invasive treatment
More than 100 thousands of people have used HIFU. According to expert Li Qiutao, each treatment needs only 40 minutes. No pain feeling is found during treatment process. No recovery period is needed and treatment effects are evident and gradually.
A variety of treatment probes for different positions
Based on different skin texture and depth, different treatment probes can be chosen for different positions, such as facial part, neck, eyes area, abdomen, arms.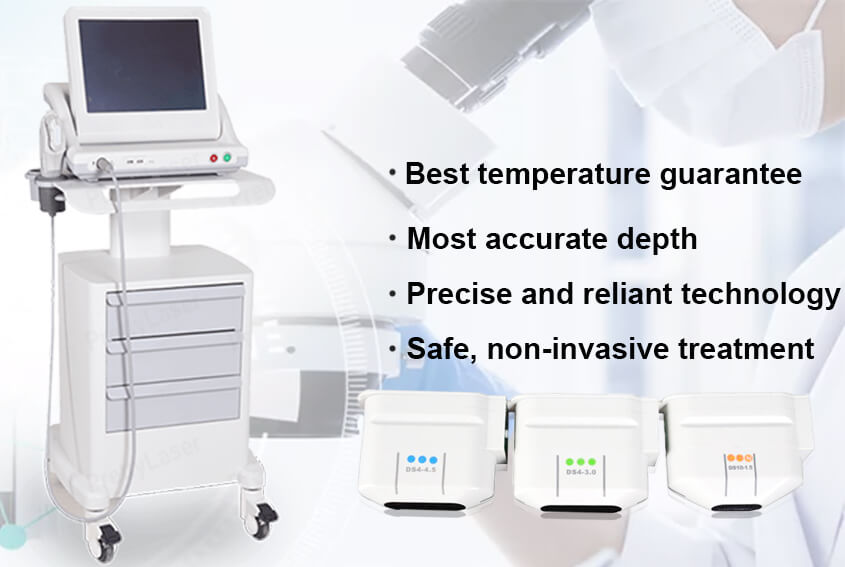 HIFU Cartridge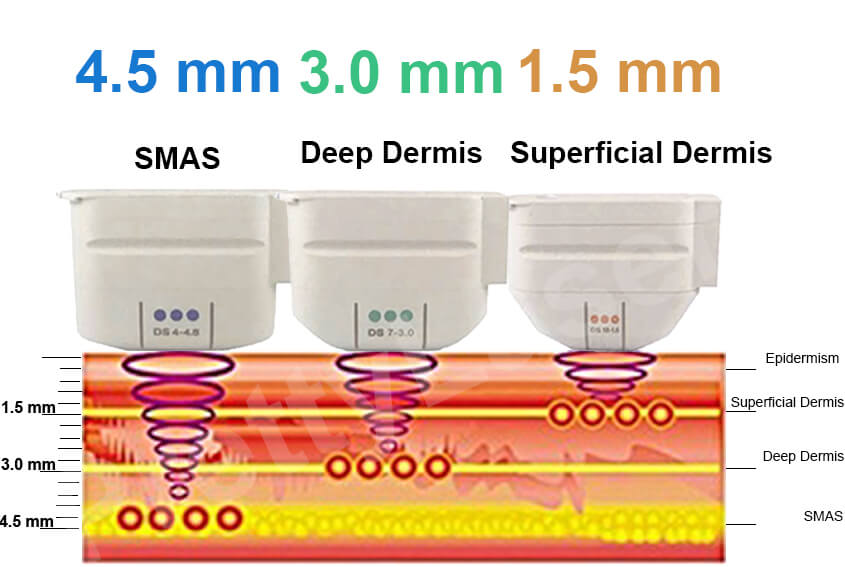 Face-lift HIFU cartridge 1.5mm
1.5mm treatment probe —HIFU energy penetration depth 1.5mm, HIFU energy penetrates to the epidermis layer, 1.5mm cartridge is apply to thinner tissue, such as eye zone.
HIFU treatment for face – HIFU cartridge 3.0mm
3.0mm treatment probe – HIFU energy penetration depth 3.0mm, HIFU energy penetrates to the dermis layer, 3.0mm cartridge apply to deeper tissue such as chin, chest.
Face-lift HIFU cartridge 4.5mm
4.5mm treatment probe — HIFU energy penetration depth 4.5mm, HIFU energy penetrates to the SMAS layer, 4.5mm cartridge apply to thicker tissue such as cheeks, neck.
Cellulite Removal –  cartridge 7mm/13mm for body fat layer
7mm/ 13mm treatment probe – High intensity focused ultrasound target at fat of 13mm(depth of penetration), heating up the fat tissue, combine with high energy and good penetration to resolve the fat, during the treatment, the triglyceride and fatty acid excrete by the process of metabolism, and the vessal and nurve will not be damaged.
HIFU Fat Removal Treatment Principle
Apply high intensity focused ultrasound, generate focused energy and go deeoer into the cellulite to break cellulite. it is an invasive, impressive and long- last effective tratement to reduce fat, especially for abdomen and thigh.
High intensity focused ultrasound target at fat of 13mm(depth of penetration), heating up the fat tissue, combine with high energy and good penetration to resolve the fat, during the treatment, the triglyceride and fatty acid excrete by the process of metabolism, and the vessal and nurve will not be damaged.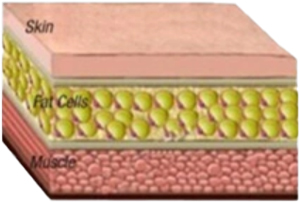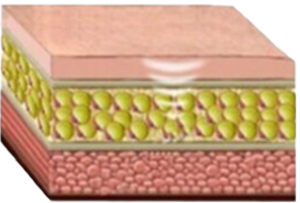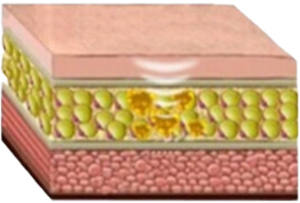 Treatment Procedures of HIFU
Face cleaning.
Position targeted treatment area with marking pen.
Apply evenly gel on face with 2-3mm.
Energy test shall begin with low level and with targeted point; consult patients' feelings, if they feel lightly, then increase the energy level till patient can bear it, which will be best treatment parameter.
Carry out treatment based on positioning scheme.
Cleaning after operation.
The device is removed.
The skin may be slightly red, which will disappear after a while.
What is HIFU treatment for face side effects?
HIFU is considered very safe if performed by a trained and qualified professional.
The best part about this treatment is that you're able to resume your normal activities immediately after you leave the provider's office. Some slight redness or swelling may occur, but it should subside quickly. A light tingling sensation of the treated area may persist for a few weeks.
Rarely, you may experience temporary numbness or bruising, but these side effects usually go away after a few days.
What is the best HIFU Machine?
For the best hifu machine supplier, the ultrasound face lift machine must have the following advantages.
Long life time. The lifespan for HIFU face lifting machine is 10,000 shots for cartridge.
Facial HIFU and Body HIFU totally 5 cartridges optional.
CE approved makes sure the high quality of the HIFU ultherapy machine.
Vertical and portable HIFU 2 types for option.
Ultrasonic transducer can ensure the penetrate depth and accuracy of spots.
Actuator: it can keep accurate uniform space between spots.
What are The Differences Between HIFU And RF(Radiofrenquency)?
Although HIFU and RF serve the same intention, these two methods are quite different and using one or the other will depend hugely on the results that you want to achieve. We've listed the main differentiating points to clarify the process and help you chose the aesthetic treatment device that fits your needs best.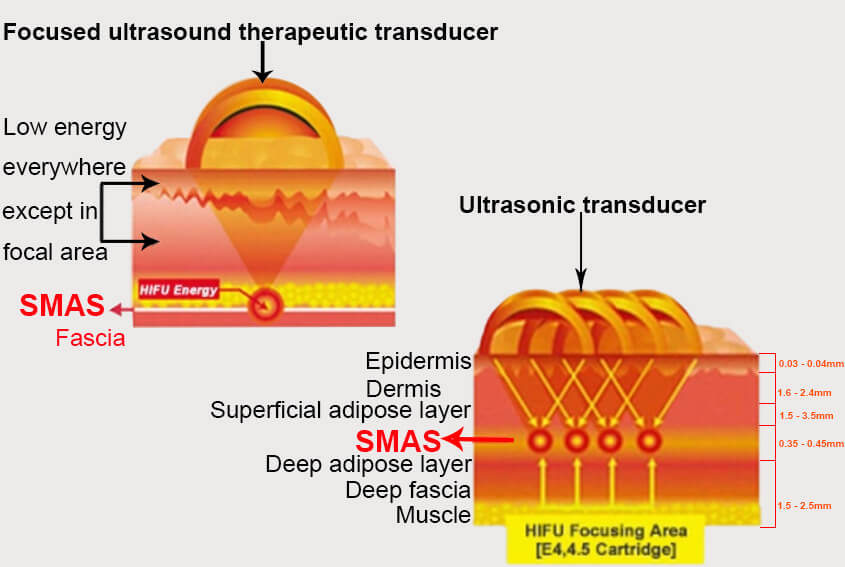 HIFU Skin Tightening:
It's a new type of non-surgical, non-invasive, safe and effective method that uses ultrasound technology and the body's own natural healing process to tighten and tone sagging skin on your face.
HIFU treatment uses high-intensity focused ultrasound waves. Their high concentration enables the technology to get to a specific point below the surface of the skin where it reaches the SMAS layer (muscle layer). Working deep below the surface it stimulates the growth of collagen without harming the outer layer of skin. This results in long-lasting firming, and tightening of the skin, after just one treatment.
Radiofrequency(RF) Skin Tightening:
RF skin tightening relies on devices that use radiofrequency waves to convert energy from radio to heat. Energy produced this way heats the skin's deeper layers to stimulate collagen remodelling response. Radiofrequency's low frequency is closely monitored to ensure that targeted tissues reach the optimal temperature to induce new collagen production and cell regeneration without overheating. Therefore, this way it can safely penetrate to a deeper level of the skin helping to improve its tone and structure.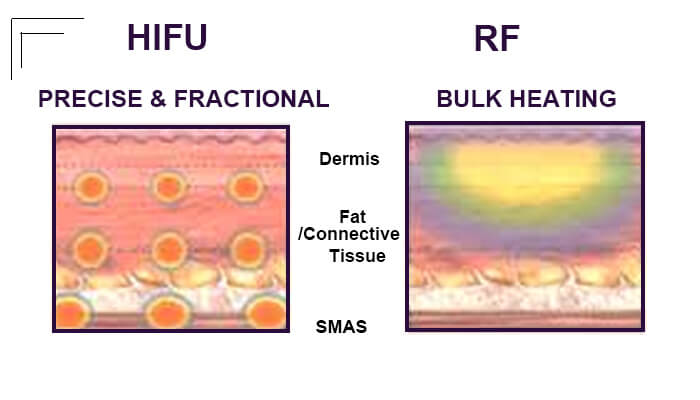 Main Differences Between HIFU And RF:
The first and most obvious way in which they differ is that they use different technologies to heat up the deep skin tissues. HIFU delivers more precise and more intense fractional ultrasound energy while RF is based on a bulk heating strategy.
Second, each technology works in different, but partially overlapping skin layers. HIFU goes much deeper into and beyond the dermis, being able to reach the SMAS layer. RF, on the other hand, will not go as deep as HIFU. It focuses on epidermal layers and does not go beyond the deep dermis.
Third, while HIFU is generally performed as a single treatment RF may require several sessions. The exact frequency of either of those treatments will depend on the type of device used and your skin conditions such as its current elasticity or your genetic heritage.
Fourth, for HIFU facial treatment, we usally need 1 treatment for every patient in 1 year. The second treatment could be take after 3 or 6 months for heavy wrinkle.
Five, using ultrasound energy in cosmetic procedures is a relatively new practice. So in terms of aesthetic facial rejuvenation, RF has been around much longer.
How To Choose Between HIFU And RF?
As we age our face starts to exhibit a mix of sagging, wrinkling and sinking. Although each person's ageing style is always unique and should always be addressed individually the following guide explains how different treatments may be more suitable for different types of issues.
Skin Lifting And Increase Skin Elasticity
If your main problem is sagging and your ultimate goal is "lifting" effect it might be a better idea for you to go for HIFU. The depth of its tissue tightening will allow for more prominent results. Thus, HIFU will be the best choice for tightening loose skin around the jowls, improve the appearance of a double chin or "lifting" the brows.
Skin Tightening For Delicate Areas Such As Lower And Upper Eyelids
RF being a less intensive method that penetrates tissues not as deep as HIFU can be a better choice for addressing volume loss or treating delicate areas such as lower and upper eyelids. Thus, if you have no or limited skin laxity, but are losing facial volume you may opt for the RF. It will tighten the skin but also create the effect of more volume especially in the area around the mouth.
Both HIFU and RF boost collagen production and accelerate skin tissues remodelling. Thus, they're both effective in treating wrinkles and fine lines. The best method for treating the signs of skin degeneration will thus depend on the extent of your skin ageing and the area you want to treat. For this reason, deciding on any treatment type you should always consult a specialist who can professionally asses your facial anatomy and your skin laxity. And only after the physical examination, a specific treatment recommendation can be made.
HIFU Treatment For Face Before & After Pictures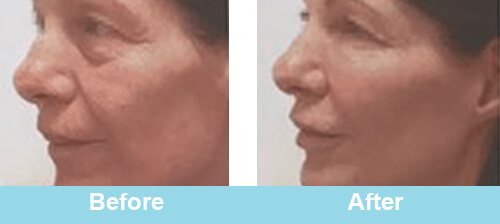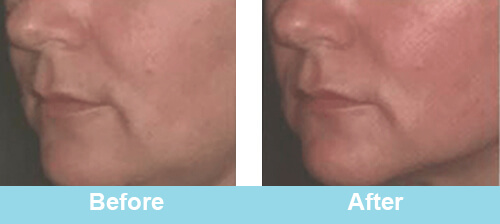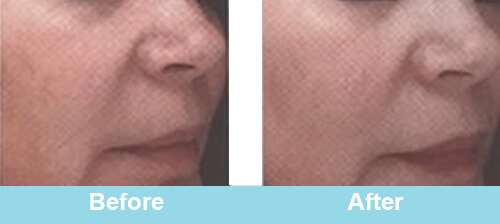 How To Buy The Best HIFU Machine?
If you are interesting in learning more about the best hifu machine or discussing face lifting machine or other medical laser machines, fill out the form below and we will get back to you ASAP. Or simply call Phone: +0086 15001300057
---
Related Products