Professional Diode Laser Hair Removal System PL-304P
Professional laser hair removal system pl-304p uses the optimal wavelength 808nm best diode laser which has long been considered the gold standard technology for permanent hair removal therapy. The best permanent hair removal system offers a comfortable, safety, fast and effective hair reduction method for all skin types.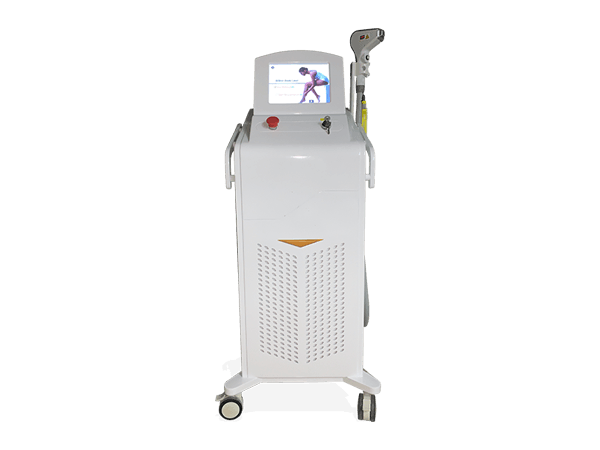 Best permanent hair removal system PL-304P using TEC cooling system for water tanks and TEC for sapphire in handpiece , so you can get 24 hour working with machine. Auto intelligent mode design for users with different presets for different patients.
Benefits:
Easy use intelligent system.
Germany imported laser chips.
Strong cooling system.
Self-protection system.
No consumables.
Large spot size for saving your time.
Self-Protection system in the software.
Treatments
Light hair removal system for all skin types. To achieve permanent hair reduction, the light system must be able to effectively treat all skin types, while providing maximum skin protection. PL-304p features TEC Sapphire contact cooling technology that allows you to provide highly effective, reliable and safe treatments for a variety of challenging skin concerns. Practitioners can treat all areas of the body,such as  face, arms, armpits, chest, back, bikini, legs… and treat all skin types.
Hair removal, permanent hair reduction.
Applicable to any hair color.
Applicable to all skin types.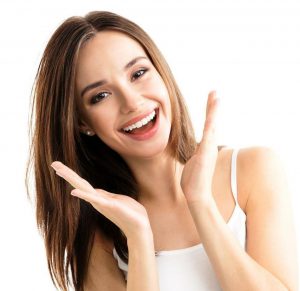 Technology
The PL-304P features Germany laser chips which has 60 light-emitting points on the laser chip, and only 19 light-emitting points on a common laser bar, so the energy of the laser chip is more focused when the light is emitted. The storage point of the chip's peripheral protective layer determines that it is more heat-resistant than the laser bar.
Germany Laser Chips
Power: Every chip power 150 watt.
Powerful: High, reliable output power and ideal beam characteristics.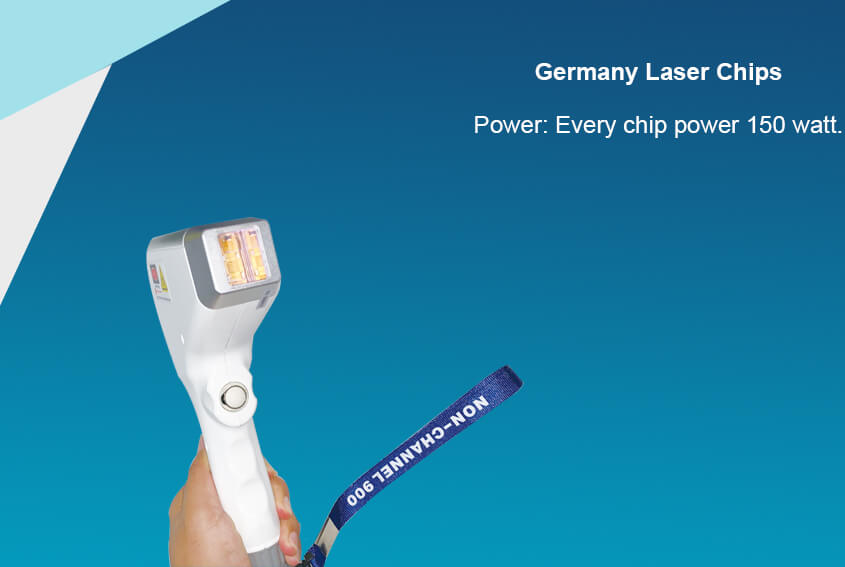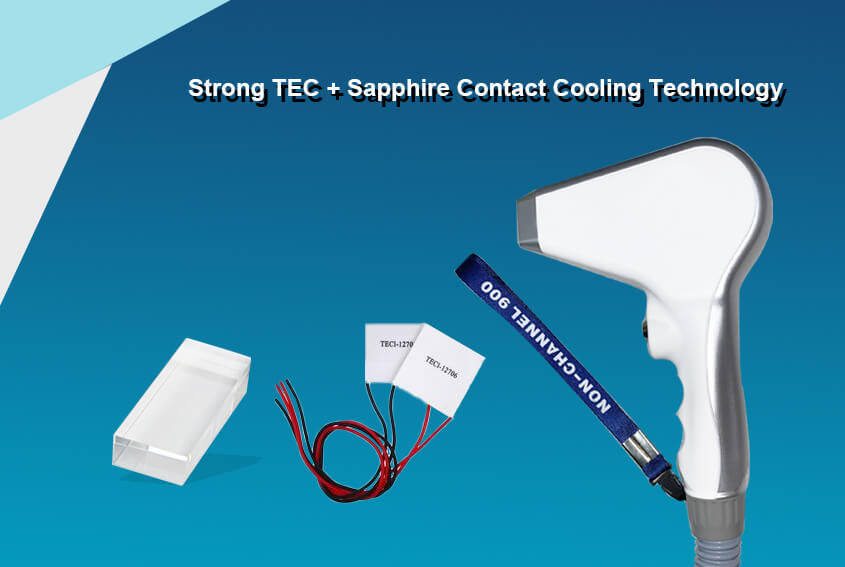 Strong TEC + Sapphire Contact Cooling Technology
During installation, firstly, wipping both sides of the refrigeration component clean, and apply a thin layer of thermal conductive silicone grease on the hot and cold surfaces of the TEC. The surface of the aluminum radiator or cold storage plate in contact with the TEC shall be flat and wiped clean, and the surface of the aluminum radiator or cold storage plate shall also be evenly coated with thermal conductive silicone grease. In the process of installation, the cold surface of the TEC must be in good contact with the cold storage plate, and the hot surface shall also be in full contact with the surface of the aluminum radiator. In order to achieve the best cooling effect, the insulation material is used to fill between the cold storage plate and the aluminum radiator, and its thickness is generally 25-30mm.
Advantages Of TEC + Sapphire Contact Cooling
Efficacy-High fluence enables treatement of areas requiring precison and thin, light hair.
Safety– Superior epidermal protection is achieved through TEC + Sapphire contact cooling.
Patient comfort-By continuouly cooling the skin, pain and discomfort are significantly reduced.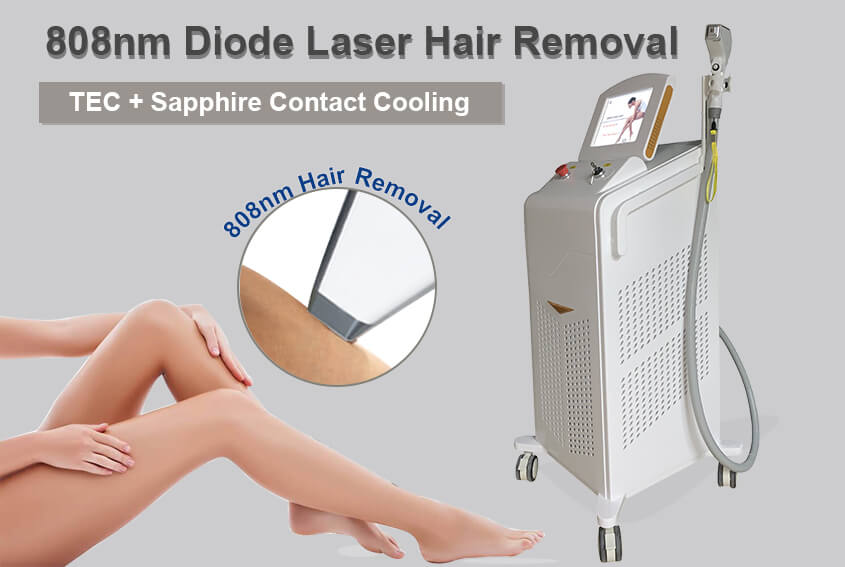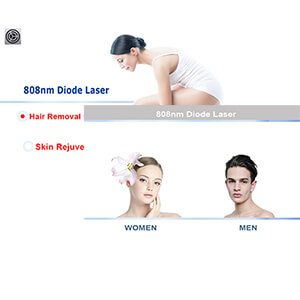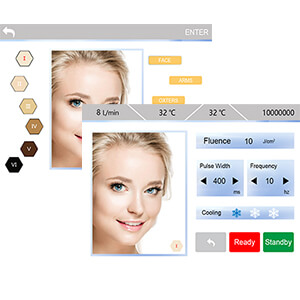 Intuitive  Touch LCD Screen
Easy operation and user-friendly interface.
Recommened treatment parameter settings.
Customized treatement.
Plug & Play connector,no need technician
Quick American-made "plug and play"connection plugs, 2 million times to plug-in/plug-out, long lifespan.
Updated plug set, same as Alma laser, avoid leaking water.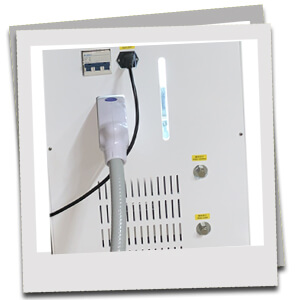 Technical parameters
Professional Diode Laser System
Wavelength
808nm
755nm, 808nm, 1064nm optional
Working Frequency
1~10Hz
Maximum frequency 20 Hz
Energy Density
1-120J/cm² adjustable
OEM is ok
Handlepiece cooling
TEC+Sapphire
Sapphire OEM
TEC cooling
12V6A
TEC Power OEM
Spot size
15×15mm² or 25 x31mm²
Spot Size OEM
Output Power
600w, 900w
Laser power OEM
Laser Bars
Germany laser Jenoptik,150W/piece
Pulse Width
5ms~400ms
0~1000ms OEM
Output Mode
Pulse Output
Pulse Output
Language
Standard English
Can be made according to customer's requirements
Display
8' color touch screen
10.4' is available
Protective Temperature
55℃ interface select
OEM
Water Pump
DP-60 diaphragm rods 12V
Flow Sensor
3.5L/min flow requirement
Cooling System
240×120cooling line(2pc),18 pcs channel
Compressor plan,TEC plan
Cooling Fan
4pcs fans,speed 3150r/min
12v fans
Case Material
ABS shell/metal shell
OEM Metal Shell
Inter Structure
White zinc hob/color zinc hob
OEM
Water Tank Volume
vertical3.6L/table type 2.5L
OEM
Environmental Moisture
<80%
<80%
Environment Temperature
Air conditioning room,temperature≤28℃
voltage
220V/110V
What does Laser Hair Removal do?
So, how does laser hair removal work? The laser hair removal process is, by definition, a procedure that makes use of laser or concentrated light beam to get rid of unwanted hair in any part of a person's body. The diode laser system can emit laser light of 808nm wavelength. It can be absorbed by the melanin loacted in the hair follicle, so as to destroy the hair follicle. The hair shaft can also absorb the energy from laser lights, so as to be destroyed and gasified. Then the unwanted hair can be removed completely and permanenty.

Light hair removal system treatment before & after results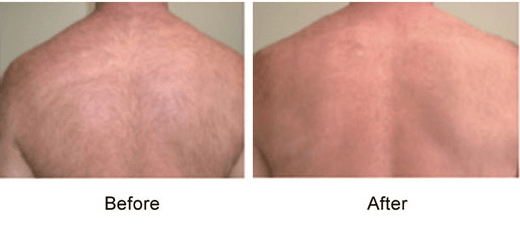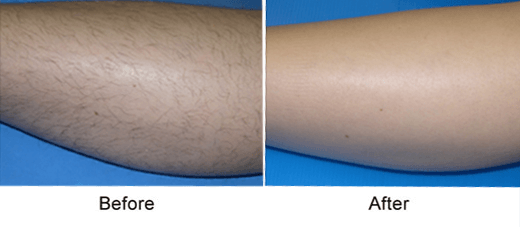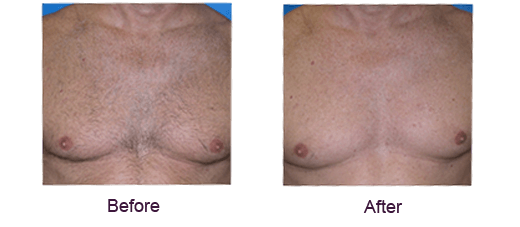 Light hair removal system reviews
Professional Laser Hair Removal System PL-304P Advantages:
The gold standard in permanent hair removal effectively for all skin type(I~VI) including tanned skin-clinically documented and proven results.
Advanced Cooling technoloyg handpiece provides continuos contact cooling of the epidermis
Ergonomically desgined finger trigger for easy, comfortable operation.
Straight forward and user friendly interface.
10 HZ Repetition Rate with big spot size: 15*15mm ( patented), 15*20mm, 20x25mm, 25x31mm, design, other company(10*10mm, or 10*12mm).
Diode laser hair removal use the "IN-Motion" intelligent mode to bring the fastest treatment speed to 10 shots per second. It's fast especially for body hair removal.
Diode laser hair removal system also adopts Thermo-electric cooling (TEC) and real sapphire, which get amazing contact cooling. It is really pain-free laser machine. You will get most comfortable treatment.
A Complete Guide for Laser Diode Hair Removal
Laser diode hair removal is by no means a one-and-done-type treatment to dispel errant hairs from your skin. The number of sessions depends on the area of the body being treated. Notably, upper parts like the face and underarms require around 8 to 10 sessions to achieve desired results compared to 6 to 8 sessions for the bikini line and legs. After which, 2 or more touch-up treatments every year maybe needed. Other factors to be considered are skin color, coarseness of hair and gender.
Professional laser diode hair removal has become more popular because of its speed, safety and effectiveness, although results will depend upon the choice of laser technology used. These lasers are characterized by their wavelength, measured in nanometers (nm): Alexandrite (755 nm) is used only on pale skin and has the highest pain score. Diode laser (810 nm) is the gold standard for pale (type I) to medium (type III) skin, but has now been made safer on dark skin with the new technology: ND:YAG (1064 nm) which is advisable for olive (type IV) and dark skin (type V).
Here is a guide to handle your ado as we understand your excitement as well as flurry too. The process is quick and comfortable.
How does it work?
The regular hair removal is a tedious task for one to do. Women usually shave or wax their legs and underarms for the sake of an appealing appearance. These temporary methods target the hair only. As compared to these methods, laser hair removal is a permanent solution. It targets the hair follicle and destroys or damages them. You may or may not need the repetitive treatments to make way for the best possible result.
The best areas for the hair removal treatment
A Laser hair removal would considers legs, underarms, and bikini areas as the best parts to apply the treatment. Though females are very much thoughtful for their facial hair, it is a quite exacting task. Facial hair is usually finer and hormonally driven that may create the challenges for the treatment.
Session and period
Laser diode hair removal is a bunch of a few sessions of treatments. Depending upon the body area, it usually takes four to eight sessions for obtaining the smooth skin. Once the treatment completes, your hair will never come back.
As your skin needs to go under laser treatment in various sessions, you will have to wait for a period to let your skin cope up. Usually, the one-month interval is quite preferable for all skin types. The good news is that you can shave in this period whenever needed before a permanent solution.
Preparation before laser treatment
In order to get optimal results, you need to do one thing before going for laser treatment. Shave the area a day before the treatment, so that the energy or laser can reach the base of the follicle. Otherwise, your hair will absorb that and can even burn your skin as well.
However when you have decided to have your laser hair removal, you may make some mistakes. You should avoid these mistakes:
You didn't shave first. Lasers heat hair to damage the stem cells in hair follicles, but if the hair is too long, the laser can burn your skin.
You didn't check the system. You need to check whether you are using IPL or Laser Diode Laser hair remova. IPL can work well; it just usually takes more treatments. And you can have some slightly higher risk of burns. That's because IPL is contraindicated for darker skin tones, including tans. When using a diode laser. It hurts like a stinging, but it's also over in seconds and is way more effective than IPL.
You're not being consistent. The standard time between appointments is four to six weeks. And it usually takes five sessions to achieve satisfactory hair reduction. What happens is people will get two or three [treatments], and then six months later they come back and say it all grew back. You have to repetitively traumatize the follicle. However, Certain areas with especially thick hair may require additional sessions, but five should be enough for most.
You have crazy-high expectations. Most areas will have about an 85 to 90 percent reduction in hair. Different areas will show different results for different people, but there will likely always still be some hair, so don't expect complete baldness. The FDA approval is for permanent laser hair reduction, not removal.
How effective is laser hair removal?
Laser hair removal results are guaranteed. The laser hair removal effectiveness lies in how regularly the procedure can be administered. Laser treatment for hair removal is one of the most common cosmetic procedure patronized mostly by women.
Is light hair removal safe?
Yes, As the light overlaps the treated areas, the hair is slowly targeted providing the treating nurse with time to stop treatment should any adverse reactions occur.
How many light hair removal treatments will I need?
The average people who wants to do light hair removal is recommended a base of 6 sessions in the same treament area. With each treatment, a samll percentage of hair will reduce, or become finer in texture. Gererally after 6 sessions the treated area should see about 50% in hair some exclusions apply. Remember, light treatments targets current, active hairs While your body is responsible for repairing all damaged cells in your body, including hair cells, your body may repair damaged hair follicles post laser hair removal treatments, thus requiring more treatments.

Does hair removal of different areas require the same number of treatments?
No, depending on the area of hair removal and condition, different number of treatments will be applied, also laser of different energy levels will be used. This is because hairs in different areas have different thicknesses, density, and ability of regrowth.
In general, the denser the hairs, the thicker the hairs shaft, the higher energy level of the laser light is required, and the more treatments are needed.
What if I have super thick hair,  how many laser treatments wil I need?
The people who has thick, dense hair may need ten or more sessions. Such as, men's beard will almost always need ten plus sessions, with continued maintenance treatments. Teens may alsways require ten plus sessions. Those with active hormones may also need 10 plus sessions with continued maintenance treatments. Women who become pregnant post treatment may require a new set of treatments. Those with ethnic backgrounds that have a propensity for more hair growth through the body may need 10+ sessions.
Who can be treated with light hair removal?
Male or female, body or face, tanned or not, and those of any skin color can receive successful, safe and effective treatments with our professional laser hair removal system PL-304P.Since our lasers are known for bypassing pigment on the skin, those with dark pigment in their skin can receive laser treatment when they previously could not. We have delivered great results to clients of all skin tones, including Middle Eastern, African, Indian skin tone as well as those with fair skin.
Is laser hair removal effect permanent?
Laser hair removal is a complete destruction of hair follicles cells in the active phase. Generally, multiple treatments can completely destroy hair follicles cells. Once the hairs in active phase are completely removed, it will not grow again. This effect is permanent (only if multiple treatments are received).
Who can not be treated with light hair removal?
Those who have blonde or red hair are advised against any kind of light hair reduction because the hairs cannot be targeted to destruction. Think of a white t-shirt in the sun, it never gets warm, thus is the same with treating a blonde hair. Since the light color is red, it cannot recognize, or successfully treat red hair.
What are the types of light-based hair removal?
The two main technologies used for permanent hair reduction are light (diode laser) and intense pulsed light (IPL) systems. Prettylasers offers both IPL and diode laser hair removal technologies that are trusted by practitioners and patients worldwide.
Is there any side effect associated with laser hair removal?
No. Many people may think of radiation when they hear about laser, but to be rest assured, as medically used laser is not harmful for human body. Besides, laser hair removal only damages the hair follicles to stop hair growth, and it does no damage to other skin tissues of human body.
How much does the professional laser hair removal system?
If you are interesting in learning the professional laser hair removal system price or discussing purchasing aesthetic laser machines or other medical laser machines, fill out the form below and we will get back to you ASAP. Or simply call Phone: +0086 15001300057. So you will get the best cost of laser hair removal machine.
---
Related Products