Best Laser Hair Removal Machine pL-305Q
Best laser hair removal machine PL-305Q provides a comfortable, permanent, convenient and effective method for hair reduction of all skin types. With the optimal wavelength 808nm, the classic wavelength in laser hair removal, the 808 nm wavelength,offers deep penetration of the hair follicle with high average power, a high repetition rate and a large spot size for fast treatment. The 808 nm has a moderate melanin absorption level making it safe for darker skin types. Its deep penetration capabilities target the Bulge and Bulb of the hair follicle while moderate tissue depth penetration makes it ideal for treating the arms, legs, cheeks and beard.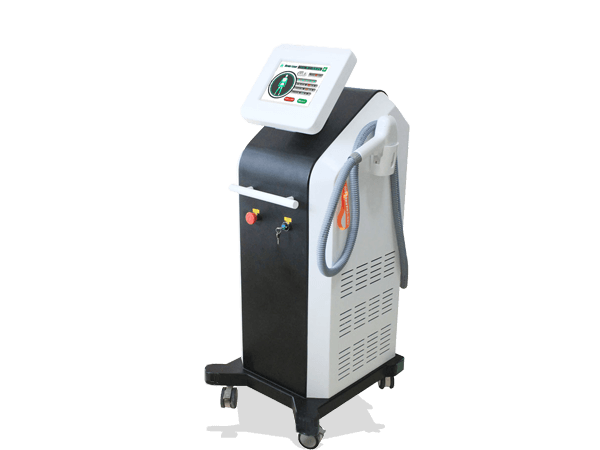 The professional laser hair removal machine PL-305Q adopts the intelligent humanized treatment system, when entering the diode laser hair removal system, selecting the skin color to be treated on the touchscreen, and the system automatically adjusts to the appropriate treatment parameters. According to the different light absorption of different skin colors, the system sets standard and optional parameters for treatment. Addtitionally, parameters can also be adjusted according to customer requirements.
Benefits:
Painlessly, safety and effectively remove unwanted hair on all skin types (I-VI) and tanned skin.
Unique control system enable treating nearly any kind of hair.
Advanced strong TEC + Sapphire contact cooling system ensures patient safety and comfort.
Clinically proven SHR technology and in-motion technique covers the full body.
Technology
PrettyLasers provide the cutting edge technologies for salon laser hair removal machine PL-305Q. Awesome clinical results begin with the PL-305Q 808nm best laser hair removal machine empowered by three advanced technologies: In-motion technology, self-protection system in the software to avoid bar burn even long time wroking and strong cooling technology.
Self-protection System In The Software
Self-protection system in the software is to better protect laser chips which are not burned. For example, when the operation of the laser hair removal machine can not meet the needs of the machine, it will alarm, which is also the protection of the laser.
In-Motion Technology
A high repetition rate of short pulses are delivered deep into the dermis, achieving high average power and therapeutically effective heat build-up, with painless. The sweeping In-motion technique of moving the handlepiece repeatedly over the treatment area ensures full caoverage while strong TEC + Sapphire contact cooling technology cools the skin surface – preventing superficial burns and allowing for virtually no pain, yet highly effective hair reduction. Meanwhile saving your treatment time.
Strong TEC + Sapphire Contact Cooling Technology
It is very important for strong TEC +Sapphire contact cooling to remove the unwanted hair. In addition to the comfort achieved with In-Motion technology, PL-305Q's contact cooling provides further comfort, virtually eliminating the need for cold gels. The TEC +Sapphire handlpiece cools the skin during laser hair reduction treatment, preventing superficial burns while maintaining heat within the dermis where hair follicles are treated.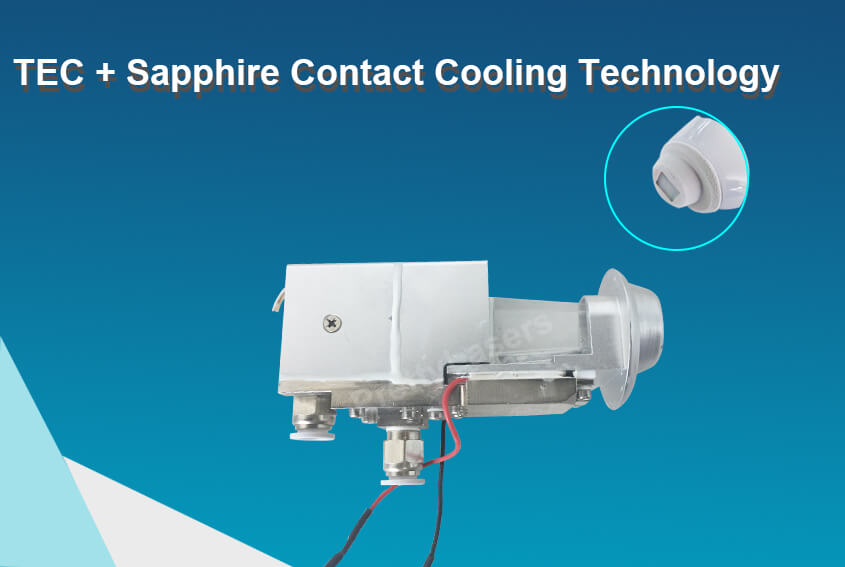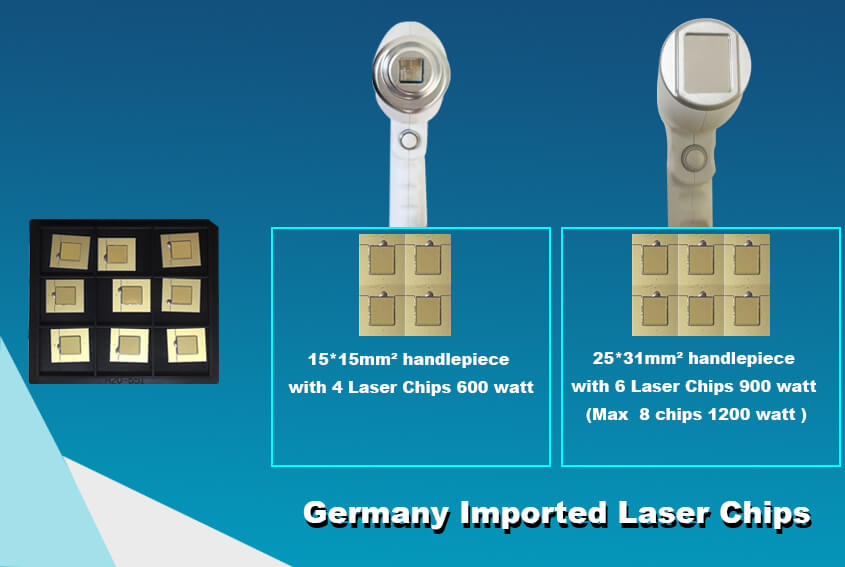 Germany Imported Laser Chips
Advanced Germany imported laser chips- every laser chip is 150 watt which increase the output power of salon laser hair removal machine.
Intelligent LCD Touchscreen
Easy to learn and user-friendly touchscreen.
Sex: Men & Women
Different treatment area: Forehead, face, armpit, leg
Voice control when doing treatment
Suggestion parameter for each skin type and area
Safety: Relationship of energy, pulse width, frequency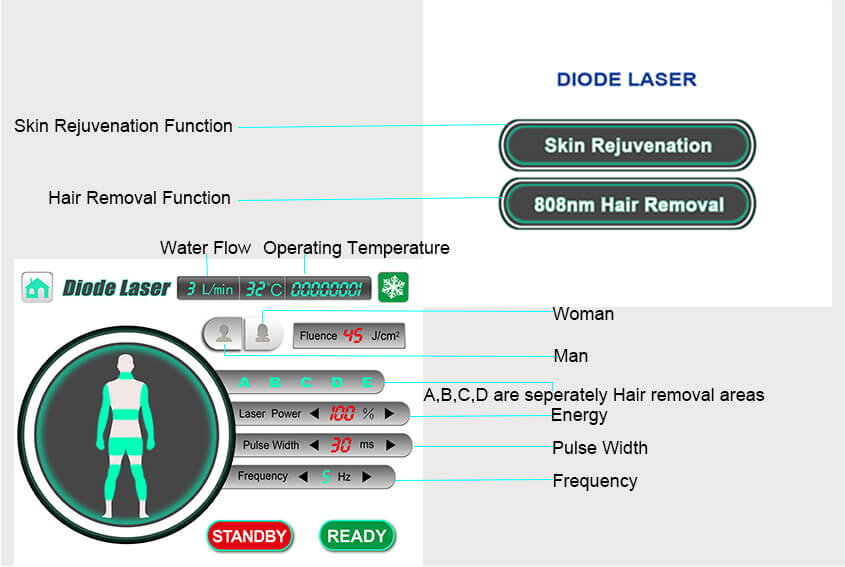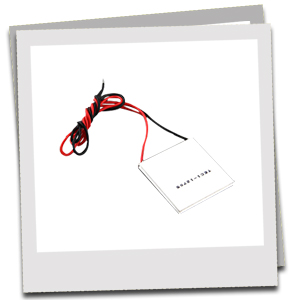 Japan Imported Mitsubish TEC Cooling Plates
Lightweight, fast cooling and heating in 2 minutes at fast time.Working with high precision temperature control, electricity, no waste, so no pollution to the environment.
18 Lines's Radiator Bring Best Cooling Result For Professional Laser Hair Removal Machine
The 18 lines's radiator adopts advanced aluminum heat sink design, which greatly improves the heat sink efficiency.
18 lines and double water channels effectively increase the heat dissipation area. The unique welding technology greatly improves the heat dissipation performance.
Handpieces For Treating Full Body Areas For Your Option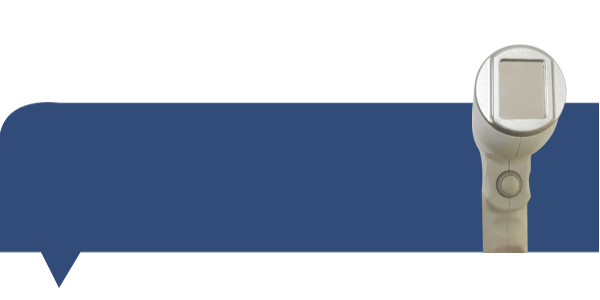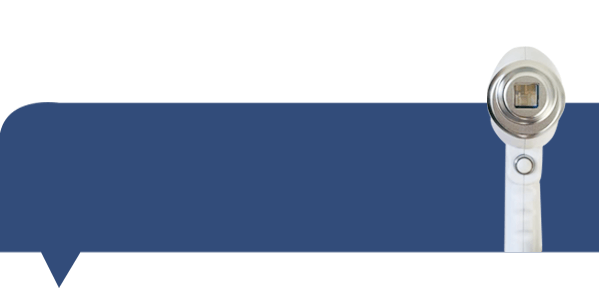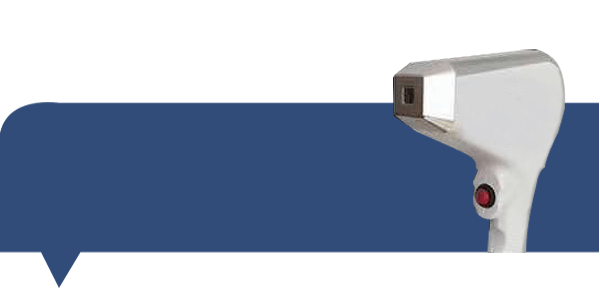 Technical Specifications
Diode Laser Hair Removal Machine
Wavelength
808nm
755nm, 808nm, 1064nm optional
Working Frequency
1~10Hz
Maximum frequency 20 Hz
Energy Density
1-120J/cm² adjustable
OEM is ok
Handlepiece cooling
TEC+Sapphire
Sapphire OEM
TEC cooling
12V6A
TEC Power OEM
Spot size
15cm×15cm or 25 x31mm
Spot Size OEM
Output Power
600w, 900w
Laser power OEM
Laser Bars
Germany laser Jenoptik,150W/piece
Pulse Width
5ms~400ms
0~1000ms OEM
Output Mode
Pulse Output
Pulse Output
Language
Standard English
Can be made according to customer's requirements
Display
8' color touch screen
10.4' is available
Protective Temperature
55℃ interface select
OEM
Water Pump
DP-60 diaphragm rods 12V
Flow Sensor
3.5L/min flow requirement
Cooling System
240×120cooling line(2pc),18 pcs channel
Compressor plan,TEC plan
Cooling Fan
4pcs fans,speed 3150r/min
12v fans
Case Material
ABS shell/metal shell
OEM Metal Shell
Inter Structure
White zinc hob/color zinc hob
OEM
Water Tank Volume
vertical3.6L/table type 2.5L
OEM
Environmental Moisture
<80%
<80%
Environment Temperature
Air conditioning room,temperature≤28℃
voltage
220V/110V
Applications
PL-305Q's unique gradual heating method effectively damages the hair follicles while avoiding injury to the surrounding skin. The sweeping in-motion delivery technique keeps the laser in constant motion ensuring full coverage. Simultaneous contact cooling prevents burns and allows for more comfortable treatment and a specialized handpiece allows you to treat large areas in less time.
Permanent hair reduction.
Depilation.
Epilation for Men and Women.
Any unwanted hairs on areas like face, arms, armpits, chest, back, bikini, legs…
Whether you have light, dark or tanned skin, coarse or fine hair, PL-305Q's hair removal solutions achieve maximum resutls for full body aresa with treatment which are quick, safe, effective and no pain.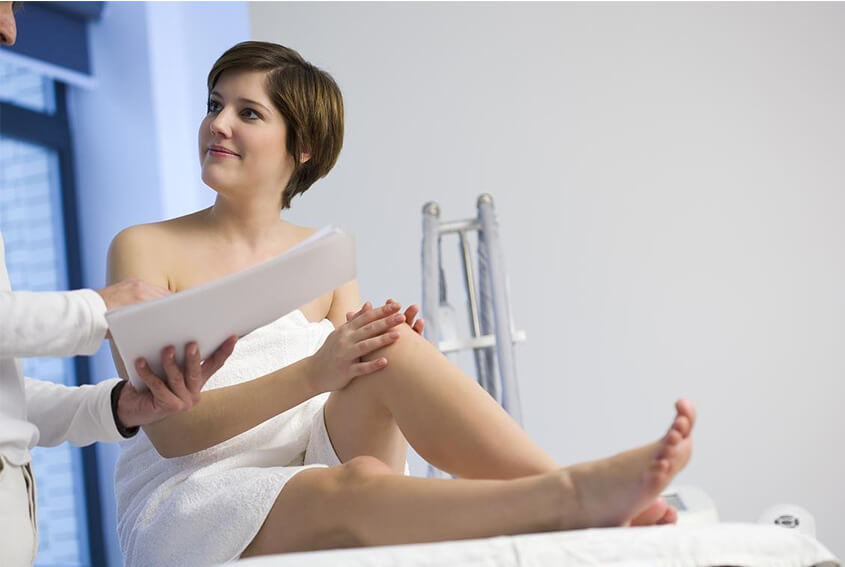 Patients Benefits:
Amazing Hair Removal Treatment Comfort And Speed, Skin Rejuveantion
Salon laser hair removal machine, a popular solution for unwanted body hair, has no downtime for patients and offeres comfortable treatment results.
When treating larger body areas such as shoulders, backs, chests or legs, it can save patients's half time.
Whether you have dark, light or tanned skin, coarse or fine hair, Salon laser hair removal machine's removal solutions achieve maximum resutls for all areas of the body wiht treatments that are safe, fast, and effective.
Salon laser hair removal machine can also promote subcutaneous collagen contraction to achieve skin rejuvenation.
Laser Hair Removal Machine Reviews:
What is laser hair removal?
Laser hair removal uses a laser equipment that emits laser light of a specific wavelength, which selectively act on the root of hair follicles.When energy is absorbed, the hair follicles root are damaged and fall off completely, so hair removal is achieved.
Why is there no pain with diode laser hair removal machine?
Because diode laser hair removal machine works to gradually heat the hair follicles in the most comfortable way possible with slow gradual heat and superior TEC+Sapphire contact cooling technology. Hair follicles are still effectvely targeted. And the extra benefit of skin safety is provided with our advanced technology.
When should I schedule my laser hair removal treatments?
That's a interesting problem. You should receive your hair reduction treatments every 4 to 6 weeks. When your hair starts becoming thinner, you may wait 8 to 12 weeks between treatments. Treatments sooner than 4 weeks do NOT provide faster or better hair removal results.
How many treatments do patients typically need in order to see results?
Depending on the patient's skin and hair type, results are typically seen following 6 to 8 treatment sessions.
Best Laser Hair Removal Machine remove the unwanted hair clinical results – Before & After Photos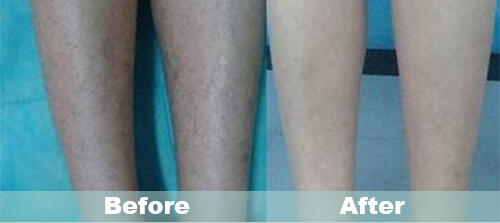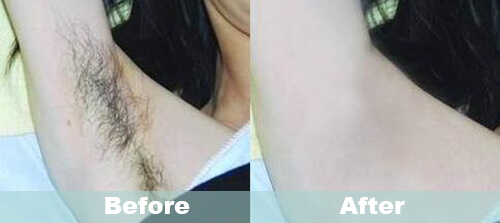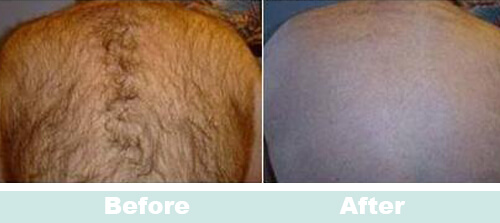 How will your hair removal business benefit?
Benefit from a rapid return on salon laser hair removal machine investment
Larger hair removal treatment areas like the back and legs tend to be the most profitable, but are also considered the most tedious. Before, practioners in beauty salons didn't want to do these procedures and in some cases confused them altogether – especially making wrist fatigue, lower back aches and sore shoulders. Currently, with the PL-305Q fast the procedure is much faster and requires less effort by the hair removal. And even some practioners didn't know how to use laser hair removal machine. Becasue some aesthetic laser machine has confused operation interface. You have to spend a lot of time training hair removal business. However, our advanced intuitive LCD touchscreen is easy to learn and user-friendly. In this way, saving your treatment time and treating more people to bring more profitable for you.
Attract more patients
Professional laser hair removal machine integrate the in-motion technology with the strong TEC Sapphire contact cooling technology, making treatment more fast which saving time for your current and prospective laser hair removal clients – aslo a distinct competitive advantage in some markets. Due to the shorter treatment time, we don't have to charge as much, which makers the procedure more affordable. So your beauty salon can attract more patients. Practices offering laser hair removal can now compete more effectively with other spas. More testimonials…
Grow Your Business
Because the shorter treatment time, meaning you can treat more patients during the same time. Meanwhile, comfortable treatments encourage treatment completion.
How to buy laser hair removal machine?
Click here to buy non channel diode laser hair removal machine. PrettyLasers provide our customers with not just our advanced laser technology, but also our extensive aesthetic business experience.
If you are intersting in learning more non channel diode laser hair removal machine price or purchasing other aesthetic devices, you can aslo call +0086 15001300057  , we will get back to you ASAP.
---
Related Products