Multifunction Cryolipolysis Slimming Machine PL-brg80
6 in 1 multifunction cryolipolysis slimming machine (3 freezing handles + 360° mini fat freezing handle+40K cavitation handle + Sixpolar RF handle) is a safe and extemely efficient non-surgical and non-invasive procedure for cosmetic and aesthetic body contouring and body shaping, body slimming, fat reduction developed based on extensive research, proven as the most effective way for body shaping, slimming and reduction of cellulite & fat.
The PL-brg80 system is based on tissue heating achieved by the synergy of strong ultrasonic and Radio-Frequency. The PL-brg80 system is intened for cosmetic and aesthetic contouring, body slimming and body shaping. Any two freezing handles could work simultaneously or separately.
Benefits:
Multifunction – 3 freezing handles + 360° mini fat freezing handle+40K cavitation handle + Sixpolar RF handle
Advanced Technology – 3 kinds of technologies for whole-body treatment.
Body shaping, fat dissolving, repelling the cellulite, skin tightening, skin lift, skin rejuvenation.
Weight loss and skin rejuvenation come true together, comfortable treatment.
Four Size Fat Freezing Handles – Four sizes of fat freezing handles: 25*12cm 20*10cm 12*6cm 7.6*4cm
Synergy – 4 cryo handles, any 2 fat freezing handles can work together or separately.
Medical silicone gel – The freezing handle cup is made of medical silicone gel, it is more comfortable for customer treatment!
No downtime – A safe non-invasive way. No surgery, no special diets, no supplements, no influence on your normal activities including your everyday life and your work hour routine.
The Technology
The PL-brg80 body contouring system adopts four new technologies which are combined into one device that offers the advantages of selective thermal tissue heating. The innovative combination of strong ultrasound, protective cooling, multi-polar radio-frequency, and pulsative vacuum ensure safe, efficacious to provide long-term results and improved outcomes.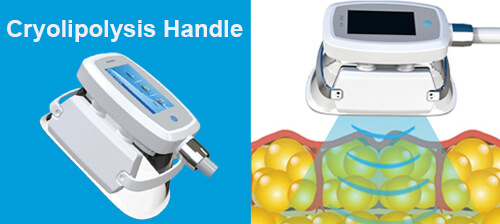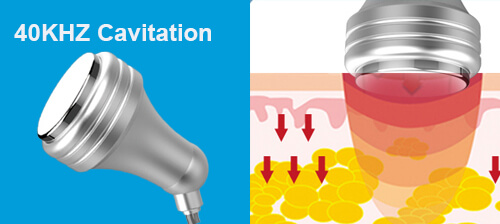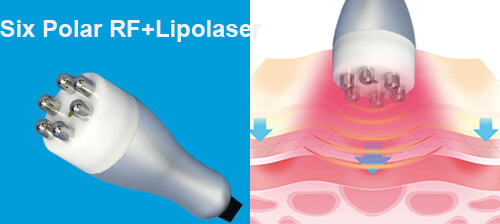 Fat freezing, technically known as cryolipolysis, is a non-invasive technology of freezing fat cells to get rid of "love handles," and other stubborn bulges of fat such as belly, abdomen, the fat of inner thigh, etc. The machine creates a concentrated cold current around the treatment area, which may aid in elimination. With paddles fixed, the fat freezing handle sucks the skin in order to freeze the deep fat cells, the fat cells dissolve procedure is simple and fast.
Cavitation
Through the strong ultrasonic, direct into the fatty layer, speedily vibrate deep-seated cellulite, produce numberless vacuum air packets, mightily strike the fatty cells, let them produce inner cracking, and dissolve to be the free fatty acid.
Unlike liposuction (which can be a daunting and extreme option for many), cavitation is the perfect fat reduction treatment for those that do not want to take any excessive measures. It is safe, non-surgical, and requires no recovery time. It's also one of the only technologies available that can show you results as effective as those you expect from liposuction or surgery, provided you complete the recommended number of sessions (usually between 8-12).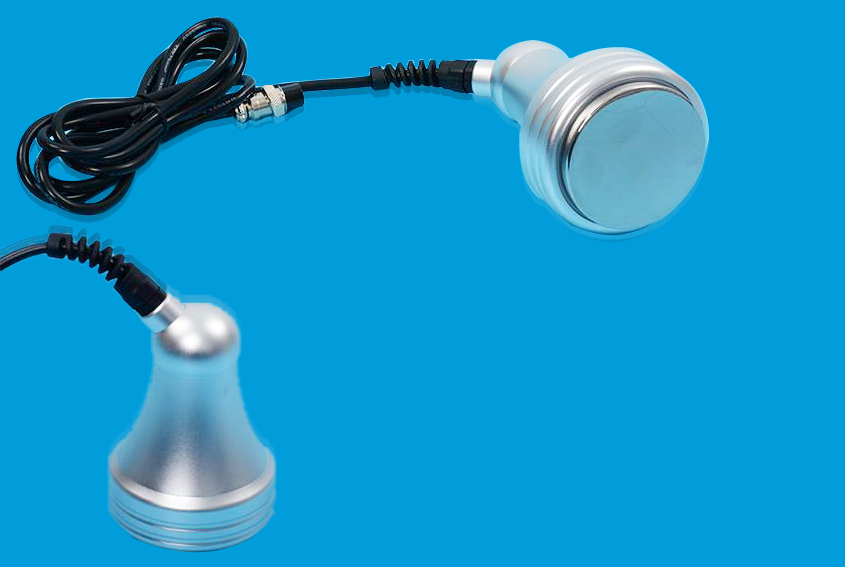 Multi-polar RF
Multipolar Radio Frequency is the new, revolutionary skin rejuvenation system requiring no surgery. You will see instant results, without any pain or recovery downtime. Aging is inevitable, but new scientific breakthroughs,  have made delaying the process and even turned back the a reality.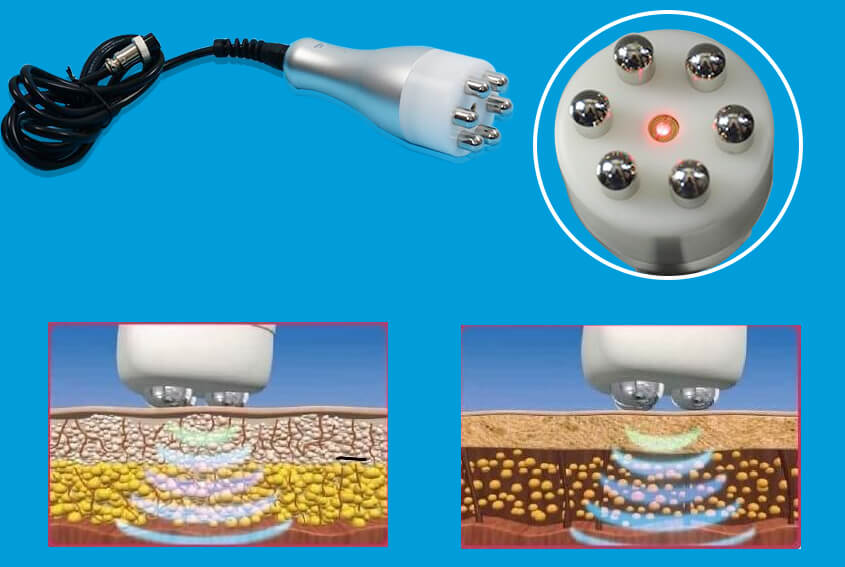 Radiofrequency is one kind of high-frequency electromagnetic wave, it can penetrate the dermis and subcutaneous tissue through the fat layer, take heat into deep skin and then accelerate regeneration and reconstruction of skin deep-tissue. Use proprietary technology to create a highly efficient and tightly woven energy matrix. This dense energy matrix penetrates multiple layers of the dermis heating it from the inside out. Complete skin penetration ensures exponentially improved clinical efficacy and products clearly visible results. Multi-polar RF improves skin laxity.

The
Cryolipolysis Body Contouring Machine
uses the very latest generation Multipolar (Hexa-polar) Radio Frequency technology and is the fastest and safest Radio Frequency system on the market, effective for treating all skin types. It offers a non-surgical, non-invasive, painless treatment for skin tightening, collagen production, and cellulite reduction, with no downtime.
Six Polar Radio Frequency can:
Tighten the skin on the underarms and legs
Lift, tone and brighten the face
Reduce fine lines and wrinkles
Contour and tighten post-pregnancy tummy
Reduce cellulite
Vacuum
For the promotion of lymphatic drainage for better results.
Protective Cooling
For the prevention of epidermal damage and the optimization of comfort.

Technical Parameters
Cryolipolysis Slimming Machine
Input voltage
AC110V/220V 50-60Hz
Screen
8-inch wide color touch screen
Cooling device output temperature
-16 °C- 5°C
Default time
0-60min
Ambient temperature
5°C-+42°C
Atmospheric pressure
80KPa-106KPa
Package size
62cm*62cm*130cm(L*W*H)
Power consumption
<500w
Cooling liquid
pure water
Output Vaccum pressure
0-110KPa
Fuse size
F3AL250V
Relative humidity
≤85%
N.W./G.W.
30KGS/50KGS
Warranty time
6 months for accessories,24 months for machine body
Technology Principle
Through cooling technology, triglyceride in fats will be converted into solid in particular low temperatures. Fat cells premature aging and death through a gradual process that does not harm the surrounding tissue, reduce the unwanted fat, when fat cells are exposed to precise cooling, they trigger a process of natural removal that gradually reduces the thickness of the fat layer. And the fat cells in the treated area gently dissolved through the body's normal metabolism process, to dissolve unwanted fat and achieve the purpose of partial melting fat.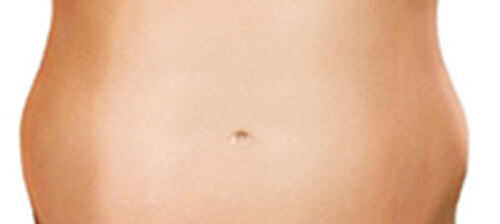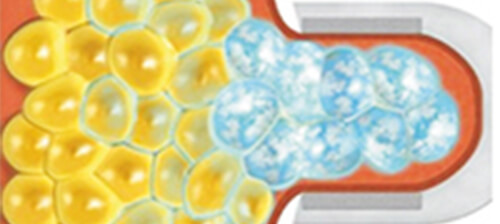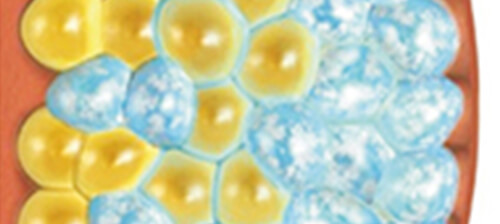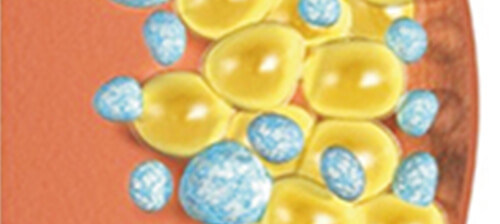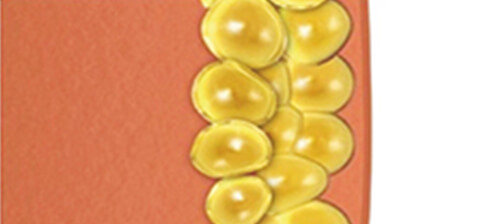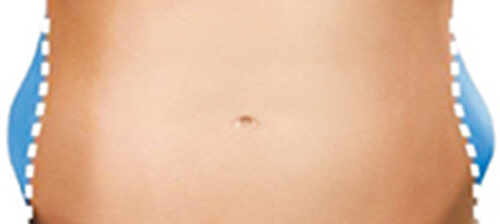 Main functions of 6 IN 1 Multifunction Slimming Machine
Body shaping, Body slimming
Cellulite reduction
Localized fat removal
Lymph drainage
Skin tightening
Pain relief for relaxation
Improve blood circulation
Combine fat freezing, cavitation treatment with RF to enhance the slimming effect of beauty equipment
Advantages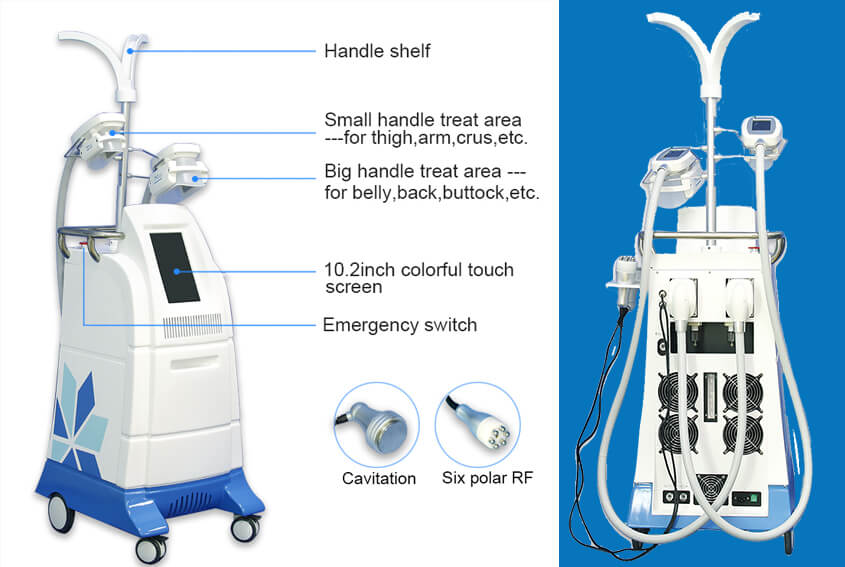 Four handpieces optional treatment for whole body. 10.2 inch colorful touch screen.
Unique double chin treatment handpiece.
Supercooling system minimum temperature of -16℃.
No surgery, no risk intelligent human operation.
No need for recovery, no downtime. immediately resume work.
Dual refrigerate control system, ensure two cryo handles working simultaneously and separately.
Imported components, ensure high-level quality and effective treatment results.
Double water cooling system and radiators to make machine keep working over 10 hours.
Four Cryo Handles
A new, non-invasive way to gently and effectively reduce fat in targeted areas of the body that results in a noticeable, advanced-looking fat reduction in the treated areas. As triglyceride in fats will be converted into solid in particular low temperatures, it uses cooling technology to selectively target fat bulges and eliminate fat cells through a gradual process that does not harm the surrounding tissues,reduce unwanted fat, The contact cooling of the handpiece surface regulates the temperature of the skin and protects fine dermal structures, realizing the fast body-reshape effects while tightening skin!
Four sizes of fat freezing handles: 25*12cm, 20*10cm,  12*6cm, 7.6*4cm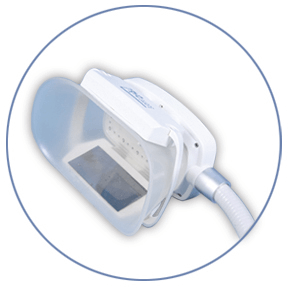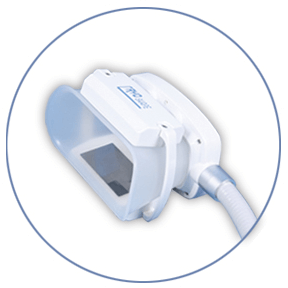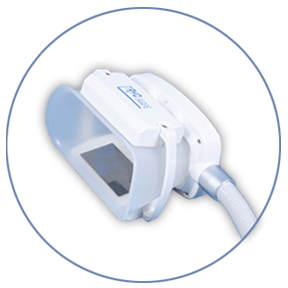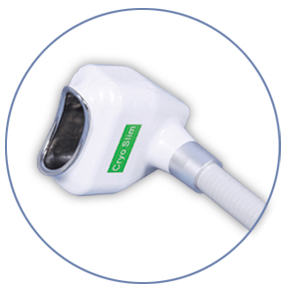 Two fat freezing handles can work simultaneously by nonsurgical fat freezing technology.
It means that you can treat on two areas in your body,or you can treat two customers together in your spa!
CoolSculpting is associated with high patient satisfaction.
You May Also Like:
Machine Accessories

The PL-brg80 Body slimming Procedure
A typical PL-brg80 body shaping procedure begins with the measurement of fat thickness in the desired area and marking of the slimming zone. The anti-freeze membrane is then applied to the procedure area. The ergonomically designed handpiece is placed over the treatment area and the session will be activated via a user-friendly intuitive interface.
The customer feels the vacuum increasing as the skin is drawn into the handpiece, together with continuous protective cooling. Then throughtout the strong ultrasonic, direct into the fatty layer, speedily vibrate deep-seated cellulite, produce numberless vacuum air packets, mightily strike the fatty cells, let them produce inner cracking, and dissolve to be the free fatty acid. The cavitation is followed by an additional emission of Radio Frequency.
The procedure duration depends on the number of Slimming zone.
Coolsculpting Before And After Pictures
The procedure can reduce the treated fat layer by 20 to 40 percent, average reduction 20 percent. Visible differences in contour emerge after about three weeks, but the most dramatic results take up to two months to show.



Male abdomen, before and 3 months after a single session, a reduction of 5.2cm.
Female abdomen, before and 1 month after a single session, a reduction of 3.03cm.
Warranty & After-sale service
Warranty
Lifelong technical service.
Two years warranty on the host machine is given.
6 months free replacement warranty for handles, treatment heads, and parts.
After-sales service:
Customize design for logo and language according to your requirement.
In production and after delivery, we will track on time and inform you the goods situation.
Provide the user manual and the training video, also offer the online training.
PrettyLasers professional service team can give 24 hours service, and answer your questions in time.
---
Cryolipolysis Fat Freezing Machine Reviews:
When will I see the results?
You may start to see changes as quickly as three weeks after your treatment and will experience the most dramatic results after two months. But your body will still flush out fat cells and continue doing so for up to four to six months after treatment.
Is it safe to undergo CoolSculpting treatment?
Aiming at reducing unnecessary fat bulges in different areas of the body like thighs, abdomen, flanks, back, buttocks, under the chin, upper neck, and so on, CoolSculpting is a completely secured fat freezing technology. Eliminating the number of fat cells is considered a safe and effective technique.
For most people, this is completely a low-risk procedure. As the fat cells are destroyed across a patch of skin, the results look natural and long-lasting.
This procedure is completely non-invasive and eliminates any scarring compared to liposuction. In getting rid of any kind of stubborn fat body bulges this procedure is quite effective.
To the target fat cells which are under the skin, the treatment safely delivers precisely controlled cooling. During the procedure, the extra fat cells are frozen and gradually die off. The results for the long-term are further delivered.
For this procedure, there are many men and women who go for it. One who is in an ideal weight range but wants to go in an inch or two and get rid of a little bit of extra fat for a good candidate. For coolsculpting abdominal fat especially in the lower abdominal region is the main target area.
Since it could take a few months before the effects are noticed, candidates should also be patient and should not expect any instant results. For those who are going in for this treatment to maintain a healthy lifestyle after it is done and by eating healthy is an important thing which needs to be followed.
To go in for the treatment is not advisable for people who are suffering from circulatory disorders.
What does it feel like?
As the non-surgical fat freezing begins during the first 5 minutes, you will feel pressure and warmth, after 5 minutes you will feel cold. In the whole process, the feeling of discomfort soon dissipates. Many people read, work on their laptops, or even take a nap during their treatment.
How long is the treatment?
During your consultation, your doctor will discuss how much time should be allotted based on your individual treatment plan. A typical treatment can last between 45 minutes to one hour.
Can I return to normal activities after my treatment?
Yes, you can. The procedure is completely non-surgical, so typically you can return to normal activities immediately. Some patients experience redness, minor bruising, tingling, numbness, or discomfort in the treated area, but this is temporary and will resolve completely. Oftentimes, patients return to work after the session is over.
What are the benefits?
For you:
Proven efficiency
Excellent profitability
Hands-free device
For your customers:
Noninvasive – no needles
Often very satisfying effects
No side effects
Results that can be significant (from 0% to 30% reduction of the treated portion)
Painless– no anesthesia
How much cost a cryolipolysis session for the clients?
Usually, an expert in cryo lipolysis asks the client for 340€ to 385€ per treated area for one hour. The satisfaction rate being very high, a customer will on average treat up to 3 areas of the body.
If you are interested in learning more about coolsculpting machines for sale or discussing purchasing aesthetic laser machines or other medical laser machines, fill out the form below and we will get back to you ASAP. Or simply call Phone: +0086 15001300057