Oxygen Facial Machine PL-6
Oxygen facial machine is designed to revitalise the skin. The professional oxygen facial machine combines an oxygen spray gun, Bipolar RF, Hydradermabrasion, diamond dermabrasion, and PDT mask. It complements all skincare products and facial services and can be easily incorporated into your existing beauty salon treatment menu. Age, pollution, and sun exposure all contribute to the degeneration of skin capillaries and the portable oxygen facial machine delivers a pressurized flow of concentrated oxygen and active cosmetic serums to re-oxygenate and revitalize the skin. Lightweight, portable, low maintenance, and whisper-quiet, it can be an excellent addition to your treatment offerings because it's comfortable.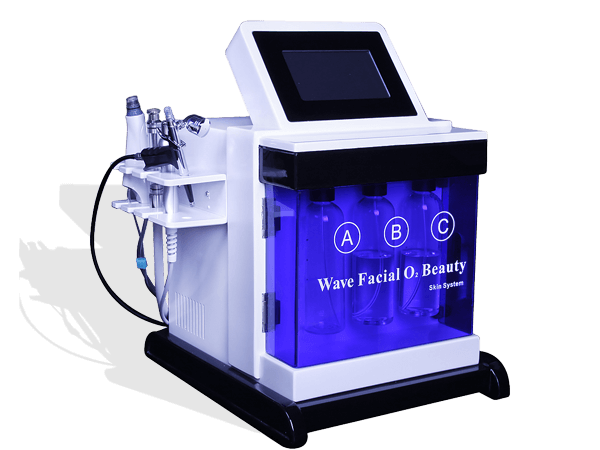 This portable oxygen facial machine PL-6 creates instant beautiful healthy skin results. Clients and/or patients obtain instant gratification after their first treatment.
Benefits:
7 inch Touch screen.
Updating 5 types of operational probes.
Water replenishing to skin
Weary skin and gloom yellow skin improving
Professional crystal heads.
Hydro-dermabrasion, applicable to regular or sensitive skin, or skin with whelk, comedo, acne, etc.
Cleaning & washing – deep cleaning, clear skin stratum rheum, minimally invasive scar, and clearing blackhead, remove deep skin dirt.Professional-Oxygen-Facial-Machine-PL-6
Effective and direct moistening – supply sufficient water molecules to the skin while cleaning.
Used the skincare products to achieve a large variety of treatment aims like wrinkle/pigmentation removal, skin lightening, and whitening.
Water Oxygen Facial Machine Working Principle
Nano-oxgen lance (deep hydration) nanoparticles spray oxgen, water particles are fine, directly penetrate the muscles bottom, 16 times the ordinary spray effect.
To achieve the effect of water:
Epidermis (water-locking and rejuvenation): Macromolecules lock water and moisturize the skin epidermis.
Dermis (long-term skin rejuvenation): Form a stable water-locking network, with multiple replenishment functions of compactness and tenderness.
Basal layer (nutrient penetration): A nutrient network is formed between infiltrating cells to moisten the basement.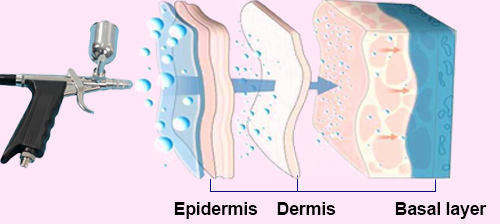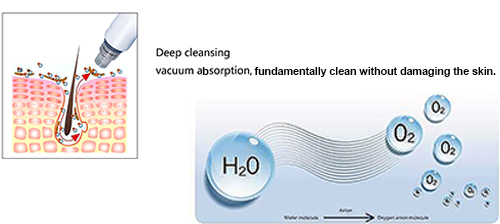 Water dermabrasion
Hydradermabrasion utilizes the natural healing powers of water and oxygen to effortlessly exfoliate the skin without the use of hard crystals or abrasive textured wands, generating deeply hydrated and healthier-looking skin.
Diamond peel
The extraction of oxygen from the air, which is compressed into an active factor by a molecular filter, and the release of oxygen into the skin, is an effective and safe method of delivering oxygen to the skin to remove wrinkles and smooth skin.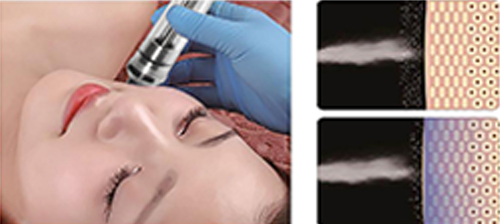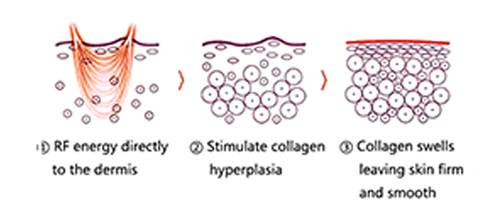 Radio frequency
The radio waves enter the deep part of the skin, and the internal natural resistance movement causes the skin to heat up. The use of dermal collagen cellulose immediately produces a contraction principle at 45~60℃, which can smooth wrinkles, tighten the skin, and delay skin aging.
PDT wavelength
PDT emits light of a specific wavelength, penetrates the surface of the skin, reaches the subcutaneous fat layer, stimulates capillary blood flow, increases cell production, increases blood circulation, and produces rich collagen and elastin. Achieve easy acne, remove wrinkles, increase skin elasticity and restore skin vitality.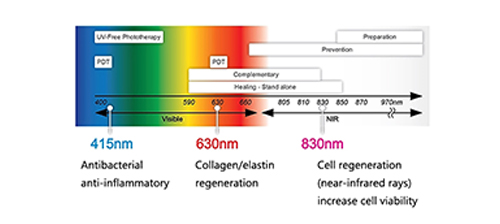 Technology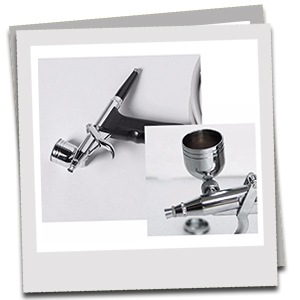 Oxygen spray gun probe
Put the nutrient solution into the work head, let the product spray directly on the skin, let the skin absorb better, inject oxygen and hydrate, activate cells.
Supply nutrients and moisture for the skin rapidly, smooth skin, lightening stains, improve chlorosis, dull conditions, make skin rosy, white, transparent, tender, tightening indeed, with special spa oils will be better.
Hydra facial water dermabrasion
Hydra facial-water dermabrasion is an exciting NEW technology that combines the efficacy of Microdermabrasion, vacuum system, and new Aqua Fuse hydration system. It is a lot gentler than crystal microdermabrasion or diamond dermabrasion as only water is used, and we use a professional-quality oxygen facial machine. Hydra-dermabrasion (or hydra microdermabrasion) applies mechanical and chemical peeling simultaneously. A hydra-dermabrasion machine includes a water jet, an air compressor, a two-way flow control valve, a purified container, and a wastewater tank.
Hydra-dermabrasion tips
Unique hydra-dermabrasion tip jets out a thin and tiny stream of water and polishes skin at high speed by vacuum suction, the liquid from which helps moisture skins in the meantime.
The main advantage of such hydra dermabrasion machine lies in that it is much gentle by using only water, and enables treatment diversification by using skincare products for different functions like essential oil, lactic acid, salicylic acid, and more, to achieve various aims on customers' request.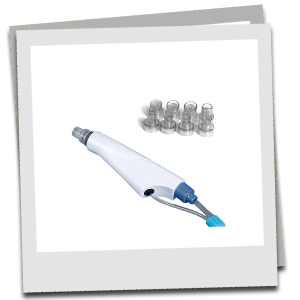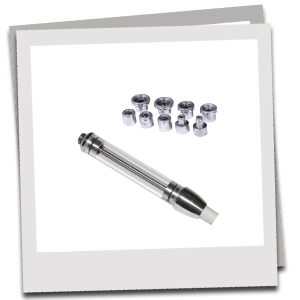 Diamond dermabrasion probe
The diamond microdermabrasion (crystal-free) system replaces the micro-crystal flow with a diamond tip wand. Areas closer to the eyes and mouth can be abraded more accurately with diamond abrasion – no risk of stray crystals. Provides a Non-Surgical skin resurfacing procedure by using sterile diamond heads to peel and rub off the dead cells at the top skin layer followed by vacuuming/suction removing particles along with any dirt and dead skin. This procedure removes skin debris, scars, blemishes, wrinkles, and uneven pigmentation of the skin. Moderate usage of diamond dermabrasion accompanied with skin products that penetrate through the top skin layer and reach the dermis level help to replenish natural nutrients and restore cell activity promoting healthy skin.
BIO Handle
The BIO working handle has calming, soothing, and firming effect, shrinks pores, and reduces the swelling excrete by the process of metabolism, It has a great effect on skin lifting and the vessel and nerve will not be damaged.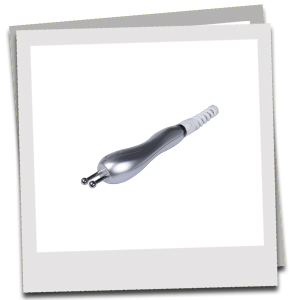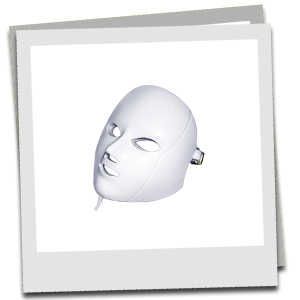 PDT mask
Praised as "Magic light", Photon dynamical instrument is a biological active cold light and does not produce high heat. It applies low-energy and unique optical technology to skin care and treatment, natural and gentle; has prominent effects, low fatalness, and no side effects. Its skin nurse specialist is fit for all kinds of skin, especially useful for seriously irritated skin, acne skin, and has notable effect for those in sub healthy state to recover and do skin protection and treatment.
Photon dynamical nurse therapy is a new technology, using the photon power to do skin maintenance and treatment, transfer light energy to cell energy, then accelerate cell growth and blood circulation, stimulate fiber cells to produce collagen proteins, increase skin elasticity and take an important part in rehabbing aging and acne skin, lightening flecks, skin upgrade and tighten and easing burnable skin.
Red light
Red light can enhance the activity of the cells, promote cells metabolism, make skin excrete a large number of collagen protein and fiber tissue to fill in their own, accelerate blood circulation, increase skin elasticity and improve the withered and yellow dark condition of the skin, then achieve the efficacy of anti-aging,anti-oxidation and repairing skin.
Blue light
Has a wavelength as 415mm, the blue light has the effects of restraining inflammation, acne is mainly caused by an acid bacillus, the blue-light can destruct their bacteria with no injury to skin tissue, decrease acne as much as possible, decrease and cure acne during inflammation period very short time Advice for a period of treatment.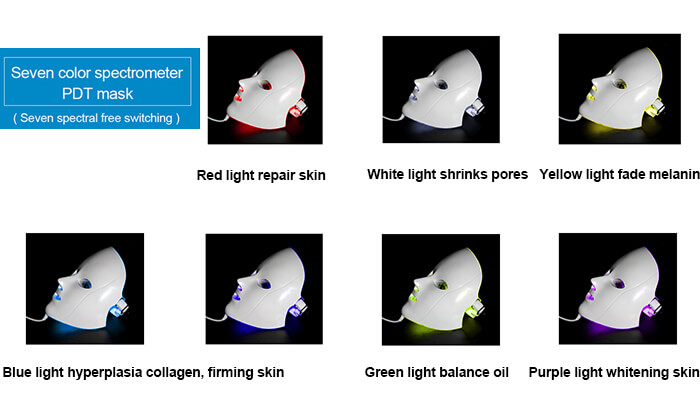 Purple light
Red and blue light is the dual-band light: it combines both the effectiveness of light therapy, especially useful in treating and light repairing acne and acne scars.
Yellow light
Supply energy for skin cells, promote gland effect, assist digestion, cure skin diseases, and enhance immunity ability.
Greenlight
Has the effects of neutralization, balancing, and calming, it can ease the strain, dredge lymph, and is useful in edema elimination.
Orange light
Increasing cells' energy in the proper sequence can accel -er at-eme metabolism effectively.
Full Visualization and Control
User-friendly touch screen.
Easy to learn.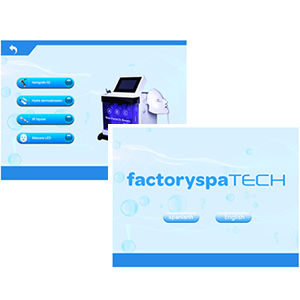 Technical Parameters
Oxygen Facial Machine
Max output
250VA
Voltage & frequency
VAC 110-220;50/60Hz
Screen
7″ Touch screen
Power
250 W
Package
47*62*63cm
Vacuum
90 KPa
Technology
Hydro dermabrasion, PDT Mask
Working handles
Hydra dermabrasion,
Diamond dermabrasion,
BIO,
Spray gun.
PDT Mask
Net weight
20/35KG
Applications
Oxygen facials are said to combat visible signs of aging linked to poor conveyance of oxygen from subcutaneous capillaries to the surface of the skin. They address the deficiency by delivering highly concentrated oxygen molecules directly to the epidermis.
A stream of high-pressurized oxygen infused with botanical, vitamin, mineral, and nutrient extracts is applied to the face and neck. The oxygen absorbs the moisturizing agents into the skin for a smoother, plumper look, providing a healthy glow.
Oxygen facials are becoming more en vogue in the spa industry, cropping up on many spa menus.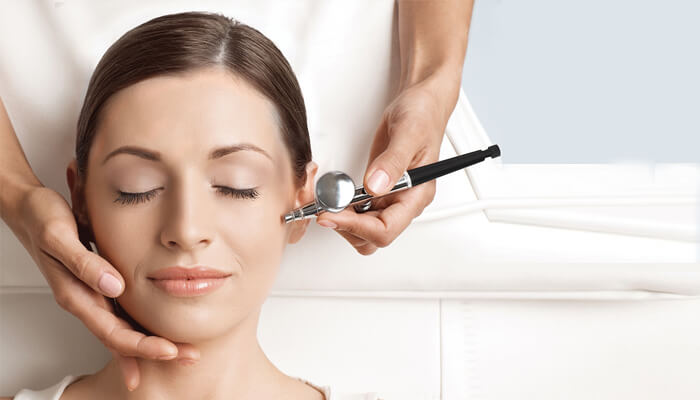 Rejuvenate sun damaged skin-face, neck, shoulders, back, arms and legs.
Reduce age spots.
Minimize blotchy skin coloring.
Reduce acne and superficial scars from past injury 5 Remove blackheads and whiteheads.
Improve overall skin health.
Reduce oily skin.
Improve symptoms such as aging and 9 loosening skin, big pore, slender wrinkles.
Improve pigmentary pathological changes, such as freckle, sunburn, senile plaques.
Repair and nurse the damaged skin.
Improve dark complexion caused by bad metabolism or poor circulation.
Do detumescence,inflammation diminishing and scar elimination treatment for oil acne effectively.
Professional Oxygen Facial Machine Treatment Before & After Pictures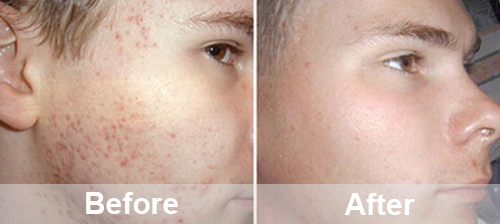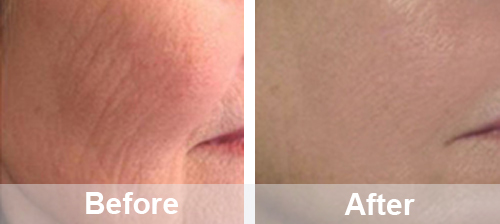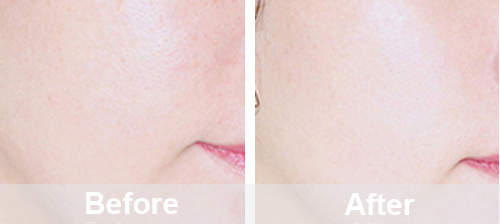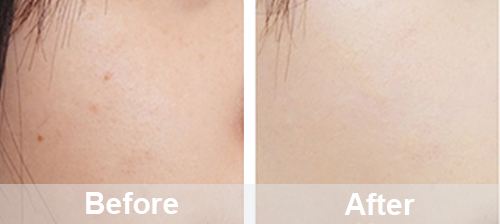 You May Also Like:
Oxygen Facial Machine Reviews
What is the best professional oxygen facial machine?
The best professional oxygen facial machine is a medical-grade treatment that cleanses, exfoliates, and then infuses your skin with serums. The treatment is painless and typically lasts about 45+ minutes. It is an actual machine used by a trained technician. The portable oxygen facial machine has a vacuum-like handpiece that basically simultaneously cleans out your pores and infuses them with serums, often referred to as hydradermabrasion.
Benefits of a water oxygen facial machine for your client.
Oxygen therapy is the perfect rejuvenation treatment for aging skin. As we age oxygen levels in the skin cells decrease, resulting in poor cell functioning and the formation of lines and wrinkles. Oxygen therapy replenishes lost oxygen & revitalizes the skin, visibly plumping out lines and wrinkles. The results are immediate but an Oxygen facial continues to work long after the treatment, stimulating cell regeneration.
Antioxidant-Rich & Anti Inflammatory
Brightens & Firms Skin
Softens and Smooths Skin
Rejuvenates Ageing, sun-damaged, dehydrated, or acne affected skin
How does the oxygen facial machine Work?
An oxygen facial machine for sale delivers a mixture of 95% pure oxygen at high pressure, and anti-aging serum through an airbrush to the face and body. The self-contained oxygen concentrator uses environmental air from its surroundings and delivers a simultaneous spray of concentrated oxygen and infused treatment serums to refresh and revitalise skin. Skin oxygenation and hydration are improved, plumping and smoothing lines and wrinkles. The lower layers, deep within the skin are provided with much-needed nutrients enabling it to repair and restructure itself from the inside out. The overall result helps the skin become a smoother and more moisturized surface. This is a perfect treatment before events, as the glowing and revitalised result is immediate and long-lasting.
Affordable Investment in Latest Technology
The professional oxygen facial machine is a suitable treatment for everyone. The professional oxygen facial machine can be offered as a stand-alone treatment or can be incorporated into any facial. The portable oxygen facial machine also combines bipolar RF, Hydra dermabrasion, diamond dermabrasion, and PDT mask for better clinical results. It deeply hydrates and oxygenates, all in one 20-30 minute session. Simple to use, fast and intuitive for therapists to learn with easy training, why not experience a treatment for yourself to have a better appreciation of its immediate results and how it improves skin's appearance.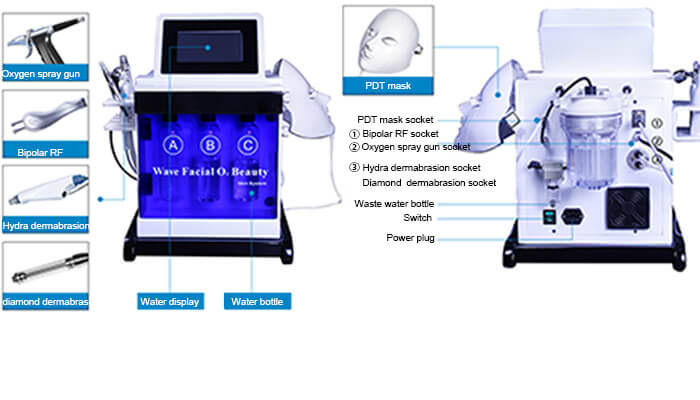 Where to buy professional facial serums for oxygen machines?
If you want to purchase the professional oxygen facial machine PL-6 or discuss buying aesthetic laser machines or knowing the professional hydrafacial machine price, fill out the form below and we will get back to you ASAP. Or simply call Phone: +0086 15001300057