Vertical Non Channel Diode Laser Machines
Vertical non channel diode laser machines equipped advanced technology non channel chips handle. The water flow will not pass through the chip system, and the chip will never be burned due to the adhesion of impurities in the water.
The water cycle only passes through the for semiconductor refrigeration system. And provide heat dissipation for semiconductor refrigeration systems. Excellent cooling effect and lastest technology provide better service for the beauty industry.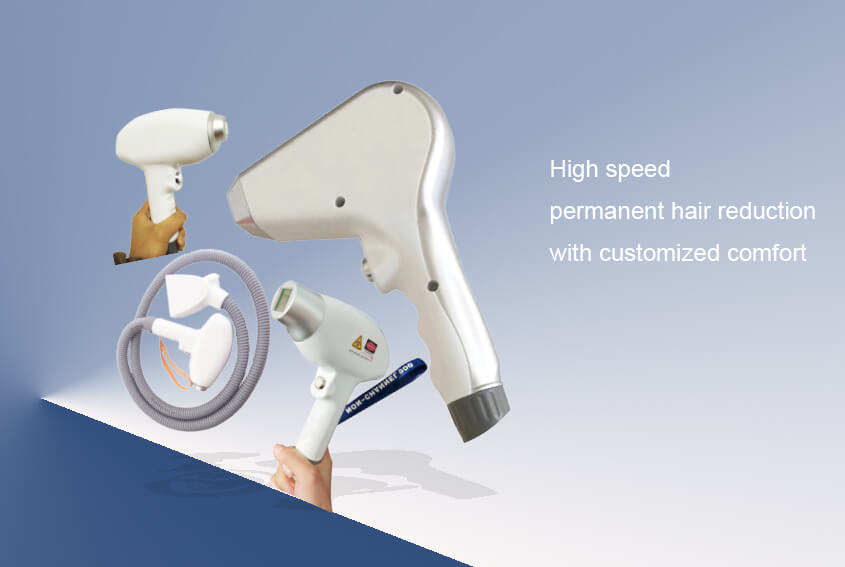 Compare
non channel diode laser machines
with traditional channel diode and fiber coupled diode laser machines, main feature to enhance better clinical 
professional laser hair removal
effect: Due to very small divergence angle, deep laser penetration to deep hair follicle and the area light has a very high and uniform energy density,to achieve excellent clinical results.
Advanategs:
Life Span

-20 million shots can reach, 3-5 times longer lifetime than channel diode laser.

Four Kinds Of Power

– 300 watt, 450 watt, 600 watt, 900 watt for your option.
Six Spot Sizes–10mm*10mm/ 15mm*15mm/ 15mm*20mm/ 20mm*25mm/ 25mm*25mm/ 25mm*31mm for your option. Squared big spot size could prompt the hair removal treatment speed and efficiency. Reduce treatment time for original 1/5.
Powerful Cooling Effect-Real Sapphire contact cooling system,maximum protect epidermis from hurting skin,ensure comfortable experience in whole clinic treatment process.
Germany Imported Laser Chips
Germany laser Jenoptik
, The chip's peripheral dimension is 10 * 10 mm, and there are 5 mm protrusions in the middle. There are 60 light-emitting points on such protrusions, and only 19 light-emitting points on a common laser bar. Therefore, when the chip lights, the energy is more focused. The storage point of the chip's peripheral protective layer determines that it is more heat-resistant than the laser bar. It can work continuously for a long time without burning the gun. It is very durable, and the water temperature and quality are no strict requirements.
Higher peak power
24 hours nonstop working
Life span – 20 millions shots
High efficient, most safe and long lifespan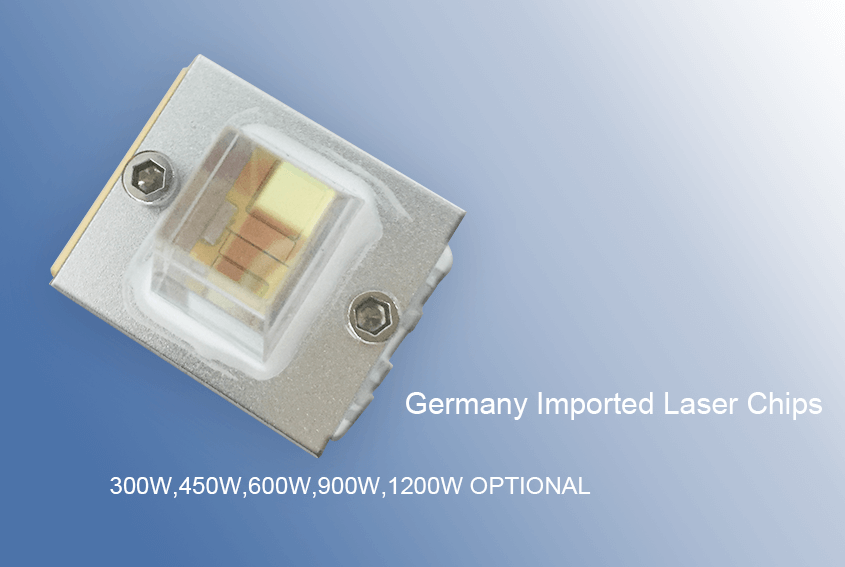 Aesthetic Laser Machines
Many laser hair removal machine manufacturers only produce diode laser hair removal machines, however, PrettyLasers enagaged in professional laser hair removal system research & development for many years. The development of non channel diode laser hair removal is intended for cosmetic and aesthetic permanent hair removal for men and women. Its development, based on extensive research, led to a safe and extremely  effective procedure.
Treatment Theory
Professional laser hair removal machine is performed using gold standard 755nm, 808nm and 1064nm laser technology, with energy penetrates deep into the dermis with high average power and a rapid 5 pulse-per-second repetition rate to heat the hair shaft and hair follicle, rather than destroy the oxygen organization around hair follicle.
Meanwhile, contacting surface cooling technology applied on the Sapphire can eliminate the heat effect attributed to optical energy, greatly improving both the treatment performance and safety.
Wavelength
755nm wavelength
For the widest range of hair types and color. The Alexandrite 755nm laser wavelength offers more powerful energy absorption by the melanin chromophore, making it ideal for the widest range of hair types and color- especially light-colored and thin hair. With more superficial penetration, the 755nm wavelength targets the Bulge of the hair follicle and is especially effective for superficially embedded hair in areas such as the eyebrows and upper lip.
808nm Wavelength
The Golden Standard wavelength. The classic wavelength in laser hair removal, the 808 nm wavelength, offers deep penetration of the hair follicle with high average power, a high repetition rate and a large spot size for fast treatment. The 808 nm has a moderate melanin absorption level making it safe for darker skin types. Its deep penetration capabilities target the Bulge and Bulb of the hair follicle while moderate tissue depth penetration makes it ideal for treating the arms, legs, cheeks, beard and permanent hair removal for men and women.
1064nm Wavelength
Specialized for darker skin types. The YAG 1064 wavelength is characterized by lower melanin absorption, making it a focused solution for darker skin types.At the same time, the 1064nm offers the deepest penetration of the hair follicle, allowing it to target the Bulb and Papilla, as well as treat deeply embedded hair in areas such as the scalp, arm pits and pubic areas. With higher water absorption generating a higher temperature, the incorporation of the 1064nm wavelength increases the thermal profile of the overall laser treatment for most effective hair removal.
Application
Highly controlled 808nm wavelengths laser are selectively absorbed by hair follicles. The absorbed light heats the hair follicles, finally achieving the effect of removing the undesired hair.
Hair Reduction
Skin rejuvenaiton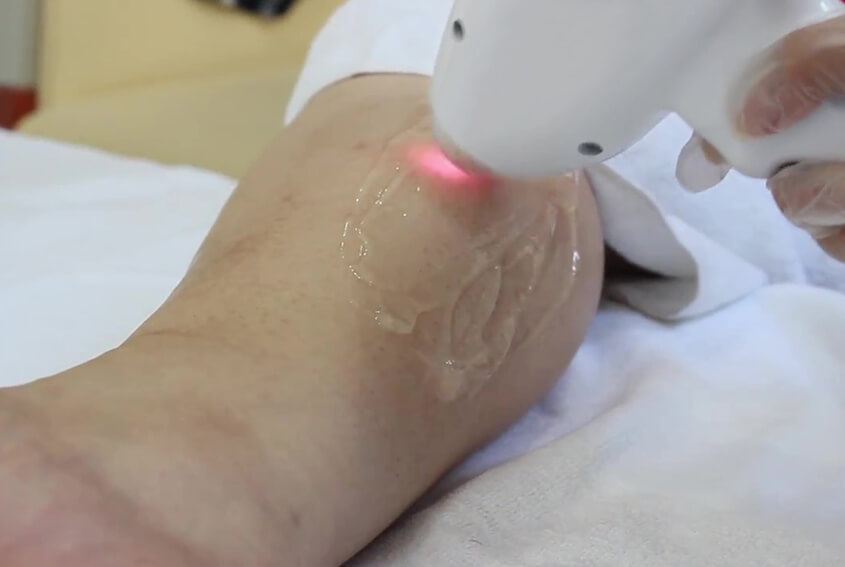 How To Buy Laser Hair Removal Machine?
If you are interesting in knowing more about specific equipment or buying a vertical non channel diode laser machine or other aesthetic devices, fill out the form below and we will get back to you ASAP.
PrettyLasers can provide comprehensive OEM services according to your needs. OEM machine shell, OEM software and personalized services.