Hydradermabrasion Machine For Sale PL-7
The hydradermabrasion machine for sale uses special serums that are being pushed into the deeper layers of the skin while the exfoliation process is going on. Hydradermabrasion utilizes the natural healing powers of water and oxygen to effortlessly exfoliate the skin without the use of hard crystals or abrasive textured wands, generating deeply hydrated and healthier-looking skin. The technician is able to choose specific serums that address Acne, Hyperpigmentation, and Anti-aging or hydration, a microdermabrasion method cannot achieve this.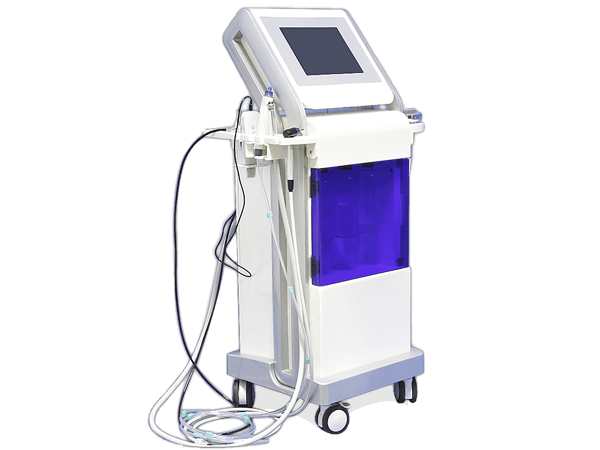 This revolutionary skin resurfacing technology is perfect for all skin types and leaves skin clean, soft and radiant.
Benefits:
This hydradermabrasion machine for sale combines 9 handles can solve all skin problems.

The 9 IN1 multifunction hydra facial machine is suitable for all skin types.
Hot sale hydra dermabrasion machine in the market, OEM, the local language, and LOGO are available
Low Input and high return for your beauty salon and Facial SPA.
Infuses serums and vital nutrients.
Removes Blackheads and Whiteheads.
Removes wrinkles, fine lines, acne, and scars.
Shrinks pore and tightens skin.
Cleans and exfoliates.
Rejuvenation of sun-damaged skin and reduced age spots.
"Plug & Play" technology – no need technician.
How does hydra dermabrasion machine work?
Hydra dermabrasion exfoliates dead skin cells and extracts impurities with a vacuum-based skin abrasion tip while simultaneously bathing the healthy underlying skin with active serums that cleanse deeply, exfoliate thoroughly, hydrate completely and provide residual antioxidant protection.
The exceptional effectiveness of this hydra dermabrasion machine is due to its use of formulated serums in combination with a vacuum-based skin abrasion tip. It removes dead skin cells and impurities while bathing the healthy underlying skin with deep cleansing, extracting, exfoliating and antioxidant serums.
Hydradermabrasion – the latest in skincare technology. That increases the time the serums are in contact with the skin while also providing superior exfoliation by presenting multiple planning surfaces. The result is a comfortable process that leaves the skin radiantly clean, refined, moist, and polished.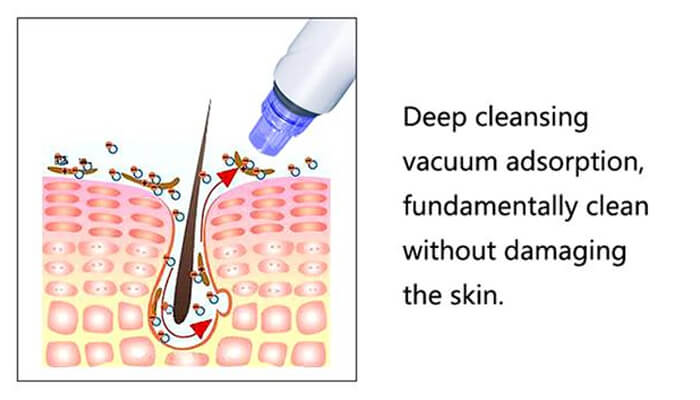 Applications
Hydradermabasion is a gentle hydrating treatment that will refresh and revitalize your skin. This rejuvenating treatment combines exfoliation, extraction, and the infusion of serums to smooth, hydrate, and even skin tone. Because the treatment stimulates renewal within the skin, improvement continues as new, healthy cells rise to the surface.
Hydradermabrasion evenly exfoliates the skin, extracts dirt and debris, and simultaneously infuses the skin with condition-specific serums. By using an exfoliating diamond tip and infusing the skin with serums at the time of exfoliation, your skin experiences maximum penetration and absorption of the serum's active ingredients. The hydration, tone, and texture of your skin are optimized thru this simultaneous technology.

Skin Deep Cleaning
Oily Skin Improvement
Tightening the eye bag
Improve Skin Texture
Allergic Skin Improvement
Water Replenishing to Skin
Skin Fatigue Improvement
Dark Circle Eye Treatment
Technology
The Handlepiece Of Hydradermabrasion Machine For Sale
Hydra dermabrasion
The latest in skincare technology. Hydradermabrasion utilizes the natural healing powers of water and oxygen to effortlessly exfoliate the skin without the use of hard crystals or abrasive textured wands, generating vacuum deeply hydrated and healthier-looking skin.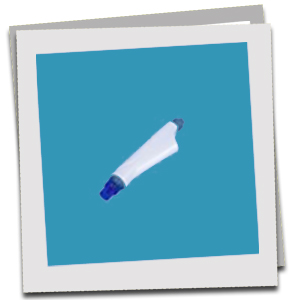 The tips for hydradermabrasion handle:
◆ ①⑦ Suitable for oily skin, big pores.
◆ ②③ Suitable for all skin, large area, blackheads.
◆ ④⑤⑥ Suitable for avoiding, acne or injured area, small area treatment, such nose, eyes around.
◆ ⑧ Suitable for small area treatment sites, the stratum corneum is relatively thin skin.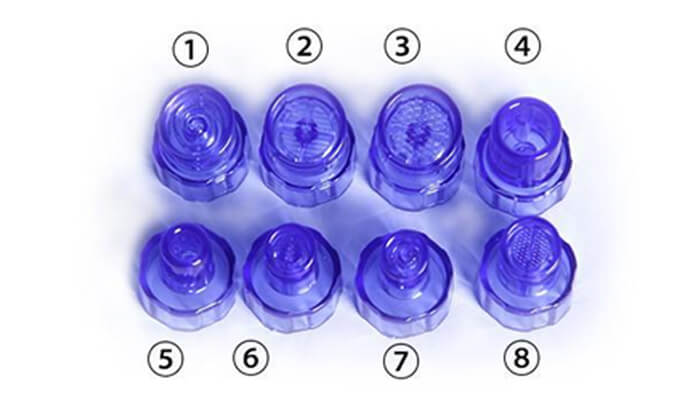 Diamond Dermabrasion
By using sterile diamond heads to abrade or rub off the top skin layer, then vacuuming out the particles along with any dirt and dead skin back up to remove skin debris, imperfections, blemishes, wrinkles pigmentation. Vacuum&Water can do treatment for deep skin cleaning, improve dull skin, shrink pores, smooth skin, repair skin cells.
Clean – Deep cleaning, clear skin stratum corneum, minimally invasive scar, clearing blackhead.
Wash – Deep cleaning dirt, clean skin
Rehabilitation – Improve dull skin, shrink pores, smooth skin, repair skin cells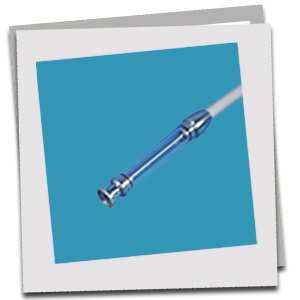 Ultrasound For Eyes
The Ultrasound imports products deep into subcutaneous tissues. Promote microcirculation and skin renewal. The essence penetrates deep into the skin, gently massages cells, promotes metabolism, increases cell viability, improves blood and lymph circulation, skin lift, wrinkle removal, skincare, skin tightening.
Eyes lifting
Wrinkle removal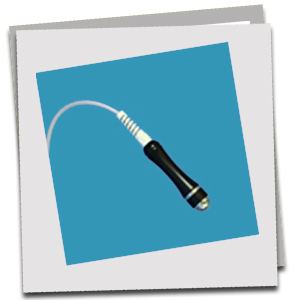 Ultrasound For Face
Face lifting
Skin tightening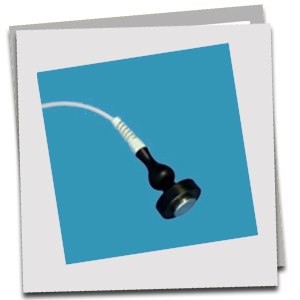 Skin Scrubber
Ultrasonic Scrubber begins a new generation of aesthetic soft peeling. Using the high performance of ultrasounds, this exciting cosmetic breakthrough provides a safe painless, and perfect physiological skin regeneration. By removing the superficial scaly layers of the skin, the Scrubber stimulates the revival of the skin tissue rendering it youthful and luminous from the first treatment.
Skin cleaning
Wrinkle removal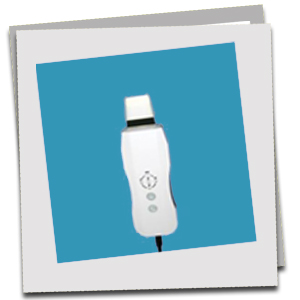 Oxygen Spray Gun
Clinically proven Oxygen Therapy is based on new technology that delivers pulsated oxygen and a specially formulated skin serum deep into the epidermis, promoting healthy skin restructuring, elasticity, and firmness. Oxygen rejuvenates and promotes healthy, vibrant skin. It will visibly reduce fine lines and wrinkles and dramatically rejuvenate your client`s skin, Oxygen Therapy is rapidly becoming the 'Ultimate Facial' in the world of celebrity skincare.
Skin moisturizing
Reduce fine lines
Skin whitening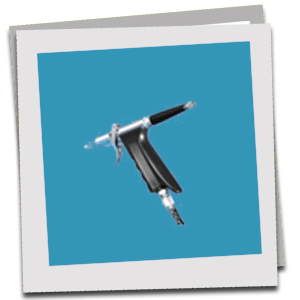 Oxygen Injector
The water & oxygen jet facial machine uses oxygen under extreme pressure and water, takes tiny water drops, through spray- type to act on the skin. It can penetrate nutrient components to pores and cracks of skin from the epidermis to the dermis layer, then promote the rebirth of cells, rapidly and directly supply rich nutrients for the skin. Simultaneously, it can clear deep dirt in the epidermis. The oxygen of extreme pressure and nutrient liquid can stimulate the rebirth of fiber tissue in the dermis, make cells metabolism. So as to improve skin dark, yellow, chloasma, get a good effect of wrinkle removal, skin rejuvenation and etc.
Skin whitening
Brighten skin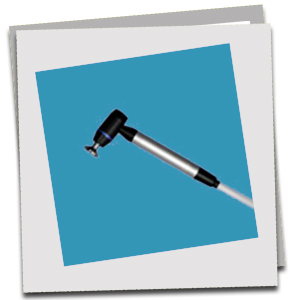 Bio Photoelectric
Microcurrent is a low level of electricity that mirrors the body`s own natural electrical impulses. It is a non-surgical, non-invasive cosmetic technique that safely and effectively improves the health and appearance of the skin. When used in conjunction with specialized products manual manipulation, these tiny microcurrent impulses encourage your body`s currents at a cellular level. The signs of aging are greatly reduced, while skin tone and elasticity are dramatically improved.
Anti-aging
Anti-oxidation
Repairing skin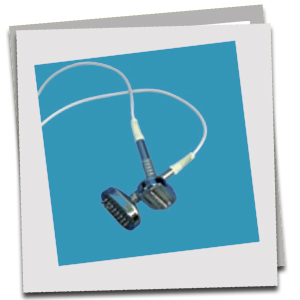 Red Light
The most penetrating power, red light can enhance the activity of the cells, promote cells metabolism, make skin excrete a large number of collagen protein and fiber tissue to fill in their own, accelerate blood circulation, increase skin elasticity and improve the withered and yellow dark condition of the skin, then achieve the efficacy of anti-aging, anti-oxidation and repairing skin.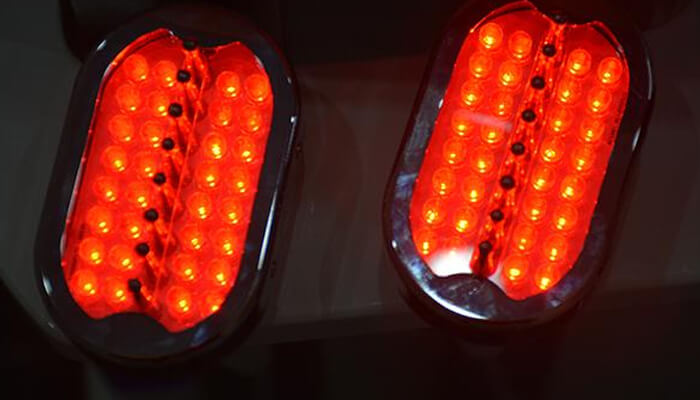 User-friendly Operation Interface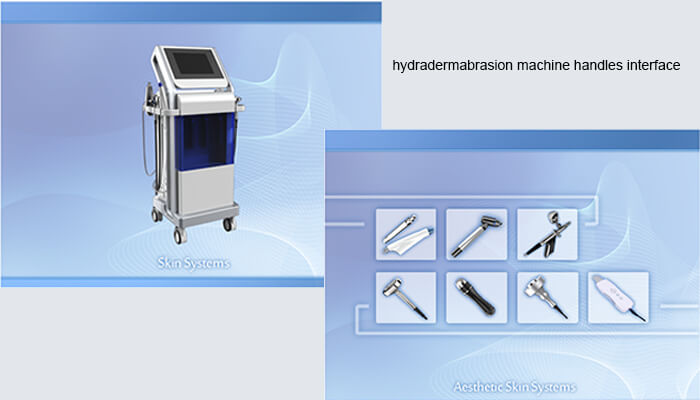 Simple and user-friendly operation interface is easy to learn. Visualization and control software provides automatic, continuous and complete real-time feedback during the procedure, allowing physicians to control the parameters setting according to patient's feeling.
Technical Specifications
Hydradermabrasion Machine
Max output
250VA
Voltage & frequency
AC 220-240V;50/60Hz
Screen
12″ Touch screen
Power
300 W
Package
117*65*64cm
Vacuum
100 KPa
Technology
Hydro dermabrasion, diamond handle
Spray mist gun
Bio polar
Photon light
Working handles
Hydra dermabrasion with 8 tips,
Hydro dermabrasion with diamond tips,
Spray mist gun 1 piece,
Oxygen injector 1 piece,
Skin scrubber 1 piece,
Ultrasound handles 2 pieces,
Bio photoelectric handle 2 pieces
Net weight
40KG
Warranty
1years for the main machine and 3 months for spare parts
How to use aqua peel solution for hydradermabrasion?
Hydradermabrasion is a simple, non-surgical treatment to produce healthy, glowing skin. The procedure rubs off dead skin cells at the top layer, allowing the underneath dead skin, dirt, and other particles to be vacuumed out. Dermabrasion is a proven way to replenish vital nutrients to the skin, exfoliate and support healthy skin activity. It can also be used to treat scars, blemishes and work out wrinkles. Please see the "how to use aqua peel solution for hydradermabrasion?" video, you will better know this machine.
If there is anything you want to know, please Send US An Inquiry

Real Hydradermabrasion Treatment Before and After Feedback From Our Clients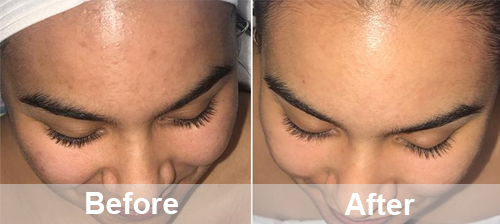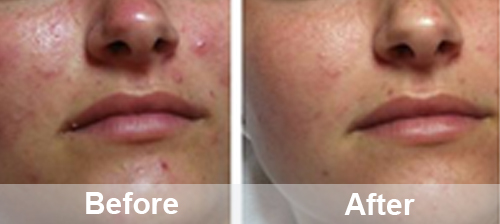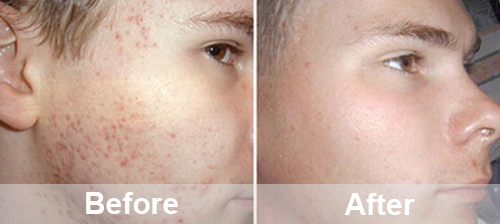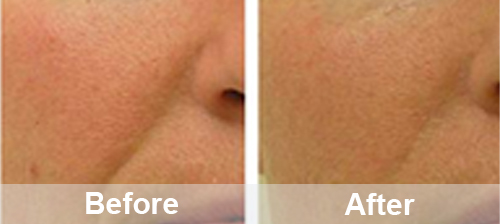 You May Also Like:
Hydra Dermabrasion Machine Reviews
What is a Hydra Dermabrasion Facial?
Also known as a Hydra Dermabrasion Facial, this is a multistep treatment that is non-invasive and combines the benefits of new generation hydradermabrasion, automated painless extractions, a chemical peel, and a specialized infusion of hyaluronic acid, antioxidants, and peptides to improve the look and feel of the face. Hydro dermabrasion does all of this in one convenient, 45-60 minute treatment that delivers real results without any downtime or irritation. With so many benefits, so little time, and no pain involved.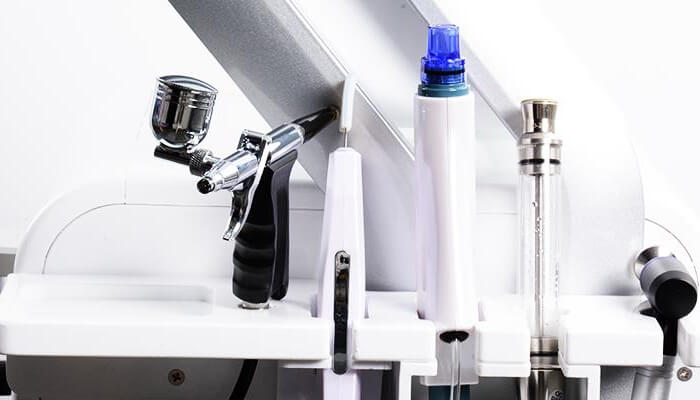 Hydro dermabrasion with water tips
Water dermabrasion completely changed the traditional way, which is hand-cleaning skin relying on individual' practice skills. microdermabrasion uses vacuum suction mode controlled by intelligent process, through the combination of products and equipment to improve skin texture. The main advantage of the dermabrasion machines lies in that it is much gentle by using only water, and enable treatment diversification by using skincare products for different functions like essential oil, whitening products, lactic acid, salicylic acid, and more, to achieve various aims on customers" request.
What is Hydro dermabrasion and why the fuss about it?
Hydro dermabrasion is the latest innovation in advanced skincare technology, effortlessly and painlessly exfoliating the skin without the use of hard crystals or abrasive wands while simultaneously infusing medicinal products dermally. Hydra dermabrasion utilizes a high velocity of water along with oxygen, striking it against the skin to provide deep exfoliation and skin rejuvenation resulting in the gentle removal of dead skin cells. Hydra dermabrasion uses vortex technology to not only cleanse and exfoliate but also extract, hydrate, and treat the skin's specific requirements at the same time. Leaving the skin looking brighter, smoother, rejuvenated, and healthier. Feeling softer immediately after the procedure.
When can Hydro dermabrasion be used and what are its benefits?
Can be used in all skin types: Dry skin, oily skin, aging skin, sensitive skin
Can be used on all skin tones
Superior and faster results than regular facials
Deep, long-lasting skin hydration
Immediate, visible results with no irritation
Deep facial cleansing and exfoliation
A deep infusion of specific treatments: anti-acne, anti-aging, hyperpigmentation, other special treatments
Painless & effortless extractions
Skin rejuvenation & resurfacing with smoothening of fine lines
Brighter looking skin
Increased production of collagen
How much does it cost for hydrafacial machine?
If you want to know the " How much does it cost for hydrafacial machine?" or discussing purchasing Hydradermabrasion Machine For Sale or other hydrafacial machine price, fill out the form below and we will get back to you ASAP. Or simply call Phone: +0086 15001300057. You will get the latest cost of hydrafacial machine. More testimonials…