Professional Laser Hair Removal Machine Supplier From China
PrettyLasers from China, a manufacturing and trading combo, produce and export professional laser hair removal machines for more than 15 years. PrettyLasers have profuse designs with the series quality grade, and expressly PrettyLasers's professional laser hair removal machine cost is very moderate price because we are a laser machine manufacturer. Those leading cosmetic & medical laser suppliers like LightSheer, Alma, and candela provide more expensive machines.PrettyLasers's machines are also widely used in cosmetics, aesthetics, and dermatology fields.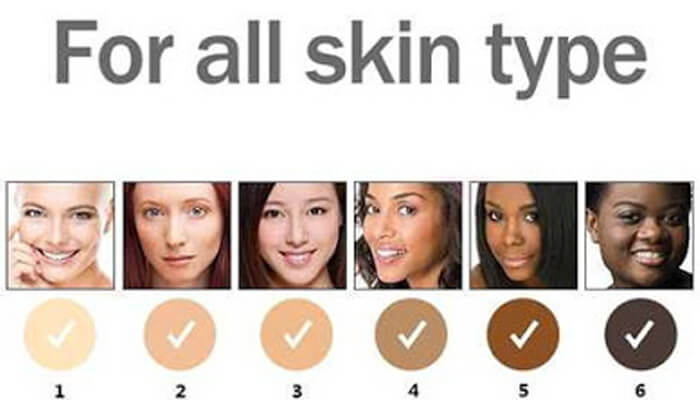 Laser Hair Removal Machine For All Skin Types
Laser hair removal is a medical procedure that uses a concentrated beam of light (laser) to remove unwanted hair. More and more people from different ethnic backgrounds seek permanent hair removal, hair removal become more and more popular all over the world. Most people are seeking hair removal treatment that is completely and permanently pain-free, safe, fast, effective, and comfortable.
With PrettyLasers Laser Hair Removal Machines you can customize patient treatments according to each individual's skin type(including dark and tanned skin), hair type, hair color and lifestyle. Hair color and skin type influence the success of laser hair removal. The basic principle is that the pigment of the hair, but not the pigment of the skin, should absorb the light. The laser should damage only the hair follicle while avoiding damage to the skin.
Laser Hair Removal Machine Advantages
The Best Laser Wavelength-any skin type with 755nm, 808nm & 1064nm wavelengths
The gold standard in permanent hair removal is effective for all skin types including tanned skin-clinically documented and proven results.
755nm wavelength-Alex755nm wavelength offers more powerful energy absorption by the melanin chromophore, making it ideal for skin types 1, 2, and fine, thin hair.
808nm wavelength-Golden standard for hair removal suitable for all skin types or hair color
1064nm wavelength-1064nm works as infrared red with high water absorption, it is specialized for dark skin hair removal including tanned skin.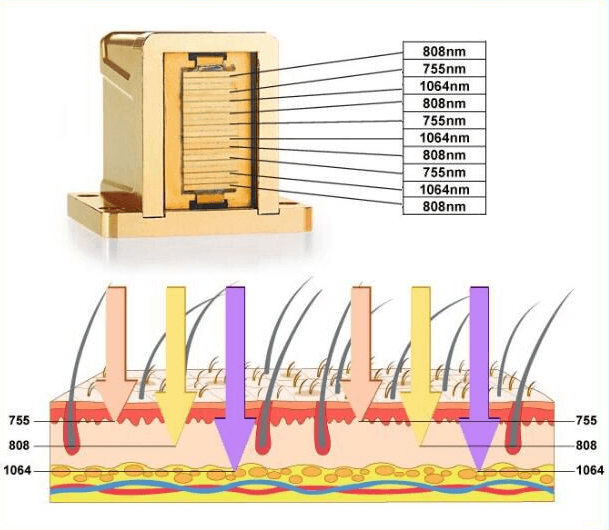 Hair Removal Using Innovative State-of-the-art Laser Technology
Germany DILAS Laser Bar.
12 hours non-stop continue working.
Japan imported Mitsubishi TEC cooling plates.
Safely and effectively treats unwanted hair on all skin types(I-VI) including tanned skin.
Unique output control enables treating nearly any hair diameter or hair color.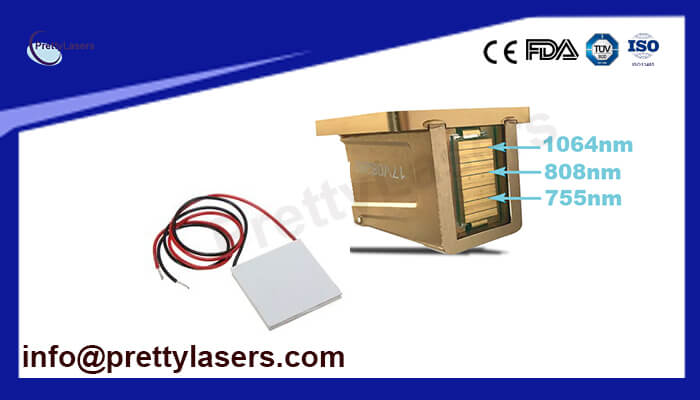 Advanced cooling technology handpiece provides continuous contact cooling of the epidermis.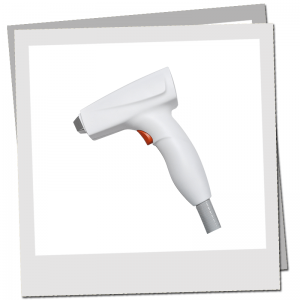 Efficacy
With the optimal wavelength 808nm
Safety
Epidermal protection through continuous sapphire contact cooling.
Patient comfort
Continuously cooling significantly increases comfort.
Learn More Diode Laser Hair Removal Machine:
---
Fiber Coupled Laser Hair Removal Machine
Advantage:
1.)Longer lifetime than others. (almost 10 years)
2.)Low requirement for a cooling system.
2.)Portable and easily operate
3.)High energy,effective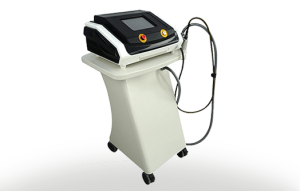 ---
Long Pulse ND: YAG Laser 1064nm Hair Removal Machine
Nd: YAG laser is a solid-state laser capable of producing a near-infrared wavelength that penetrates deep into the skin and is readily absorbed by hemoglobin and melanin chromophores. The lasing medium of Nd: YAG is a man-made crystal that is pumped by a high-intensity lamp and placed into a resonator (a cavity capable of amplifying the power of the laser). By creating a variable long pulse duration and an appropriate spot size, it is possible to significantly heat deep skin tissues, such as large blood vessels and vascular lesions. Meantime the laser could heat the deep hair follicles while not damaging the superficial skin tissue, so it's a most ideal choice for dark skin, especially the type IV-VI.
Benefits:
Safer for dark skin, than other lasers.
Multi-functional than other hair removal lasers, not only for hair removal but also for veins removal.
Large spot size, quick treatment.
The laser is output with fiber, is smart and light, and is easy to operate.
The spot size can be adjusted between 3-10mm
The probe is cooled by a semiconductor, which could cool the treated area completely, protecting the epidermis from being injured.
Adopts 3000W big power, ensuring stable output under high frequency.
Adopts Canada imported a long pulse ND: YAG laser generator, high stability, long lifespan, and good treatment result.
Application
Hair Removal
Hemangioma Removal
Vascular Removal
Skin Rejuvenation
Cure Ringworm of The Neils
Blood Vein Removal
Before & After Pictures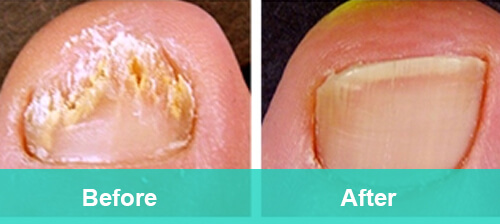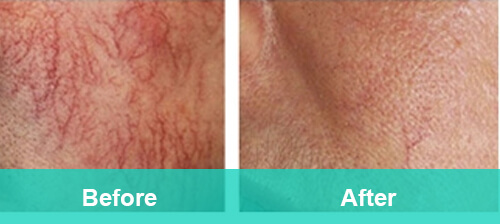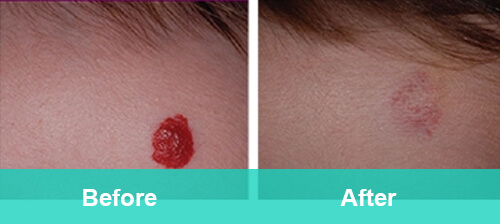 ---
NON-Channel Diode Laser Hair Removal Machine
Non-channel diode laser technology breaks away from traditional "Semiconductor Laser Technology":
Temperature Up To 55℃
VCSEL Non-channel diode laser can normally reach a high temperature of up to 55°C, unlike traditional Micro-channel or Macro-channel diode lasers which can only work below 30°C.
No Strict Water quality requirements
No strict water requirements, unlike traditional Micro-channel or Macro-channel diode lasers which are only adaptable to deionized water or distilled water, VCSEL can work well with regular tap water.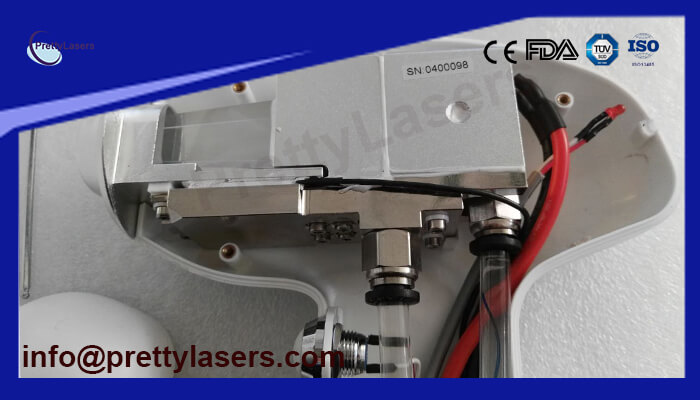 Long Service Time
VCSEL Non-channel diode laser prolongs the hair removal machine service time to 100 million shots, 10 times longer than that of Micro-channel or Macro-channel diode lasers.
Beam quality
Narrow spectral width &Uniform emission & illumination
The amazing innovation in designs of handlepiece, shell, screen(3 kinds of screens), and inner structure for Non-channel diode laser is PrettyLasers competitiveness: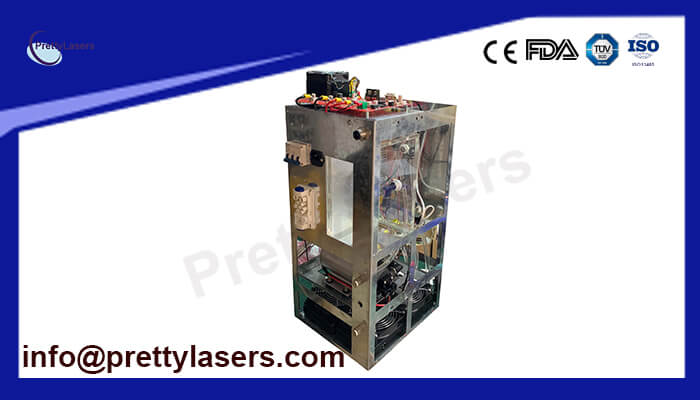 3 Types of Different Handle piece
3 types of handle pieces to meet different market aesthetic needs; optional energy choices for each handle, 300 watts, 450 watts, and 600 watts.
3 kinds of wavelengths
808nm, 755nm, and 1064nm all-in-one handles for comprehensive hair removal, meeting different requirements for all types of hair and skin.
Powerful Cooling Technology
More than 4 years of research and development to upgrade the water cooling system: uniquely designed 240 × 120 radiators (2), 18 water channels keep the chip temperature 8-10°C lower than other types which prolong the service time of optic and laser components.
User-friendly Touch Screen
Equipped with standard 8″ LCD color touch screen with professional parameters and instructions.
Comprehensive OEM Services
OEM machine shell, OEM software, and personalized services.
Powerful Cooling Effect
Real sapphire contact cooling system, maximum protection of epidermis from hurting skin, ensures a comfortable experience in the whole clinic treatment process.
Laser Hair Removal Treatment Before & After Pictures: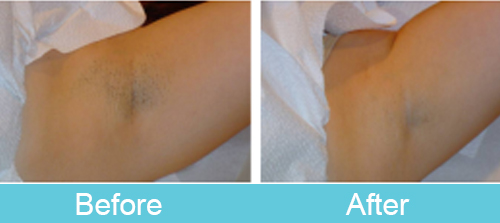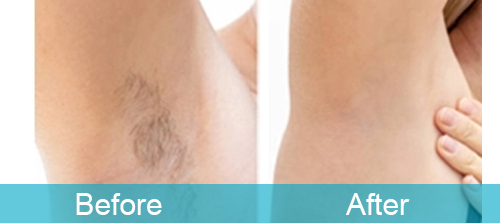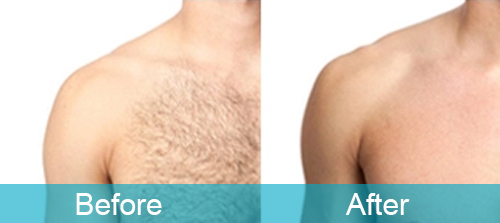 If you are interested in learning more about a specific equipment or discussing purchasing aesthetic laser machines or other medical laser machines, fill out the form below and we will get back to you ASAP. Or simply call Phone: +0086 15001300057