Diode Laser Hair Removal Machine
Diode laser hair removal machine for all skin types, 808nm diode laser hair removal for sale offers a safety, pain free, convenient, effective method for permanent hair reduction. The 808nm diode laser has long been considered the gold standard technology for permanent hair reduction therapy. There is no skin type limit for diode laser epilation machine. Diode laser hair reduction is more safe and comfort for dark or black skin than other methods.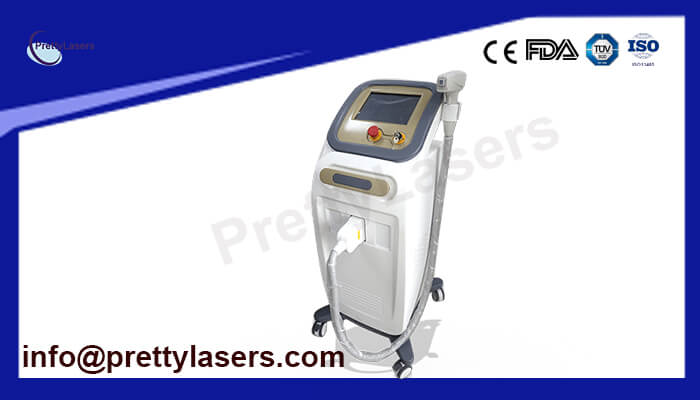 Diode Laser Hair Removal Machine PL-HR08
Diode laser machine PL-HR08, with optimal 808nm wavelength gold standard technology, is an advanced diode laser machine for hair removal. It is a non-invasive and non-surgical procedure. With contacting surface cooling technology applied on the Sapphire Dual-ChillTip can eliminate the heat effect attributed to optical energy, greatly improving both the treatment performance and safety.
Features:
A standout in the Industry with gradual fluency. (heating the hair follicles very gradually)—Instead of simply blasting unwanted hair with great discomfort.
Combined with cooling from the Sapphire Dual-Chill Tip, makes it so comfortable that neither gels nor analgesics are Required.
Permanent hair reduction on all pigmented hair and all skin types—including tanned skin.-This flexibility make it ideal for both physicians and medical spa professionals.
Fastest coverage rate in the industry, with a huge 12x10mm spot and up to 10Hz repetition rate.
No consumables, cost-effective.
808nm diode laser wavelength is the golden standard for hair removal
ABS Injection plastic material shell.
Real painless and safe laser hair removal treatment.
Imported diode lasers bars, output power optional 300W /600W/800W. More assured the mechanism performance, clinical results, and safety.
Technology
808nm Diode Laser Epilation Machine Theory
808nm diode laser epilation machine is the golden standard for permanent laser hair reduction.  The diode laser can be absorbed by the hair and hair follicles in the melanin and converted to heat, thereby increasing the temperature of the hair follicles. When the temperature rises enough to irreversibly damage the hair follicle structure, the hair follicle structure in the hair follicle after a period of natural physiological process disappeared, in order to achieve the purpose of permanent hair epilation.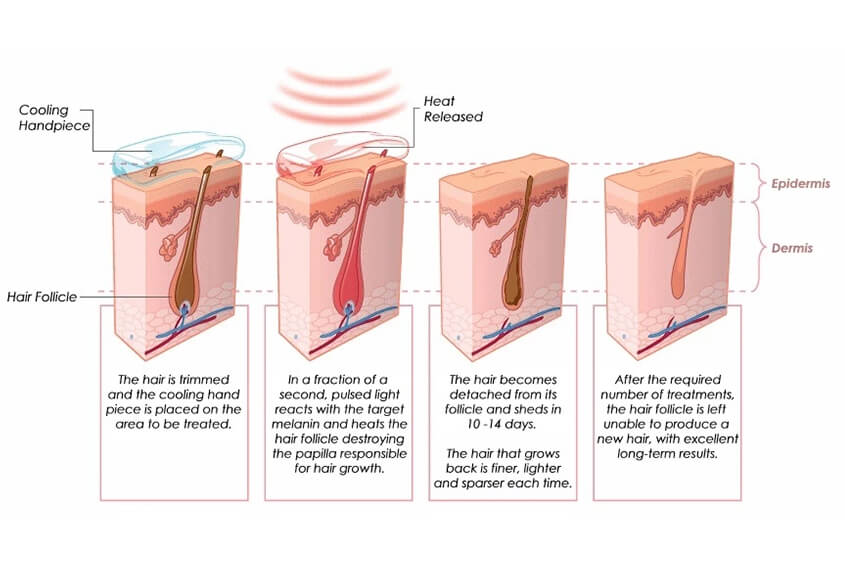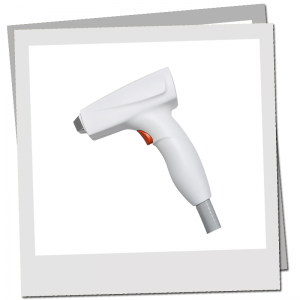 Diode Laser Technology
Treatment handpiece cooling is very important, especially in Summer or high-temperature environments. The Cooling Sapphire Dual-Chill Tip is designed to protect the outer layer of skin by decreasing the surface temperature and preventing thermal injury from the laser beam. A strong Sapphire contact cooling system can make feel no painless during the procedure, and increases comfort during treatment. An ergonomic lightweight design makes treatments more comfortable for practitioners and more enjoyable for patients.
Diode Laser Technology Is One Of The Most Popular Permanent Hair Reduction Method Used In Clinics And Spas Professional Around The World.
SHR hair reduction works by gradually heating the dermis to a temperature that effectively damages the hair follicles and prevents re-growth, Combined with cooling from the Sapphire Dual-Chill Tip, makes it so comfortable that neither gels nor analgesics are Required. while avoiding injury to the surrounding tissue.
With high average power and a rapid 10 pulse-per-second repetition rate of short pulses which are delivered into the dermis and therapeutically effective heat build-up, with virtually no pain.
The sweeping In-motion technique of moving the applicator repeatedly over the treatment area ensures full coverage while ChillTip tech cools the skin surface – preventing superficial burns and allowing for virtually painless, yet highly effective hair removal. The energy is delivered safely and uniformly, ensuring patient comfort while the elimination of skipped spots ensures full coverage- significantly improving diode laser hair removal results.
A strong Sapphire contact cooling system can make feel no painless during the procedure, and increases comfort during treatment.
Intuitive Diode Laser Hair Removal LCD Touchscreen: Easy Operation And User-friendly
select language.
select skin type.
select hair color.
set current.
set frequency.
set pulse width.
press-ready
use cool gel on the treatment area.
We could start the treatment according to the proposed parameters. Patients have different responses during procedures, there is variation between customers. We could change the parameters according to the patient reaction during laser epilation treatment.
Diode Laser Machine Operation Video:
Listen to Our Customers:
My cosmeticians like how easy it is to operate. We were pleased to find out the system was sutiable for all skin and hair types. Plus, being able to offer Diode Laser SHR PL-HR08 treatments has increased the quality and quantity of our clientele. It attracts clients who are willing to spend more on their beauty regimen. Once the word went out about how truly painless it was, we've barely been able to keep up with all the inquiries. Additonally, Treament can be customized to optimally meet the needs of each patient by tailoring treatment accuracy, efficacy, safety, comfort and speed.
Perfect Diode Laser Machine inner Structure Design
Stationary diode laser machine PL-HR08 mainly uses a metal frame structure to protect the main parts(power supply, water tank, control board, fan and etc.). The water circulation parts and electrical components are separated, in order to protect electrical components. Many other aesthetic laser manufacturers use the plastic inner frame. The plastic frame is not stable and easily broken. The diode laser emitter is from Germany. The Germany diode laser bars have a long lifetime. We use Italy-imported filters to clean and purify the water. A good water environment can prolong the lifetime of the machine.
Cooling Technology
Water+Air+Semiconductor+Sapphire Contact Cooling System
Cooling is very important for a diode laser machines. When the TEC works, it must be ensured that the hot surface has good heat dissipation and that the cooling effect of the TEC is good. We use air cooling, water cooling, semiconductor cooling, and sapphire cooling system as follows. This can be ensured hair removal treats best.
big water tank
Sapphire crystal
6 big fans imported from Japan
Latest DC brush-less water pump from Italy
TEC cooling tips
2 thickest (50mm) radiators

Hair Removal Treatments:
Uniform energy distribution, deep heating, and ChillTip cooling technology
With uniform energy distribution, deep heating, and ChillTip cooling technology, Diode Laser Machine PL-HR08 is uniquely effective, safe, comfort for long-term hair removal results. PrettyLasers' SHR hair removal method uses the newest technology to offer a simple, one-stop solution for truly effective hair reduction.
Contact cooling system
Simultaneous contact cooling prevents burns and allows for more comfortable treatment and a professional handlepiece allows you to treat large areas in less time. A back or legs can now be treated in 18 to 25 minutes.
Permanent Hair Removal for Skin type I-VI
Whether you have light, dark or tanned skin, coarse or fine hair, PL-HR08 hair removal results are best for all areas of the full body with treatments that are safe, permanent, pain-free, and effective. Meanwhile, this machine has a skin rejuvenation function.
Diode Laser Hair Removal Results Before & After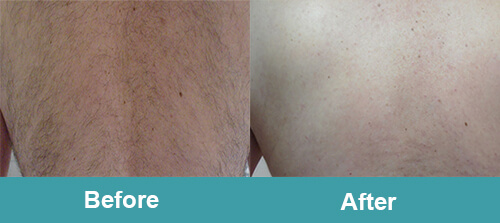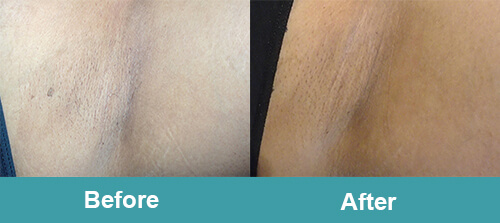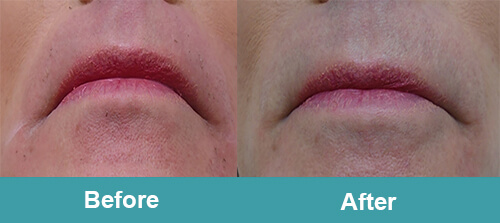 What's The Difference Between Normal Diode Laser Machine And Fiber Coupled Diode Laser Machine?
Fiber-coupled diode lasers generate the light by multiple diode lasers and are coupled into a single-core multi-mode fiber by micro lens array, in order to deliver light to the target place. But the normal diode laser mostly is a Vertical Laser Stack with a number of diode bars, which are arranged in a form of a stack. The laser chip is welded on heat sinks to deliver high-output energy.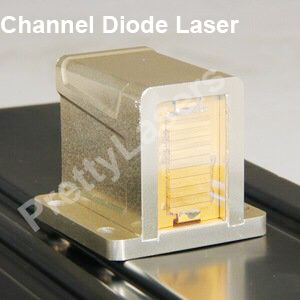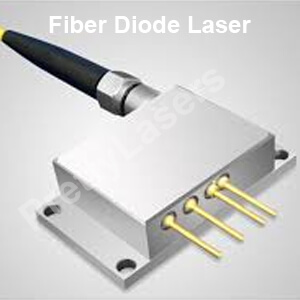 What's The Difference Between Diode Laser And IPL?
IPL
Intense Pulsed Light (abbreviated IPL) describes the use of intense pulses of non-coherent light distributed over a range of wavelengths; from 400nm to 1200nm.
The technology utilizes specific wavelength ranges to target various chromophores in the skin. This enables effective treatment of a broad spectrum of conditions, including vascular and pigmented lesions, skin rejuvenation, and hair removal.
Diode Laser
A diode laser uses semiconductor technology that produces a coherent projection of light in the visible to infrared range. It uses a light beam with a narrow spectrum to target specific chromophores in the skin. Compared to other laser systems such as Ruby and Alexandrite, the 808nm diode laser wavelength offers the deepest penetration levels and superior melanin absorption. These unique characteristics make the diode laser the most suitable technology for laser hair removal, and achieving the best hair removal results, enabling the safe and effective treatment of all skin and hair types, in full body areas.
laser hair removal equipment cost & ipl machine cost
The diode laser machine cost is higher than the IPL machine. However, diode laser treatment is safer, faster, and more effective than IPL hair removal. If you want to know how much an ipl machine cost or a professional laser removal machine costs? Please contact PrettyLasers.
Safety
Diode laser treatment is safe for all skin types. IPL machine is not safe for black or dark skin.
Treatment sessions
Diode laser epilation treatment needs 3 to 5 times for permanent hair reduction. While IPL hair removal needs 6-12 times.
What Can You Expect After Hair Reduction?
The appearance of the treated area immediately following treatment will vary from patient to patient, depending on the extent of the procedure and the skin type. Side effects are rare and, if they do occur, are typically minor. They may include redness and swelling around the hair follicle, which is, in fact, positive clinical results and indicate that the follicle has responded to treatment. Most people return to normal activity right away after hair reduction.
Laser hair removal requires multiple treatments. This is because the laser works best when hairs are in an early growth stage (referred to as anagen), and all the hairs are not in this phase at the same time.
The growth cycle of hair
The growth period of hair is periodic, with each cycle including anagen, catagen, and telogen. In general, the anagen of hair is about 3 years, catagen is about 3 weeks and telogen is about 3 months; Hair cycle varies between hairs in different regions of the skin. The length of hairs in different regions is associated with the anagen, eg. the anagen of an eyebrow is about 2 months.
If you are interested in learning more about 808nm diode laser hair removal machine for sale or discussing purchasing aesthetic laser machines or other medical laser machines, fill out the form below and we will get back to you ASAP. Or simply call Phone: +0086 15001300057