Best Permanent Diode Laser Hair Removal Machine
Diode laser machine for high speed permanent hair removal for all skin types
808nm diode laser machine PL-110 is the golden standard for laser epilation. With Sapphire Crystal on the treatment headpiece which can be used forever without replacement. The handpiece include 10 laser bars from Germany DILAS which are sum 600w, ceramic silver-gilt lumen reflcts diffuse light onto laser rod to produce stronger power and by dramatically decresaing spot size 12mm * 12 mm. The Diode Laser PL-110 enables you to treat backs and legs comfortably in only 15 minutes. making hair removal PROFITABLE…
Eliminate prep time
Short treatement time and quick recovery have little effect on patient's daily work
Grow your patient base
Reduce treatement times up to 70%
Grow your profits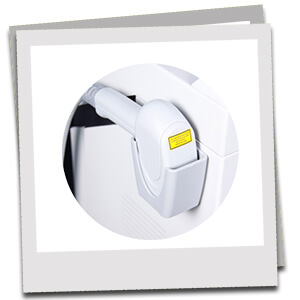 Depth of Penetration
Spot size, or the width of the laser beam, directly affects the depth of penetration of the light energy due to scattering effects in the dermal layer. Larger beam diameters results in deeper deposition of energy and hence can induce higher temperatures in deeper follicles.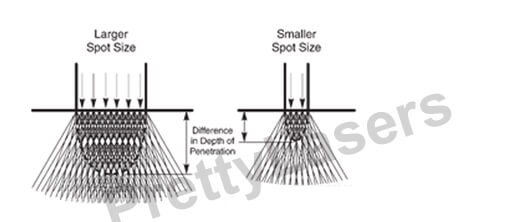 Benefits:
PL-110 Diode Laser System have the optimal wavelength 808nm.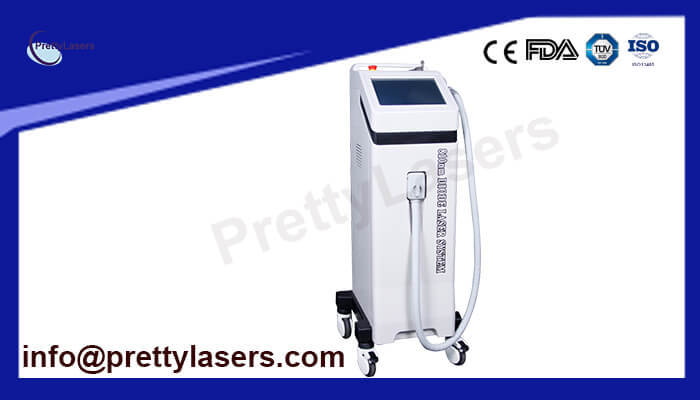 Powerful semiconductor cooling, air cooling and water cooling can ensure longer working time.
Water cycle & water temperature checking system and powerful abstractor extend the service life and safety for machine.
Short treatment time and quick recovery have little effect on patients' daily work.
Advanced flash computer calculater: xenon lamp computer calculater system always show how many flashes you have used.
Easier installation: plug & play connectors.
Minimum energy loss: ceramic silver-gilt lumen reflcts diffuse light onto laser rod to produce stronger power.
Applicable to all skin types
Medical CE approval, ISO 9001:2008.
Advanced Graphical User intuitive touchscreens
Fitzpatrick Skin Type I -VI optional
Recommended treatment settings
Customizable treatment presets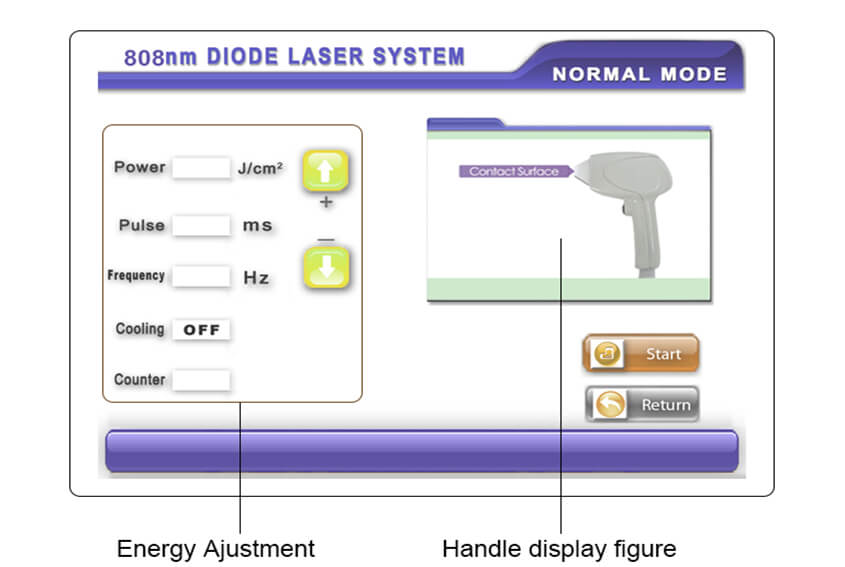 Indications For Use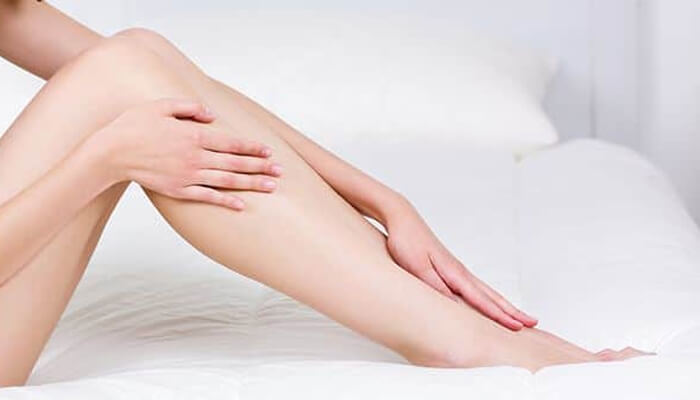 Hair removal, permanent hair reduction, and the treatment for Pseudofolliculitis Barbe(PFB)
Treatment of vascular lesions, including angiomas, hemangiomas, telangiectasia, leg veins and other benign vascular lesions.
Applicable to any hair colors.
Applicable to any skin types.
About the Diode Laser PL-110 hair removal treatment
The high speed Diode Laser PL-110 is a laser that produces a larger beam of highly concentrated light. The light emitted is well absorbed by the pigment located in the hair follicles. During the treatment procedure, the laser pulses for a fraction of second, allowing the hair to absorb the light and heat up. As it heats up, the hair shaft and bulb are damaged which significantly impedes its ability to re-grow. And with the large spot size, the process treats numerous hair follicles simutaneously, making the treatment much faster than other laser hair removal.
The Diode Laser PL-110 offers your physician large spot size and sapphire crystal contact cooling technology on the treatment handpiece to ensure rapid and comfortable treatment of large areas. A back or legs can now be treated in 15 to 20 minutes.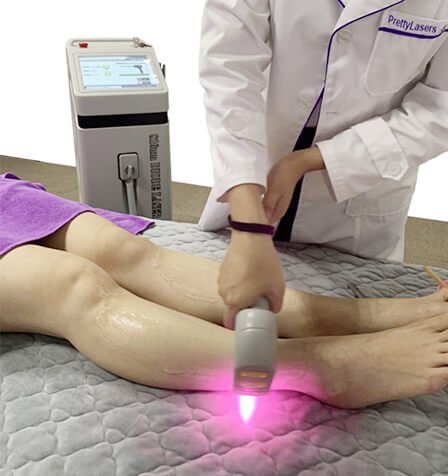 Diode Laser Hair Removal Treatment Video
---
How Will Your Patients Benefit?
When darker, coarser hair appears in places which make you uncomfortable, it is time to consider hair removal with Diode Laser 808nm. The unique features of the Diode Laser PL-110 enable you to offer your patients with:
Patient Benefits:
Customized Treatment
Hair Removal Completely And Permanently. Pain free, Safe, Fast and Effective.
Short Treament Time.
Long Lasting Results.
Comfortable Treatment.
Customized Treament
Fitzpatrick Skin Type I -VI on the screen, you can select the skin type according to your needs.
Hair Removal Completely And Permanently. Pain free, Safe, Fast and Effective.
Permanent
features optimal 808nm wavelength
Safety
With sapphire crystal contact cooling technology, superior epidermal protection is achieved.
Pain free
by continuously cooling the skin, pain and discomfort are significantly reduced.
fast and effective
large spot size, high fluence enables treatment of areas requiring precision and thin, light hair.
Short Treatment Time
High-speed treatment handpiece by using a large 12mm * 12mm spot size. Back or legs can be treated in 10 minutes or less.
Long Lasting Results
The PrettyLasers technology has been validated and used in numerous clinical and beauty salons. Our customers benefit from the Diode Laser PL-110 features and enjoy high patient satisfaction.
Comfortable Treatment
High-Speed integrated sapphire contact cooling technology on treatment handpiece improves patient comfort by cooling the skin prior to hair removal treatment and continuously cooling it throughout the hair removal treatement.
---
How Will Your Business Benefits?
In the past, remedies for unwanted hair inclued shaving, plucking, electrolysis or chemical depilatories. Some are painful and are only temporary. By comparison, diode laser hair removal is a more effective soultion. Currently, more and more people start to use diode laser hair removal machine to reduce hair. we believe it can bring you some benefits for your hair removal business as follows:
Treatment Versatility
The handpiece have been ergonomically designed and can be switched using a simple 'Plug and Play' technology, no need tecnician- To allow versatility in treatement options and improved system handling.
Satisfied Patients
Hair removal treamtents are cost effective and large areas can be treated in less than 13 minutes, so you can see more satisfied patients.
Multi-Location-Usage
The System is light and has four durable wheels and can easily be transported from one place to another -To enable multi-location use.
Faster Learning Treatment
The System is simple to operate and has a friendly-user touch screens- For a faster learning treatment and easy treatment.
Suitable For All skin Types
Suitable for Fitzpatrick Skin Type I -VI including darker skin.
Flexible Patient scheduling
Immediate sleep/active modes allow for quick patient acceptance without long system warm up delays.
High ROI
With a cost-effective solution that yields higher returns than devices that achieve comparable results using more expensive technology.
---
Remarkable Clinical Resutls Before & After Pictures:
The PrettyLasers technology has been validated in all kinds of clinics and beauty massage. Our customers benefit from the Diode Laser PL-110 features and enjoy high patient satisfaction. Here are the pictures before and after depilation treatment fed back by our customers as follows: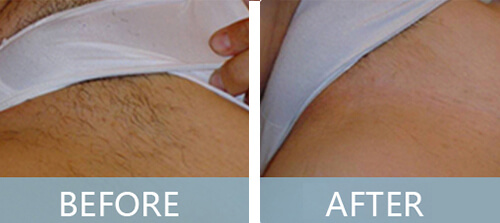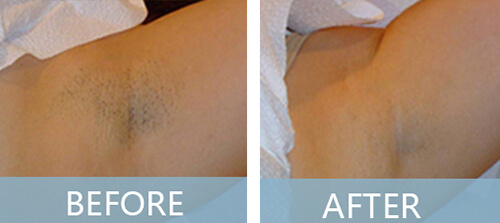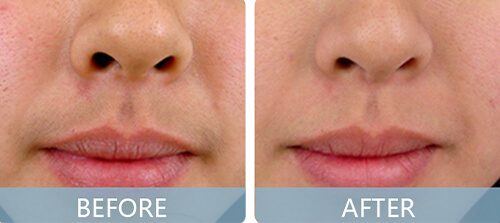 ---
Related Products